Discovering 'By My Old School': Singapore's Vintage Haven
Join CHARLIZE KON as she explores the captivating story of 'By My Old School,' a charming vintage store in Singapore that transforms the past into a vibrant present.
BY
Charlize Kon
Lead Designer
Hype Issue #57
Published on
September 25, 2023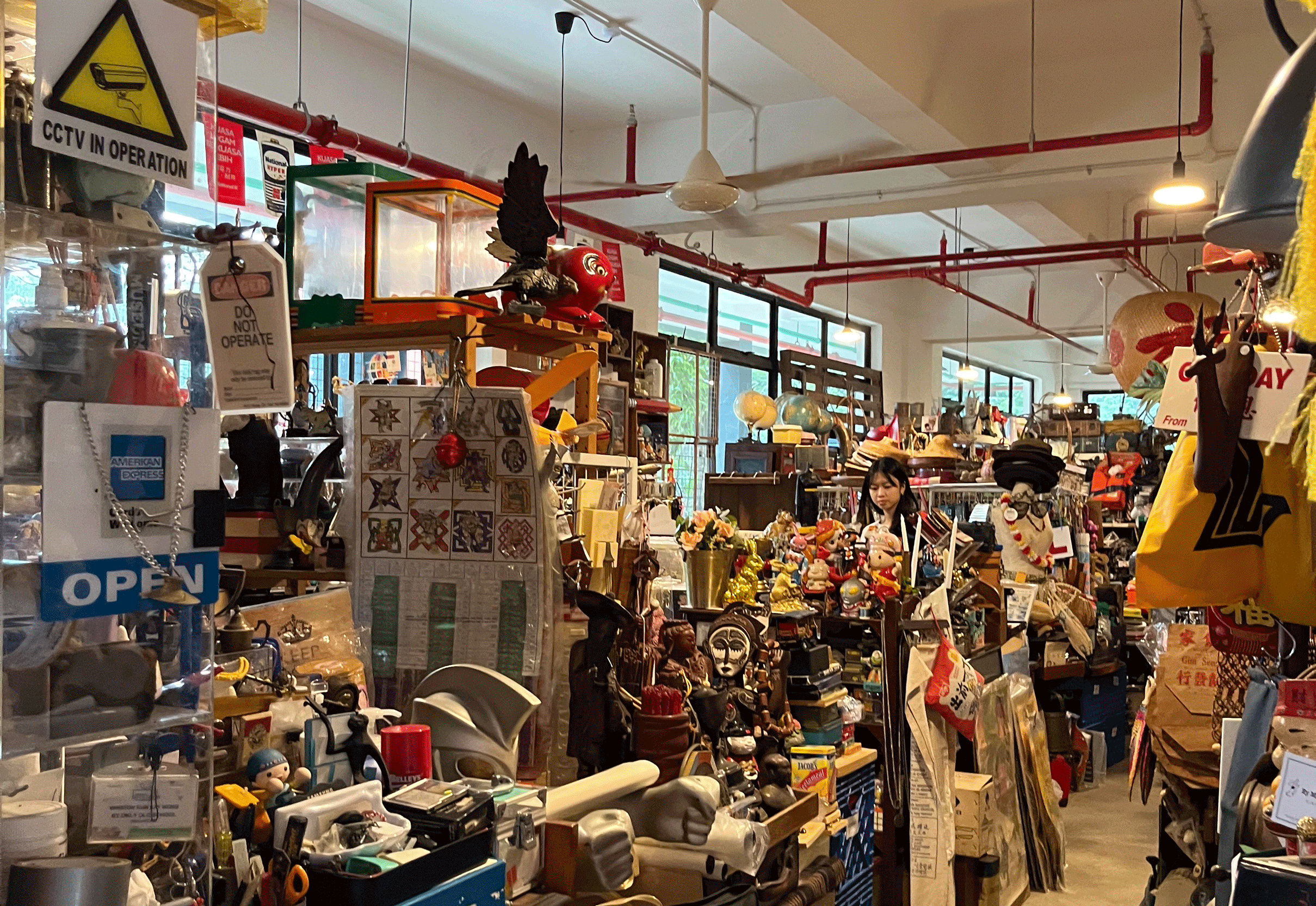 'By My Old School' is packed with a curated collection of vintage items, carefully assembled over the years by Rebecca and her father. Photo by Charlize Kon.
Step into a world where nostalgia reigns supreme, and the treasures of the past find new life. 'By My Old School,' a labour of love turned business, has become a destination in Singapore for vintage enthusiasts and curious individuals. 
Founded by a father-and-daughter duo in 2011, this store has transformed into a haven for those seeking unique vintage items and retro curios, offering a journey through time and a chance to uncover hidden treasures from Singapore and beyond.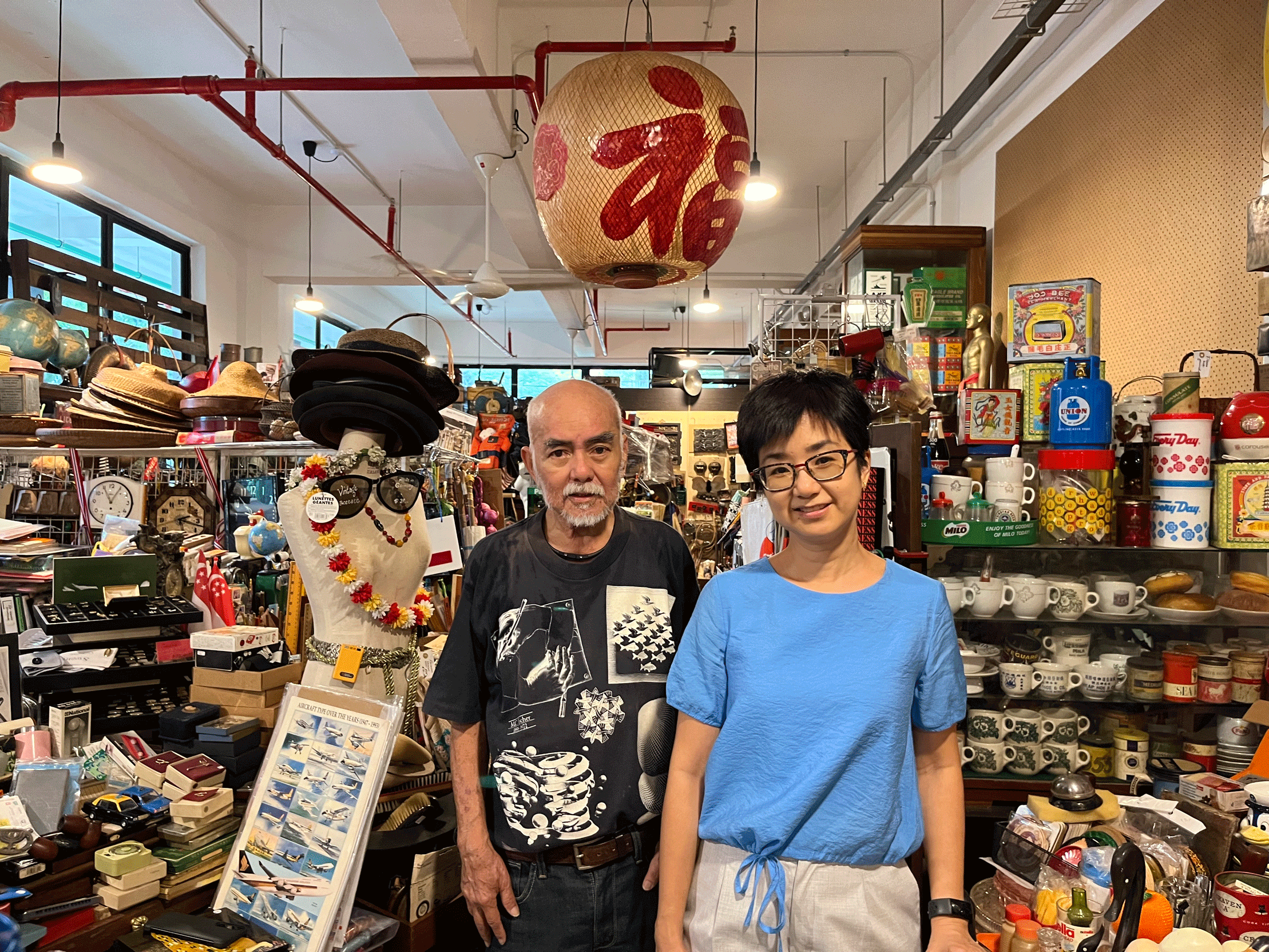 Rebecca shares a special bond with her father through their mutual interest in collecting vintage items. Photo by Charlize Kon.
Rebecca Wong, a former magazine editor, left her corporate role to delve into a passion that would eventually shape her career – the vintage business.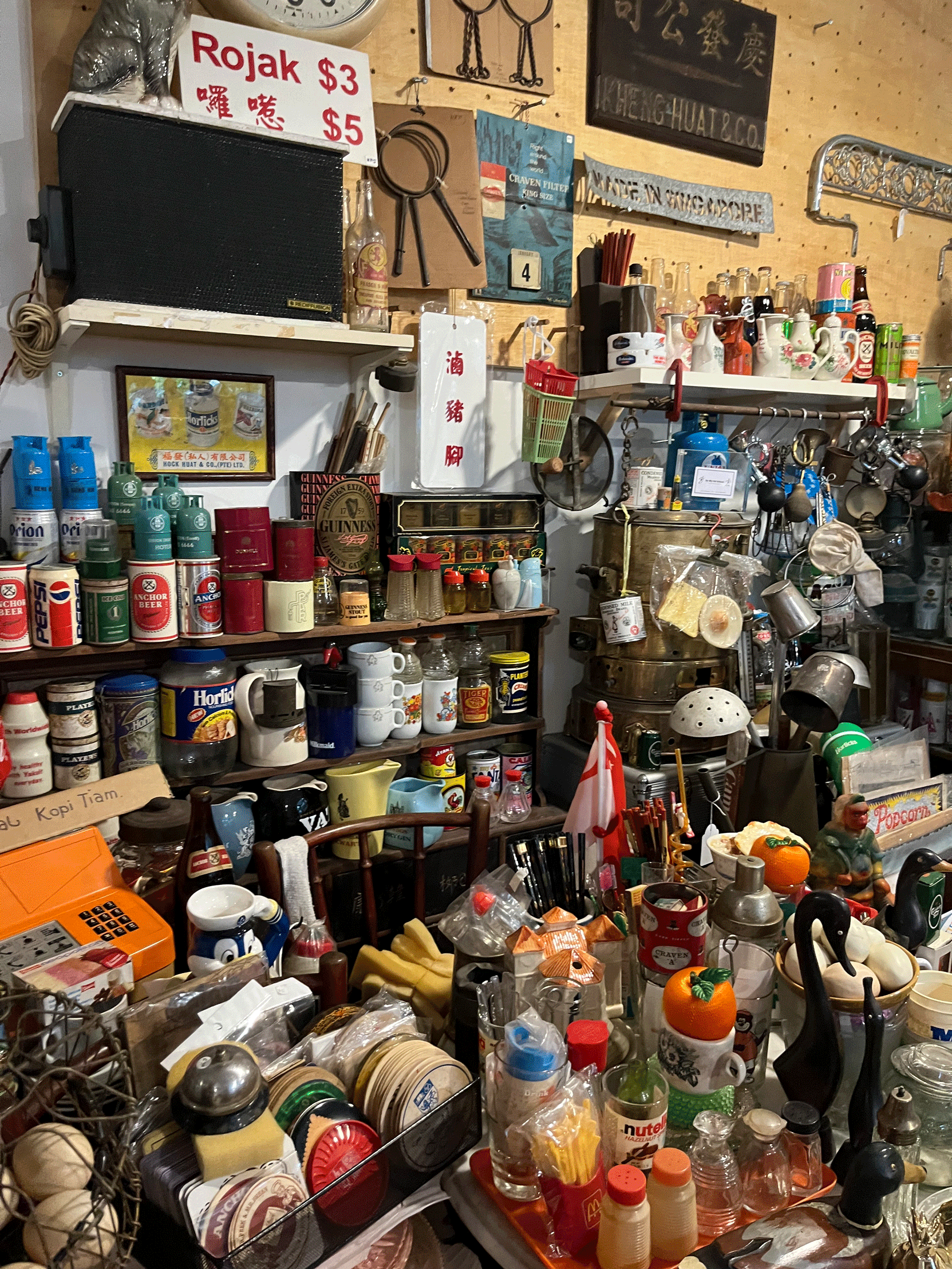 'By My Old School' showcases a large collection of vintage collectibles from past Singapore. For example their 'Kopitiam' section above. Photo by Charlize Kon.
Rebecca shared one of the most memorable stories from her store, recounting an intriguing incident where a customer in his 70s, who happened to be a friend of her dad, found a long-lost family photo. His wife had seen the family photo hanging in his home while they were dating, a memory they had lost many years ago during a house move.
She acknowledged that the business is not always self-sustaining due to its specialised nature. Operating in a society where living spaces are often compact, collecting and displaying vintage items pose challenges.
In contrast to the past, Singapore now hosts fewer vintage street flea markets, like the iconic Sungei Road Thieves' Market. Wong noted that while such markets were once abundant, their numbers have dwindled, making it more challenging to source vintage items locally.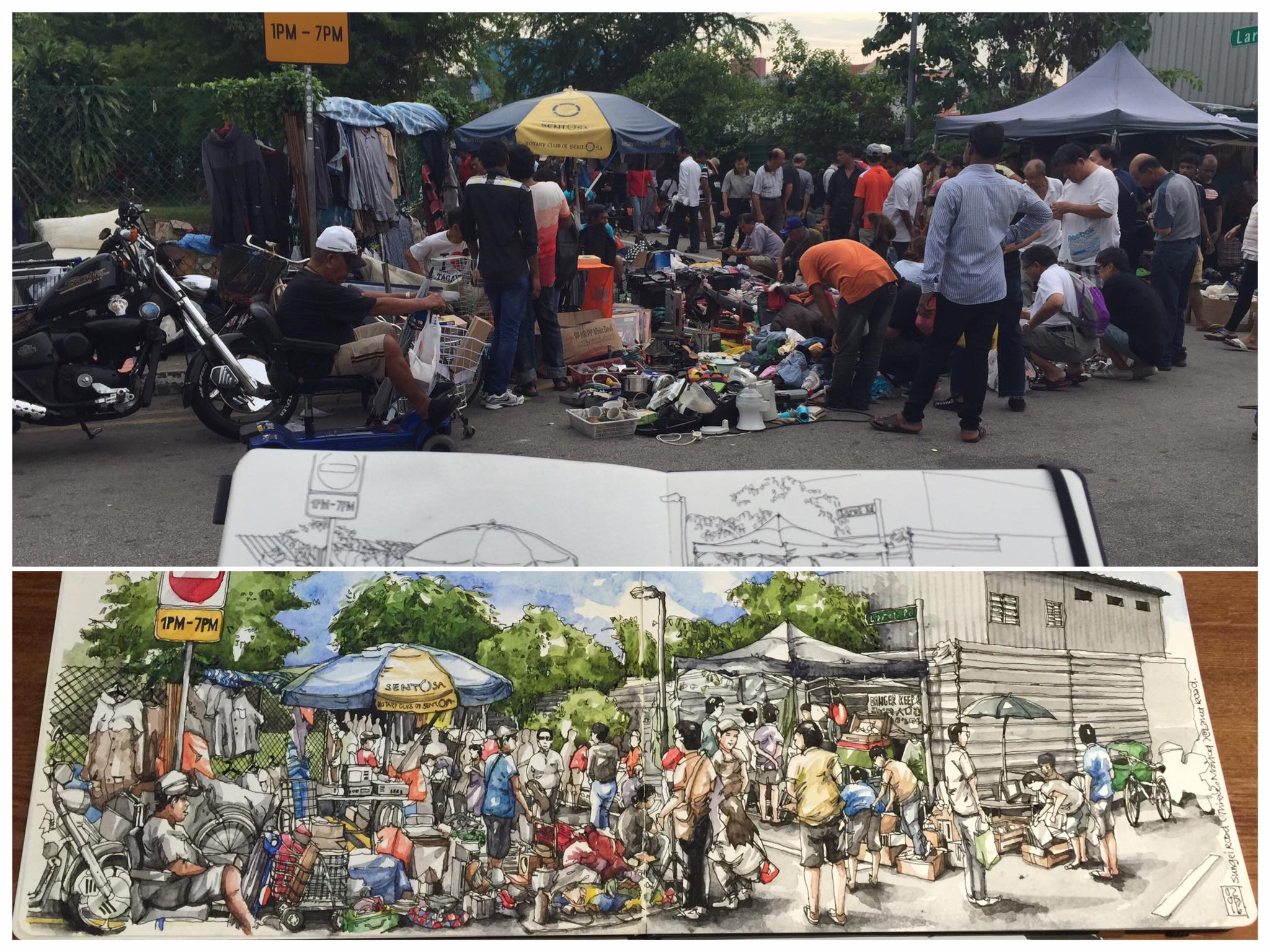 Sungei Road Thieves' Market was around for 80 years before being removed completely in 2017. Photo taken from Mothership SG.
"When we travel overseas, there's the hassle of logistics, [i.e.] how much we can actually carry back," Rebecca said. 
For those interested in unearthing everyday objects from the past, Rebecca recommended that the starting point should be sourcing from your own family, and in Singapore, but people can also consider looking for vintage items overseas such as Malaysia.
Collectors in Malaysia often possess more extensive collections as a result of having more spacious homes for storage. Moreover, vintage street markets are still thriving there, contributing to a vibrant vintage culture.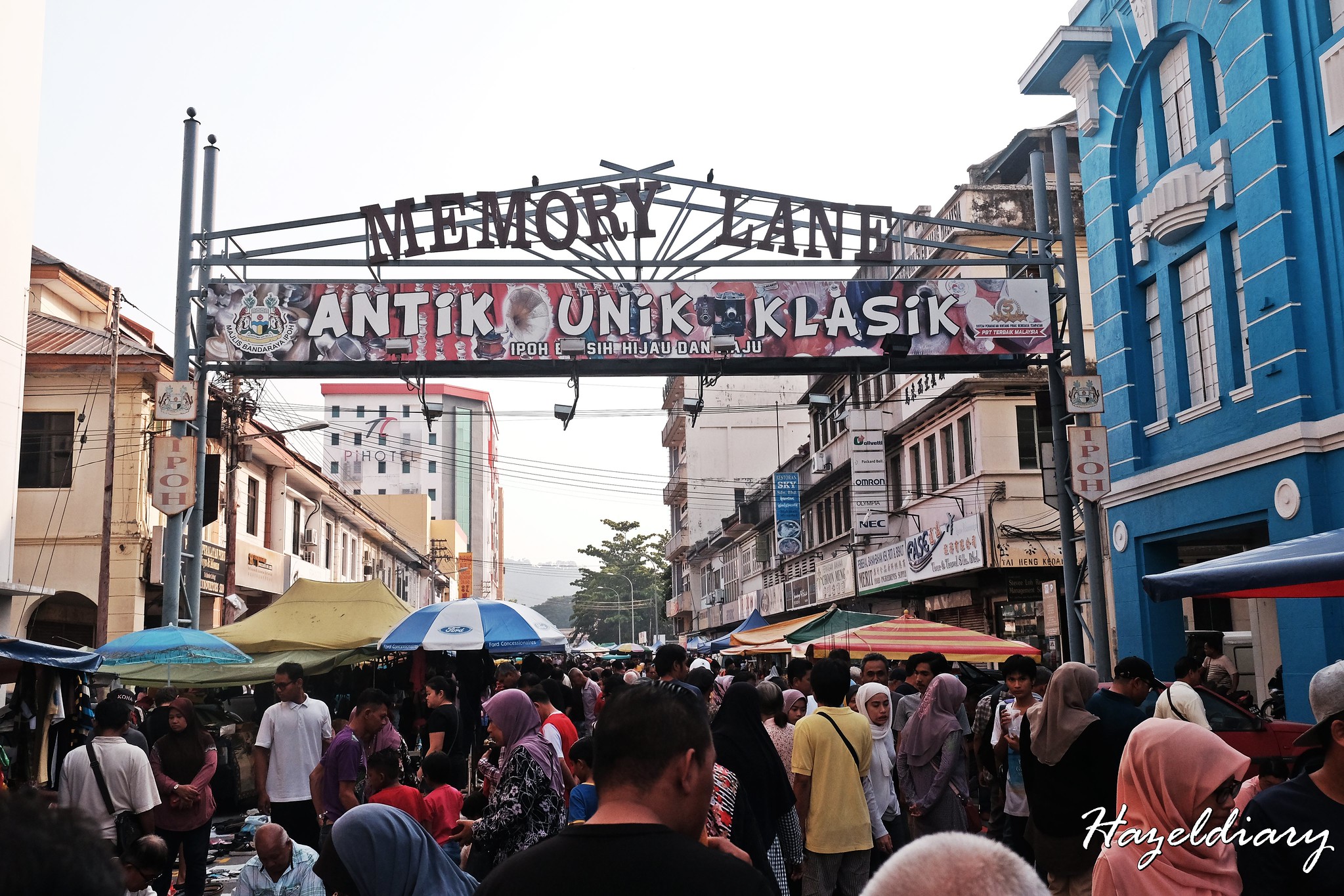 Jalan Horley Street is also called "Memory Lane", "Loken" or "Pasar Karat" (rustic market) by the locals. This is the open-air flea market that happens every Sunday morning in Ipoh, Perak. Photo taken from Hazeldiary.
While technology's march has brought numerous conveniences, it has also distanced us from tangible connections to history. Museums and digital archives offer information, but they lack the tactile experience of 'By My Old School'. Within its walls, visitors can hold a torch operated by batteries, leaf through a notebook of handwritten contact numbers, or marvel at an old plastic bag that tells the story of a supermarket's evolution.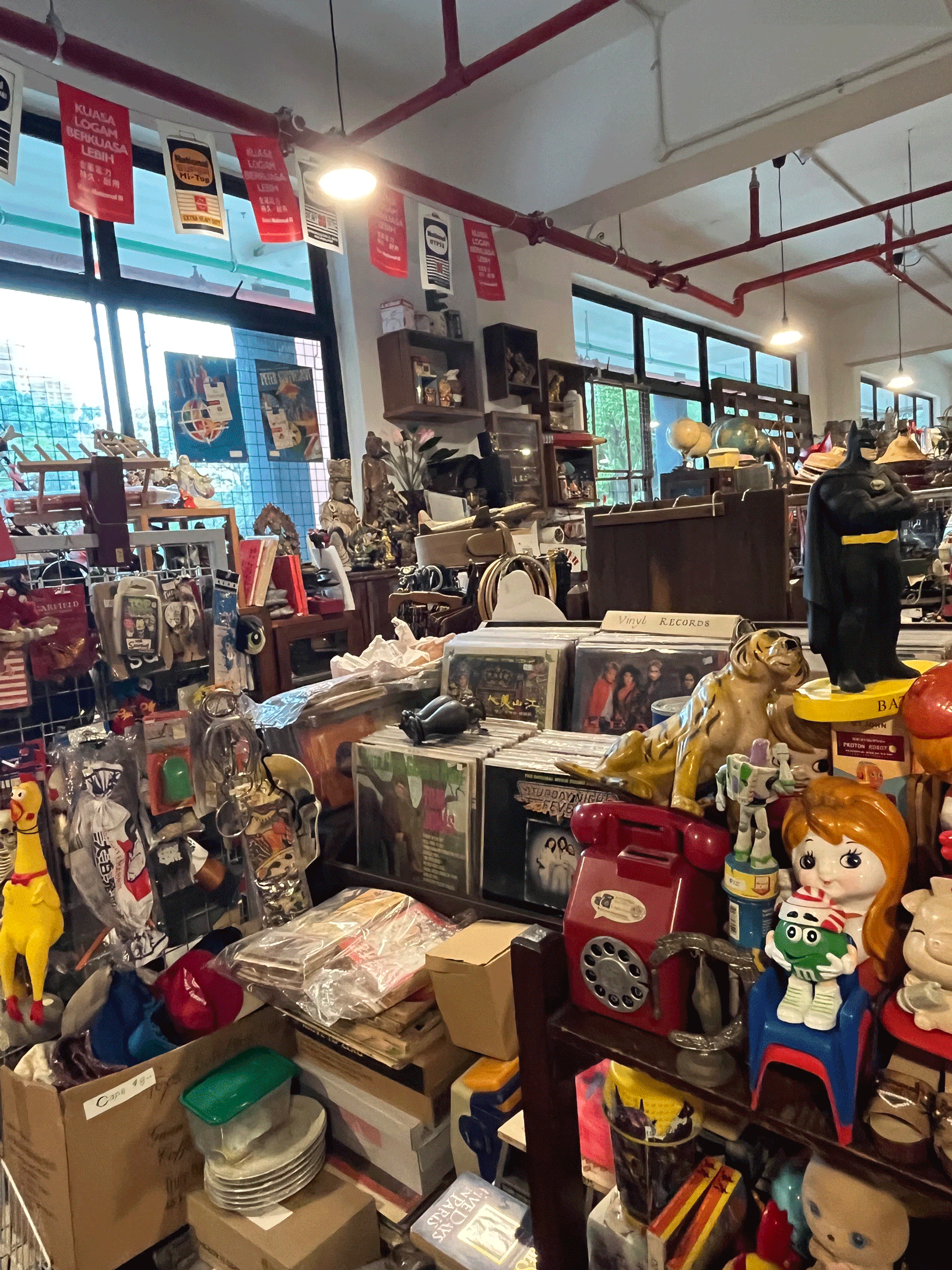 Childhood toys, old vinyl records, and more can be found in 'By My Old School'. Photo by Charlize Kon.
"We will lose a lot of colour as a society if we don't have the culture of appreciating old things," Rebecca said.  
She emphasised  that not all things require preservation, but rather, items  with historical importance or the ability to tell a story hold significance important in being conserved.
The old biscuit tins and Kopitiam cups that were used in the past might stir up memories of the older generation. Photo by Charlize Kon.
Rebecca said, "Start collecting something you like, taking good care of it. As you grow older, your interests might change, and you could sell your old collection to start a new one."
This evolution harmonises with various life stages, reflecting the change of interests and priorities over time.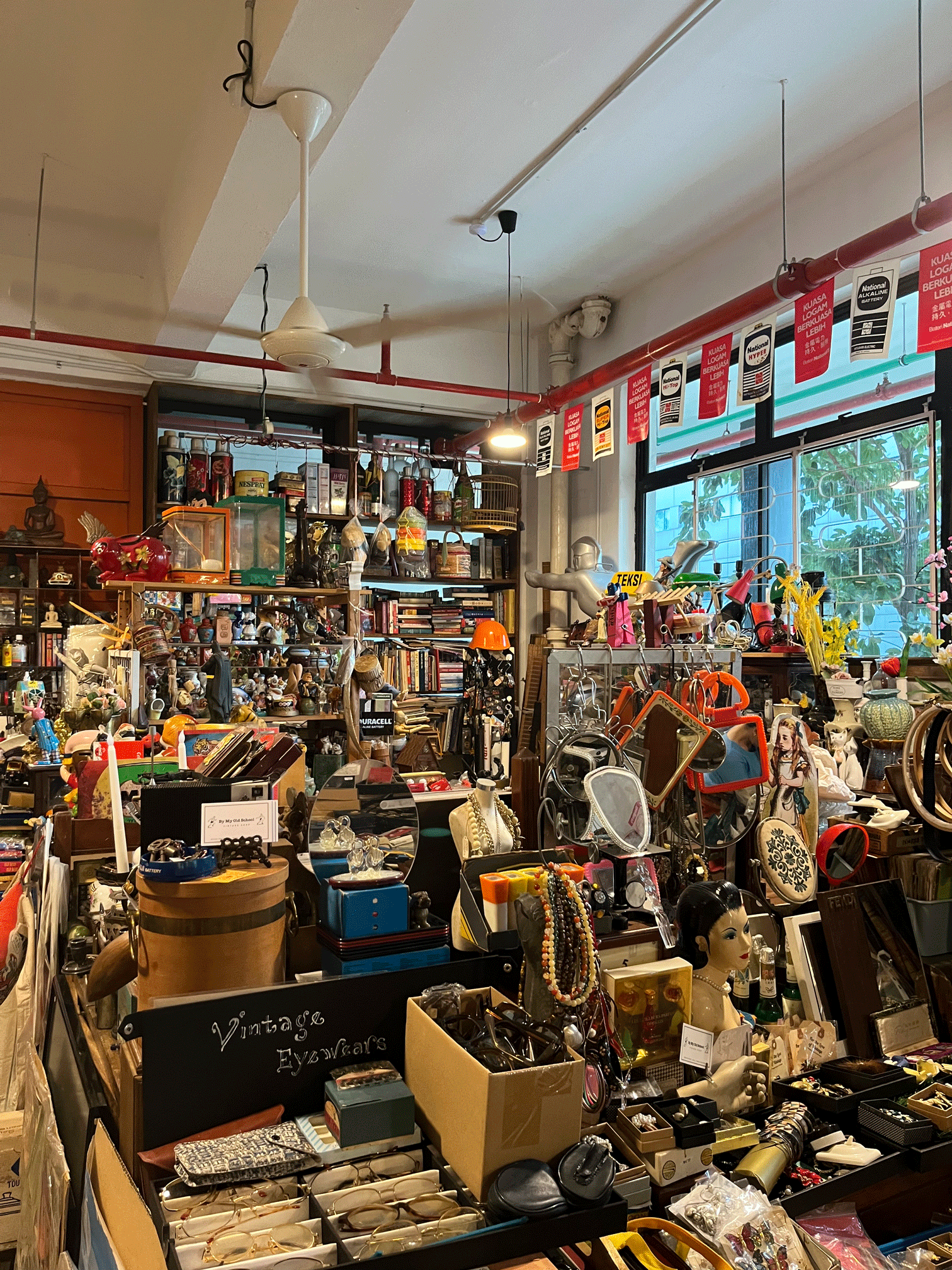 Good quality vintage eyewear and accessories can be found in the 'vanity' section of the store. Photo by Charlize Kon.
Looking ahead, Rebecca hopes to expand the store's presence and create more awareness. The goal is to offer a tangible experience to visitors and continue sales traction on online platforms.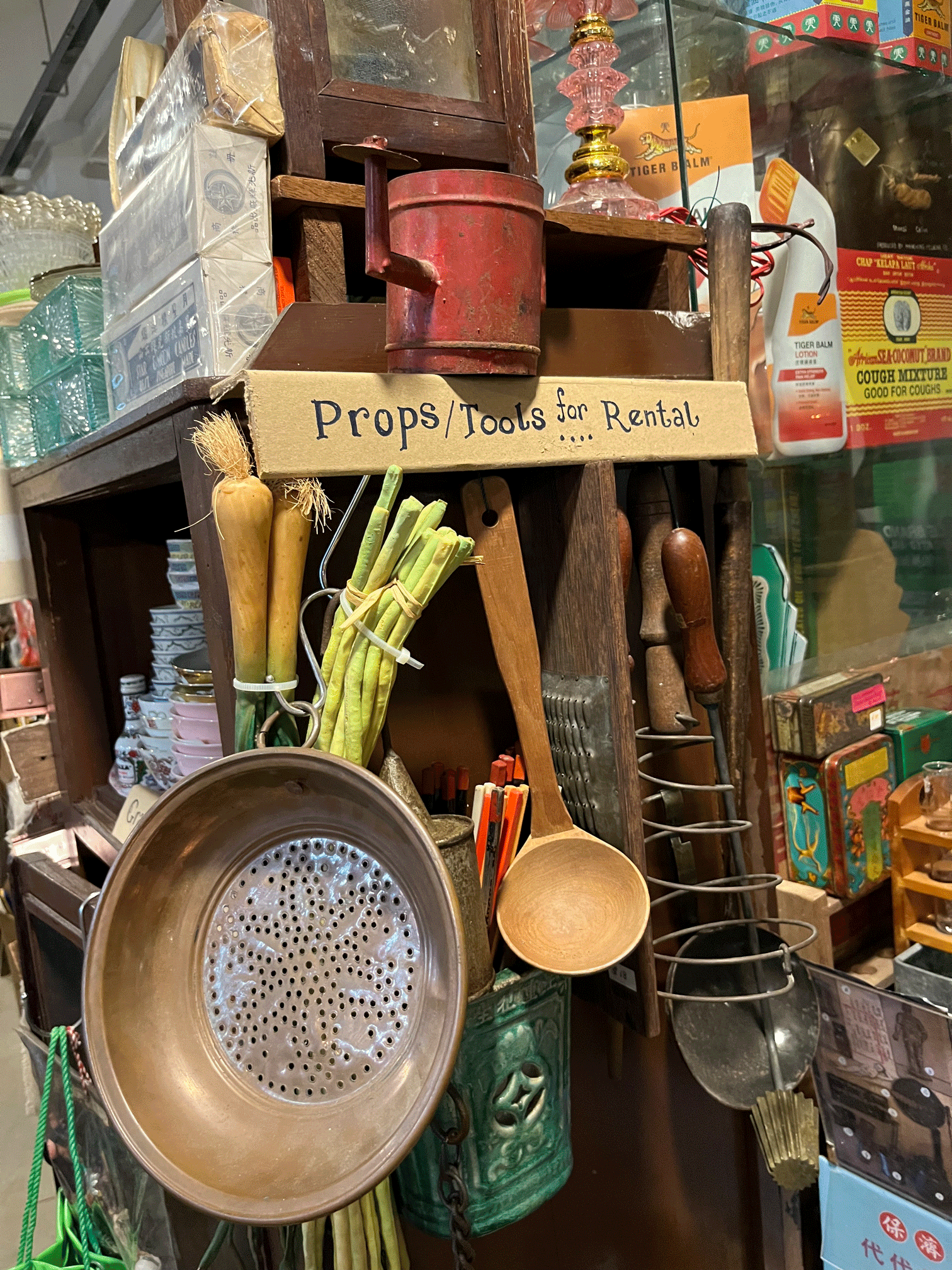 'By My Old School' found stability by meeting prop rental demands from production houses for advertisements and product shoots.  Photo by Charlize Kon.
The dedication of this father, daughter team in preserving these stories isn't just about collecting items; it's about safeguarding memories and traditions. As visitors walk through the store, each item resonates with a piece of their past. The stories they hold bridge the gap between generations and are a testament to the timelessness of human experiences.
'By My Old School' isn't just a store; it's a sanctuary of stories, a museum of memories, and a reminder that our history is more tangible and interconnected than we often realise.
'By My Old School'
Location: 115A Commonwealth Dr, #03-24, Singapore 149596
Opening Hours: By appointment only