Mac Ayres: Comfortable Enough in Singapore
Join concert enthusiast FATIN HUMAIRA as she recounts her experience vibing to the soulful tunes of Mac Ayres at his Comfortable Enough tour in Singapore. 
BY
Fatin Humaira
Events Manager
Hype Issue #57
Published on
August 28, 2023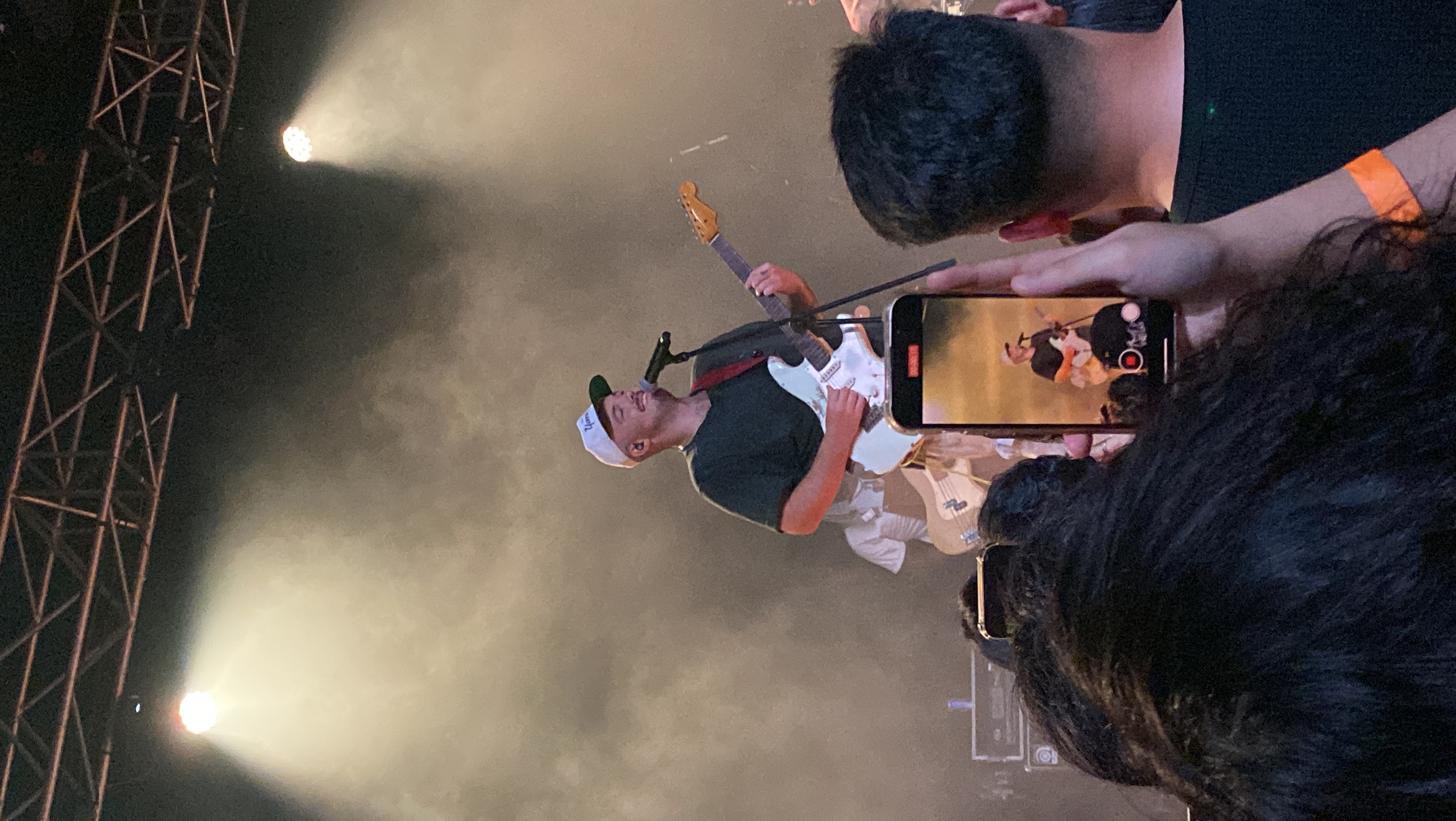 This is Ayres' second show in Singapore on the heels of his first visit for the Something to Feel Tour back in 2019. Photo by Fatin Humaira.
Our experience at the Mac Ayres' show in Singapore, a part of his Comfortable Enough tour, was nothing short of delightful. Presented by Collective Minds on August 16, 2023, the event took place at Scape Ground Theatre, creating the perfect ambiance for a memorable evening.
When we arrived, fans had already started queuing outside the venue hoping to secure barricade spots and get a front-row view of their favourite artist. As we stepped into the theatre, we found ourselves in the fourth row with a pretty good view of the stage.
To kick off the night, we were treated to an opening act by Sezairi, a local artist whose heartfelt ballad, 'It's You', has garnered over 100 million streams on Spotify. His performance featured multiple songs including his signature hit, along with 'December', an unreleased gem, as well as a sneak preview from his upcoming album, Self-soothing.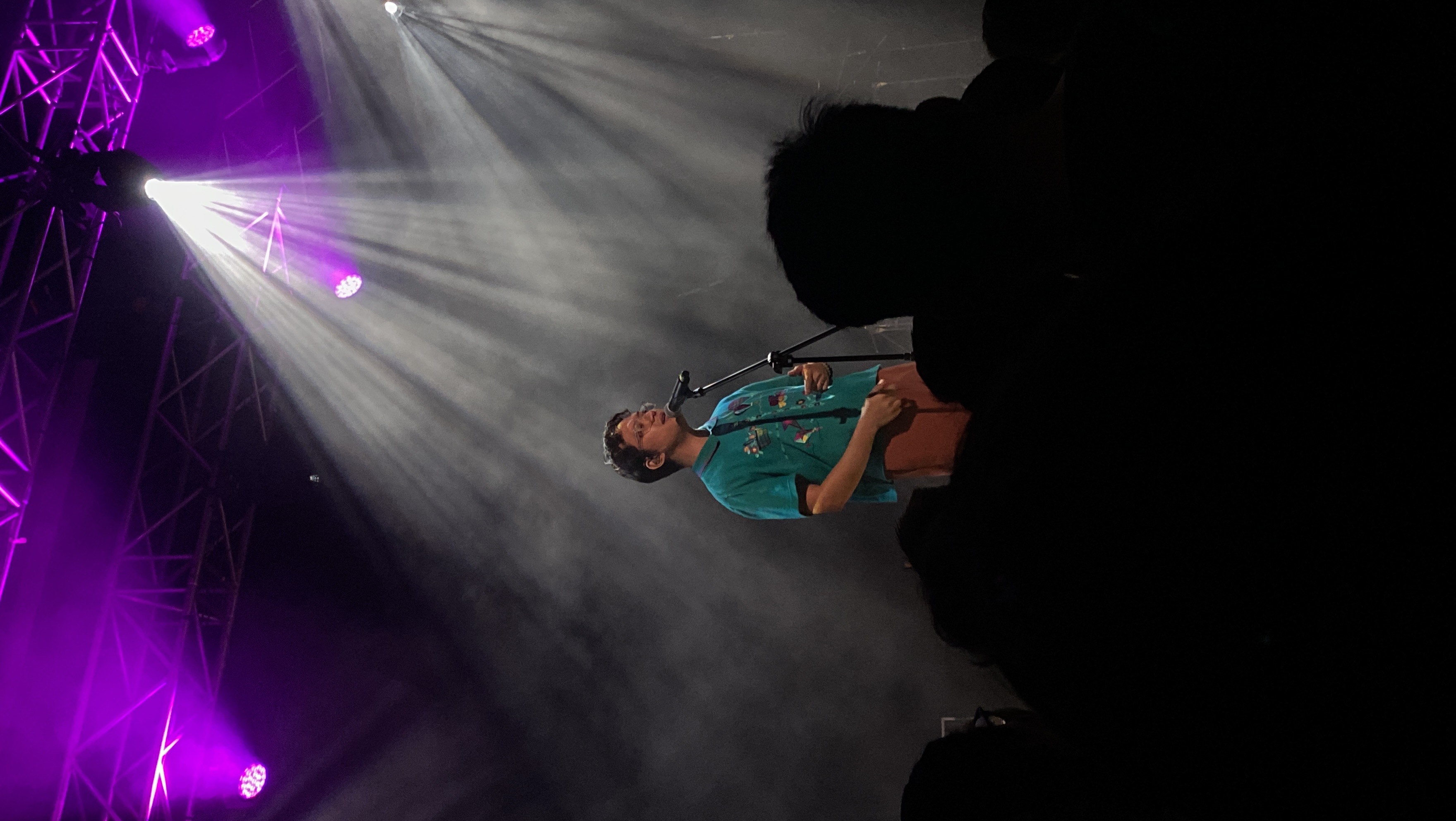 Sezairi won the third season of Singapore Idol while he was only 22 years old. Photo by Fatin Humaira.
As the anticipation grew, the lights dimmed and the audience erupted in applause as Mac Ayres graced the stage. With 'Under', the opening track from his sophomore album Something to Feel, he immediately captivated the crowd with his soothing vocals and engaging presence.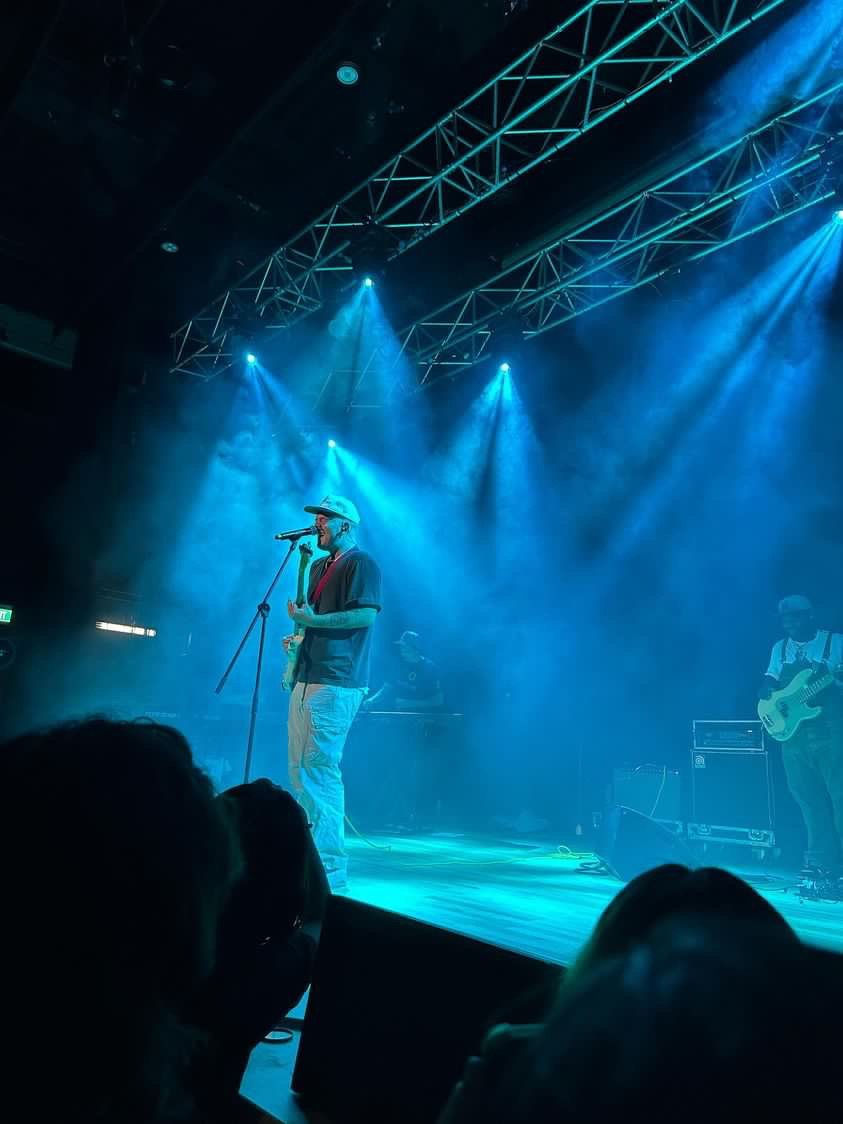 Ayres grew up in Long Island, New York, and is known for producing songs from his bedroom. Photo by Shaizta Aleesha.
The energy in the room was almost tangible as Ayres seamlessly transitioned into 'Something's Gotta Change', a fan-favourite that had the entire audience swaying. My favourite segment from the entire concert was definitely the crowd clapping together on beat near the end of this track.
Two standout tracks from his latest album, Comfortable Enough, garnered an incredible response. The entire crowd sang along in harmony to 'Something's Gotta Change' and 'I'll Be Your Home Now', creating an unforgettable atmosphere.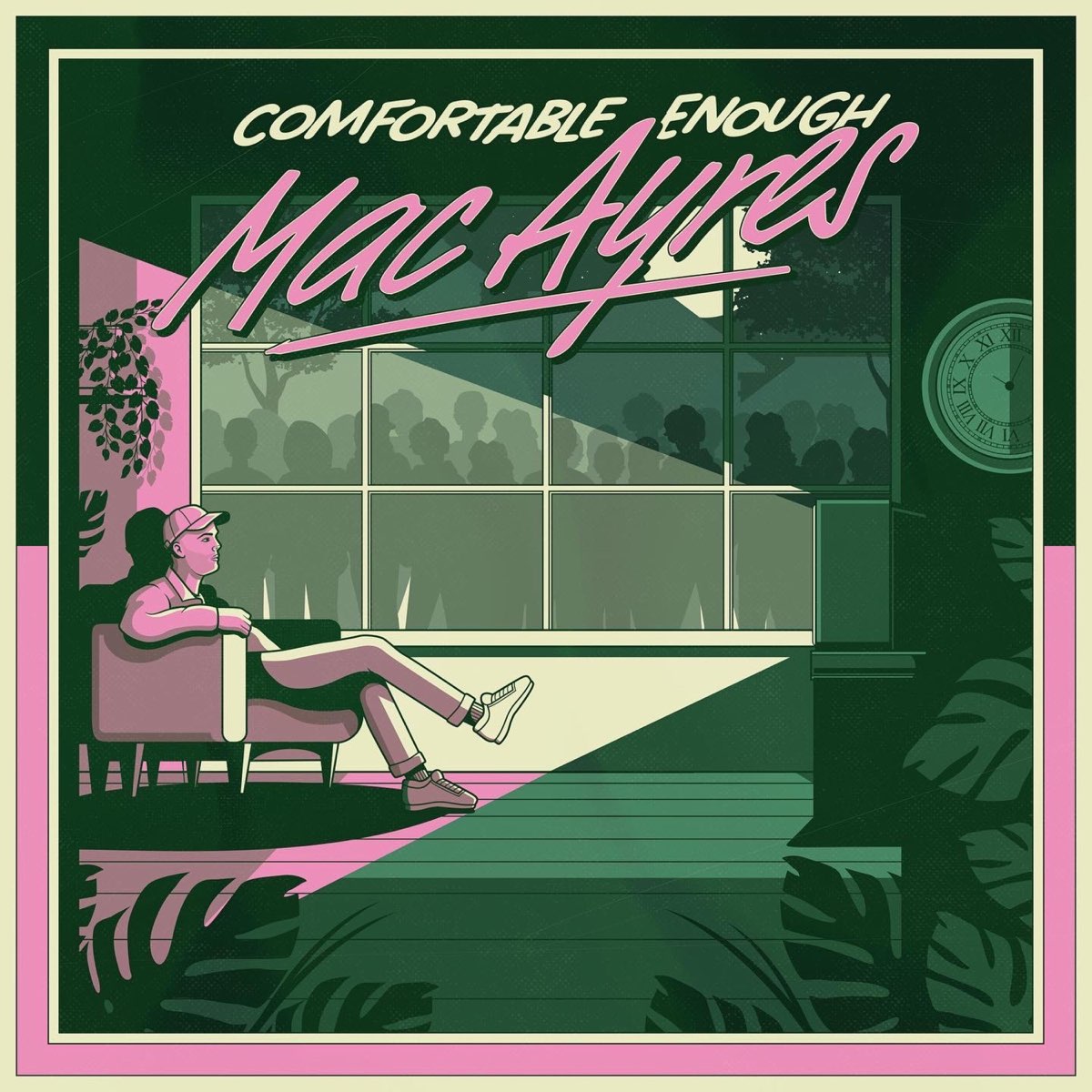 Comfortable Enough is Ayres' fifth album and consists of 16 tracks. Photo taken from @mmacayres on Instagram.
"I'd say this … [album] was really based on my lack of interest in participating in the music industry anymore. I wrote it at a time when I was feeling super detached. In the context of my other projects, it's definitely the most like a journal," Ayres told the Boston Globe in an interview.
Ayres also sang my personal favourite, 'Get Away', from his Juicebox album which was released in 2019. I sang my heart out during the song which was definitely a core memory moment for me. He also performed tracks from his fourth album, Magic 8ball with songs like 'Where U Goin' Tonight?'.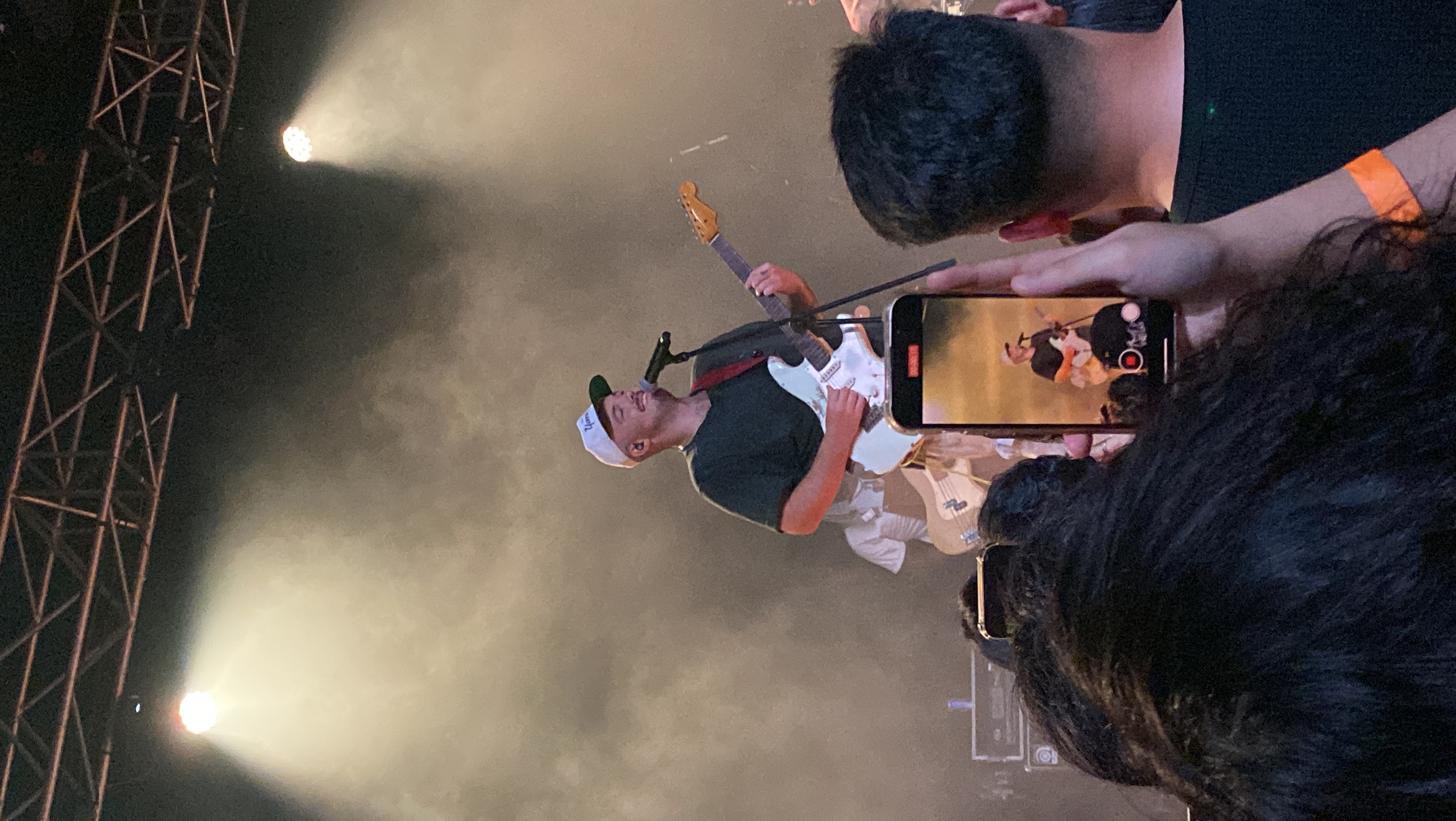 Ayres taught himself how to play various instruments, including the piano and the guitar.  Photo by Dione Neo.
After an exuberant performance, Ayres and his band members momentarily left the stage, but the audience's enthusiasm didn't waver. Chants for an encore echoed through the theatre, leading to a moment of darkness. 
A spotlight then illuminated the stage, revealing Ayres, guitar in hand, strumming a melody. The room held its breath in anticipation of the next song.
The enchanting encore included 'The Devil's in the Details', a soulful rendition that captivated everyone present. Ayres then invited his band members back onto the stage to conclude the setlist with the beloved 'Lonely' from his Drive Slow album, leaving the audience in awe.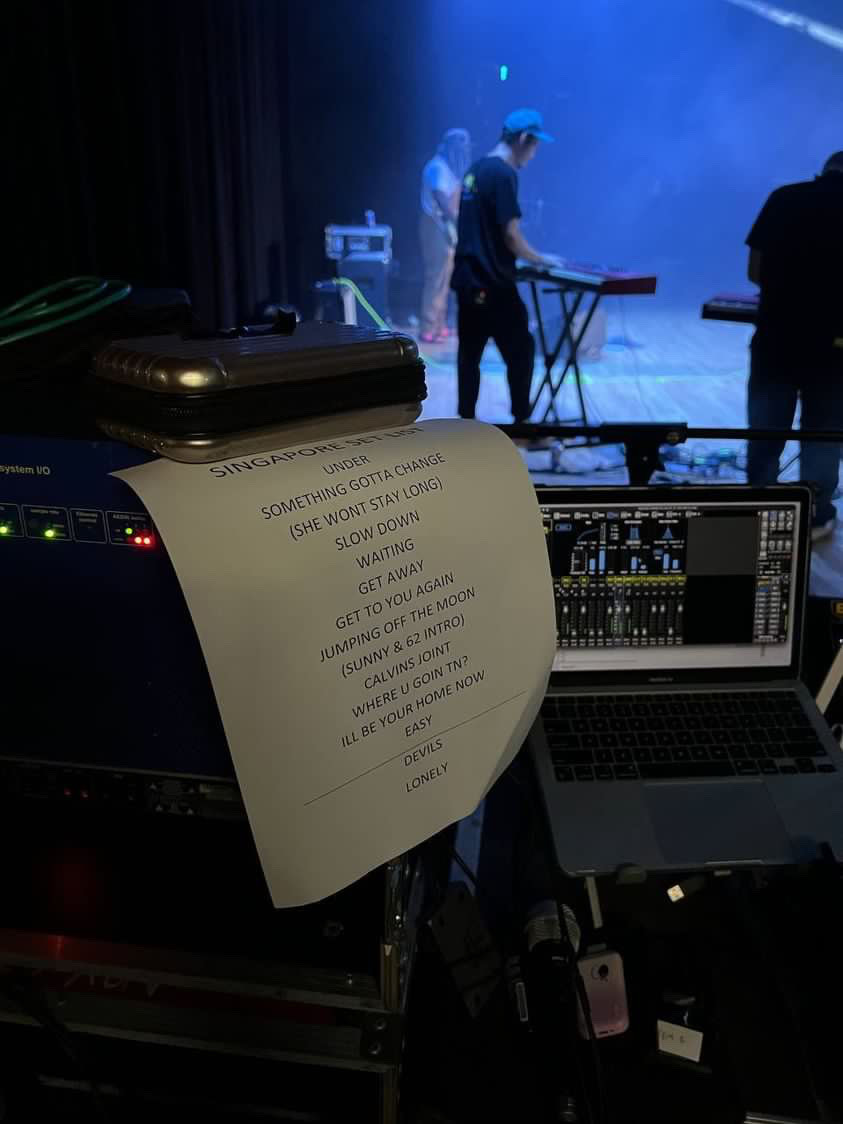 The setlist consisted of 15 songs from his different albums. Photo taken from @crystaltanyy on Instagram.
As his setlist unfolded, it became evident that his music, birthed from a deeply personal space, resonated with each of us on a uniquely individual level. His remarkable monthly listenership of 1.3 million on Spotify is a testament to his authenticity and the genuine connection he has with his fans.
The concert lasted about two hours including the opening performance. As we left the venue that night, melodies still echoing in our minds, we carried with us a piece of the intimacy and magic that had transpired on that stage. 
Overall, I enjoyed the show although it was in a different tone compared to the usual concerts I go to which are more upbeat and energetic. I have definitely found joy in attending more chill gigs like this especially to just escape from the weekday hustle and bustle.
Mac Ayres' music isn't just a collection of songs; it's a journey that we're privileged to be a part of, a journey that has comfortably etched its place in our hearts and in the spotlight.
HYPE Singapore would like to thank Collective Minds for media passes to Mac Ayres – Live in Singapore (Comfortable Enough Tour).
Follow Collective Minds