Unpacking Western Concert Culture
The idea of Western Concerts is familiar to most people, but their knowledge of it might vary. CHARIS JOY explores the excitement surrounding Western Concerts and what makes them unique. 
BY
Charis Joy
Web Manager
Hype Issue #57
Published on
August 16, 2023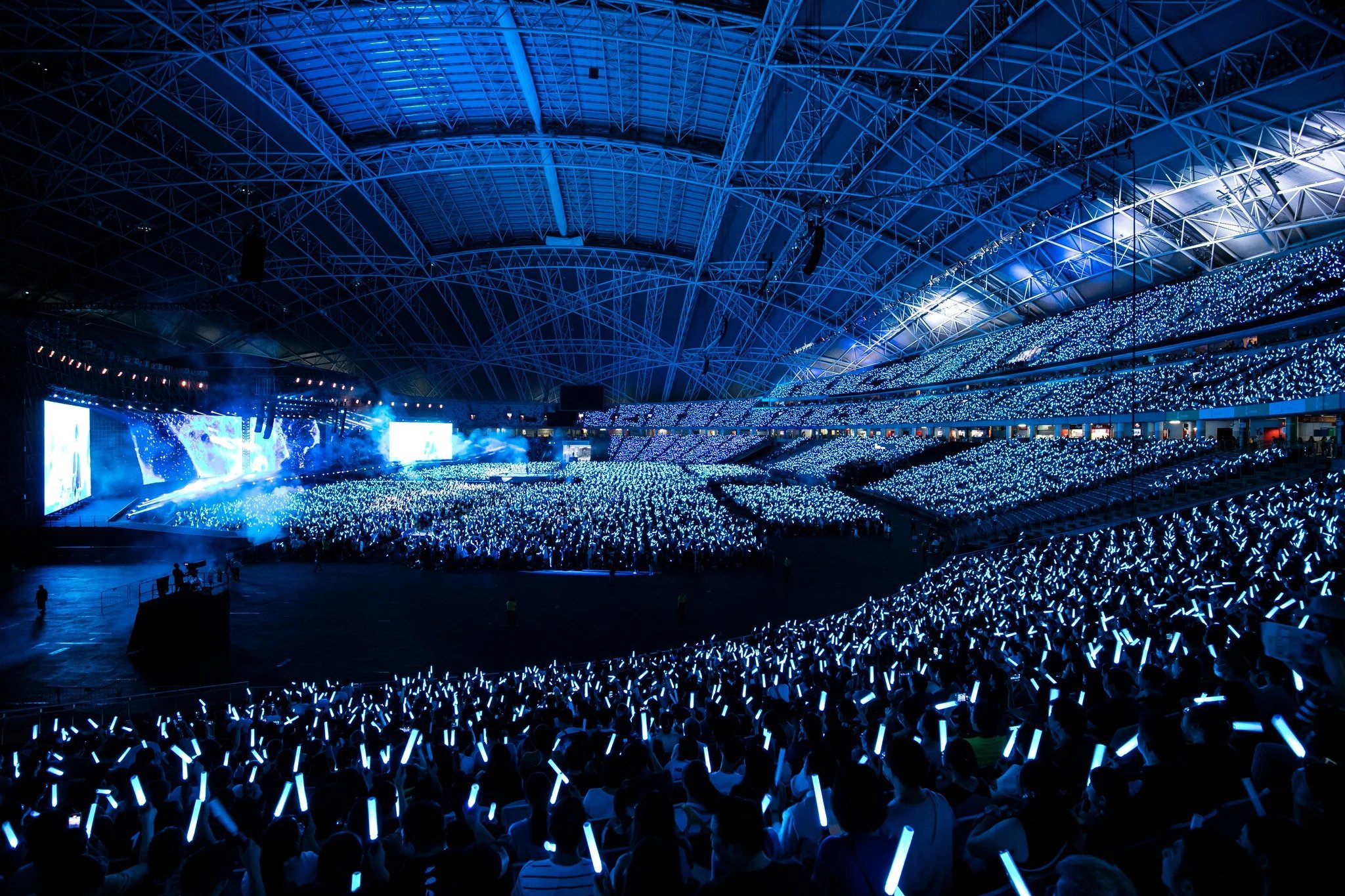 Overview of fans cheering and watching a concert at Singapore National Stadium. Photo taken from @SingaporeSportsHub on Facebook.
With Covid-19 now firmly in our past, Western artists are finally coming to Singapore in 2023, sparking excitement among concert-starved fans. Fans are going to great lengths, such as camping overnight and using online ticket tips,  to secure tickets for their favourite artists. As an avid fan, I too have done everything possible to increase my odds of getting tickets.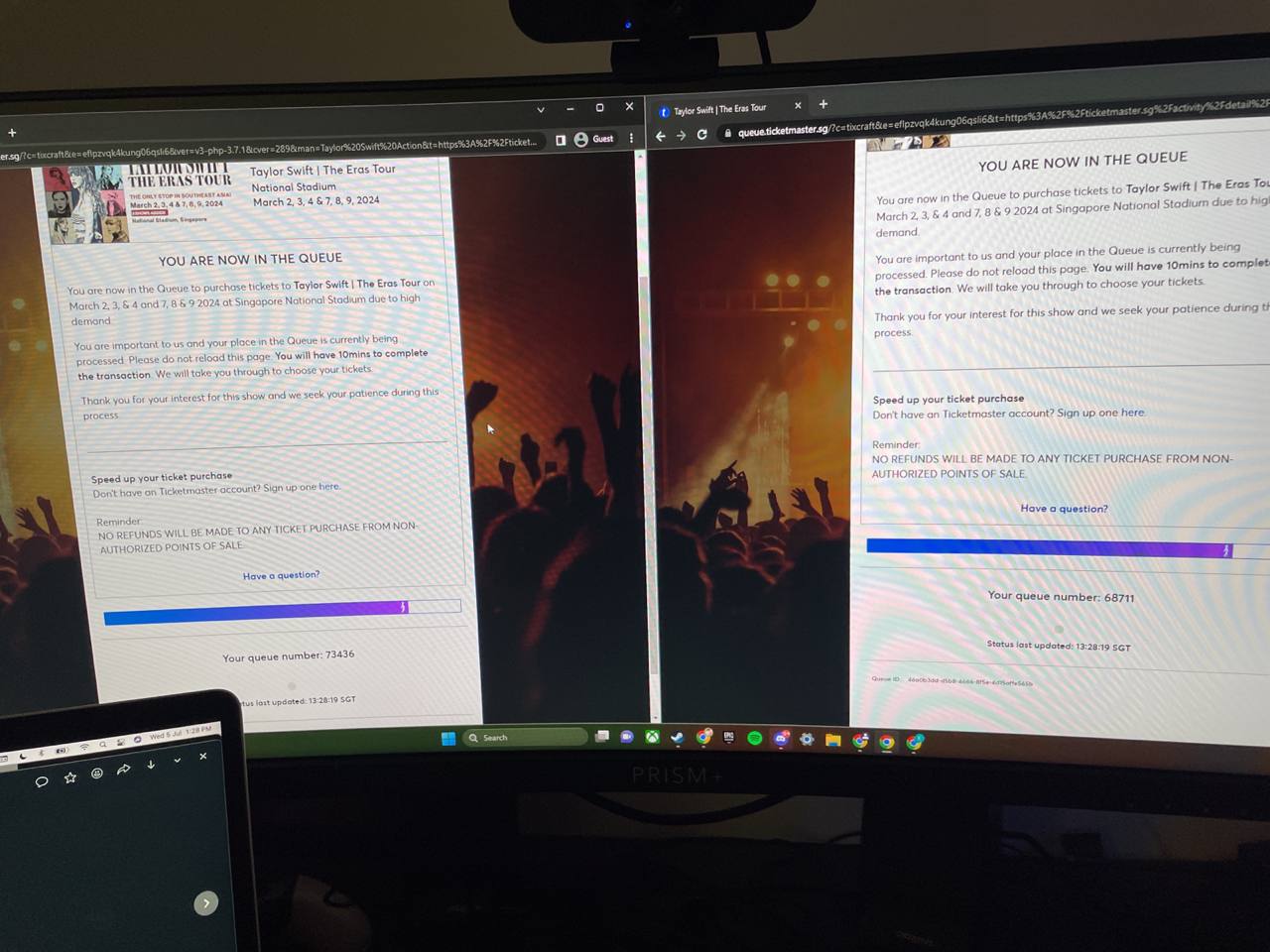 With the intense wait to get Taylor Swift's concert tickets,  fans opened multiple accounts to increase their chances. Photo by Charis Joy.
In the realm of Western concert culture, renowned artists like Coldplay and Taylor Swift have extended their initial three shows to six in a bid to accommodate the overwhelming response from their fans. This begs the question: What's the huge deal about Western concert culture? 
The rich heritage of Western concerts dates back to the Mediaeval and Renaissance periods, where classical music, opera, and chamber performances were already well-established. This enduring legacy continues to shape today's musical landscape.
Today, Western music has a wide range of genres and styles, including classical, jazz, rock, pop, and more. In these concerts,  artists are granted an unparalleled platform, quite literally, to showcase their artistry and passion for music to the world.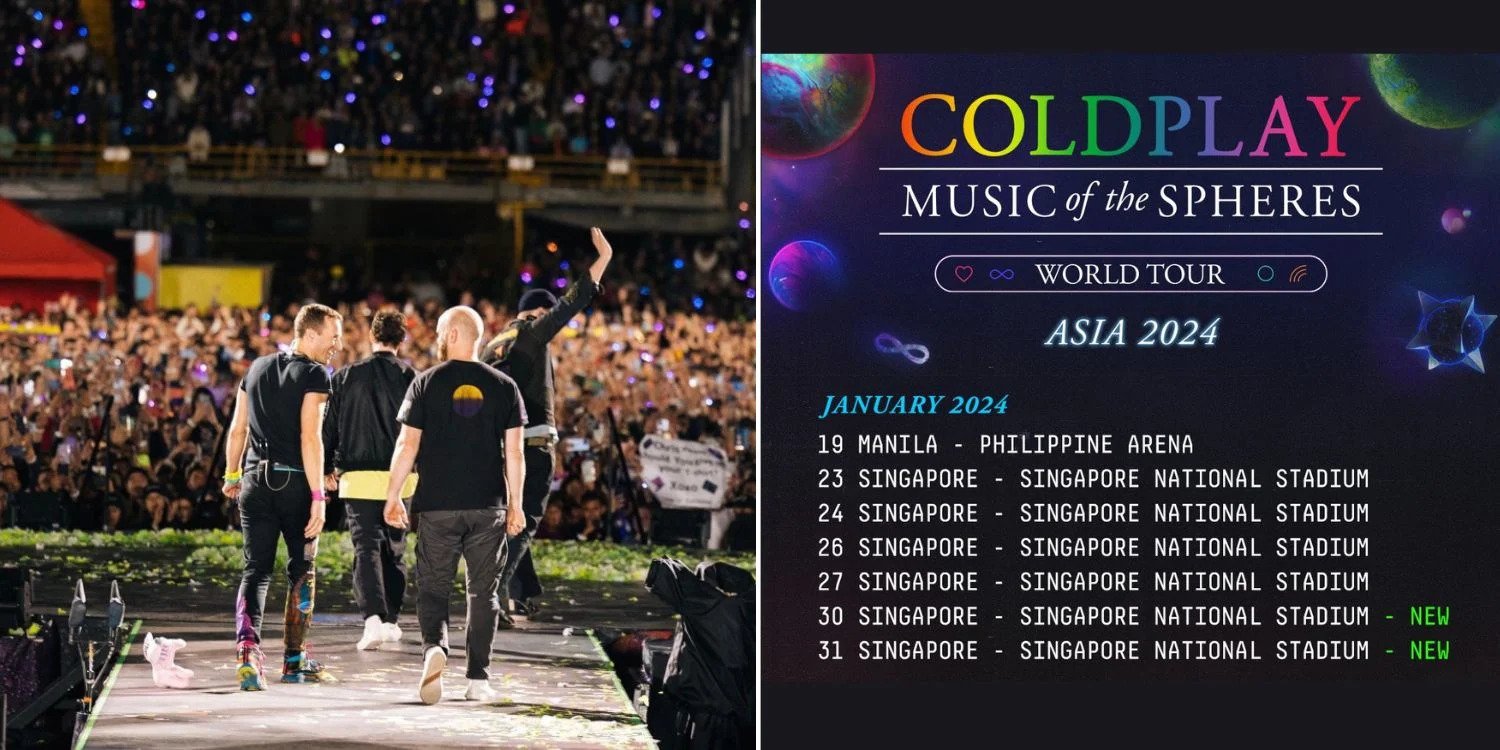 Concert Poster for Coldplay's upcoming Music of the Spheres World Tour.  Photo taken from Must Share News. 
As a result, our music is influenced by many different artists from different countries.  One of the most significant contributors to this global musical exchange is the Korean Wave, otherwise known as the Hallyu Wave, which refers to the global popularity and influence of South Korean entertainment and culture, particularly K-POP.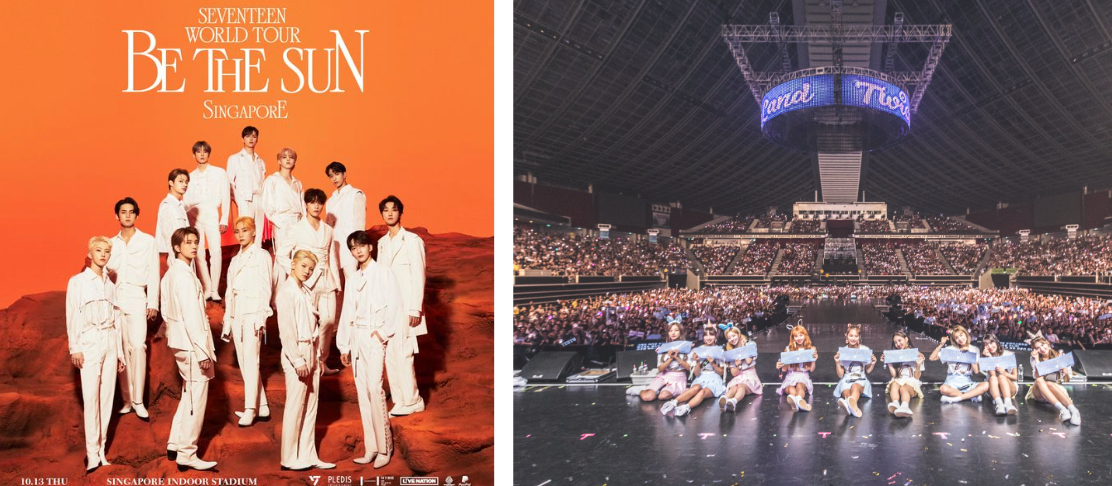 Seventeen (left) and Twice (right) are just two examples of  K-POP concerts that have gained much attention and love from fans all over the world. Photo taken from Klook SG (left) and Bandwagon Asia (right).
Distinguishing K-POP and Western concerts
K-POP and Western concerts actually differ in more ways than might be obvious.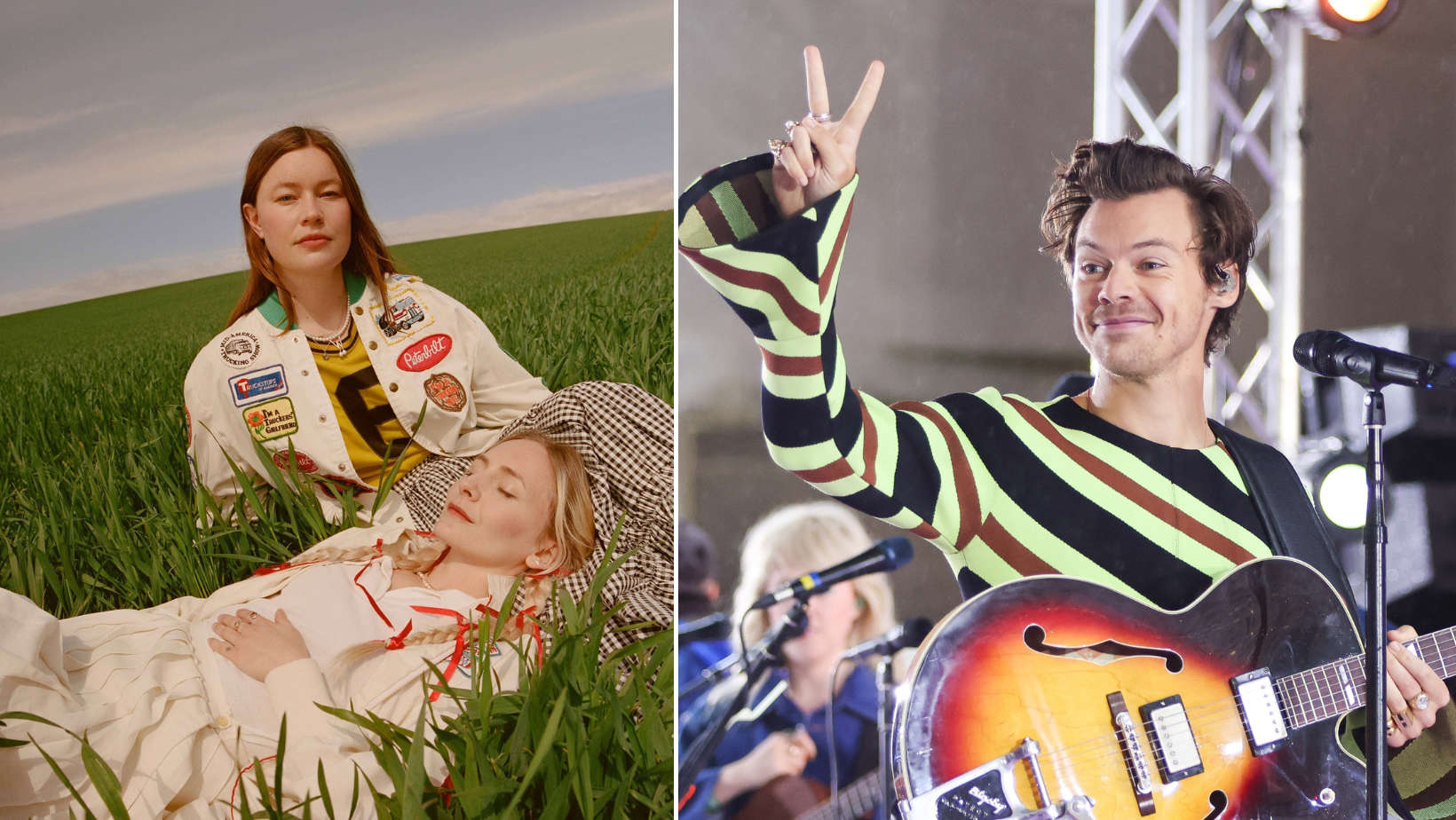 Isle of Wight's Wet Leg (left), who opened for Harry Styles (right) on his European 'Love On Tour', is just one of the many up-and-coming artists who have performed as opening acts for bigger artists. Photo taken from Isle of Wight Radio.
Firstly, Western concerts typically include opening acts, while K-POP concerts are one-act shows. The  Western tradition involves smaller artists performing before the main act,  priming the audience's excitement for the headliner. If you think about it, it gives variety to the concert too!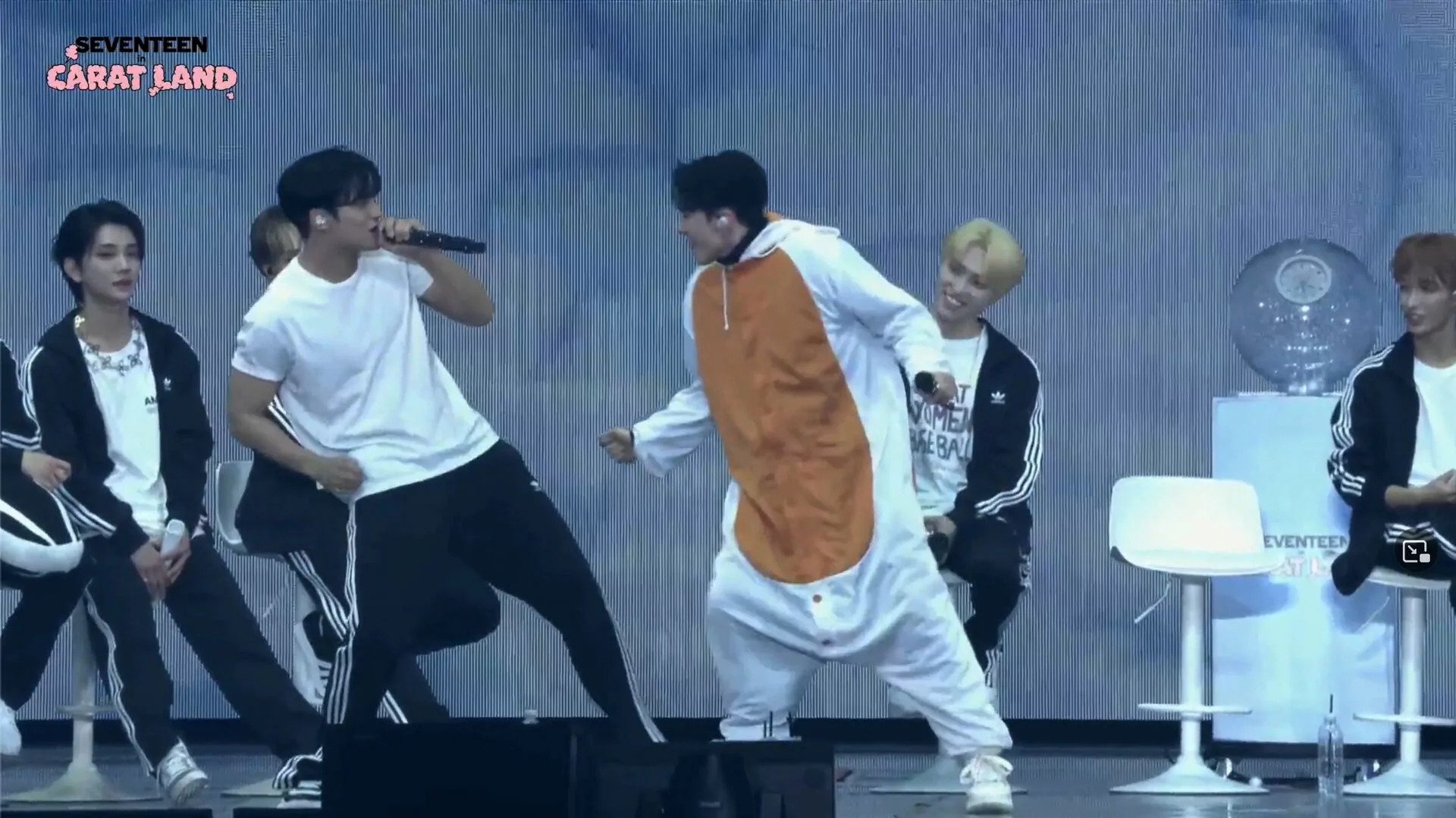 K-POP group 'Seventeen', playing a game at their 2023 Caratland Fan Meet and Concert. Photo taken from Bandwagon Asia. 
In contrast, K-POP concerts offer comprehensive programmes, incorporating videos and other elements as a sort of 'fan service'. Artists do more than just deliver their music, engaging in  Q&As, challenges, and diverse interactions to cater to their fans' preferences.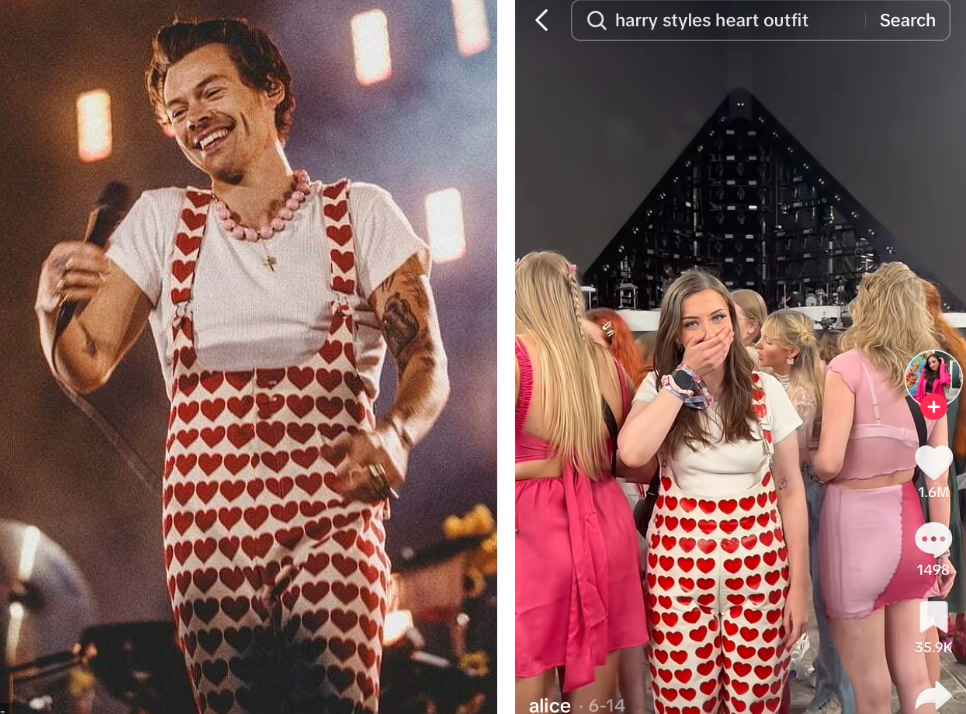 Harry Style's outfit (left) from previous concerts served as inspiration for his fan(right), who coincidentally chose to wear a similar outfit on the day of his show. Photo taken from Clique Magazine (left) and @adoreyoualice on Tiktok (right).
Secondly, the preparation and merchandise culture differ between the two. At  Western concerts, fans focus on their outfits,  choosing attire that complements the artist's songs or albums, emphasising their dedication to the music and aesthetic.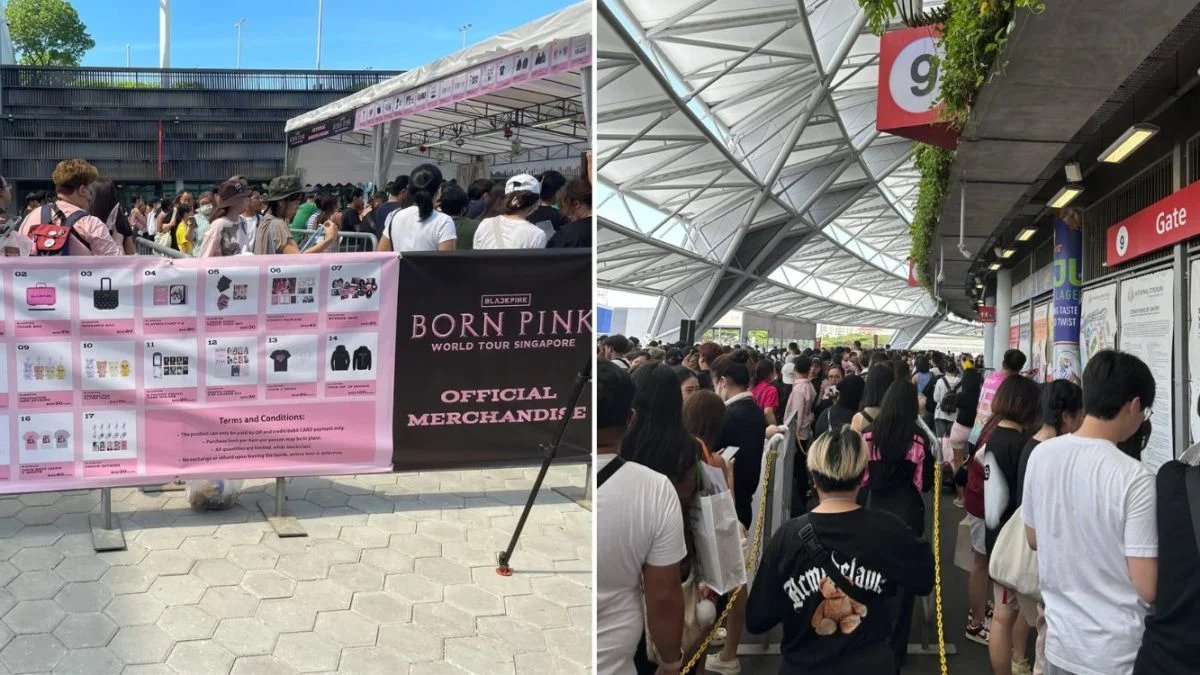 Devoted Blackpink fans formed long queues at Singapore National Stadium, eagerly seeking exclusive concert merchandise. Photo taken from MustShare News.
In contrast, K-POP  fans take their enthusiasm to another level by investing in a wide array of merchandise adorned with their idols' faces, like photo cards (PCs),  lightsticks, handheld fans, banners, and more.  Collecting these items is a tangible way for K-POP fans to showcase their loyalty and passion, with the quantity of merchandise owned often seen as a measure of 'fandom devotion'. In other words,  the more you have, the bigger of a fan you are! 
Western Artists' Concerts in Singapore
Both cultures possess unique concert traditions, leading many fans to adopt aspects of K-POP fan culture in Western artists' concerts.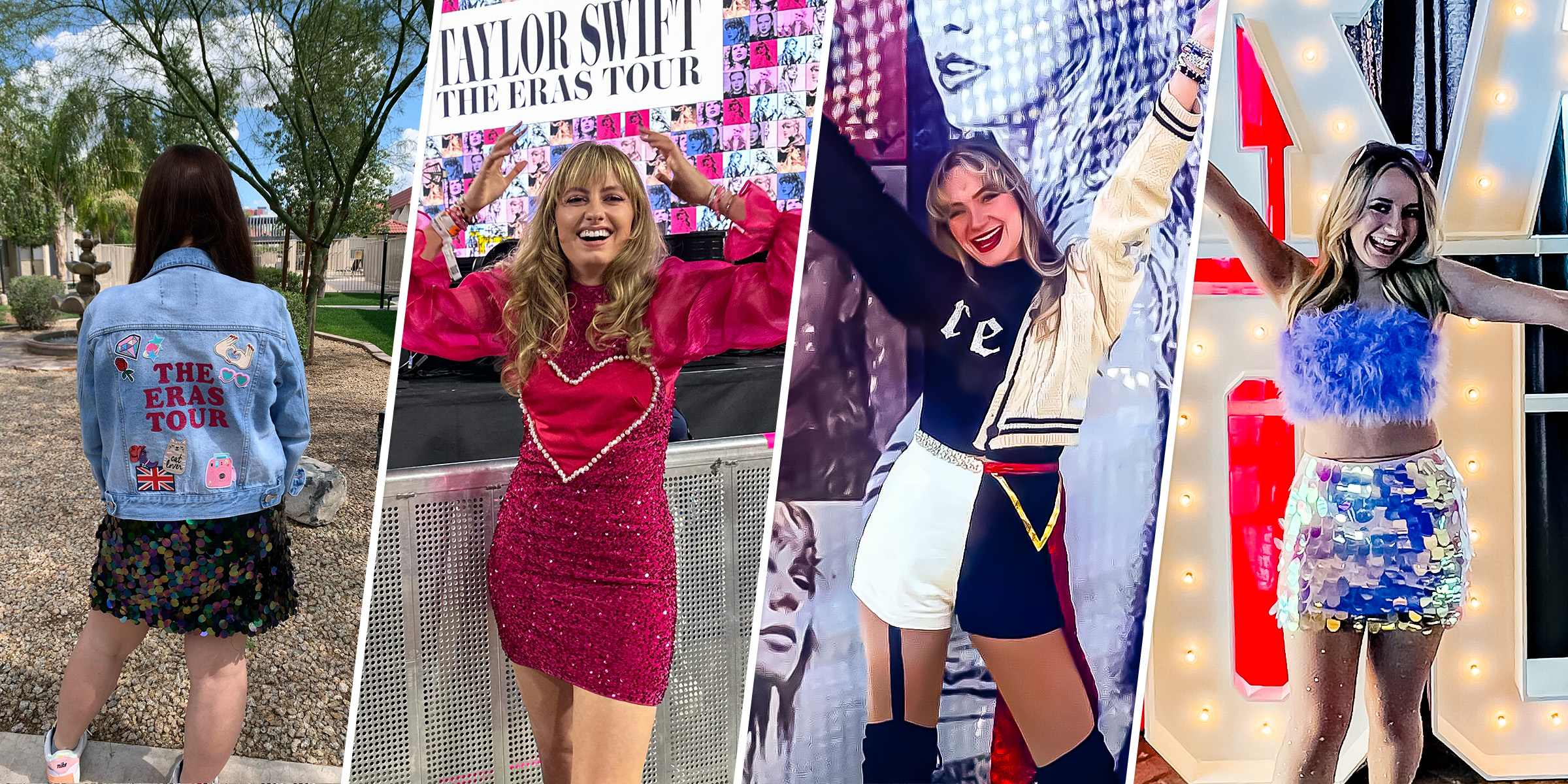 Some of the different looks that fans wore to Taylor Swift's Eras tour. Photo taken from The Today Show.
As Taylor Swift's concert approaches our shores, fans are eagerly preparing for the experience. Learning fan chants, creating and trading custom bracelets, and dressing up in era-inspired outfits are some of the essential tips for attendees! 
Western concert culture has indeed been a source of excitement and enthusiasm for fans worldwide. It's a once-in-a-lifetime experience that allows fans to immerse themselves in the unique concert atmosphere and embrace the diversity of music. So, don't miss out!