Rayyan Afiq: The Gen Z Influencer-Entrepreneur
BENEDICT KOK uncovers the motivations behind influencer-entrepreneur Rayyan Afiq's success and how he manages school, work, and the cutthroat world of social media.
BY
Benedict Kok
Editor-in-Chief
Hype Issue #57
Published on
July 12, 2023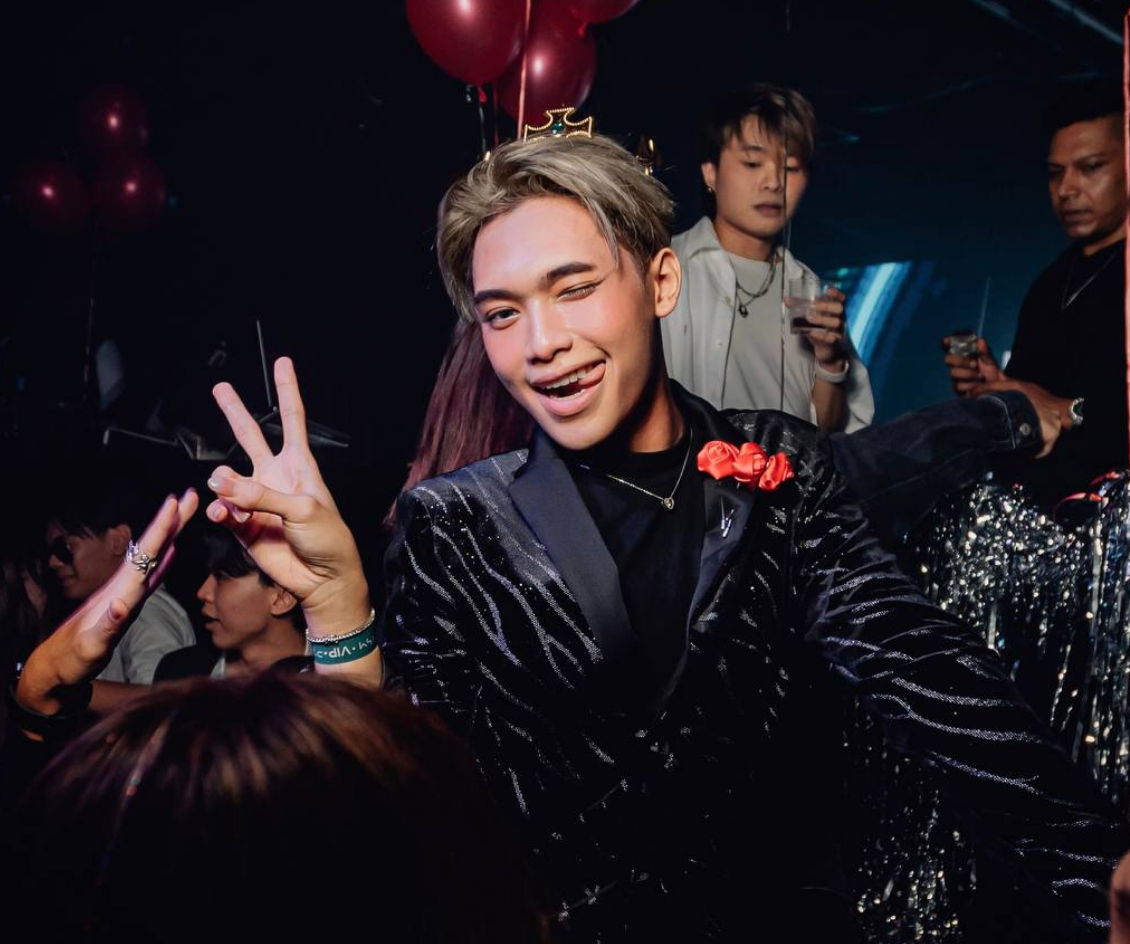 Rayyan Afiq, 19, is a TikTok influencer and the public relations & finance director of AIKO Collective, an events company that organises nightlife events in Singapore. Photo courtesy of Rayyan Afiq.
"I saw what life without money was like and I hated it," Rayyan Afiq said. 
With over 126,300 followers and 8.9 million likes on TikTok, Rayyan Afiq (@rayyanroulette)  is known by many as the flamboyant lifestyle and comedy content creator. At the age of 19, not only has he risen to fame, but his accomplishments have also permeated the realm of business, given his co-founding role in the reputable events company "AIKO Collective". What's more, he has done all this while juggling the responsibilities of a typical polytechnic student as a final-year Mass Communication student at Ngee Ann Polytechnic.
Speaking to Rayyan about his journey as an influencer-entrepreneur, I was moved by his deep-rooted motivations for success, a stark contrast to the superficial dreams of fame that many desire.
"I'm passionate about making money … I really like the drive to start something and grow it," Rayyan said. As greedy as it may sound, his frank answer is not unjustified.
Pensively, Rayyan shares that his family was not as well-to-do in the past. This made him determined to ensure that he never had to relive that experience. His desire for financial freedom spurred him on.
Though things have since taken a turn for the better, what drives his entrepreneurial and tenacious spirit remains resolute. However, success is not built upon determination alone: it requires hard work as well.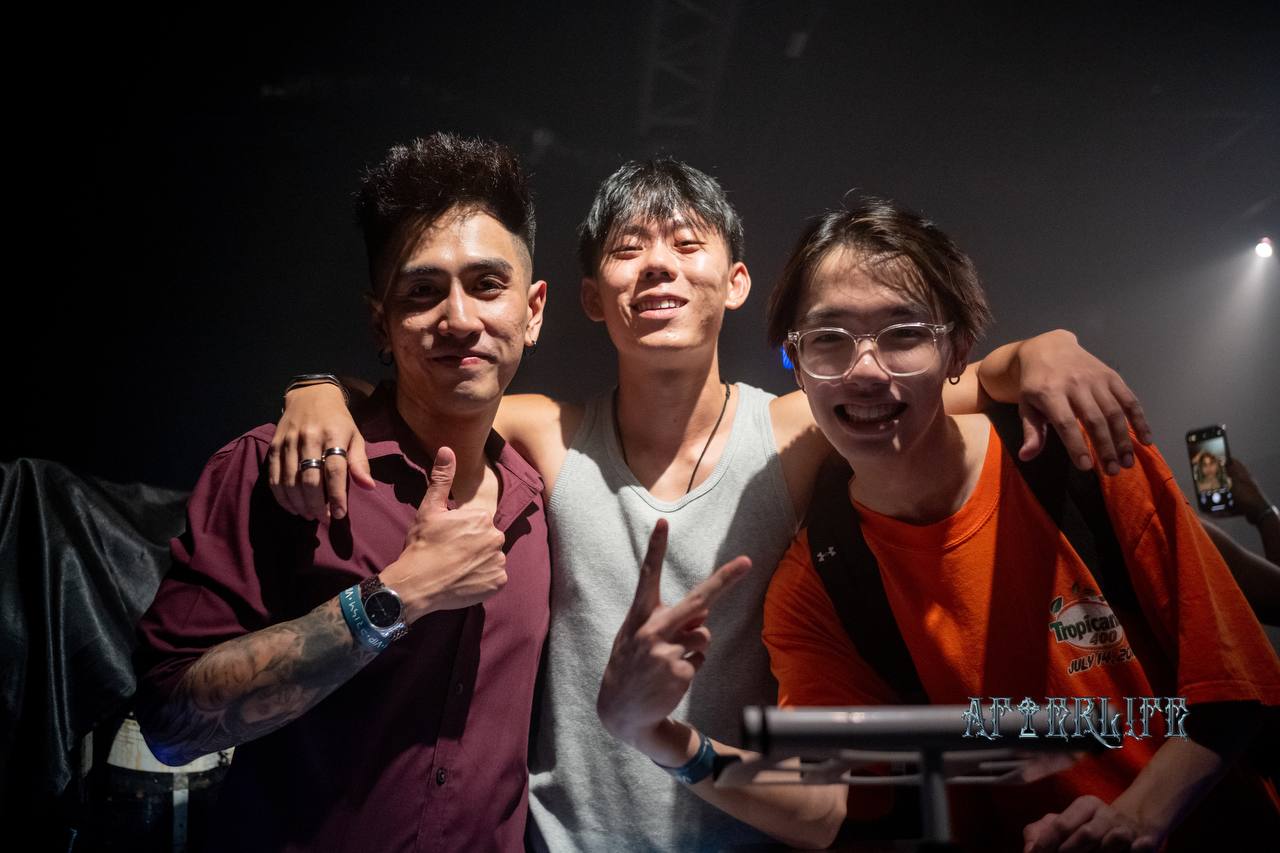 Talents managed by Rayyan under AIKO Collective. Photo courtesy of Rayyan Afiq.
"It was not easy," Rayyan admitted. Despite lacking prior business experience, Rayyan embarked on a journey of self-learning in the media industry to enhance his professional skills. Aside from that, he sought the advice of mentors and more experienced friends to find out about managing a startup, boldly asking questions when unsure.
Aside from being the public relations and finance director of AIKO Collective, Rayyan shares that his role as a talent manager has given him a greater sense of responsibility since he has become accountable for the livelihoods of his talents. Fortunately, many of the people he works with would agree that he has honoured those commitments.
"He's good with his work and he's very responsible," Dewy Choo, one of Rayyan's business partners in AIKO Collective, adding, "He is always open to new ideas while also teaching us things that he knows".

Rayyan in school with friends (left) and his juniors (right). Photo courtesy of Rayyan Afiq.
However, given his multitude of responsibilities and the mounting pressure that accompanies them, it became equally vital for him to work on his time management and self-care.
"I had multiple mental breakdowns because I couldn't cope," Rayyan said. 
With about 90 per cent of his day dedicated to school, work and social media, it's easy for him to neglect his personal life and friends. Despite him now being better able to manage his time, Rayyan shares that his responsibilities still take a toll on him mentally. However, receiving the moral support of his parents and learning to trust his business partners has helped ease some of the anxiety and drain.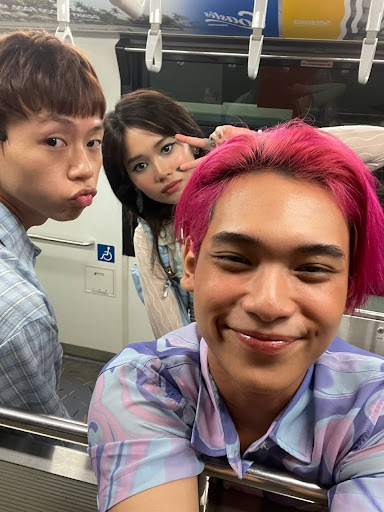 Kai, Dewy and Rayyan (from left) are the founders of AIKO Collective. Photo courtesy of Rayyan Afiq.
Aside from his personal challenges, Rayyan also shed light on the unique challenges that influencer-entrepreneurs face.
"Afterlife's success is really thanks to our influence as influencers…which made it much easier for us as compared to [what it might have been for] a normal startup," Rayyan said. However, he shares that this same influence puts them in a precarious position where their image as individuals could affect the company as a whole.
"It's a double-edged sword," Rayyan said. As an influencer, Rayyan is no stranger to receiving hate comments. He has had to learn to take criticisms of his content and even of his sexuality all as 'part of the job'. However, with his business in the picture, it has also become important for him to consider the company's image.
Hence, Rayyan shares that it's important for the company's reputation to be independent, which he hopes to achieve by putting himself in the operational side of things rather than using his influence to market their events in the future.

Photos from an Afterlife event hosted by AIKO Collective. Photo courtesy of Rayyan Afiq.
Reflecting on his journey thus far, Rayyan still feels some regret despite his personal and financial successes.
"It feels as if I lost my childhood," Rayyan said. The time spent on his business and worrying about the future had affected his relationships with people and left him missing out on experiences with his friends that typical teenagers enjoy.
Rayyan's mother was his role model. He was inspired by her passion, commitment and hard-working attitude. Photo courtesy of Rayyan Afiq.
Despite this, Rayyan remains thankful for the support that his family and fans have given him when it comes to both business and social media. 
Rayyan stressed the importance of never neglecting oneself and one's own well-being in the pursuit of success.
"I saw that money bought happiness," Rayyan said, adding, "But I learnt the hard way that money can't buy time".