Hojean: Comin' Through in Asia
Concert enthusiast FATIN HUMAIRA dives into the energy of Hojean's debut Singapore show, experiencing the electrifying start of his Asian tour.
BY
Fatin Humaira
Events Manager
Hype Issue #57
Published on
June 12, 2023
Meet Hojean, a rising Korean-American artist hailing from the vibrant state of Georgia. With his undeniable talent and unwavering dedication to his craft, Hojean has been making waves in the music industry, captivating audiences with his soulful vocals and heartfelt lyrics.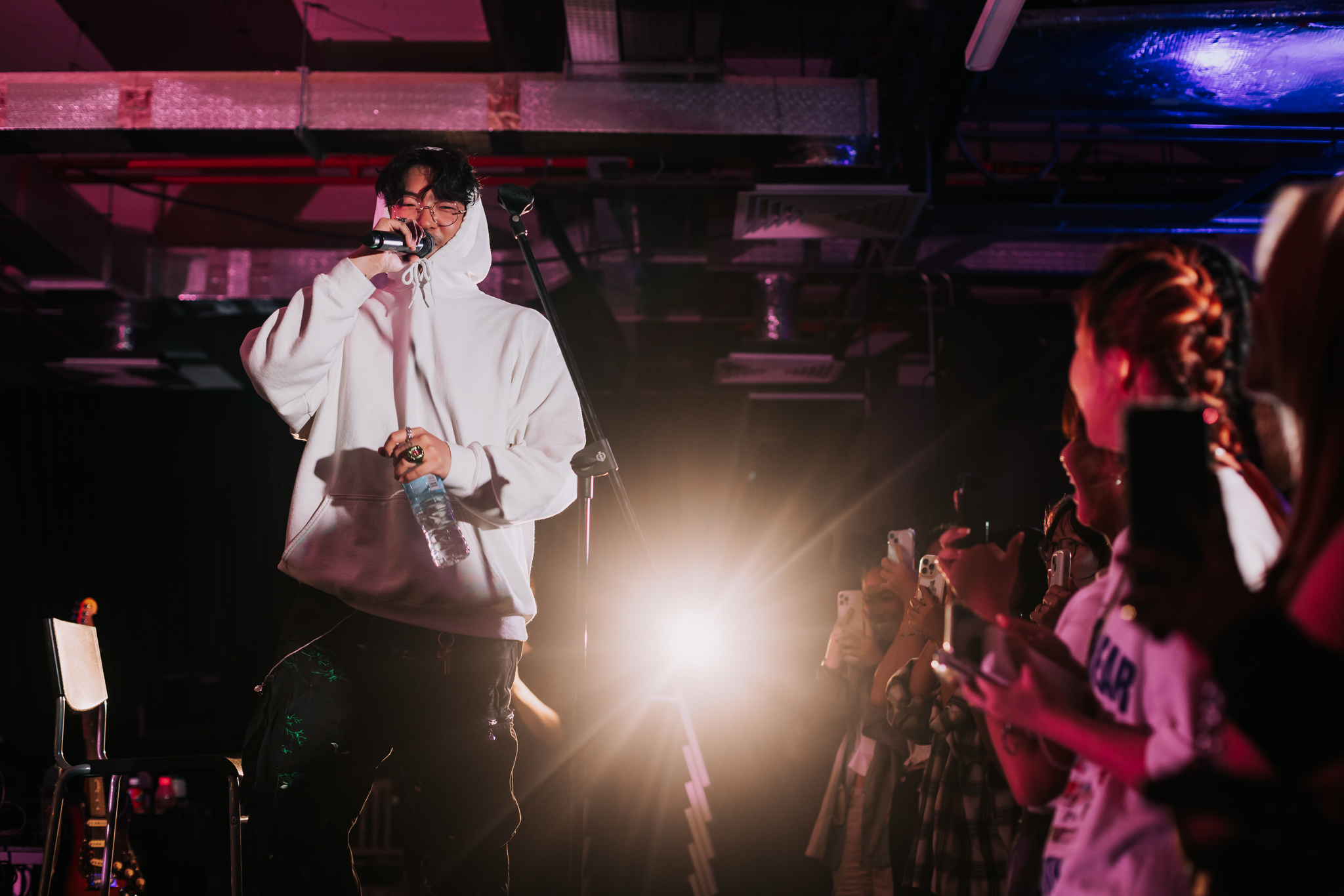 Hojean's 'To Cherie, With Love!' Tour is his first Asian tour across five countries – Hong Kong, Taipei, Singapore, Bangkok, and Jakarta. Photo taken from @jaredrezel.eth on Instagram.

We had an unforgettable experience at Hojean's first-ever show presented by Symmetry Entertainment on Jun 1, 2023, at L5 @ GR.iD Singapore.
Before Hojean took the spotlight, the audience had the privilege of enjoying the performance by local singer-songwriter, Alicia DC, who mesmerised us with her sweet, melodious voice and captivating set. As is often the case with support acts, Alicia DC is one to keep an eye on.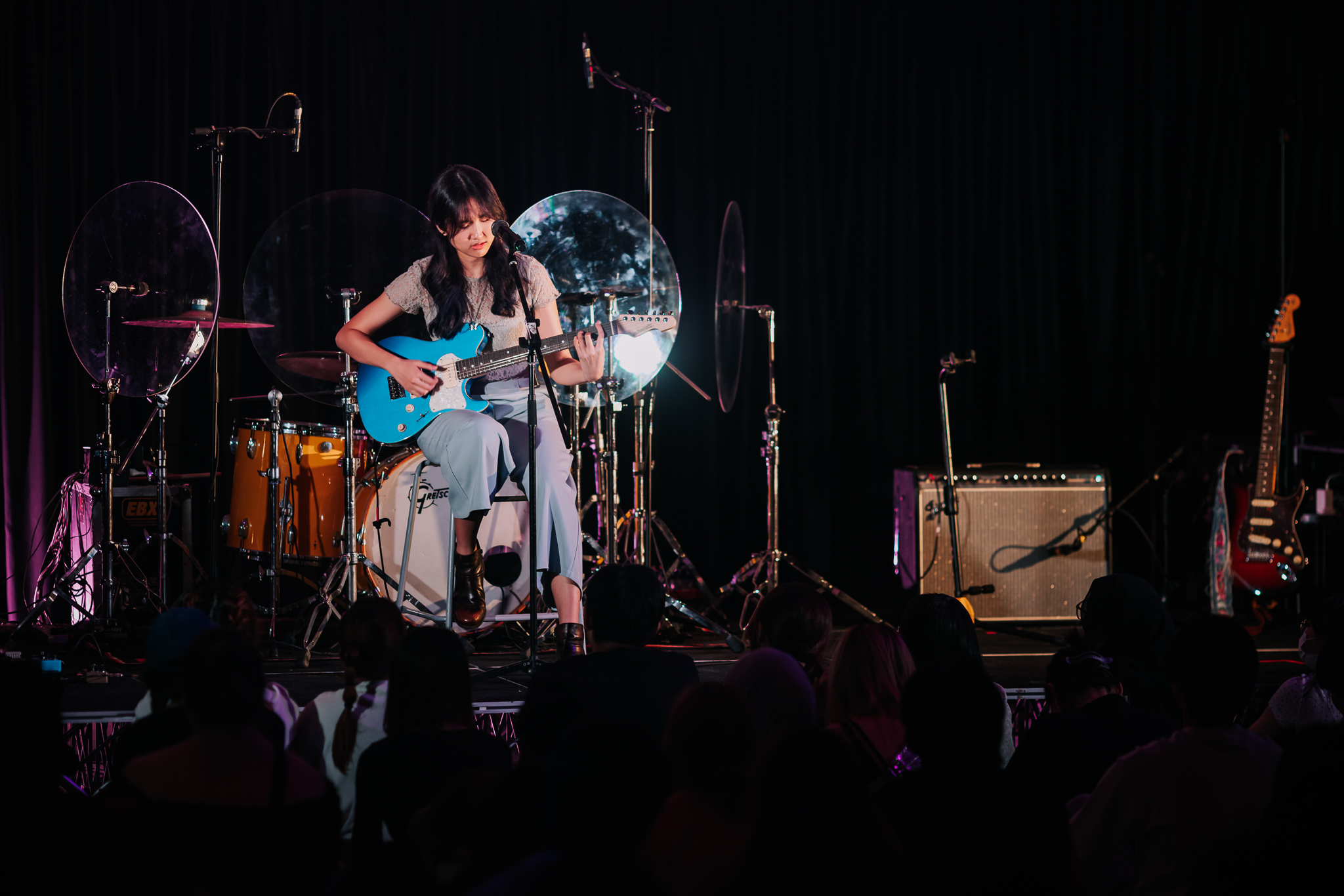 Alicia DC released an EP earlier this year titled 'LOVERGIRL'.  Photo taken from  @jaredrezel.eth on Instagram.
As Hojean graced the stage, his signature style (he is often seen sporting hoodies) was instantly recognisable. His stage presence exuded an effortless sense of authenticity with each step and gesture.
"When I go outside or go on stage, this hoodie makes me feel like I'm protected in a way," Hojean told From the Intercom.
He started off by performing 'You Ain't Gotta', the fourth track of his first extended play (EP), Swing, which was released in Dec 2022. The seven-track EP explores R&B and jazz influences and draws heavy inspiration from Hojean's birthplace, New York City, capturing the essence of his experiences there.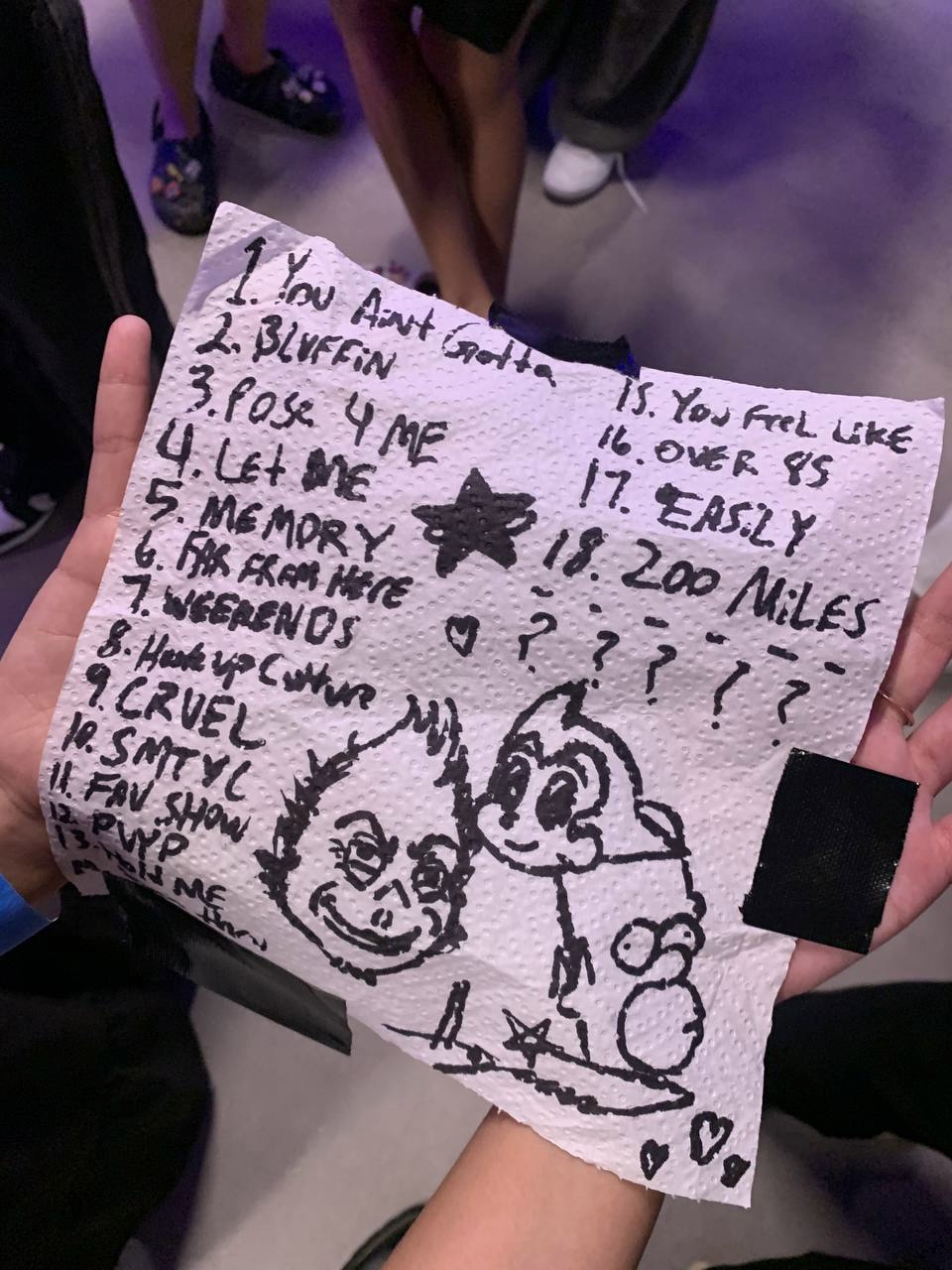 The setlist consisted of 18 tracks, some of which are unreleased songs. Photo taken from @liyanawhh on Instagram.
As the concert unfolded, the subtleties of Hojean's inspirations became apparent, enhancing the overall experience. The fusion of colours, cinematic influences, nostalgic beats, and his hoodie-clad persona contributed to the authenticity of his artistry.
Hojean's musical roots lie in the timeless allure of 90s R&B. There is a strong influence of the soulful beats that he fondly remembers hearing when out for drives with his dad as a child. The 'Over 85' singer effortlessly blends nostalgia with a contemporary flair, creating a sonic tapestry that resonates with his fans.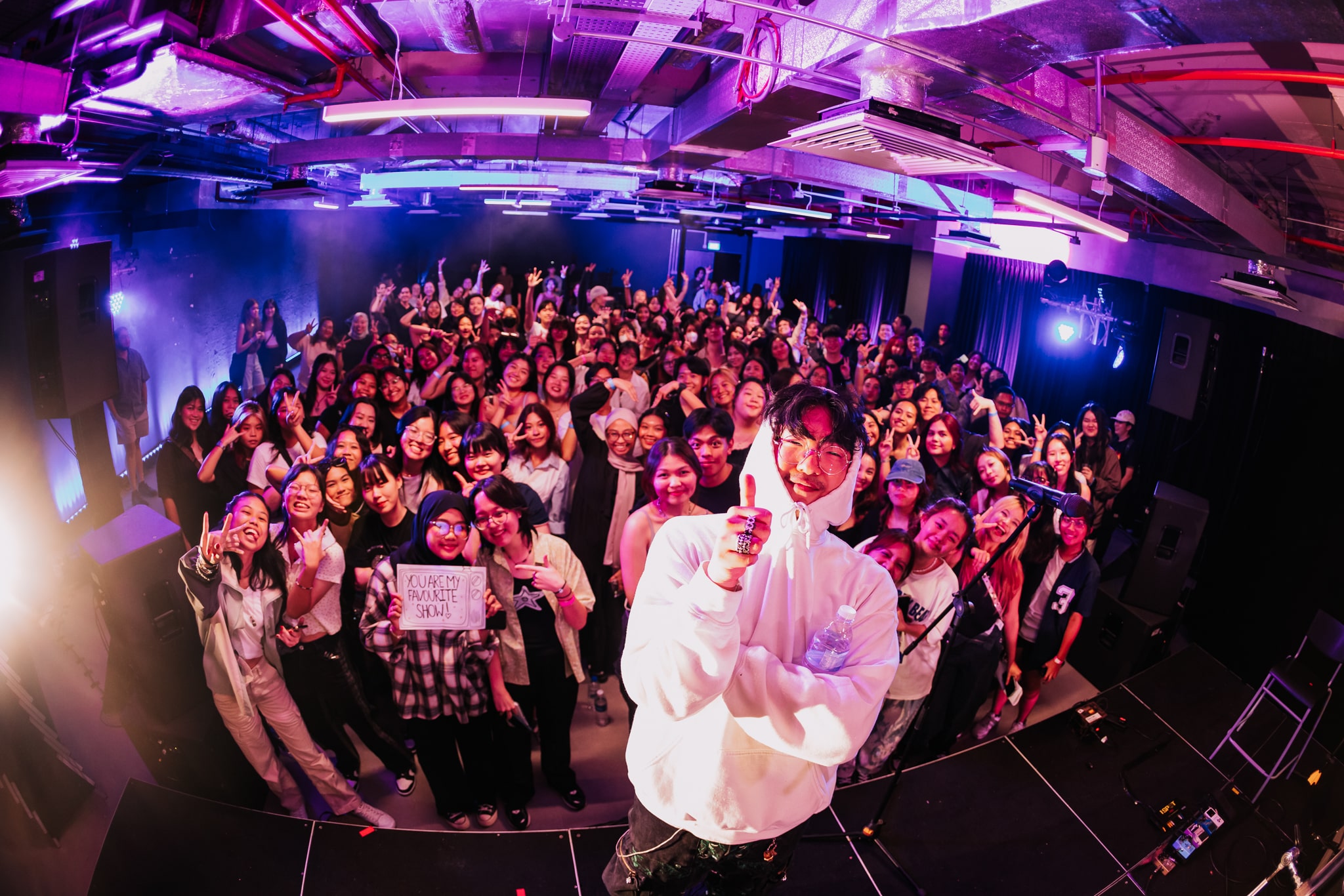 Fans got to experience an intimate show with Hojean in the cozy venue. Photo taken from @jaredrezel.eth on Instagram.
 "I'm more of a movie person. So if I'm getting inspiration for lyrics or how a beat's going to sound… I often watch movies and feel the experience from that," said Hojean in his documentary.
As a huge film buff, Hojean draws inspiration from the world of cinema, with a special affinity for Marvel movies. Through the lens of these iconic movies, he discovers emotions and storylines that fuel his creative expression. Interestingly, the movie 'Men in Black' served as an inspiration for Hojean's 2020 single 'Pick Up Your Phone', which garnered 20,000 streams within two days!
Hojean holding up a sign from one of the fans. There were many interactions between him and his fans throughout the entire show. Photo taken from @jaredrezel.eth on Instagram
The energy in the venue was notable as fans swayed and sang along to Hojean's music, adding an extra layer of warmth and wholesomeness to the experience. Some admirers even took the opportunity to express their love through heartfelt letters and thoughtful gifts. 
Hojean also connects with his fans through Discord, an American VoIP and instant messaging social platform. This idea, originating from fans, gained support from his manager as well. The rising star shares an undeniable bond with his fans, regarding them like cherished friends.
"Every time I get a new DM, I try to answer as much as possible. I feel as if I've gotten lucky so many times, and if it wasn't for my fans… I mean, where would anyone be without a supportive group of people?" Hojean told The Kollection.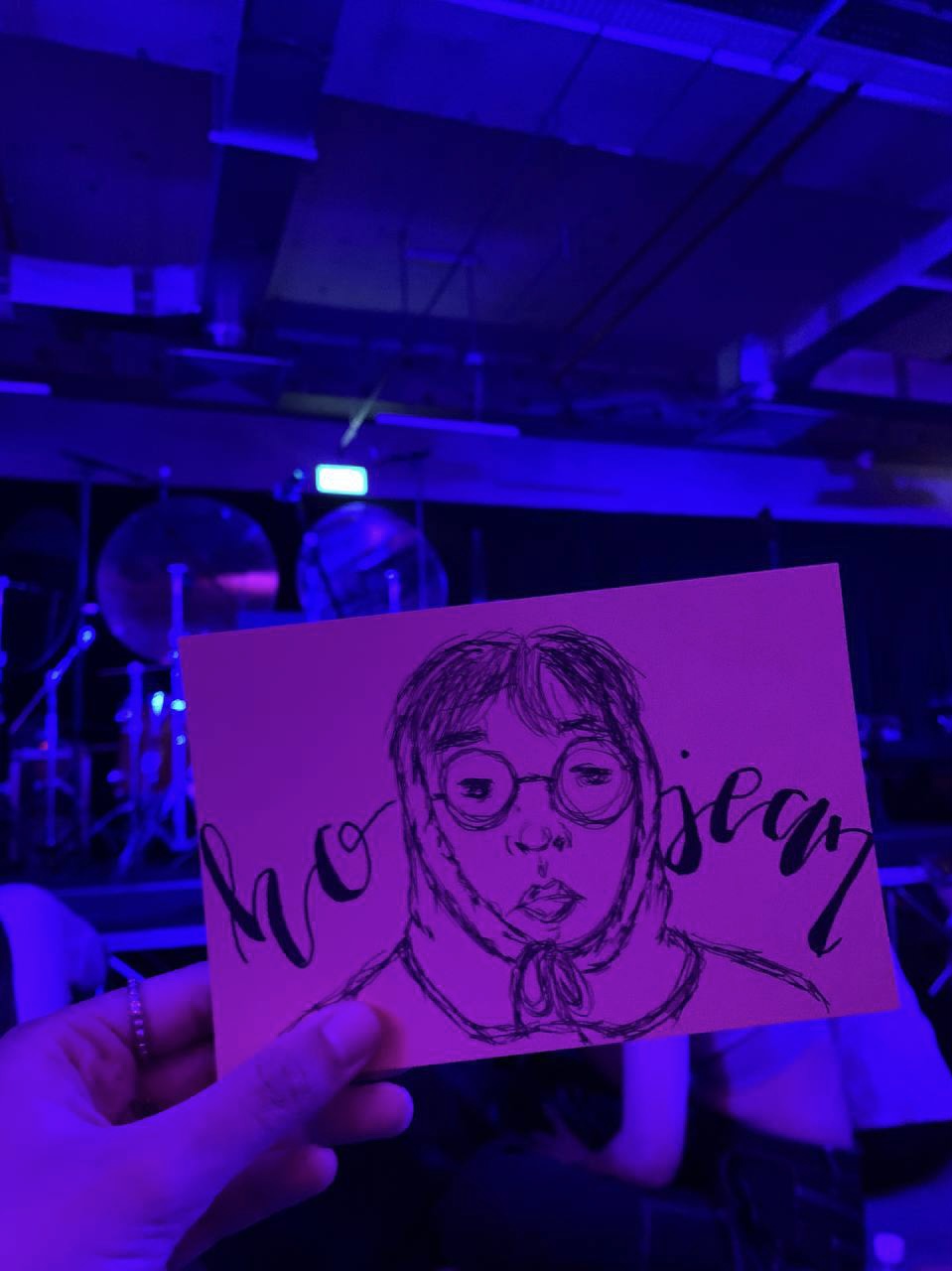 A fan drew Hojean on a card while waiting for the show to start. Photo taken from @nurulxizzati on Instagram.
After the show, Hojean had a free meet-and-greet session with fans where he interacted with all who came to hear him sing. This intimate gathering allowed fans to express their admiration and connect with him, leaving a lasting impression.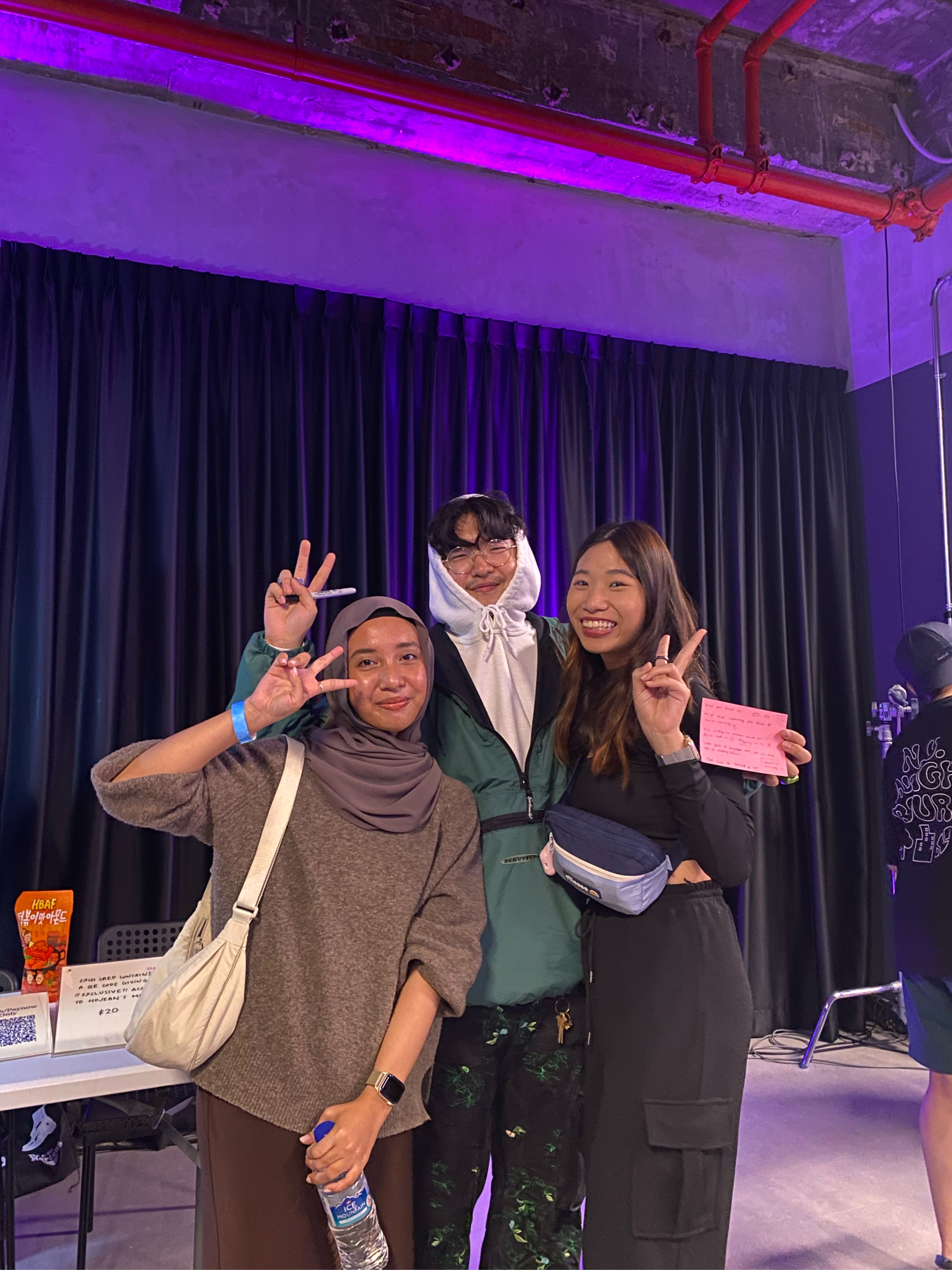 We met Hojean and enjoyed his genuine and down-to-earth personality. Photo by Fatin Humaira
In his documentary, Hojean expressed his aspirations to expand his artistic horizons, aiming to be a "triple threat situation" by exploring acting, writing, directing as well as making music. 
Stick around to witness Hojean's artistic journey and what Destiny (as his newly released single) awaits the rising star.
Check out our Hojean concert experience below!