Unveiling Singapore's lesser-known Stories: A Journey of Belonging
Uncovering the hidden gems and stories of Singapore enhances our comprehension and admiration of our cultural heritage. NEO KAI TING finds out how the Singapore Heritage Festival educates youths and fosters a stronger sense of belonging to Singapore.
BY
Neo Kai Ting
Editorial Admin Manager
Hype Issue #57
Published on
June 7, 2023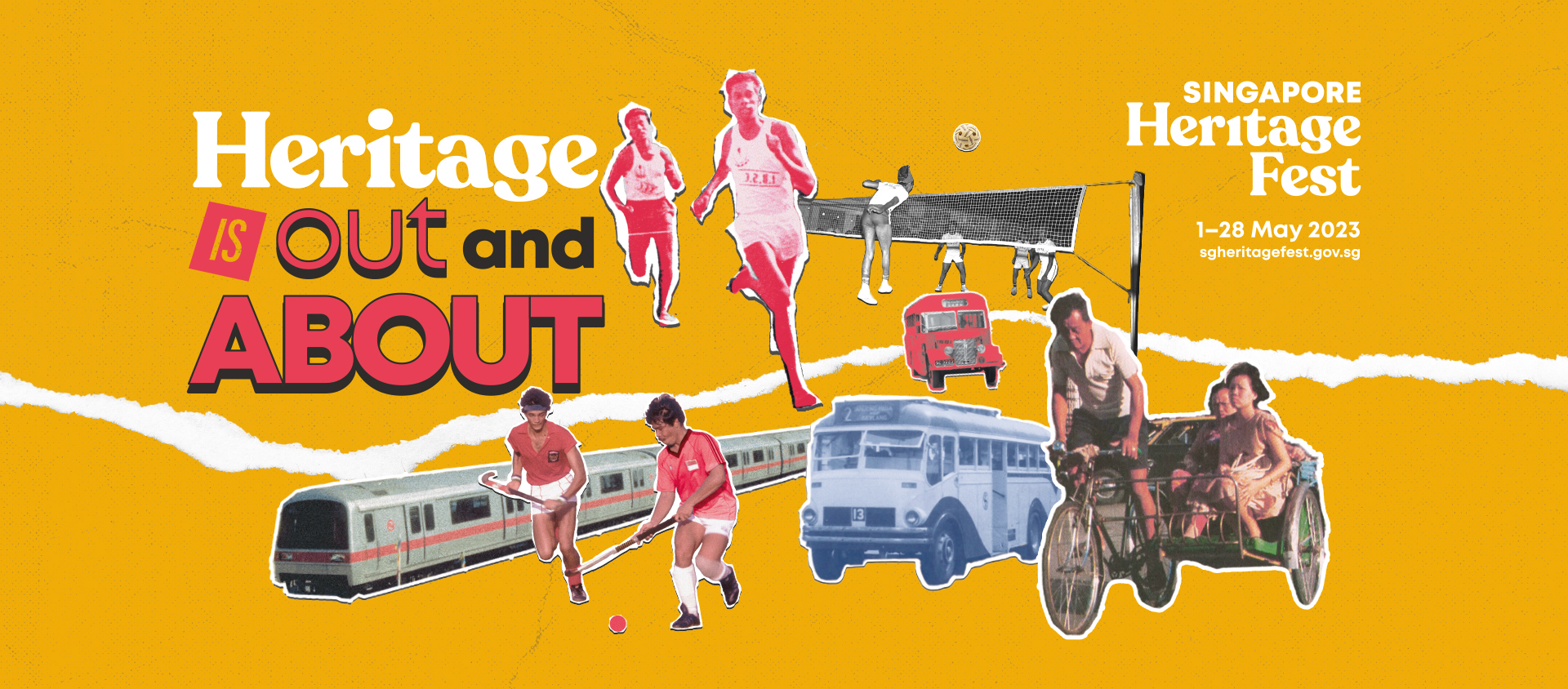 On May 28, 2023, the Singapore HeritageFest (SHF) 2023 came to an end with a spectacular tribute to Singapore's rich sporting heritage and its public transportation history as part of this year's theme. Photo Courtesy of National Heritage Board (NHB).
The Singapore Heritage Festival (SHF) 2023 20th edition celebrates fostering a greater sense of belonging to Singapore by bringing unpopular narratives to the community through cultural heritage experiences.
With over 80 programmes across our little red dot, visitors who went to the festival had the opportunity to explore various immersive and insightful programmes, while gaining knowledge about Singapore's achievements in sports and its public transport system over the years.  
Mr Teo Wei Feng, 21, a national serviceman said, "This year's theme [Sports and Public Transportation] is a lot more special to me because I love playing sports, so I am more interested to learn how sports have evolved over the years in Singapore."
One of the key programmes was the Homeground exhibition, at the National Museum. It offered visitors the opportunity to rediscover 10 popular Heritage Trails curated by the National Heritage Board (NHB). Through engaging activities like quizzes, storytelling sessions, and various drop-in activities, visitors could uncover little-known facts about the city.
Ms Leung Wing, who prefers to be known as Ms Kris, 30, was one of the visitors at the Homeground exhibition. She said that Homeground has many meaningful displays that educate people about the less well-known history of Singapore.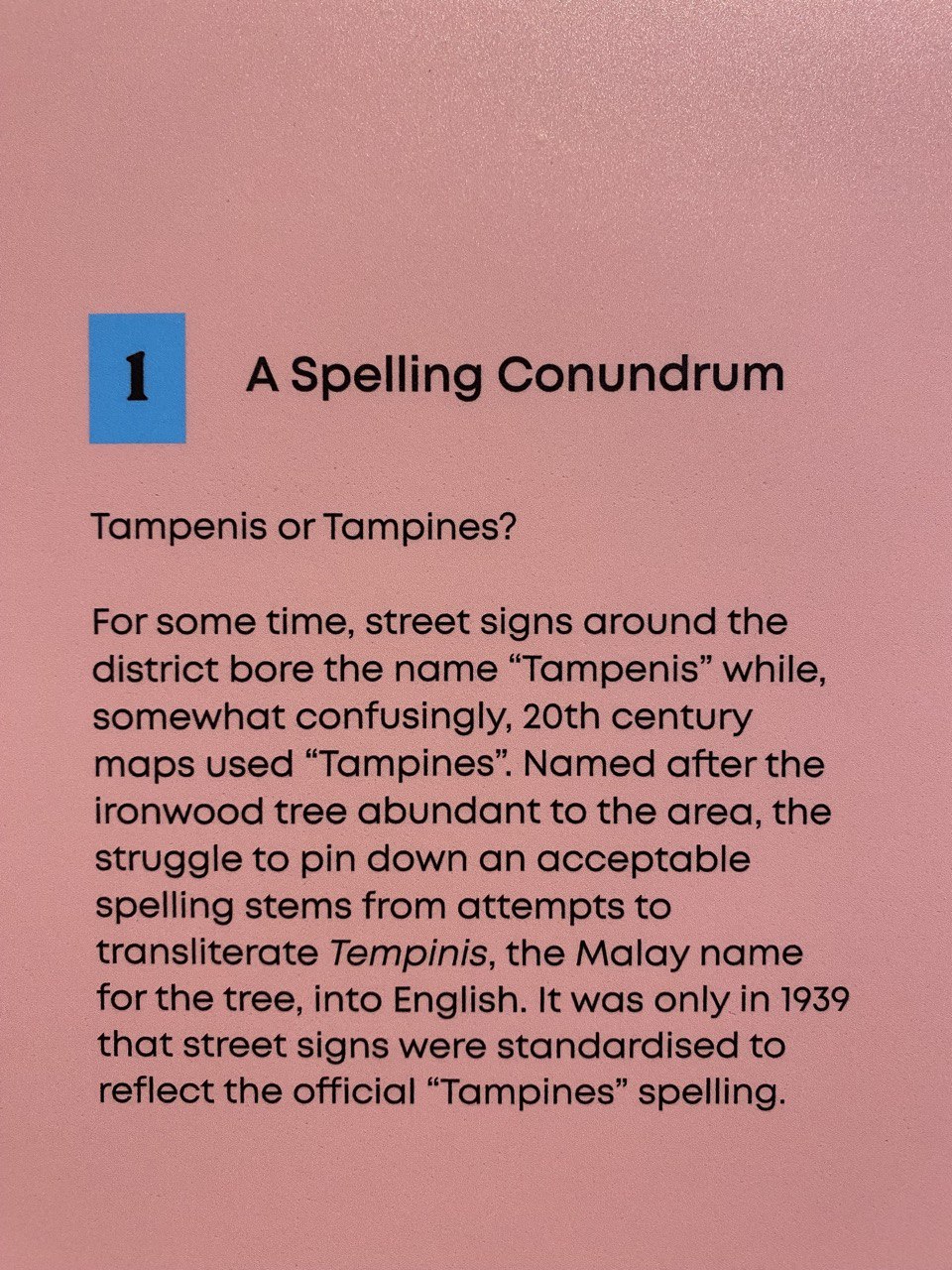 Fun facts are displayed at the Homeground exhibition located at the National Museum of Singapore. Photo by Neo Kai Ting.
According to NHB, more Singaporeans are showing an understanding of the significance of Singapore's heritage. The National Heritage Board's latest Heritage Awareness Survey in 2022 revealed that 92 per cent of Singaporeans recognise the importance of understanding our history and heritage.
Through NHB's interactions with youths, they have also found that young Singaporeans do appreciate Singapore's heritage, and also have their "own unique perspectives and input".
"I feel it [has] increased my sense of belonging to Singapore," said Ms Kris.
"It helped me bond with my family through the activities and increased my sense of belonging towards Singapore because I got to understand the country I live in and appreciate the comfort we have now thanks to the past generations," said Mr Teo.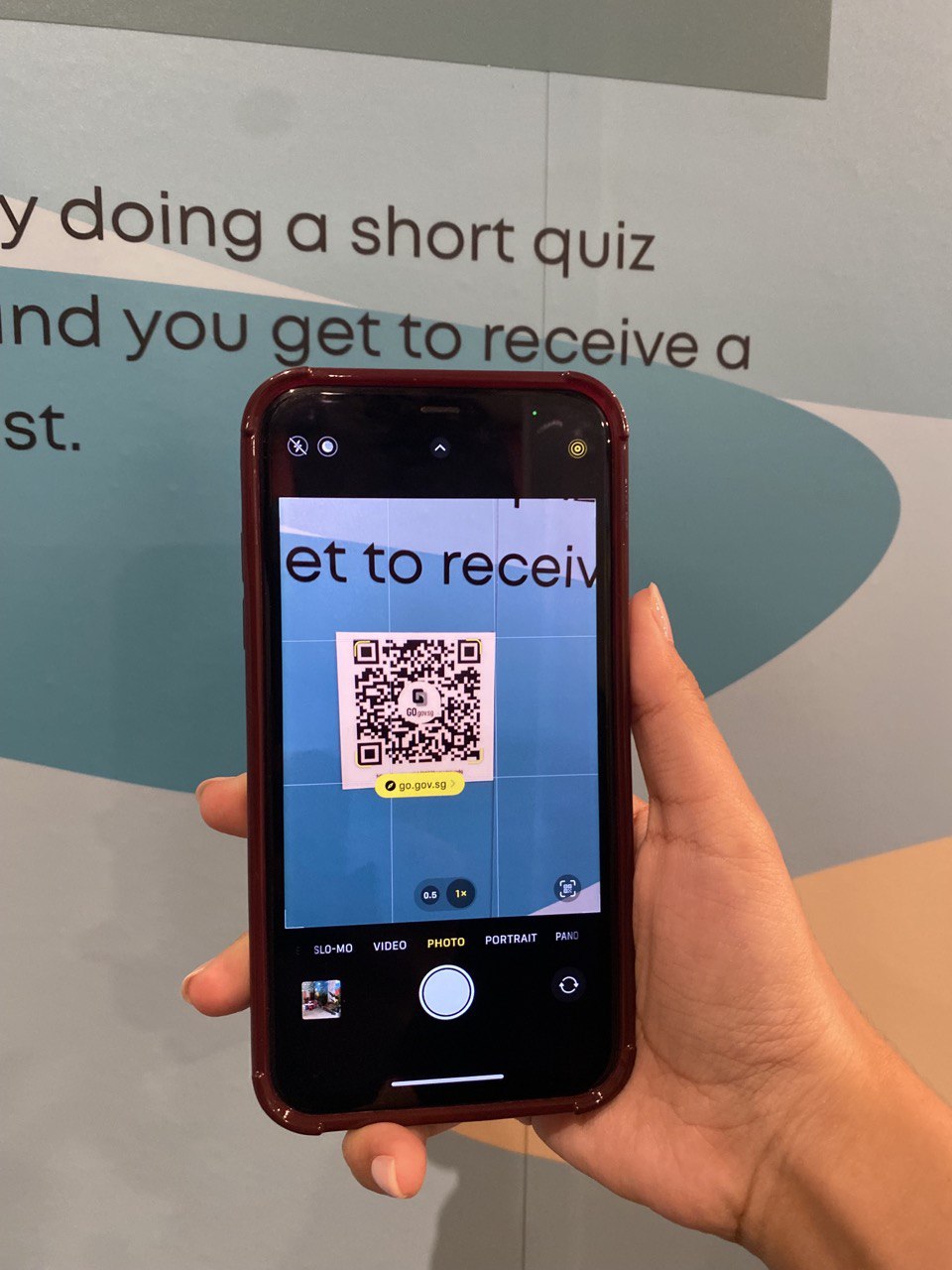 The Homeground exhibition interacted with visitors through online quizzes where visitors could answer questions and learn more about Singapore's history. Photo by Neo Kai Ting.
The NHB aims to continue nurturing a sense of belonging in youths through a diverse range of programmes that foster stronger connections and shared memories among Singaporeans.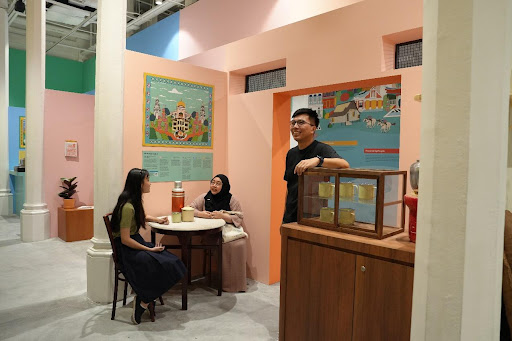 NHB hopes that such common experiences help to build a deeper bond and sense of belonging among Singaporeans. Photo Courtesy of National Heritage Board (NHB).
NHB added that since youths are the next generation of leaders who will safeguard and promote our Singapore heritage, it is vital for them to engage in such heritage experiences.
However, one of the key challenges NHB faces is keeping Singaporeans "truly engaged and interested" in Singapore's history and heritage.
To attract more youths to attend SHF, Mr Teo suggests adding upbeat background music to enliven the exhibitions.
He added, "There can also be more interactive games and not just quizzes".
Similarly, Ms Kris expressed the possibility of developing three-dimensional (3D) interactive games catered to children, providing educational opportunities from an early stage.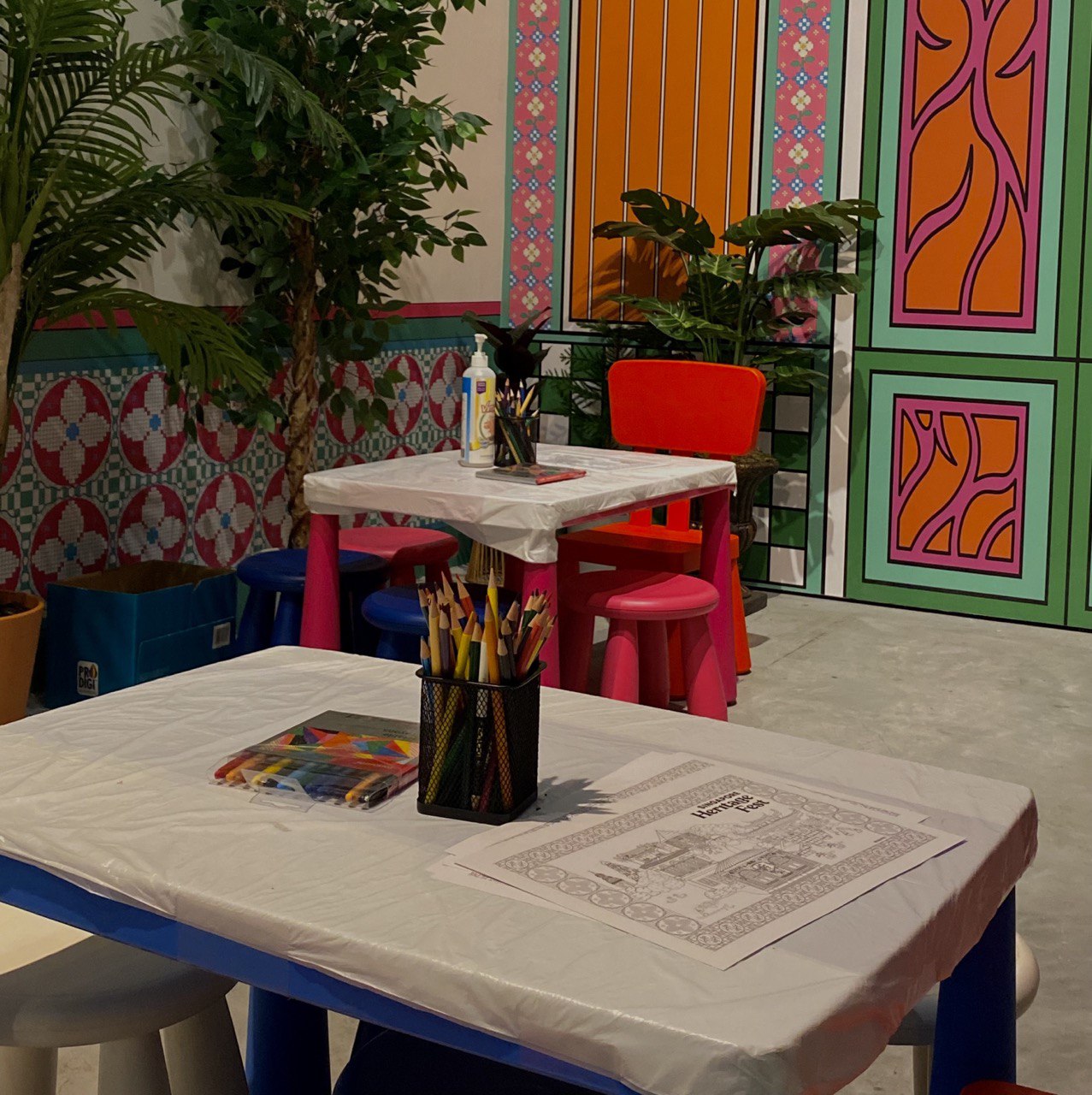 Colouring activity for children to express their creativity at the Homeground exhibition. Photo by Neo Kai Ting.
With anticipation for the next edition of SHF, this celebration of Singapore's rich history will continue to captivate and inspire Singaporeans for future generations.
"We believe that heritage belongs to everyone. As SHF continues in the years to come, we hope that more Singaporeans will step up and play a more active role in taking ownership of our shared heritage by co-creating programmes with us for future SHFs," said NHB.