Singaporeans will never be able to dress well
The title of the article might've made you roll your eyes in opposition or concur in acceptance. But ASHLEY WONG posits that it's simple: If fashion is meant to be a reflection of what you want to express, Singapore doesn't often allow that to happen stylishly and freely.
BY
Ashley Wong
Deputy Editor
Hype Issue #56
Published on
April 25, 2023
A few months ago, I incredulously became the owner of an olive Beyond the Vines Dumpling Bag.
It was purchased from a friend who already owns a grand total of seven of the Singaporean design outpost's emblematic bag silhouette. Perhaps sensing my bemusement at a very "off-brand" carryall selection on my part, she quickly assured me:  "This is such a you colour! And it's been sold out for one year, so you should honestly thank me."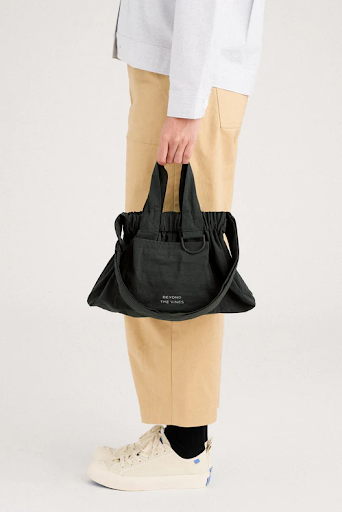 The olive Beyond the Vines' Dumpling Bag, the author's new choice of everyday carry.  Photo from Beyond the Vines.
She was partially right. The Beyond the Vines Dumpling Bag is an off-brand choice for me, as someone who dresses down often and is rarely seen in a dress, while the bag is often paired with a midi one on its owner's way to lunch in the Central Business District. 
Other heartening statements followed, almost as to justify the existence of the bag to a sceptic like me: There's a new magnetic clasp, the ruche has improved, and this is the bag's third design iteration. 
My friend, alongside many other young people, seemed to be fully aware of the derision that awaits the proverbial Dumpling Bag and other Singapore street stalwarts like the Gentlewoman tote bag or the Officer Cadet School (OCS) singlet. These wildly popular selections of the Singaporean wardrobe often draw flak online for being shining examples of Singaporean fashion "emptiness"; scoffed-at symbols of the phenomenon in our little red dot where denizens apparently lack the ability to develop a unique sense of style, or rather, a simply stylish one, often relying on trends and blindly buying whatever's been hyped up on social media. 
There are multiple reasons for this phenomenon, and also multiple layers to unwrap. But the scorching Singapore sun that reaches highs of 39 degrees Celsius ensures that there are certainly no physical layers to unwrap, leaving one with the inability to have variation in what to wear on the day-to-day: It'll always be a toss-up between the singlet and shorts or the shirt and shorts, both options paired with flip-flops. 
Being overpowered by our demanding climate means that the Singaporean uniform to the mall, market, and even to casual restaurants will always be the unsightly aforementioned combinations. But who can blame us? With over 5.6 million people in Singapore from all walks of life, and especially in a city defined and built on the back of metrics like the competitiveness of our workforces and  quality of our schools, it might indeed be a tall order to take time out of our day to plan an outfit that turns heads.
Despite this, it is evident that the national ethic of Singapore has bled into the design philosophy and fashion ecosystems we have developed in our city. Beyond the Vines is our local answer to a brand like Noah, the New York City-based menswear brand that has taken streetwear devotees by storm. Both shops are almost identical in ethos and even aesthetic style: They have a deep history intertwined with community and design, celebrate their respective city's roots, and have a strong focus on increasing accessibility to high design at a reasonable price. Both shops are even run by husband-and-wife duos.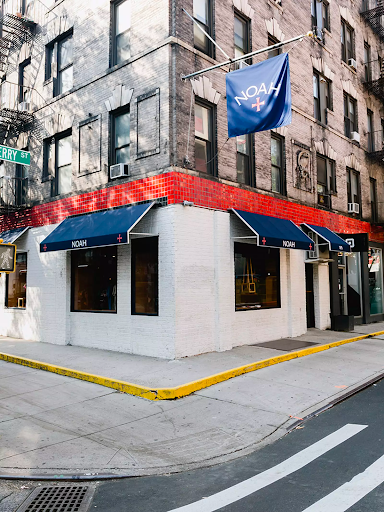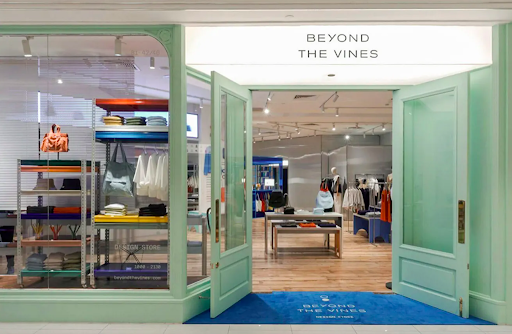 Are there similarities between New York City's Noah (above) and Singapore's Beyond the Vines (below)? The author thinks so, with their sharp attention to design ethics and sourcing, and the way they fit into their respective cities' fashion ecosystems. Photos taken from Highsnobiety (above) and Beyond the Vines (below).
The garments indeed reflect the brands' respective cities: Beyond the Vines' apparel, while thoughtfully designed and reflective of the shifting goalposts within Singaporean fashion design, usually performs as officewear that's happy to be slightly colouring outside the lines. Noah's boating-inspired style is often seen on creative types and at art gallery showings in Chelsea. 
But despite taking on a very similar visual language, they mean very different things across the world: In New York, it signals an homage to a creative renaissance. In Singapore, it means going back to work.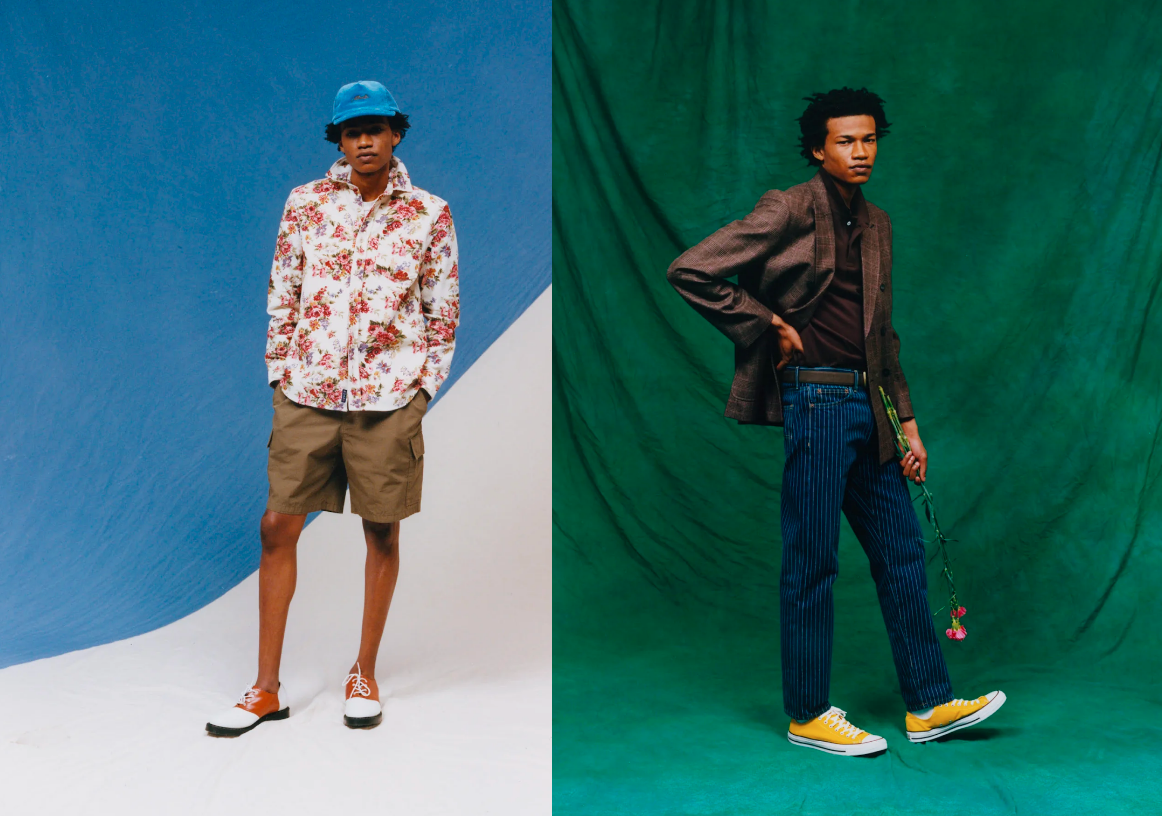 Noah's lookbook for Spring/Summer 2022. Photos taken from Noah.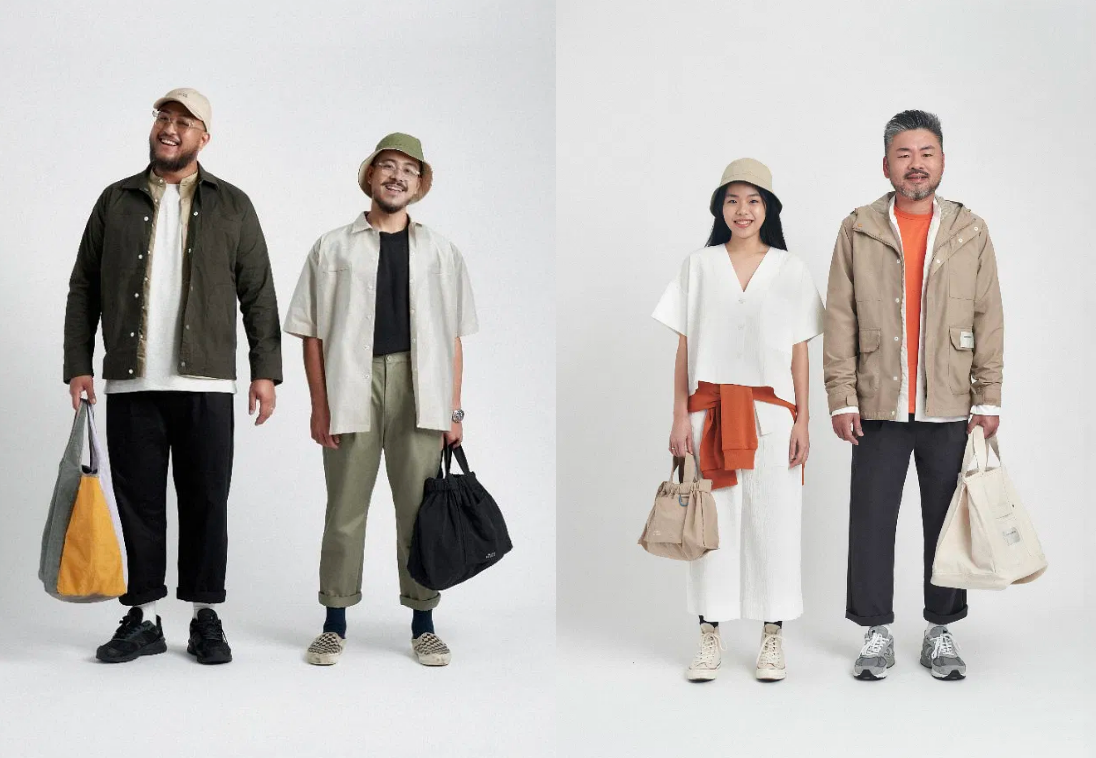 The way that Singapore is built has led to the downfall of our dressing — built on generating profits first and putting commerce before the advancement of other more creative ecosystems, we've been forced to repurpose our what-would-have-been-fashionable minds to more productive endeavours. This means that even the most fashionable of our sort will be wearing their outfits… to work. 
While Singaporeans might be able to dress well, we may never be able to capture the essence of why good fashion exists — the worth of good fashion here is so distinctly tied to money-making, which is generally associated with a clean-cut aesthetic and being employed. Think about the last time you saw someone well-dressed in Singapore. Were you in the city centre?
It's simple. If fashion is meant to be a reflection of things you wish to express creatively, the way that our country operates rarely allows any possibility of that happening. While one might argue that the fashionable neighbourhoods of the world like Shoreditch, NoLita, or Fitzroy simply rule fashion scenes due to an inordinate fact that they simply "are", the truth is, we've never given Singapore a chance to try, and to find a more creative way of life beyond the national ethos of "Honestly, I just want to make money". 
But at the end of the day, I own a Dumpling Bag. I dress down until I'm going somewhere special. I am tired but also comfortable as I get sucked into the zeitgeist that is the economical Singaporean fashion, geared towards maximum functionality and utility. 
There might be no way out; but at least I'm in a T-shirt and shorts, to stay relaxed above it all.