JESSIA Wants You To Know It's Okay To Not Be Okay
GWENNETH TEO chats with Canadian singer-songwriter JESSIA, known for her empowering hits "I'm not Pretty" and "Nobody Likes You", about her experiences opening for OneRepublic on their Asia tour and writing her latest single "Serotonin"
BY
Gwenneth Teo
Editorial Admin 
Hype Issue #56
Published on
March 27, 2023
JESSIA's 2023 has been nothing short of an exhilarating ride. The Canadian singer-songwriter kicked off the year by touring with OneRepublic, supporting them as the opening act for the Asia leg of their world tour. It was no easy feat: she would be responsible for revving up thousands of concertgoers.
Yet every night, JESSIA confidently stepped on stage and did her job with an exuberant smile on her face. Her set at the band's Singapore stop was no different. 
JESSIA sprung onto the stage, greeting the audience at the Star Theatre. For the next 30 minutes, she powered through her setlist, consisting of songs such as "One of the Guys", "Conviction", and "Nobody Hates You". Oozing with confidence, she interacted with the audience, from the front-row to those in the mezzanine. I watched as she approached a pair of teen girls near the stage who were eagerly waving at her. She returned the gesture — much to the delight of the girls who gleefully exchanged a hi-five afterwards. Though a small gesture, it perfectly encapsulates JESSIA's refreshing charm.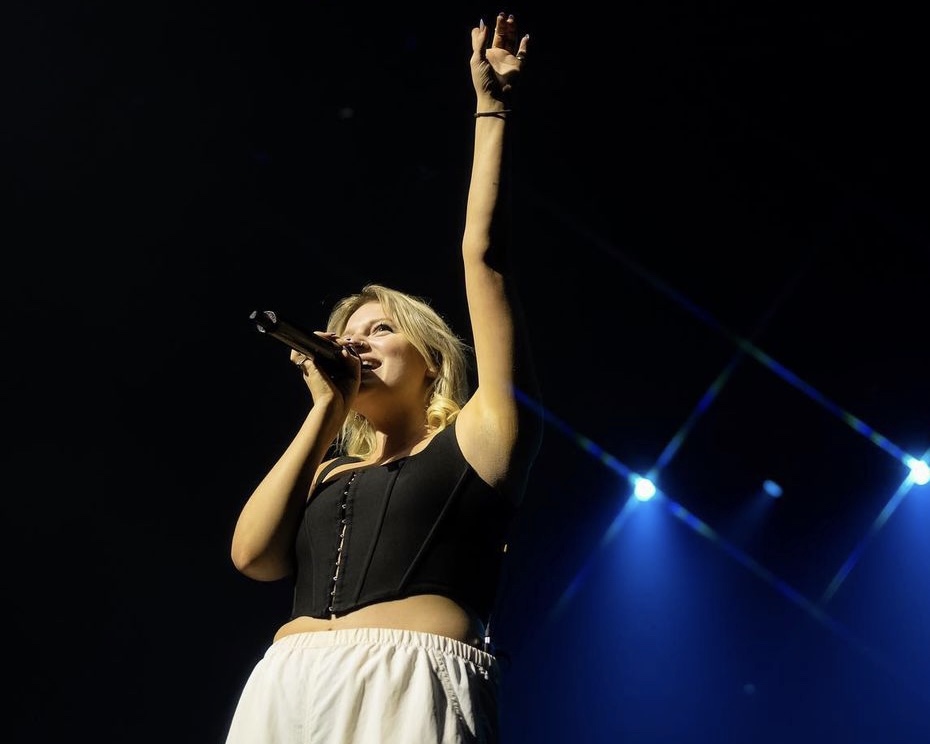 JESSIA performing at the Star Theatre. She is the opening act for the Asia leg of OneRepublic's tour. Photo taken from @jessiamusic on Instagram.
As her set went on, the cheers and applause grew louder. In the second half of her setlist, JESSIA took a moment to explain the backstory of her songs, garnering a variety of reactions from the audience, from sympathy to agreement.
By the last song, the audience was fully energised; a far cry from when she first started and irrefutable evidence of a job well done. 
JESSIA first shot to fame in 2021 when her debut single "I'm not Pretty"" gained traction on TikTok. The song's straightforward lyrics reflecting the singer's thoughts on her body image resonated with listeners. It caught the attention of Bebe Rexha, who later collaborated with her to release a remixed version of the song. As of today, the song has over 317 million streams.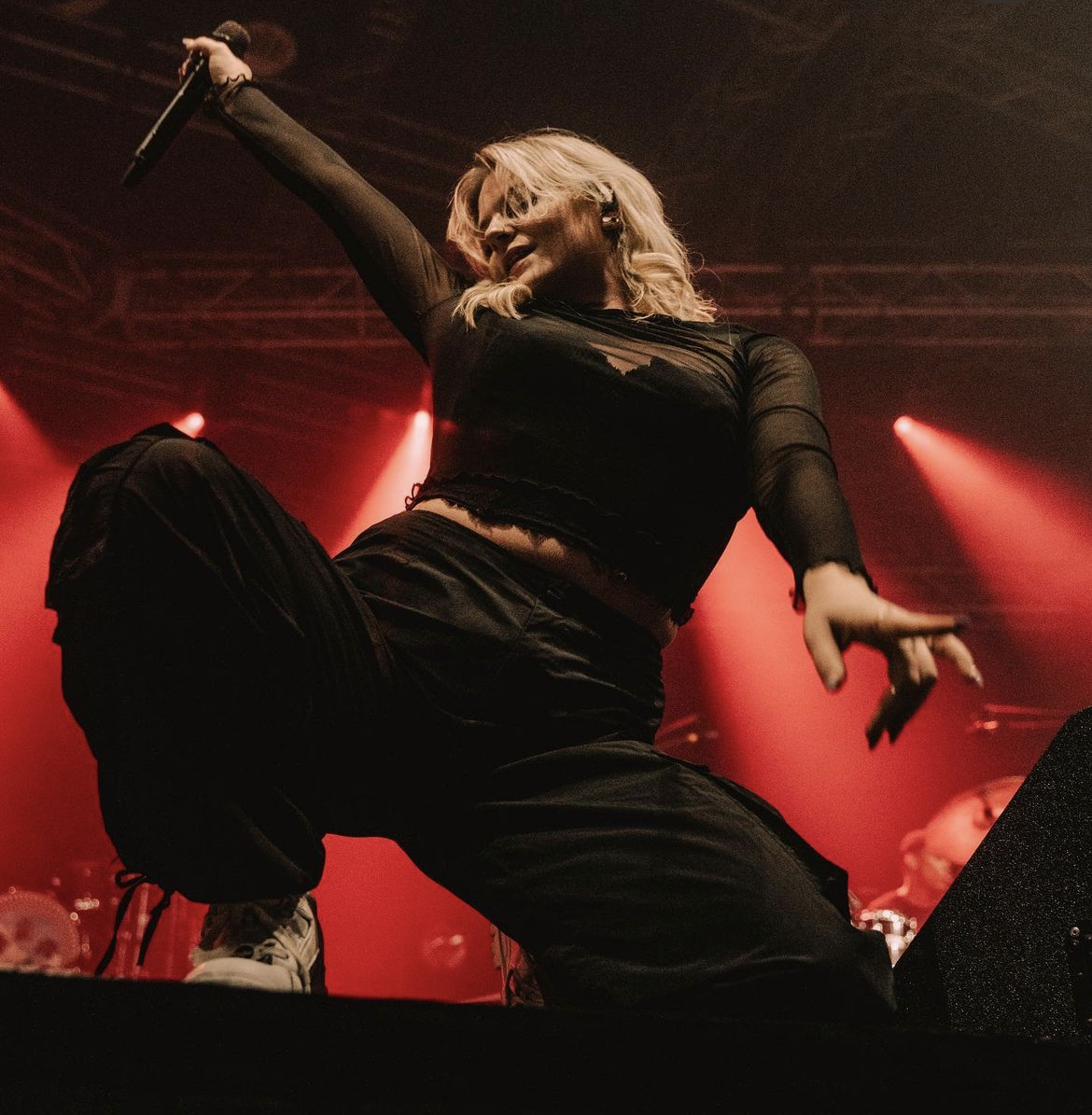 Despite being a relatively new face as a performer, JESSIA has already performed in countless music festivals and won Breakthrough Artist of the Year in the 2022 Juno Awards, with just two years and counting in the industry. Photo taken from @jessiamusic on Instagram.
JESSIA's latest single, "Serotonin" comes hot on the heels of OneRepublic's whirlwind Asia tour, which covered eight countries in two weeks. Written in just 15 minutes, the song was a product of JESSIA's pent up frustration with trying to stay true to herself while dealing with "the pressure to write 'happy dance bops' when nothing was feeling right or authentic".
Starting out with a symphonic melody, the chorus dramatically escalates into an adrenaline-pumping chorus backed by electronic beats. This, according to JESSIA, was intentional: "I wanted to depict a breakdown or anxiety attack where you're first closed off and you don't want to talk about it, to that breaking point where you're just like, I need to let wild and run and scream and do whatever it takes to feel something."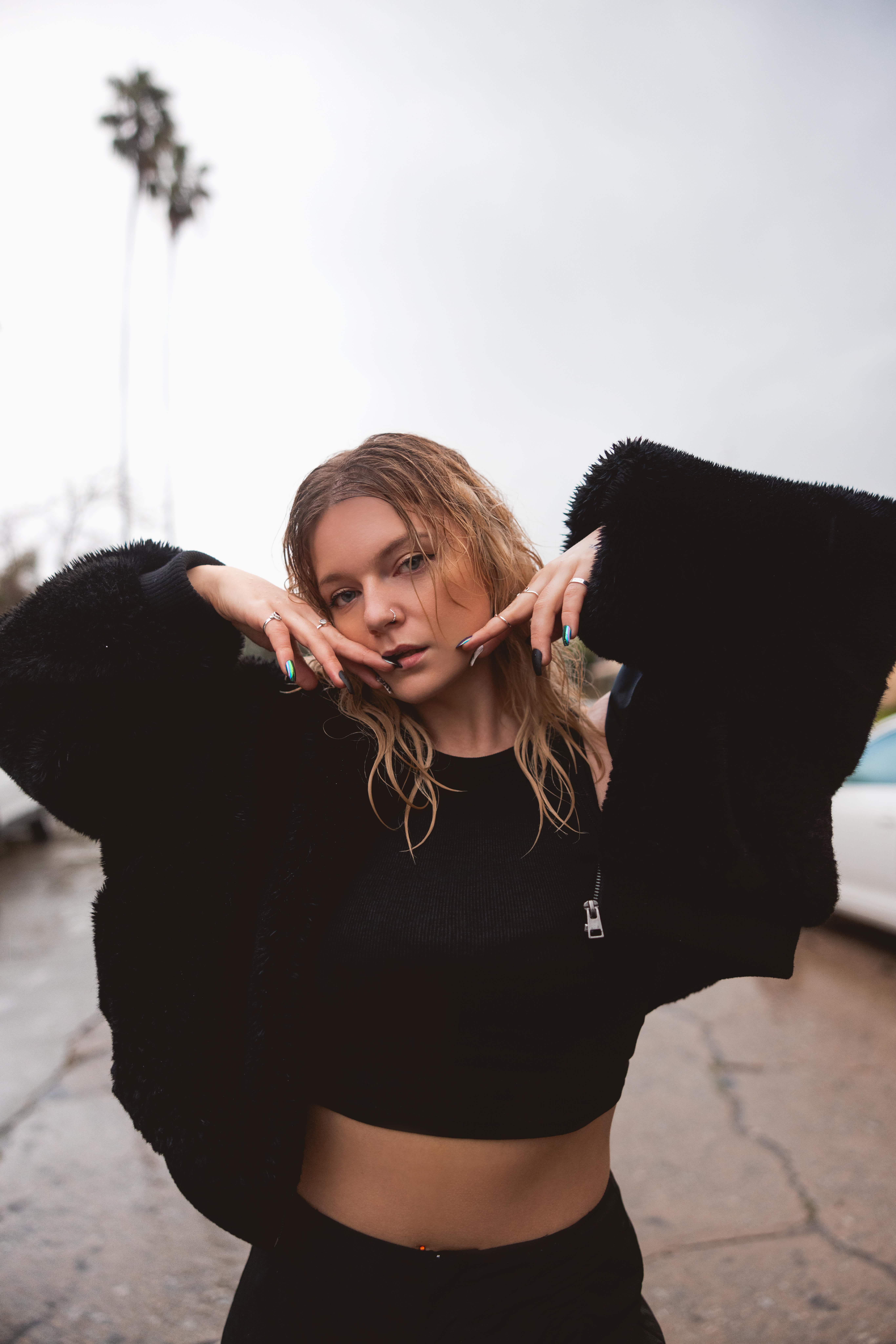 With "Serotonin", JESSIA wanted to capture the highs and lows of human emotion and give listeners a serotonin kick. Photo courtesy of Brittany Berggren.
JESSIA strives to be a raw and authentic artist. So, it naturally follows that straightforward and honest lyrics are a prominent feature of her songs.
"I find that pop music sugarcoats mental health and anxiety and all of the emotions that we feel as humans. I want to dig into it and talk about the weird things so that when people leave my shows, they feel seen." JESSIA explains.
Live shows are precious opportunities for JESSIA to not only spread her empowering messages, but also provide personal validation to the feelings that inspired her songs in the first place: "I write my songs mostly as therapy for myself and get things off my chest. It's validating to see people singing them back to me and knowing they've also felt that way."
JESSIA has seen the impact her songs have had on fans. She recounts instances where fans have told her that "I'm not Pretty", a song about body positivity and acceptance, had encouraged them to feel more confident in their skin. 
JESSIA's musical prowess is clear – her tracks range from upbeat head bangers to slow ballads that make listeners sway dreamily. Whatever musical venture JESSIA embarks on next, her intention is clear:
"I just want to make people feel good about themselves. That's the bottom line."
HYPE would like to extend special thanks to Secret Signals.