Generation Coffee: Revitalising Hawker Culture, One Sip at a Time
EUGENE CHUA dives into the future of hawker culture through the eyes of young entrepreneur Zender Wong, co-owner of Generation Coffee.
BY
Eugene Chua
Publicity Manager
Hype Issue #56
Published on
March 16, 2023
It's hard to imagine Singapore without its iconic hawker culture. But as hawkers hang up their aprons and attempt to pass the torch to the younger generation, the future of our beloved institution is uncertain. With young hawkers in short supply, the hawker scene is at a crossroads, leaving those who grew up indulging in hawker food wondering if the tradition will soon become a relic of the past.
According to the National Environment Agency (NEA), the median age of hawkers, as of 2020, is 60 years old. With young people increasingly looking to enter the workforce as professionals, and a general sense of disinterest to spend long hours in a fast-paced kitchen, few are around  to take over the stalls of older hawkers. This means that many of our beloved hawkers may soon have to close shop for good.
But not all hope is lost: There are still young entrepreneurs who are taking on the mantle of preserving hawker culture. Zender Wong, 32, and Kenneth Lim, 33, are two such individuals. They are the co-owners of Generation Coffee, a hawker stall at Tekka Hawker Centre that serves up specialty coffee alongside traditional kopi (coffee) at an affordable price. With their unique approach to traditional hawker fare, they are a shining example of how the hawker culture can evolve and thrive in the modern age.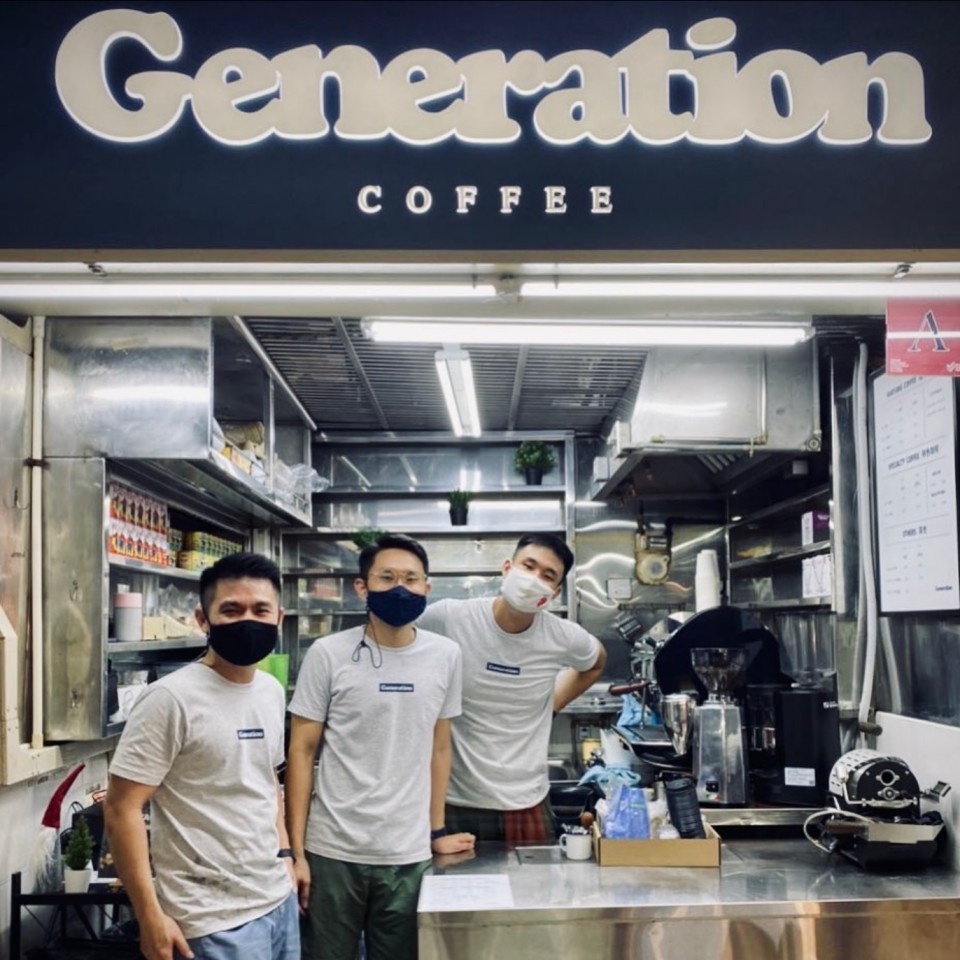 Zender Wong (centre) and Kenneth Lim (right) on the day of Generation Coffee's grand opening, back in 2020. Photo taken from @generationcoffeesg.
Having both been airforce engineers prior, neither of them had any intention of joining the hawker trade and they had initially wanted to start their own coffee business. However, after a previous venture into the coffee industry did not go as planned, it was back to the drawing board for Zender and Kenneth. They knew that they would have to think outside the box if they wanted to succeed in the Food and Beverage (F&B) sphere. 
Soon after, they had a eureka moment. They noticed that there was a divide between traditional and specialty coffee drinkers. Instead of shying away from the challenge, they decided to tackle it head-on. That was how Generation Coffee was born.
Zender shares the inspiration for the stall's name, saying: "Typically, the older generation drink kopi while the youngsters enjoy specialty coffee." He adds that they hoped to bridge the gap between different generations through coffee.
They started looking for a location and realised that a hawker centre was a good place to start. "It's where people of all ages go to enjoy their food," Zender explains. As far as he knew, Generation Coffee was the first hawker stall to serve up both specialty and traditional coffee. It turned out to be a resounding success, with people of all ages queueing up from as early as 7am to get their caffeine fix.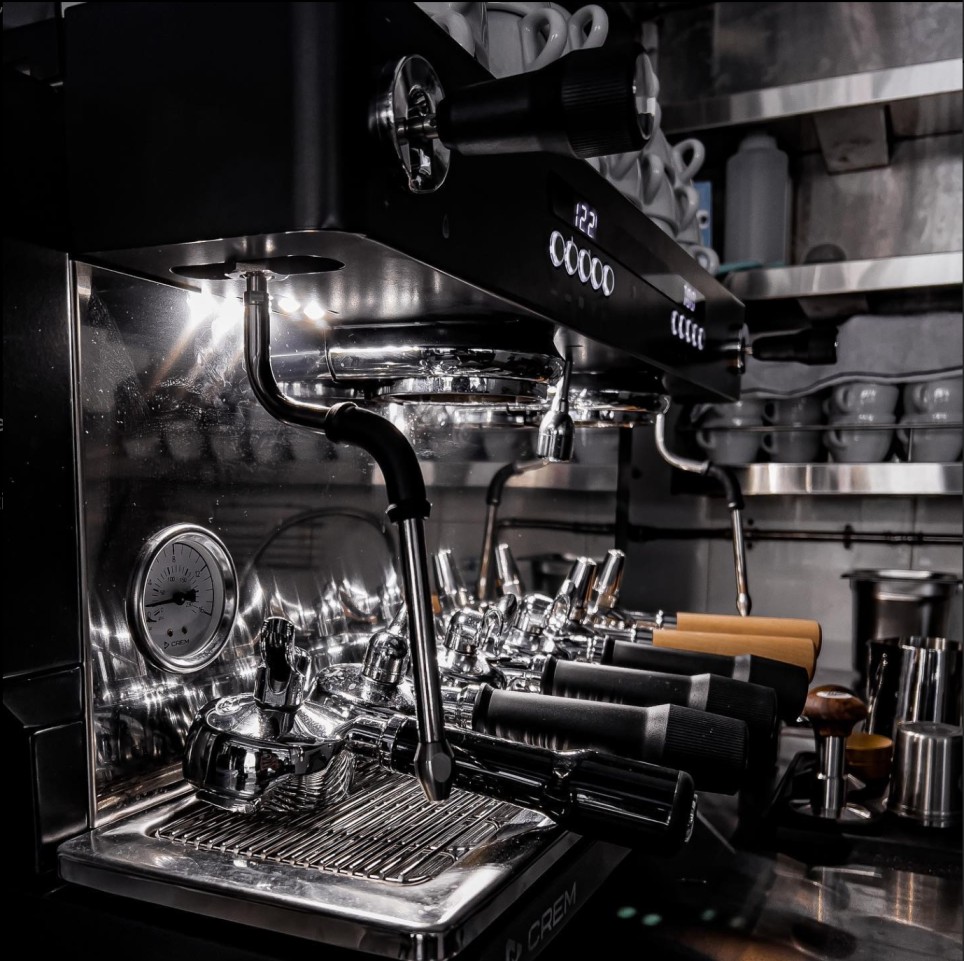 Although brewing might be slower, using a coffee machine ensures that the quality of the coffee always remains the same. Photo taken from @generationcoffeesg.
Though not unheard of, success stories of young hawkers like Zender and Kenneth are infrequent, with most young adults preferring a nine-to-five job in an air-conditioned office. So why is there so little new hawker blood? The reasons can be traced back to the upbringing of our parents.
In the past, becoming a hawker was one of the few options to earn a living for uneducated people as they were unable to get any other job. Marilyn Chia, 57, whose parents were hawkers, says: "When I was a kid, becoming a hawker was seen as a low-status job." She also recalls her parents telling her to study hard so that she would not have to become a hawker like them in the future.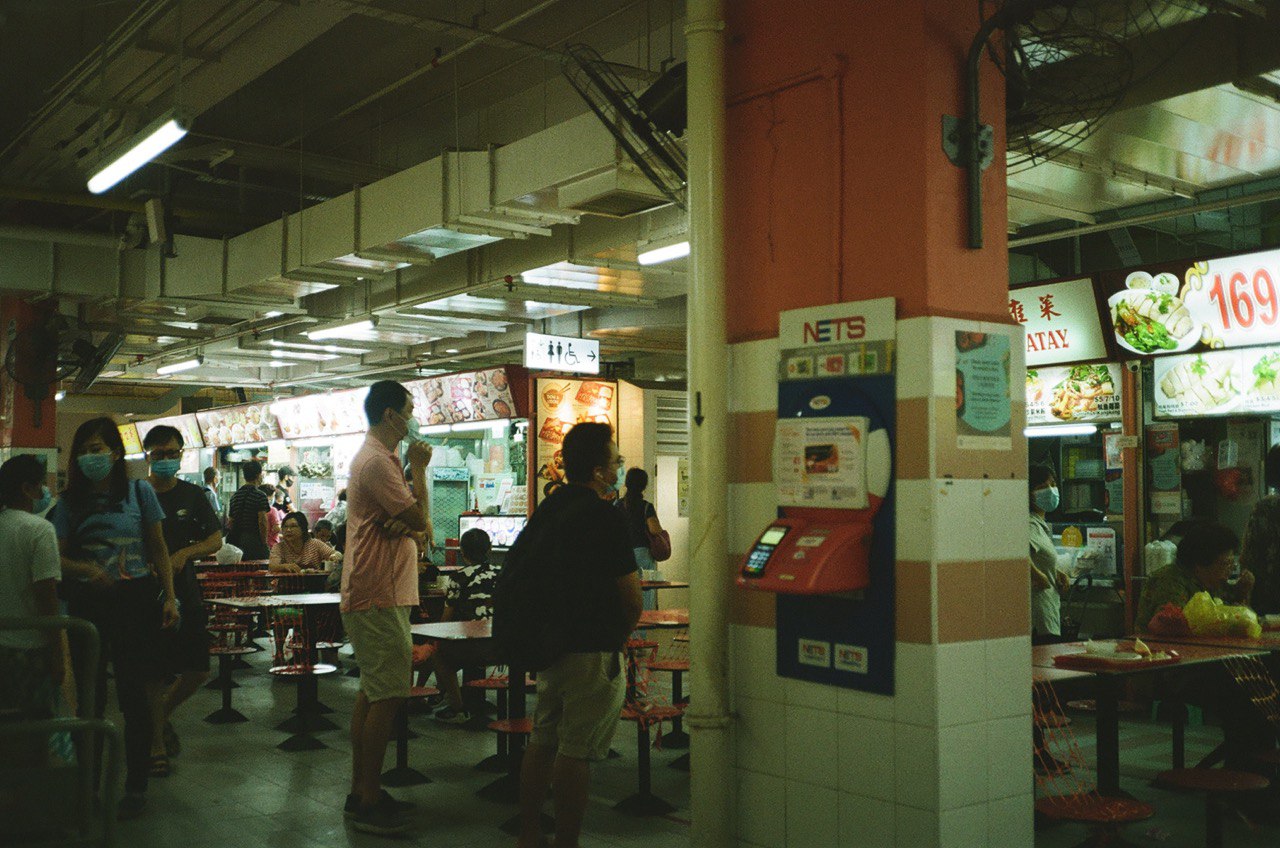 The stigma has been carried on even till today, with there still being a negative perception of hawkers. As the younger generation becomes more educated, they do not see the need to toil away as a hawker just to get by. Instead, they are ingrained with the mentality of studying hard, getting good grades, attending a university and ultimately landing a high-paying office job, perhaps through the preferable routes of being a doctor or lawyer. 
There is also the fact that being a hawker is extremely labour-intensive. The hours are long, and most hawkers typically start setting up their stall before the crack of dawn to catch the breakfast crowd. After a full day of standing and constantly moving about, they still have to wash and clean their stall, and they do this day after day with little to no days off. 
"Nowadays, kids are more pampered. They have so many other job opportunities, so why would they want to become hawkers?" Mrs Chia believes.
Being a young hawker himself, Zender shares that he hopes more children will be willing to inherit the hawker businesses after their parents retire. With many of these hawkers having perfected their craft over countless years, it is sad to see it all disappear because the physical demands of running the stall become too much for them. Zender adds that it is sad to think that "our children might not be able to enjoy such good food anymore".
On the contrary, there are hawkers who do not wish for their children to carry on the torch after they retire. Chee Swee Mei, 60, a drink stall owner at Bukit Merah Central Food Centre, explains: "I became a hawker because it was the best option I had at the time, but now, I would rather my son get an easier and higher paying job [than take over my business]."
Though many shy away from the laborious job, Zender and Kenneth embrace their daily operations. With their stall at Tekka Hawker Centre doing exceptionally well, they recently opened a second outlet in Bedok and have plans to open a third later this year. 
Although my interests might not lie with entering the F&B industry, thanks to Generation Coffee, I hold fervent hope that those who do have the passion for it will take the leap, bringing with them a slew of new and innovative fare. 
With more new blood to breathe life into the hawker scene, our children will also be able to experience this institution that we hold so dear to our hearts. 
Check them out at the following outlets
Tekka Centre
665 Buffalo Rd, #01-321, Singapore 210665
Monday 7 am–3 pm
Tuesday 7 am–3 pm
Wednesday 7 am–3 pm
Thursday 7 am–3 pm
Friday 7 am–3 pm
Saturday 7 am–1 pm
Sunday Closed
Blk 216 Bedok Food Centre and Market
216 Bedok North Street 1, #01-32, Singapore 460216
Monday Closed
Tuesday 7:30 am–2:30 pm
Wednesday 7:30 am–2:30 pm
Thursday 7:30 am–2:30 pm
Friday 7:30 am–2:30 pm
Saturday 7:30 am–2:30 pm
Sunday 7:30 am–2:30 pm