Taking Flight: Why Polytechnic Students are Studying Overseas
Attending university is a big life milestone for any young person, and picking the right school and environment is a crucial and personal decision. GWENNETH TEO explores why polytechnic students are packing their bags and jetting out of Singapore for university instead of studying locally.
BY
Gwenneth Teo
Editorial Admin Manager
Hype Issue #56
Published on
March 7, 2023
After three to four years of polytechnic education, many students face a crossroads when it comes to their next steps. Polytechnic students have a liberty that most A-Level students do not: they are able to work right after getting a diploma without the need for a university degree. While many choose to jumpstart their career upon polytechnic graduation, others choose to further their education at a university. This then prompts the question: local or overseas?
Singapore's universities are known for their world class education, and it is natural for most Singaporeans to want to continue their education here. Yet, as of March 2022, more than 23,000 Singaporean students are studying overseas. As the world moves on from Covid-19 and borders begin to open, students can once again look overseas for academic opportunities. There are various reasons as to why students want to study abroad, ranging from wanting to experience a culture completely different from their own, to wanting to pursue a degree not available in Singapore. So why are some polytechnic students choosing to pack their bags and spend their early 20s studying abroad?
19-year-old Talia Lam's interest in studying in Japan first sparked when she was around ten years old. Inspired by her love for anime, she began learning the Japanese alphabet, hiragana and katakana, and watched videos by YouTubers who documented their journeys as exchange students in Japan. 
"I remember really wanting to go on [an exchange program] because the environment in Japan seemed to be much more dynamic, and I was itching for something different from my mundane life in Singapore." says Talia, who is in her final year of polytechnic education. 
Now that she's older, Talia hopes to study linguistics, driven by her own experience with learning Japanese. She is hoping to get into Waseda University, a private university in Tokyo, Japan. For her, Waseda's International Liberal Studies program was love at first sight as it fit her academic ambitions and presented a long-awaited opportunity to fulfil a dream she has had since she was 12.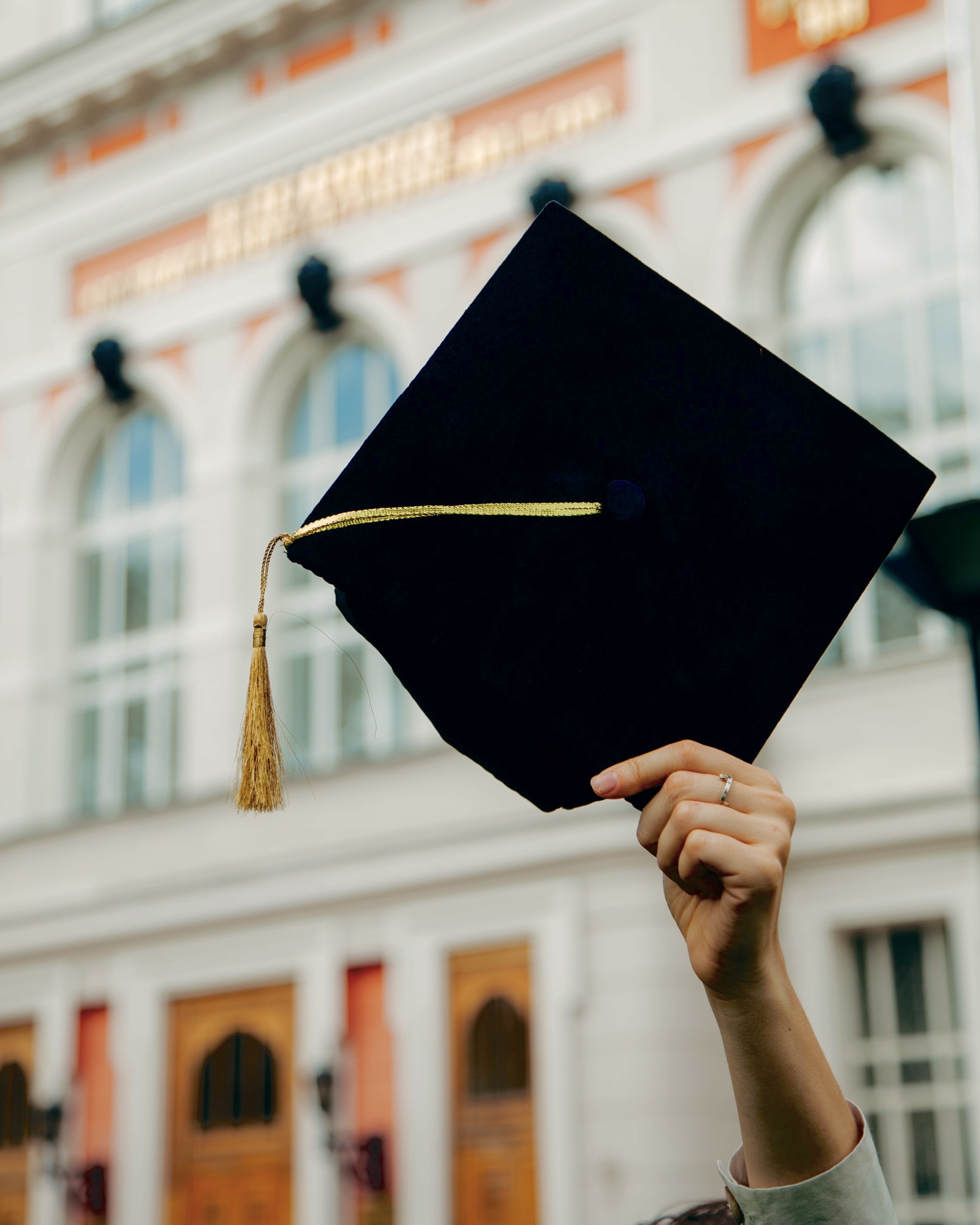 Talia joins a growing group of Singaporean students who wish to further their studies in Japan. According to The Straits Times, the number of students who are given visas to study in Japan rises every year. Photo from Unsplash.
While finally being able to study in the country of your dreams may seem like a lovely prospect, the decision does not come easy. Behind the scenes, there are many considerations to be made and discussions to be had before university applications even begin. For many, the chain of dominoes first begins when they sit their parents down to announce their decision to pursue a degree overseas.
Leanne Fong, 21, recounts the time she decided to leave Singapore for university. After graduating from polytechnic in 2022, Leanne decided that she wanted a unique university experience and not just "polytechnic on steroids", which was her impression of local universities. She found her dream course: the Bachelor's in Management with Marketing at the University of Bath in the United Kingdom. Not only did it offer modules that she was interested in, the school was also one the top ranked universities in the country.
When Leanne first told her parents of her ambitions, they were puzzled. "At first, we felt that Singapore had reputable universities, so why go overseas?" recounts Mrs Fong, Leanne's mother. Ultimately, after some convincing, which involved Leanne showing her parents a comparison table of the curricula between local and overseas universities and explaining that Bath had a wider curriculum that would aid her in real life settings, her parents finally gave her the green light.
"University isn't all about academics and we both felt that Singapore offers more academic-based learning as opposed to [what is offered] overseas. We also wanted her to have a sense of independence and growth on her own. The diversity in culture, weather, and a change in mindset would influence her wholesomely," explains Mrs Fong.
Money is another significant deciding factor, as studying overseas can easily cost double that of studying locally. According to studyabroad.sg, tuition fees for one year of studying business in the UK can cost £18,000 (almost S$29,000). In comparison, a year at the National University of Singapore for Singaporean students pursuing business costs $9,650. Talia and Leanne both scrutinised the financial cost with their parents before solidifying their decisions to study overseas.
"The additional amount you pay compared to local universities is essentially the cost of immersing yourself in new cultures and experiences, the cost of finding true independence, and the cost of learning what it truly means to be yourself! For me, university was all about hitting these goals, and I truly believe that it was worth the price," says Leanne.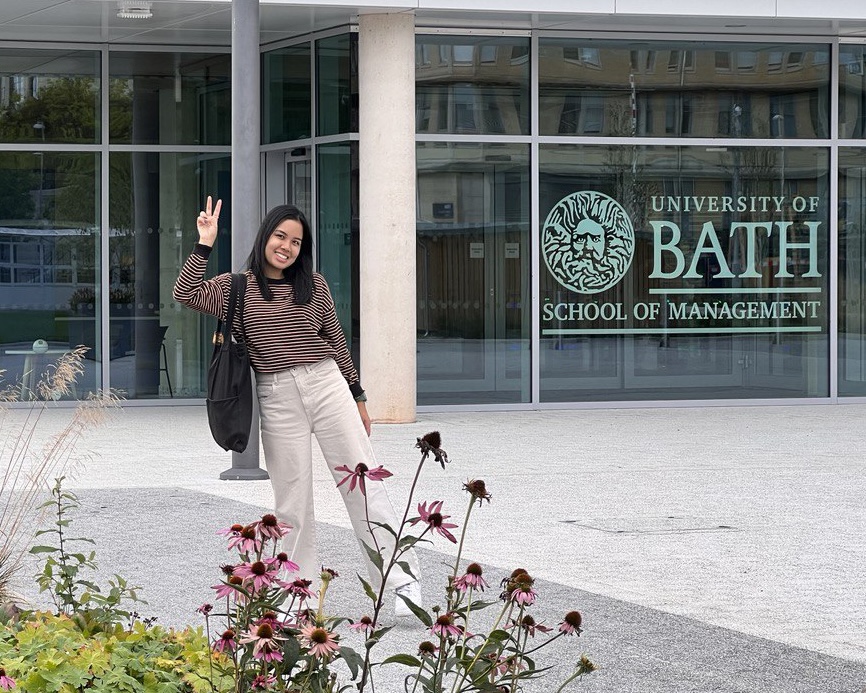 Six months into living independently in Bath, Leanne describes her experience as "eye-opening". She also has a newfound appreciation for her parents. Photo courtesy of Leanne Fong.
Living alone in a foreign country can be daunting. Without your parents around, expect to fend for yourself, from everyday activities like cooking and laundry to adult matters like filling up government and bank documents. You'll also have to learn most things from scratch — even something as simple as deciphering traffic lights and taking public transport might be a brain-scratcher at first. 
Leanne recounts that when she first arrived in Bath, she struggled to adapt to her new environment. Now that she had to do everything by herself, she realised she had taken her parents for granted — at home, they would do her laundry and cook food for her. With a newfound appreciation for her parents, Leanne also got a jolting wake-up call: She needed to grow up and act her age. Now, six months into living in Bath, she actually enjoys shopping for groceries, cooking, and doing her laundry. 
The language barrier can also be intimidating. Though Talia is proficient in Japanese, she still has her worries about living in a non-English speaking country for four years. Apart from having to settle adult matters by yourself, there is also the concern of maintaining a social life and assimilating into the country's culture and practices.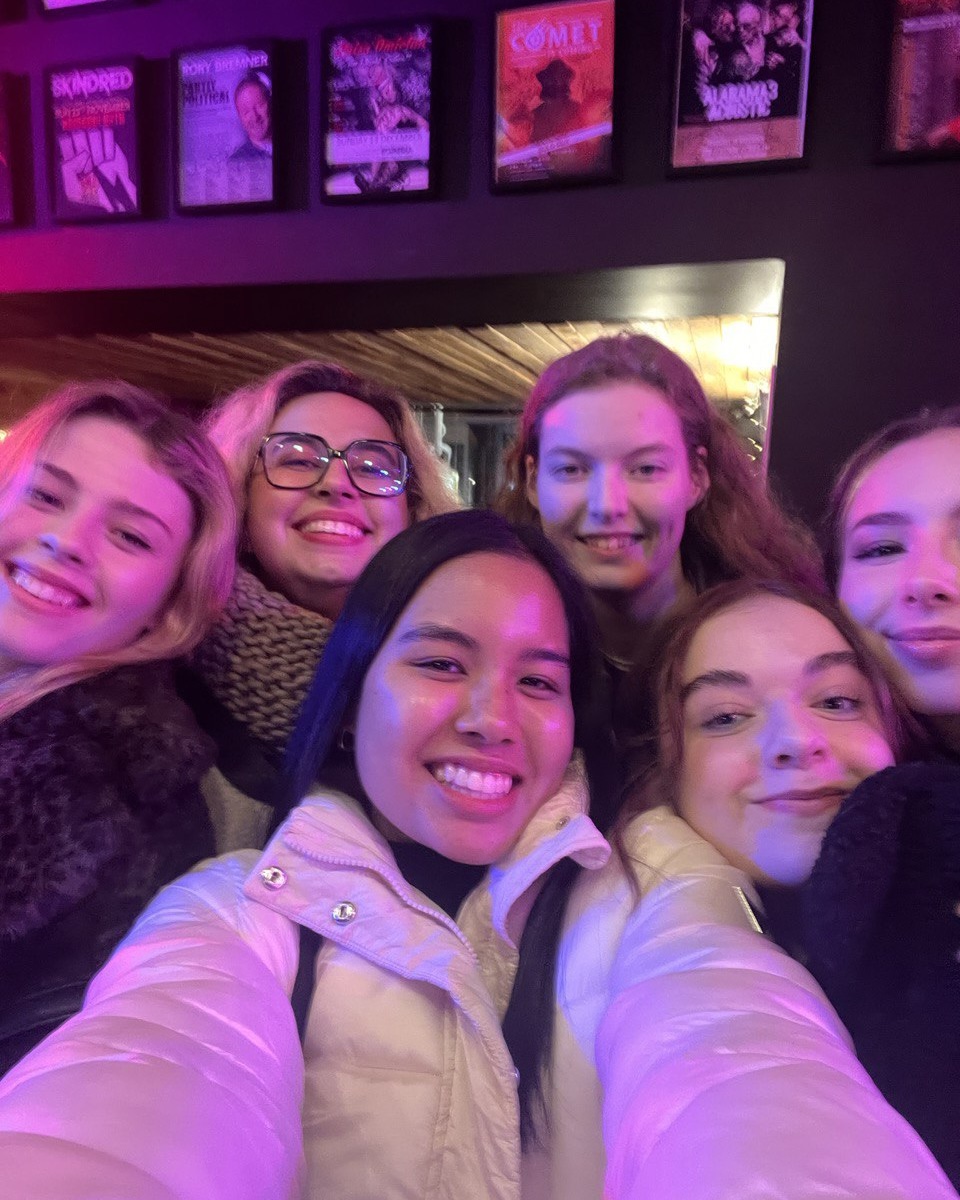 Since the University of Bath attracts students from all over the world, Leanne has also interacted with and befriended students from countries such as the Netherlands and Italy. Photo courtesy of Leanne Fong.
At the end of the day, living abroad is a life-changing experience for most. In being away from parents and friends and surrounding yourself with new cultures and perspectives, chances are that you will return to Singapore as a changed person.
"If I had studied in Singapore, I don't think I would've even come close to where I am right now in terms of my own personal growth and independence," says Leanne. 
"While I miss my parents dearly, the life lessons I'm taking away are definitely nuggets of gold that come with studying abroad."