A Festive Farewell to Tradition: Same Seasons, New Attitudes
CHLOE WONG uncovers the generational shift in holiday sentiments and traditions as Singapore's youths forge their own festive path.
BY
Chloe Wong
Publicity Manager
Hype Issue #56
Published on
February 22, 2023
As the dust settles on another Lunar New Year celebration, I can't help but notice a stark contrast in attitudes and practices among young adults like myself, compared to those of the older generation.
As I grow up, I've come to realise that I increasingly dread visiting houses of relatives I would otherwise never speak a word to. Reciting chains of New Year greetings like "gong xi fa cai" (wishing you prosperity in the coming year) has started to feel more like a frivolous obligation, albeit an act of respect towards my elders.
Nevertheless, I still hold a soft spot for a few traditional aspects of this holiday — indulging in good old festive snacks, dressing up in new clothes, and gathering with friends to celebrate will always light a spark in me.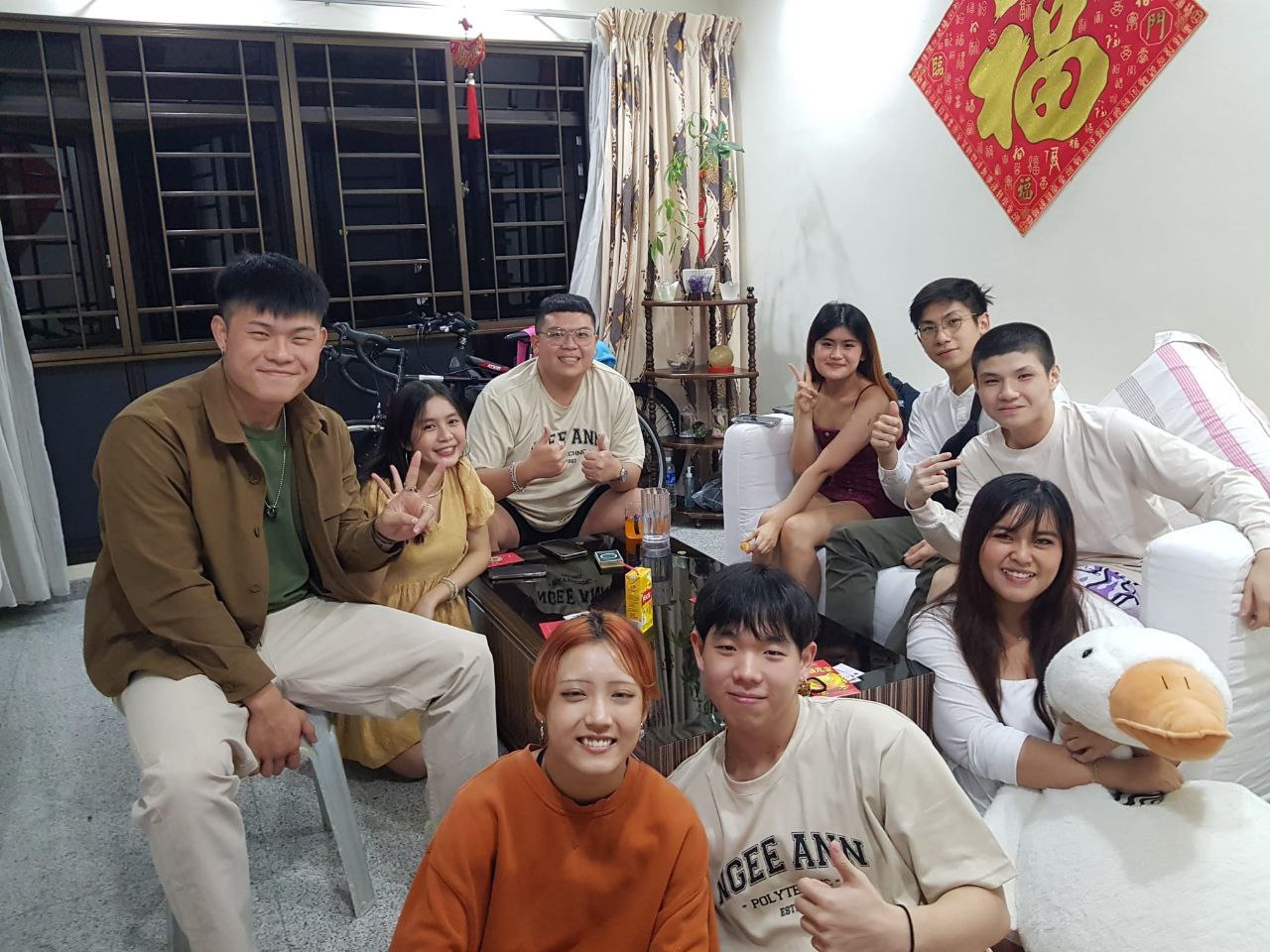 Lunar New Year brings me and my friends together, during which we dabble in some casual gambling (all in good fun). Photo by Chloe Wong.
This year, as I observe the attitudes of my peers, I've discovered that I'm not alone in my thinking. Many Gen Zs also share my sentiment, drifting from age-old practices to create and uphold customs that better resonate with their values and interests.
"I find it hard to look forward to activities like spring cleaning and making small talk with my distant relatives. It's more exciting receiving ang paos (red packets) and gambling," says Winson Yap, 21, who celebrates Lunar New Year annually.
Receiving ang paos as monetary blessings is typically a thrilling affair for young people during Lunar New Year. Photo taken from iStock.
Apart from that, some might argue that the older generation ruins the festive spirit for the younger ones when they make unsolicited remarks about their appearance or pry into their personal lives with intrusive questions. The statements "Wah so fat already ah?" and "Got partner already or not?" might sound all-too-familiar to people my age.
Such exchanges can make these once-enjoyable gatherings tense and uncomfortable, leaving the younger generation feeling disinterested in being part of family get-togethers. The pressure to conform to traditional expectations eventually gets overwhelming and stifles the atmosphere, leading us to seek alternative ways to celebrate.
Winson says: "I always try to avoid talking to older relatives because I know they'll bring up superficial topics. On the other hand, I tend to have more genuine and heartfelt conversations when I get together with my friends."
The divide between the old and the new has become increasingly noticeable, with the younger generation steering clear of traditional festivities and opting for more modern, relaxed celebrations with their friends.
For many adults, festive seasons and the associated traditions hold a special place in the heart. They see these practices as an integral part of their culture, something that should be respected and cherished.
Bernard Wong, 58, a father of four, says: "Participating in Chinese New Year customs isn't an obligation to me, but rather a way to celebrate with my family and embrace my cultural roots."
It's a common consensus among the older generation that passing down these traditions to future generations is essential in keeping their culture alive, and they approach these festivities with an appreciation and reverence for the cultural significance they hold.
A few of them faithfully abide by superstitions during festive seasons — for instance avoiding black-coloured clothing or observing shou sui (staying up as late as possible past midnight after the Lunar New Year reunion dinner to ring in prosperity for the family). Despite knowing that the rationale behind these beliefs may not be sound, parents inadvertently pass them on to their children in the name of tradition.
"These practices are important as my parents instilled them in me from a young age, and I hope that my children will continue to preserve the culture even if they don't believe in such superstitions," shares Mr Wong.
Upon further reflection, I considered that our generation's shift in attitudes could perhaps be attributed to our progressive and socially-aware nature. We're not content with following traditions blindly and instead, seek a deeper meaning to the practices we're involved in.
When we can't find purpose in traditional customs, we start to shirk festive occasions and treat them with apathy. Conversely, those who manage to find meaning in these occasions will likely maintain a strong connection to them and wholeheartedly revel in the festivities of seasonal holidays.
For Samantha Benjamin, 21, Deepavali is the only time of the year where she gets to meet her family. Hence, she associates it with happiness and enjoys the cultural traditions in which she partakes.
"We come together to make sweets and food, like Murukku, and exchange them with each other," Samantha recalls.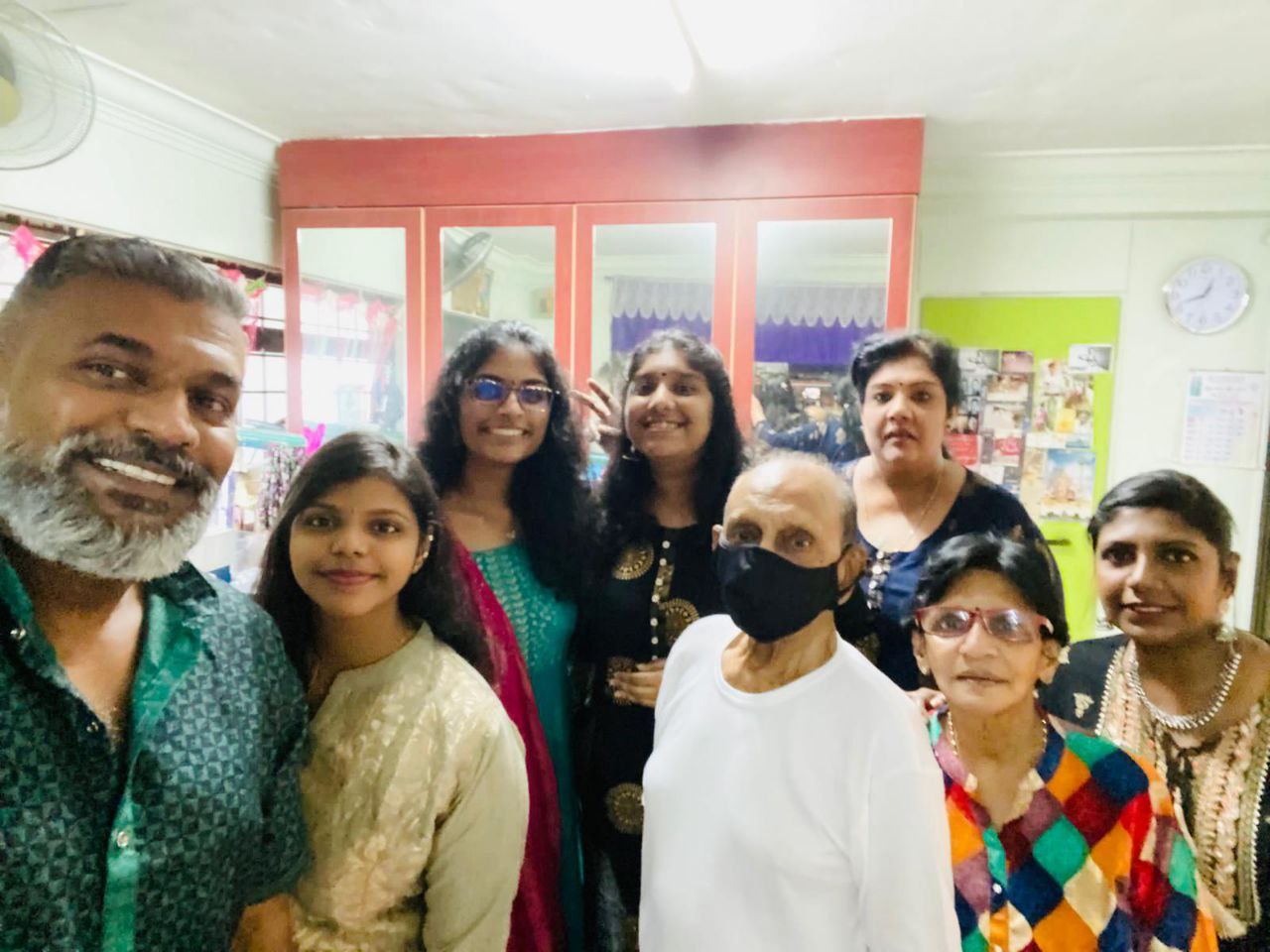 Samantha (fourth from the left) cherishes the time spent with the Hindu side of her family during Deepavali every year. Photo courtesy of Samantha Benjamin.
Most of the time, the practices surrounding festive holidays hold deep sentimental value for those with tight-knit families.
"My favourite part of celebrating holidays is getting to meet the whole family tree. It's the time of the year where everyone gathers to catch up again," says Daryl Lim, 21, who regularly participates in festivities with his relatives.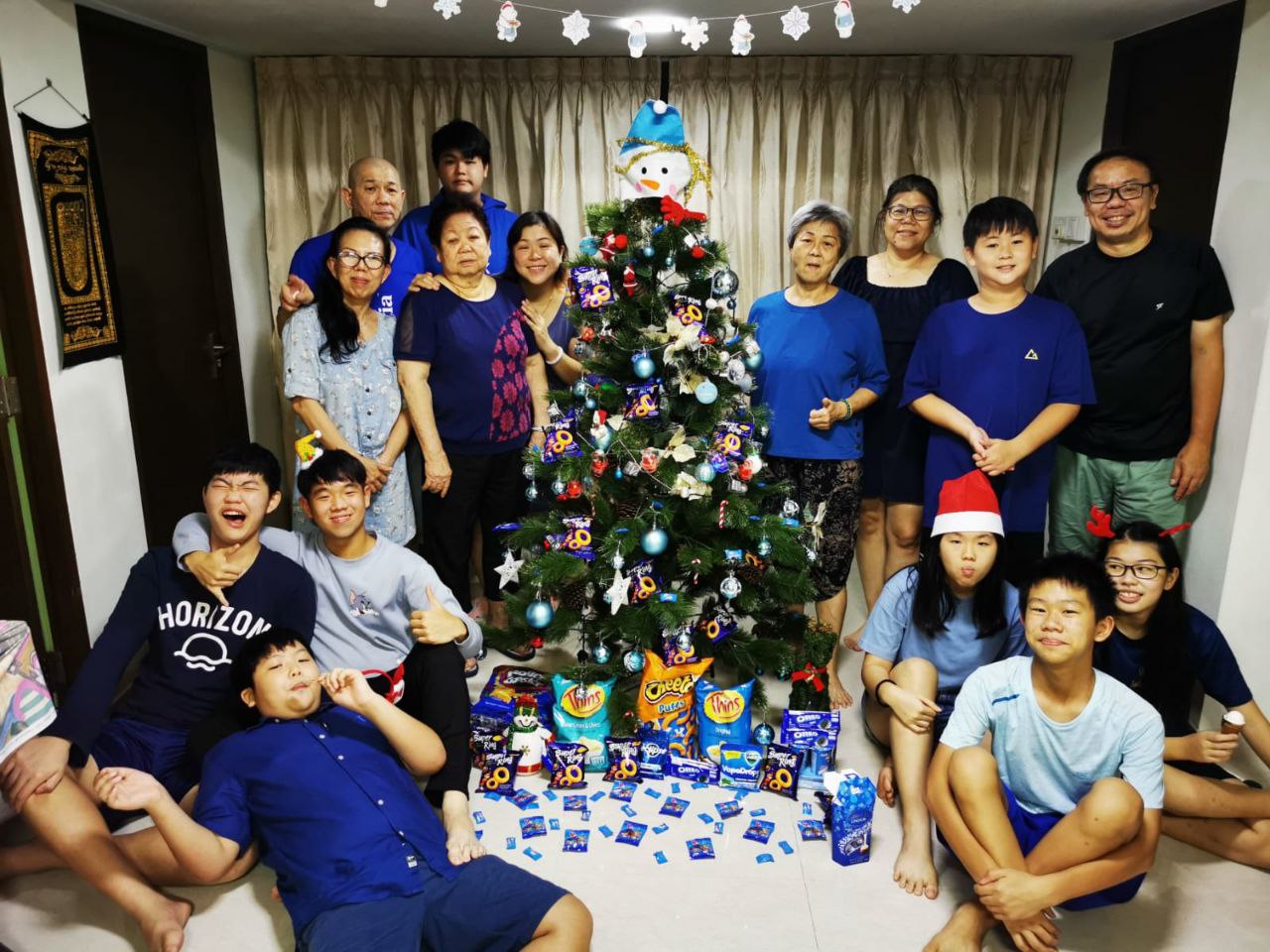 Daryl's family organises annual themed parties with festive activities and decorations for Christmas. Photo courtesy of Daryl Lim.
He reminisces about the joy he feels exchanging gifts during Christmas, and simply seeing the smiles on his loved one's faces. To youths like Daryl and Samantha, holiday celebrations serve to create meaningful memories and reinforce the bonds that make up their family culture.
Unfortunately, this sentiment is quite the opposite for other Gen Zs. Bradley Reuben Jacob, 23, sees the holidays as a reminder of the disconnection within his family. Unlike many, celebrating Christmas feels more like a chore than a time of joy for him.
"I don't see the point in meeting my relatives when I know deep down there's no family bond. It's so off-putting to see everyone put up a facade when in reality, there's so much tension and animosity within my family," he says.
Bradley only sees a number of his relatives during the holidays and often struggles to interact with them — a relatable circumstance for some young people. He remarks that building a relationship with his relatives feels like a futile effort as there was no foundation for a connection to begin with.
While we all have different experiences with festivities that contribute to our contrasting attitudes from the older generation, it may not necessarily be a bad thing. In fact, it could be seen as an opportunity for the younger generation to reinvent traditional customs and imbue them with new meaning.
With more Gen Zs in search of deeper connections to our culture, our attitudes and practices are bound to evolve. In doing so, I'm positive that we'll be able to see festive celebrations in a new light and make it a time to embrace our roots.