A Space Where Food Meets Art
With the recent influx of cafes in Singapore, how do cafe owners Kelvin Kao and Daphne Ling make theirs stand out? CHLOE WONG visits Main Street Commissary and speaks to its owners to find out.
BY
Chloe Wong
Publicity Manager
Hype Issue #56
Published on
February 9, 2023
Take a stroll around any neighbourhood in Singapore and you'd likely spot at least one cafe sitting along a stretch of stores. It's no doubt that our local cafe scene has been growing exponentially over the years, with new F&B establishments popping up like wildflowers.
For cafe owners Kelvin Kao, 43, and Daphne Ling, 41, this wasn't the case two years ago in the shophouse-dominated district of 81 Rowell Road. After owning a two-level creative agency for over four years, the couple decided to take over the antique store downstairs that closed down amidst the Covid-19 pandemic in 2021.
"When we first started, there weren't a lot of cafes in this immediate vicinity. Initially, we thought we were just going to create a co-working space or maybe an office space," says Ms Ling, the co-owner of Main Street Commissary.
After a while, Mr Kao and Ms Ling decided that since they wanted to do something different with the vacant space on the ground floor, they brought in a coffee machine — the VA388 Black Eagle Gravitech, and revamped it into a whole F&B outlet. From there, Main Street Commissary was born.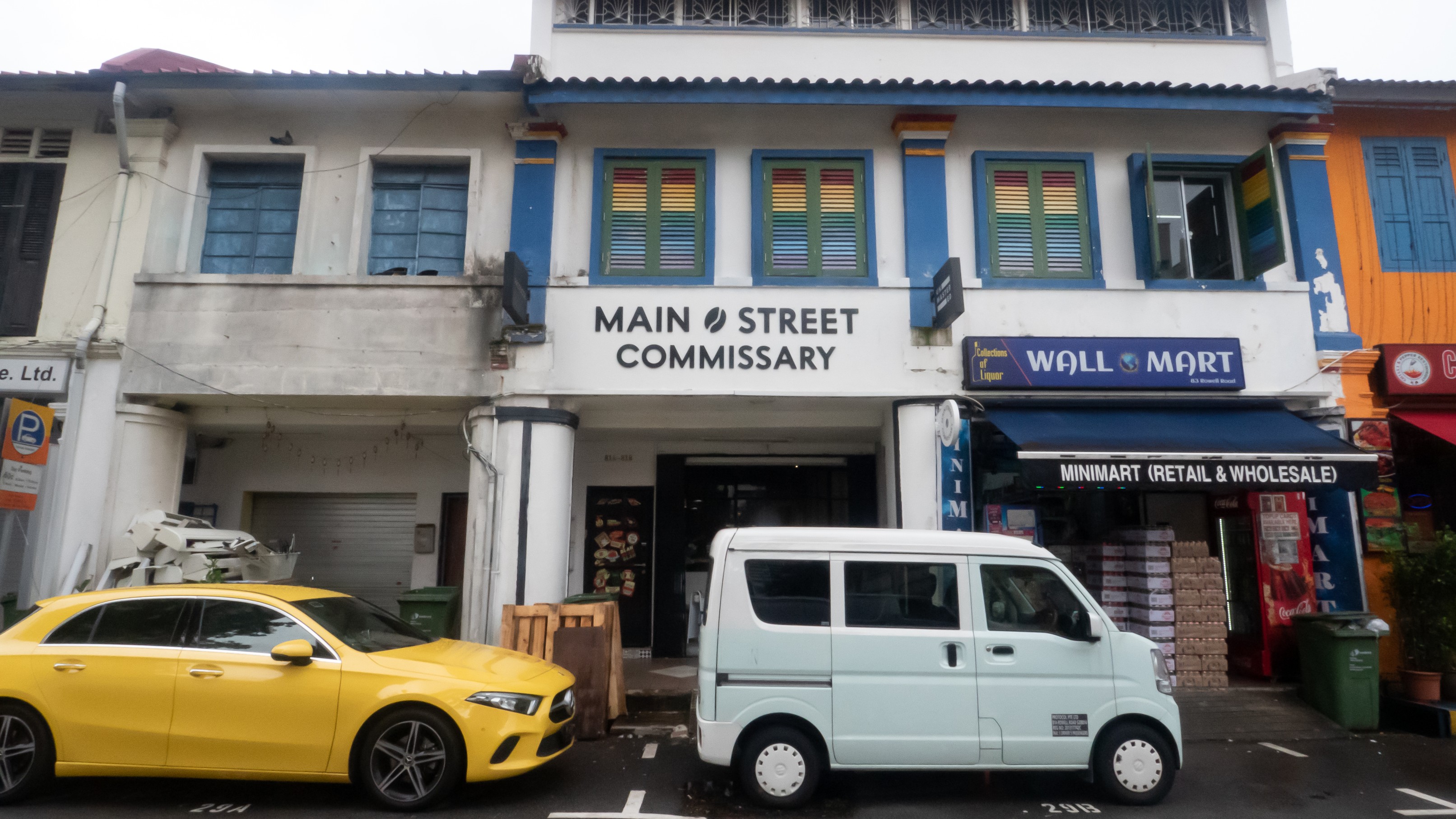 Set in the heart of Little India, Main Street Commissary is a specialty coffee and brunch place. Photo courtesy of Wong Jun Yang.
In order to experience firsthand what the cafe has to offer, I took a trip down myself. Upon stepping into the eatery, I was greeted by a modern rustic interior, accompanied by a lingering cordial atmosphere.
As I sat down to have a chat with Ms Ling, she said: "We wanted Main Street Commissary to be a place where customers can enjoy a relaxed, unpretentious and welcoming experience. A place where they can get away for a morning (or afternoon) of good coffee and hearty, delicious food."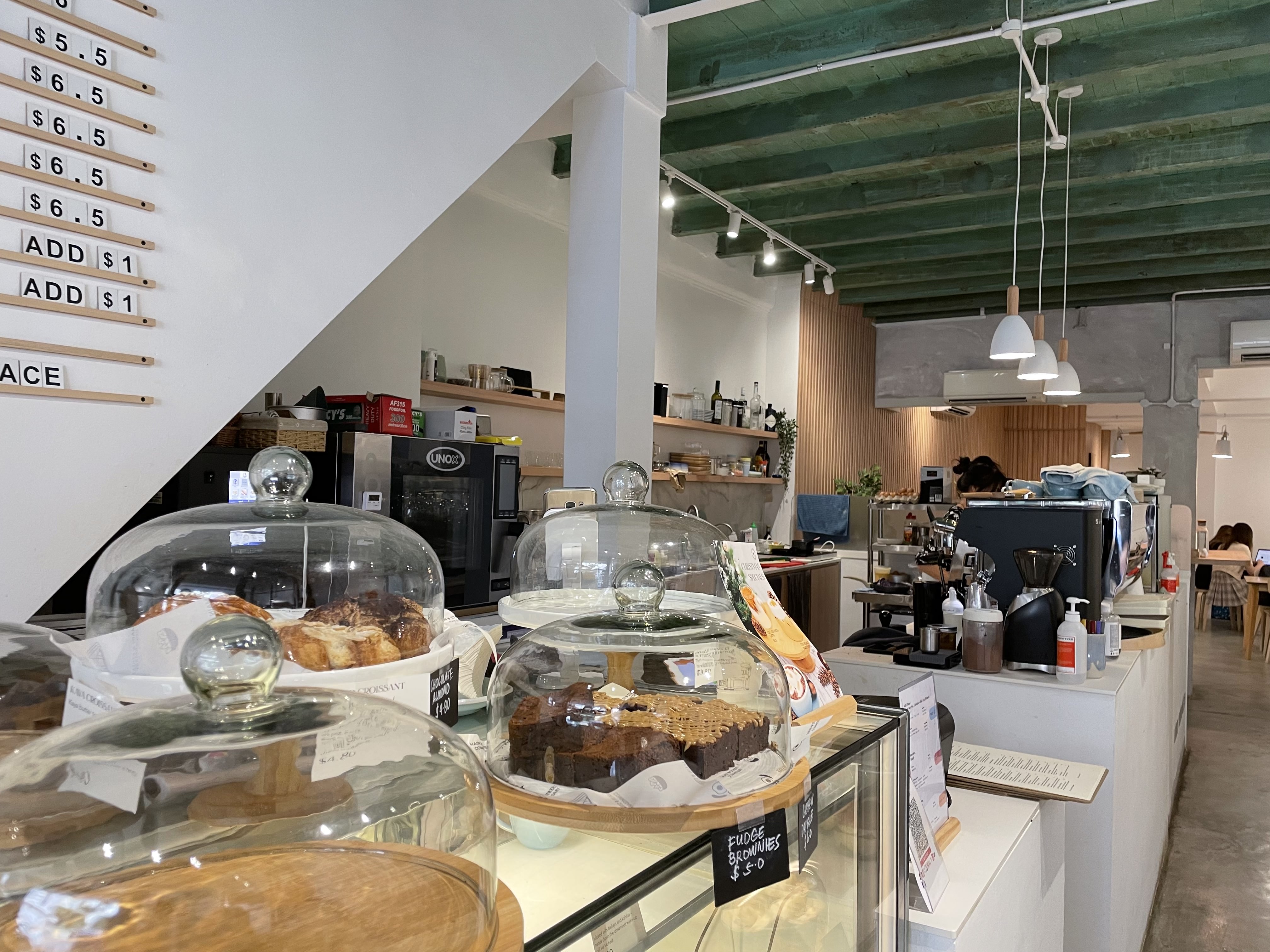 The place was furnished with earth-toned decor — minimalistic, yet cosy enough to make one feel at home. Photo by Chloe Wong.
Unbeknownst to the average passerby, there's more to the cafe than meets the eye. Its owners set out to infuse their love for art and creativity into Main Street Commissary by building a curatorial art space that showcases local contemporary artists' work — ranging from photographers to poets, and tattoo artists.
I was astonished by how the art genres displayed on the cafe's walls knew no bounds. One of their exhibits that especially intrigued me was a collaboration with Black Crow Taxidermy, for which they framed a kaleidoscope of butterfly wings.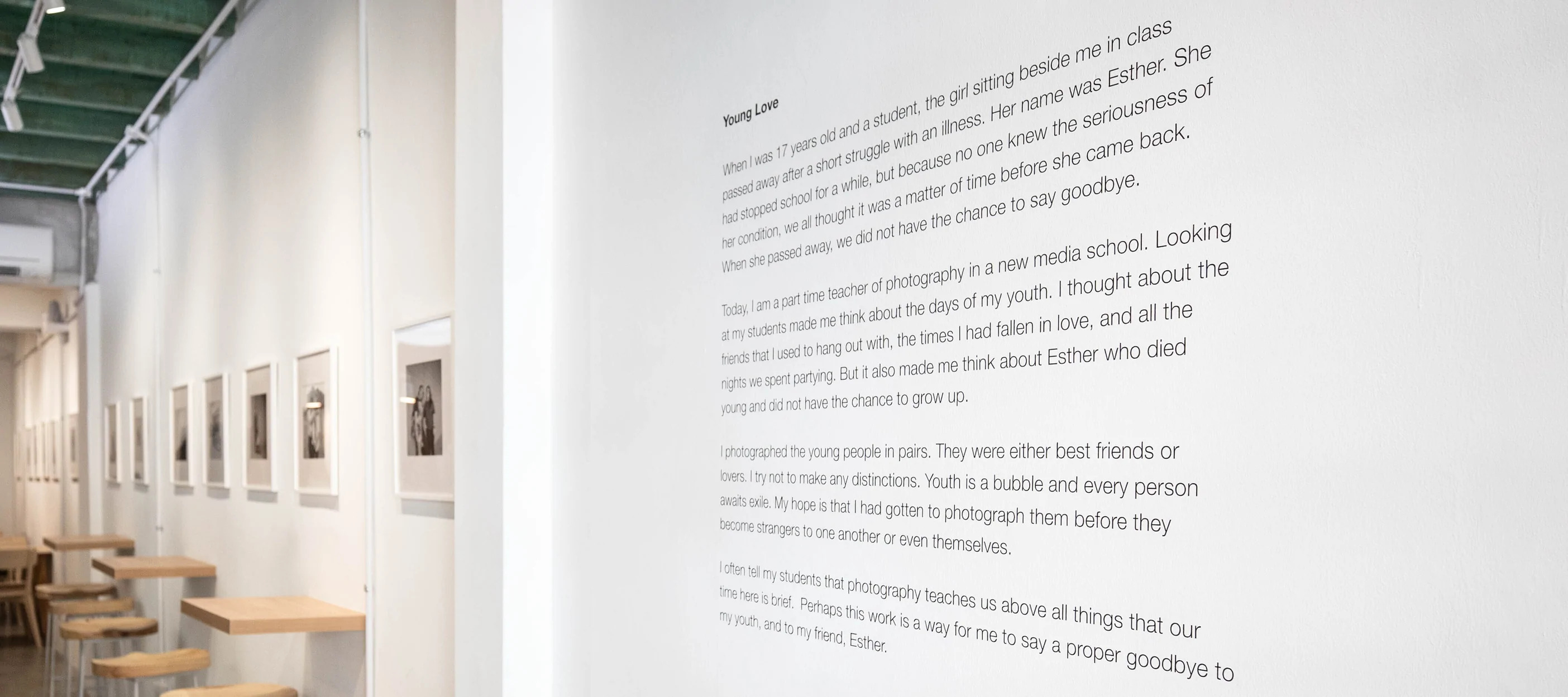 "What's important is the artist's ability to create something with an original voice and infuse their personality into their work in a fun and fresh way," says Ms Ling. Photo courtesy of Main Street Commissary.
I started off my meal by whetting my appetite with a Flat White coffee ($5.50). I learned that the cafe sources new single origin beans every few months to keep things fresh, and these are roasted by their partners to ensure that the right flavours are extracted each time. 
Despite the fact that I'm typically not a coffee drinker, the coffee here was good enough to make me question my life choices. I'd gladly give this beverage an 8/10.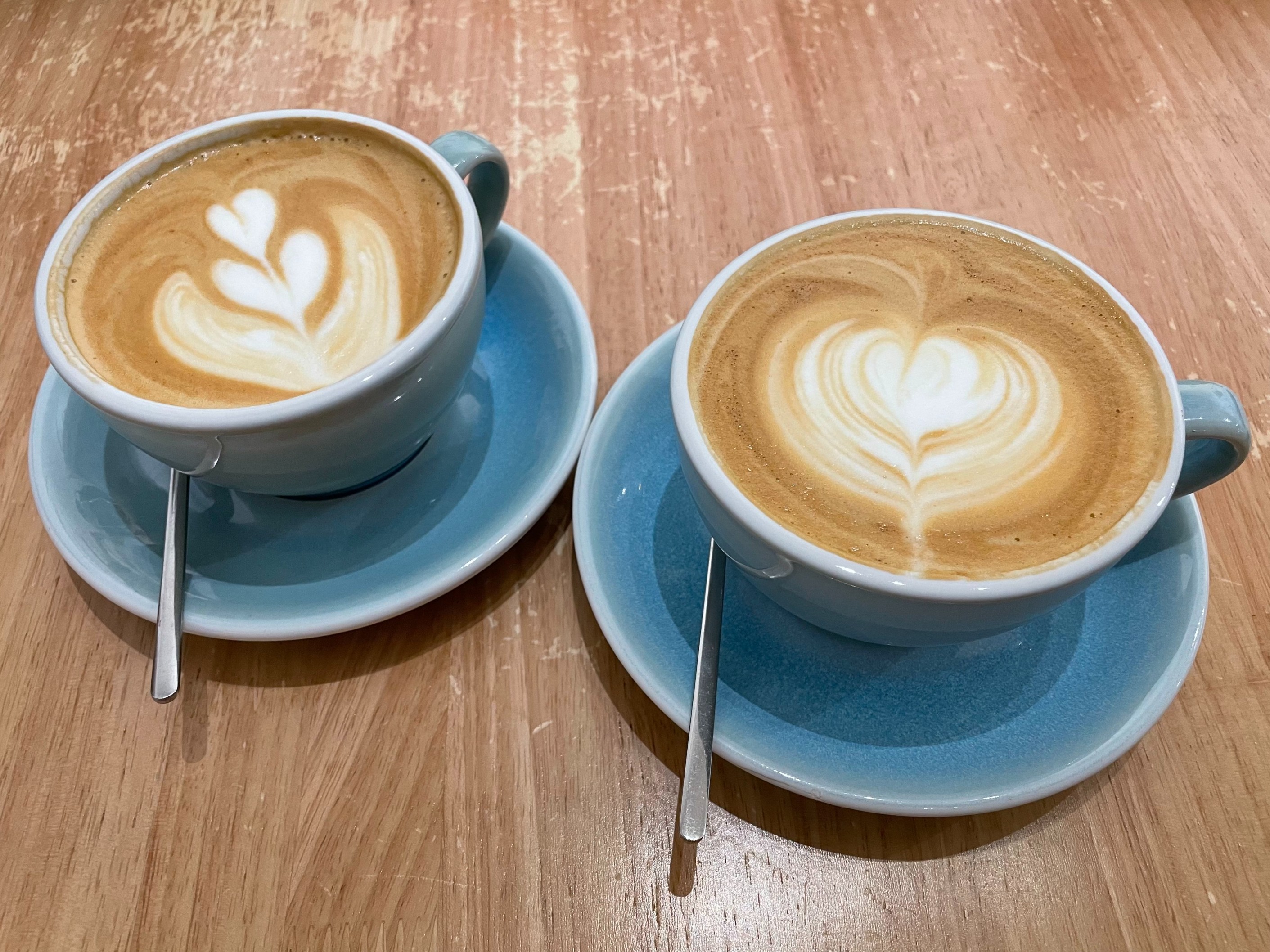 Main Street Commissary's coffee is calibrated daily to get the optimum extraction for a cup that has the right balance of acidity, sweetness, viscosity, and mouthfeel. Photo by Chloe Wong.
Next up, I was served a classic Eggs Benedict ($18) from their all-day breakfast menu. The dish consisted of poached eggs, smoked salmon, and hollandaise on an English muffin, served with a side of greens.
Call me basic, but I always love a good plate of Eggs Benedict. The smoked salmon, packed with umami flavour, complemented the creamy poached egg and hollandaise sauce perfectly. The only thing lacking about this dish was that the muffin was a tad stale. Nonetheless, I'd rate it a 9/10.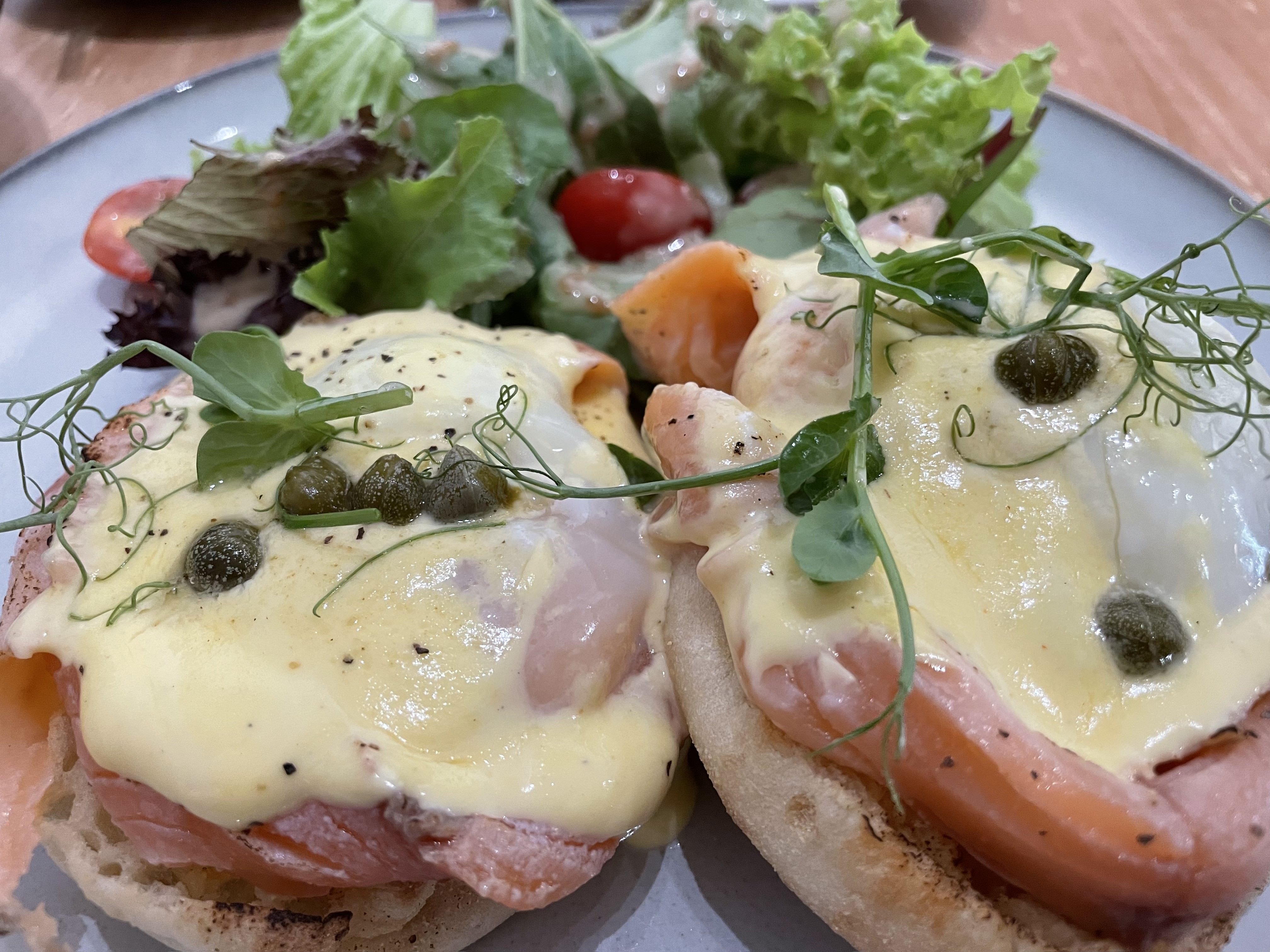 The side of lightly dressed salad acted as a nice palette cleanser when the Eggs Benedict became too surfeiting. Photo by Chloe Wong.
Aside from the Eggs Benedict, I also got a taste of the cafe's Pesto Linguine with Chicken ($18). The pasta was a robust mixture of sundried tomatoes, fresh basil, shaved parmesan, and tender chicken. I appreciated that the al dente linguine had a generous coating of fragrant and herbaceous pesto sauce, which is arguably hard to come by. 
I personally lean more towards cream-based pastas, but I didn't mind the zingy, acidic taste of the vegetables which helped to cut through the rich pesto. Overall, I'd give this dish a 7/10.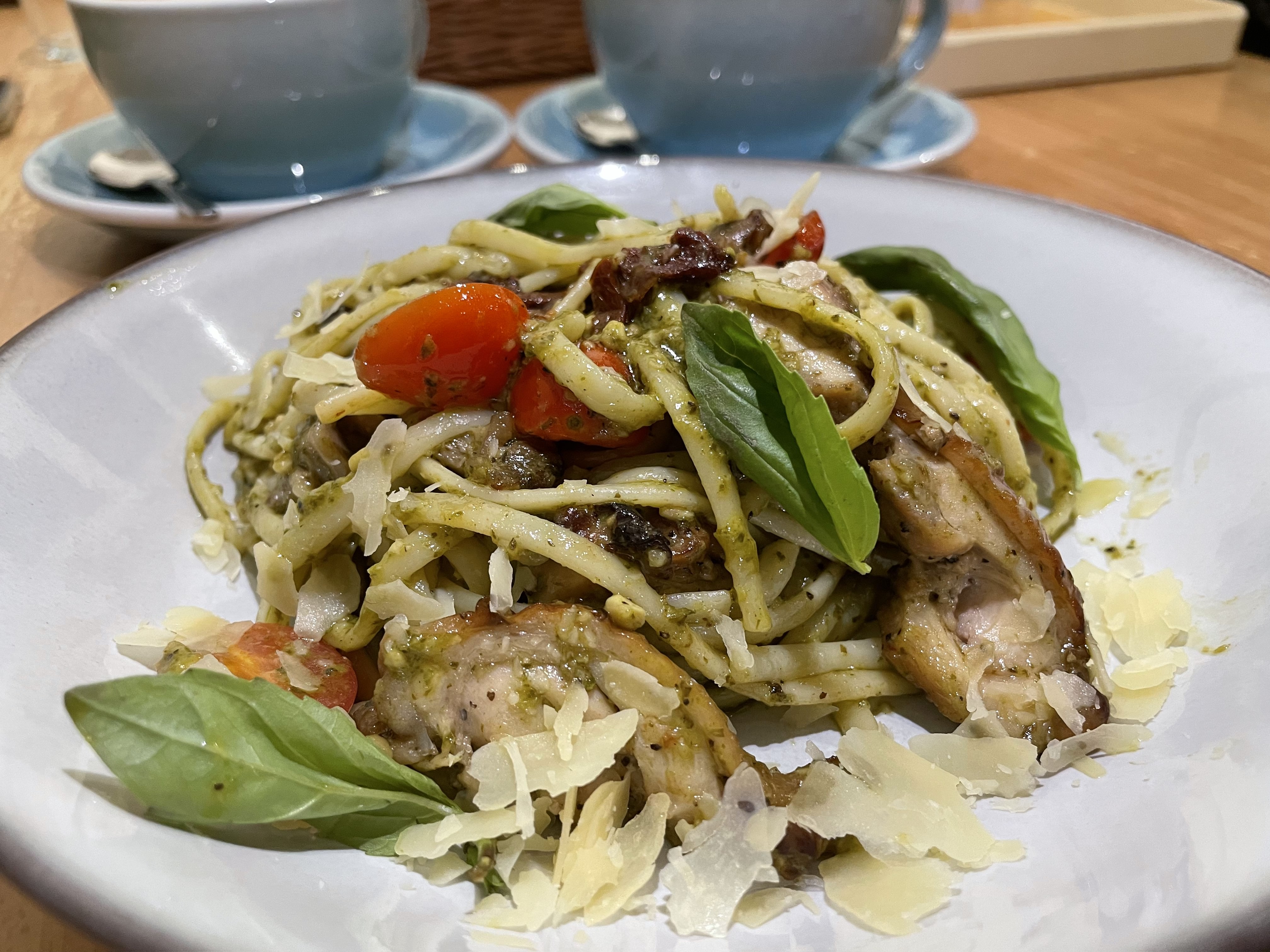 Pesto lovers looking for a hearty dish brimming with big basil flavour, this one's for you. Photo by Chloe Wong.
To wrap up the lunch, I was treated to my favourite part of every meal: Dessert. I relished a plate of French Toast ($18), made of brioche bread soaked in homemade custard and fried to fluffy perfection, topped with fruits and espresso cream.
 I was pleasantly surprised by how the crust kept the warm french toast crispy, even after being drizzled with maple syrup and left to sit for a while. The coffee-infused cream paired nicely with the fresh fruits and walnuts as well, which thoroughly satisfied my sweet tooth. I think it goes without saying that this was a 10/10 for me.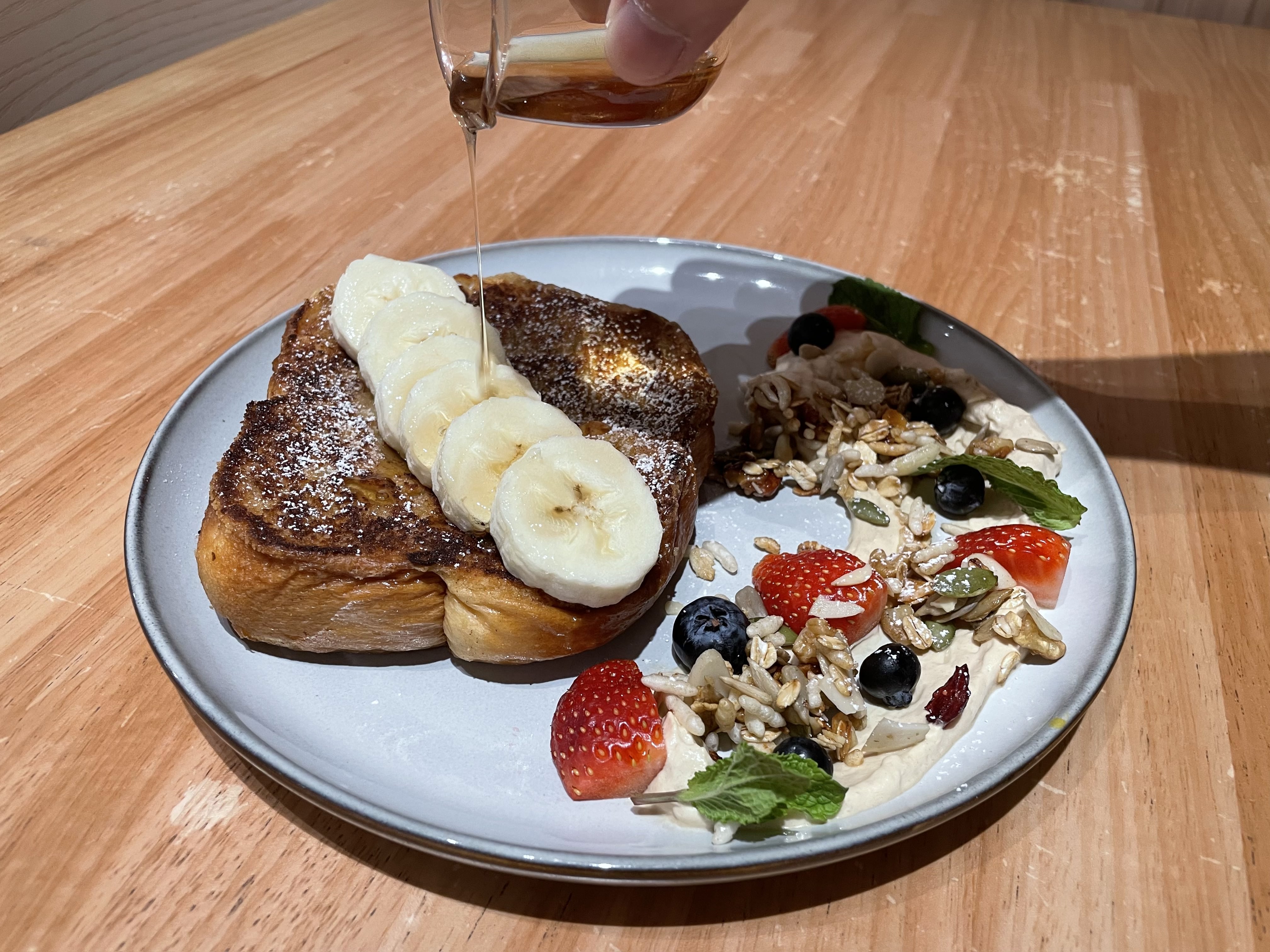 As the saying goes, there's always room for dessert. Photo by Chloe Wong.
On the whole, shifting from being entrepreneurs in the media industry to owning a full-fledged F&B establishment is not an easy feat, much less curating an entire menu and unique cafe space. My visit to Main Street Commissary left me with newfound admiration for Mr Kao and Ms Ling's venturesome spirit, especially in today's challenging climate.
Ms Ling says: "Much as we enjoy executing a well-thought out creative campaign for clients, there is a certain sense of satisfaction in executing a perfectly-steamed jug of milk with the right temperature and that gorgeous silky microfoam."
I'd recommend a visit to this cafe for anyone who's seeking more than just Instagrammable cafe food. Apart from the delectable spread of food from different cuisines, the sophisticated yet tranquil ambience at Main Street Commissary is one that you'd have to personally experience.
 Information
Information taken from Main Street Commissary
Name: Main Street Commissary
Address: 81 Rowell Road, Singapore 208014
Opening hours: Mon–Sun, 9am–5pm
 Verdict
Ambience: 5/5

Food: 4/5

Price: 4/5
 Follow Main Street Commissary: