Daniel Tian Boon Keng: Life After Incarceration
EUGENE CHUA speaks to ex-maximum security prison inmate Daniel Tian Boon Keng as he shares his life journey, from his various incarcerations to what inspired him to turn over a new leaf.
Photo courtesy of Daniel Tian
BY
Eugene Chua
Web Design Lead
Hype Issue #56
Published on
January 6, 2023
Imagine having your entire life contained within a cell measuring a measly seven by five paces. 
Your only view of the outside world is now a fragment through a tiny meshed window, like a badly pixelated television. Imagine having your every move monitored, be it while you're taking a shower or answering nature's call. It might sound like something straight out of your worst nightmare, but for Mr Daniel Tian Boon Keng, 35, this was his life for almost three years inside Changi's maximum security prison.
Even before entering maximum security, Mr Tian was no stranger to prison, with his most recent stint being his fourth and longest incarceration.  
When he was just a teenager, Mr Tian got involved with a gang and was exposed to all sorts of drugs. Having just broken up with his girlfriend of three years, he turned to drugs as an escape. "If I cannot be with her, I might as well waste my life [away]," he recalls thinking at the time.
He also developed a gambling addiction, which led him into serious debt with loan sharks. Knowing that he had no way of paying it back, they offered him a silver bullet: work for them to pay off his debt and earn some money at the same time. Mr Tian lamented: "I took the job because I was heavily in debt and owed the money." 
That was the start of his involvement in loan shark activities. Everyday, Mr Tian would splash paint onto the houses of borrowers. In return, half the amount earned would be used to pay back his debt and the other half would be given to him in cash.
"Everyday I would do at least five houses, roughly earning $250-$350. [At] that time I was around 17 to 18 years old, so $100 plus was quite good money to me," Mr Tian shares.
However, he squandered his money as fast as he earned it, trapping himself in an unending cycle of drugs and gambling. In 2008, he was finally caught by the authorities and served his first jail term of 16 months at the tender age of 18.
"The first time [I went to prison], my family was very sad and disappointed. They felt like I had reached rock bottom because [the idea of having their son in] prison was very new to them," Mr Tian recollects. But as a young and conceited teenager, Mr Tian wore his sentence like a badge of honour and saw his first jail term as a fun and interesting experience. Nonetheless, he vowed to himself that he would turn over a new leaf upon release.
And that was what he did. He started looking for a job, never disclosing his past, and landed himself an office job doing media sales. Unfortunately, he was still unable to resist the allure of gambling. The stress of gambling then fuelled his drug addiction, which made him gamble even more to support his drug addiction, thus trapping him in a downward spiral. Desperate for a way out, Mr Tian started to borrow money from wherever he could, from money lenders to loan sharks. It got to a point where he knew that working a normal job would not be enough to repay his debts. 
Working at a job that handled money at the time, he resorted to embezzling money to fund his gambling and drug addictions, which ultimately landed him in jail a second time for criminal breach of trust.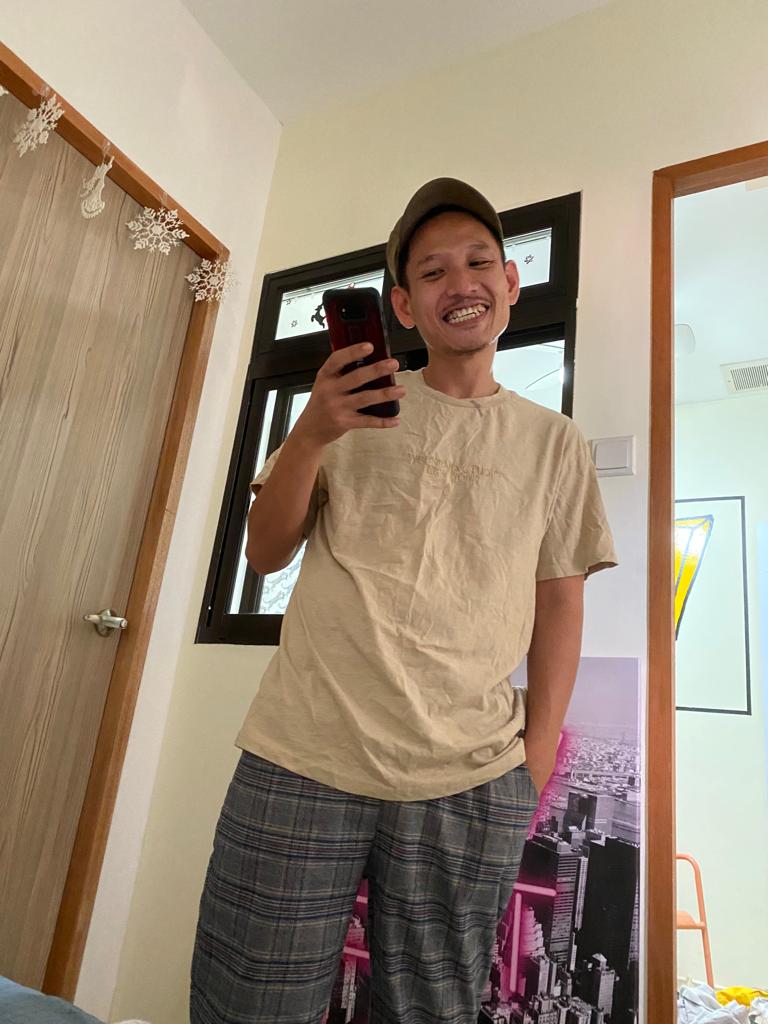 At the peak of his addictions, Mr Tian would gamble heavily on slot machines, and steal milk powder to feed his vices. Photo courtesy of Daniel Tian
Fast forward to his most recent incarceration of three years and six months for theft, drug usage, criminal breach of trust and breach of Personal Protection Order, which landed him in maximum security prison.
At this point, most of Mr Tian's family had given up on him completely. He shared that his  mother was the only one in his family who "still felt pain" when he was reincarcerated. The sense of pride he once felt was now replaced with regret. Every minute in prison seemed to stretch on forever. The turning point in his journey came when the only person who never gave up on him, his mother, passed on. It was then he made up his mind to keep on the straight and narrow. With support from his longtime girlfriend turned fiance who stuck by him through it all, he avoided trouble with other inmates and did his time discreetly.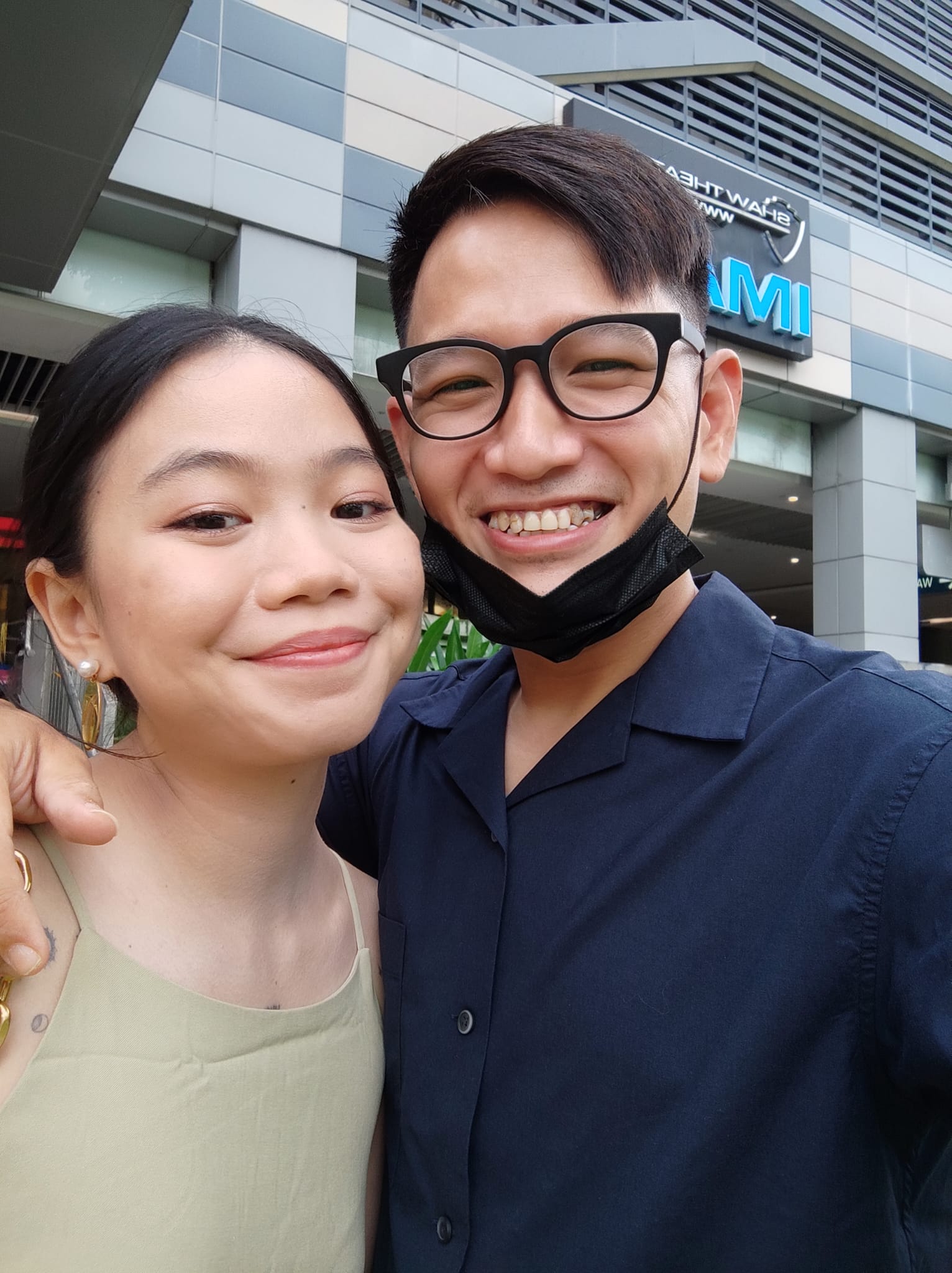 Mr Tian and his fiance, Gabrielle, who was his pillar of support throughout his journey of change. Photo courtesy of Daniel Tian
As a result of his efforts, he was released from prison early and placed under the Mandatory Aftercare Scheme (MAS). This scheme is for inmates who display good behaviour and conduct, and grants them release after serving two-thirds of their sentence. They are first moved into Selarang Halfway House with a list of strict conditions they must adhere to, such as observing curfew, wearing of an electronic monitoring device, and undergoing urine tests.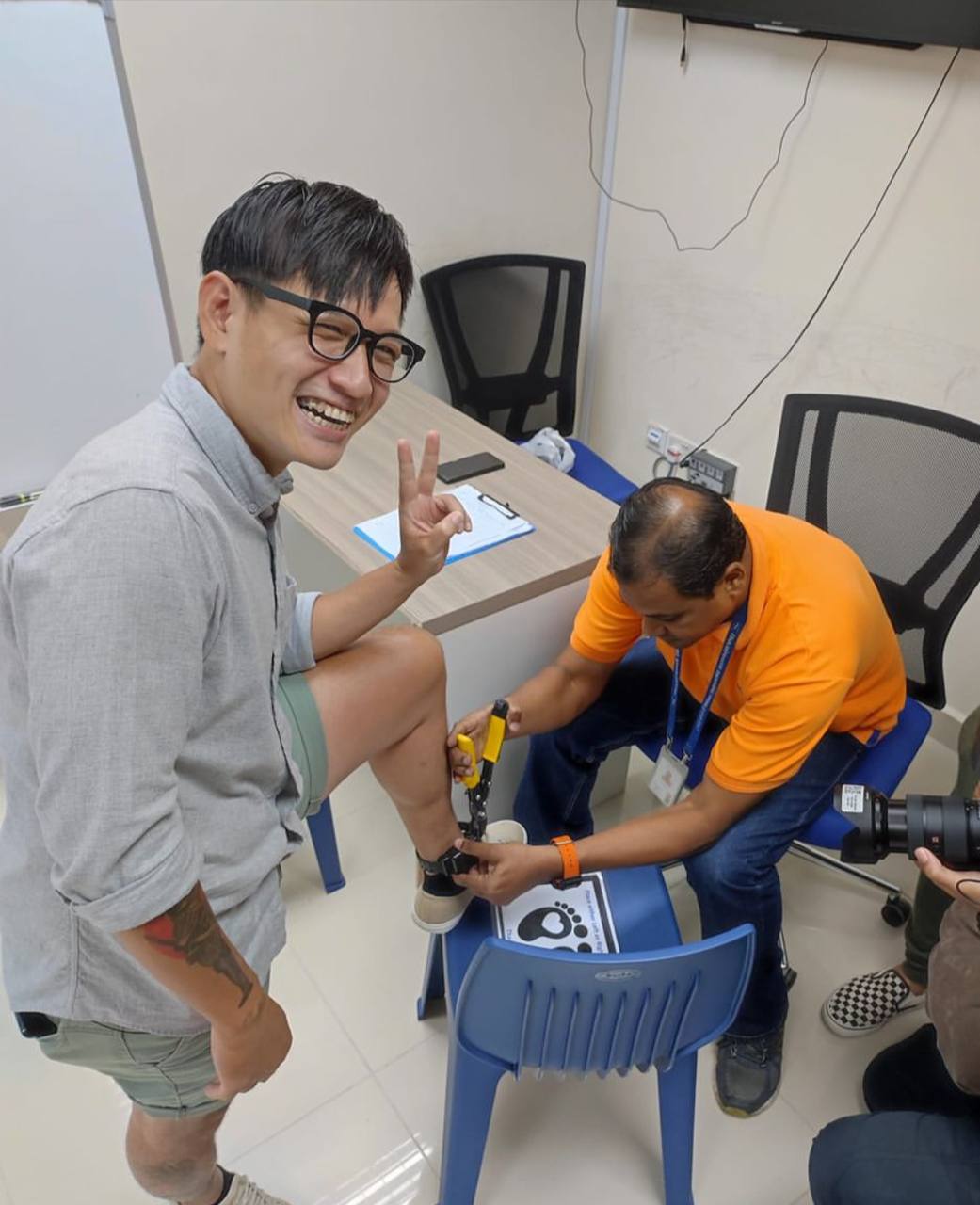 All smiles for Mr Tian as he gets his electronic monitoring device removed after being released from Changi Prison Complex. Photo courtesy of Daniel Tian
While at Selarang, he managed to secure a job as a guest services agent at a hotel and spent the remainder of his sentence slowly readjusting to society. Although it was no walk in the park for Mr Tian, he had the support of many people who believed in his desire to turn over a new leaf.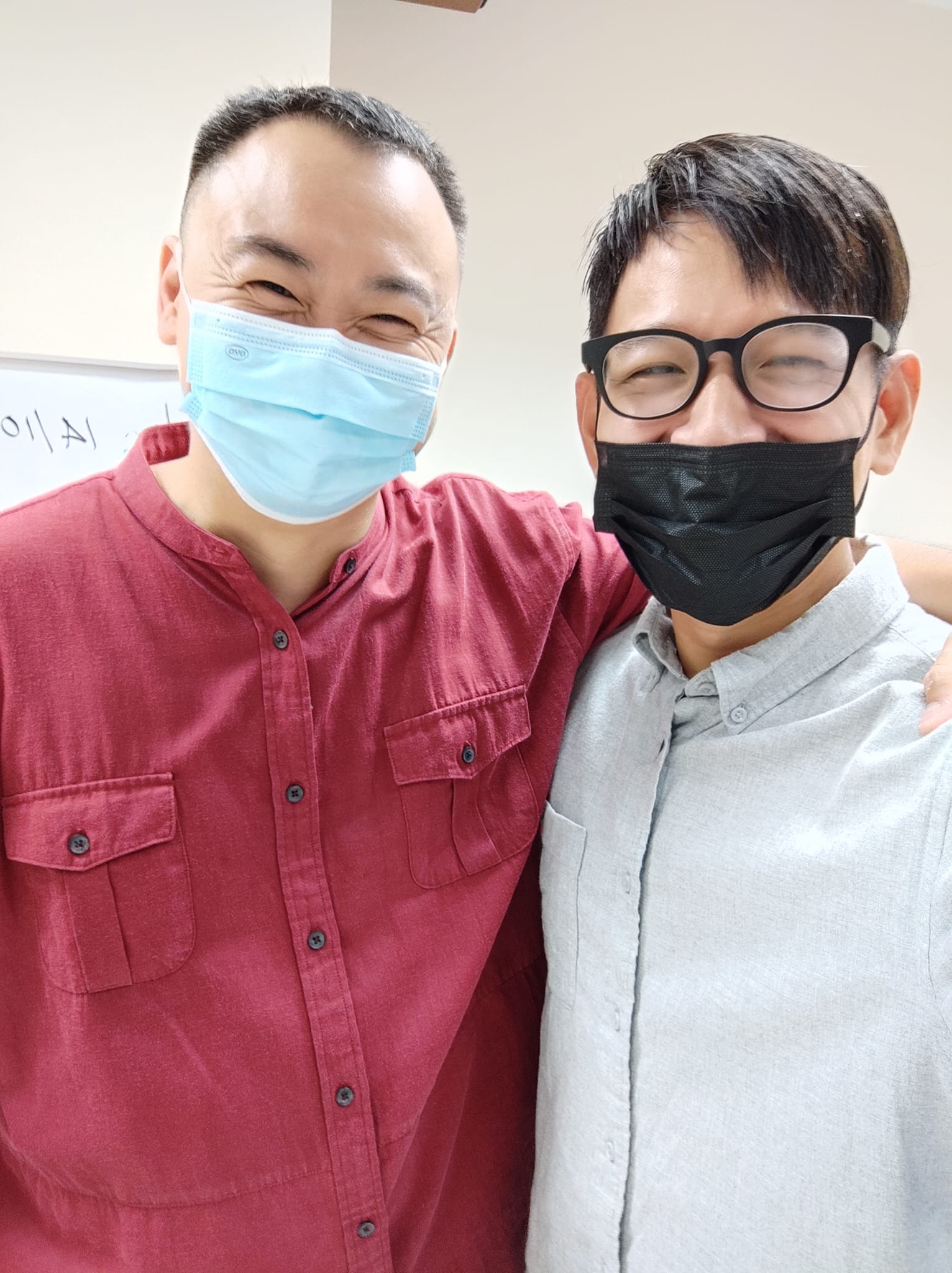 Mr Tian with his reintegration officer, Simon, who Mr Tian credits as being his "teacher" — offering  advice and supporting him. Photo courtesy of Daniel Tian
The list of things Mr Tian wanted to do upon release had shrunk with each prison sentence, and when the day came for him to be released from Selarang, he had only one goal in mind: to lead a stable new life free of crime. He started out working with Foodpanda, delivering food for up to 12 hours a day, while trying to upskill himself on the side. Currently, he is working as a forklift trainer under Wong Fong Academy.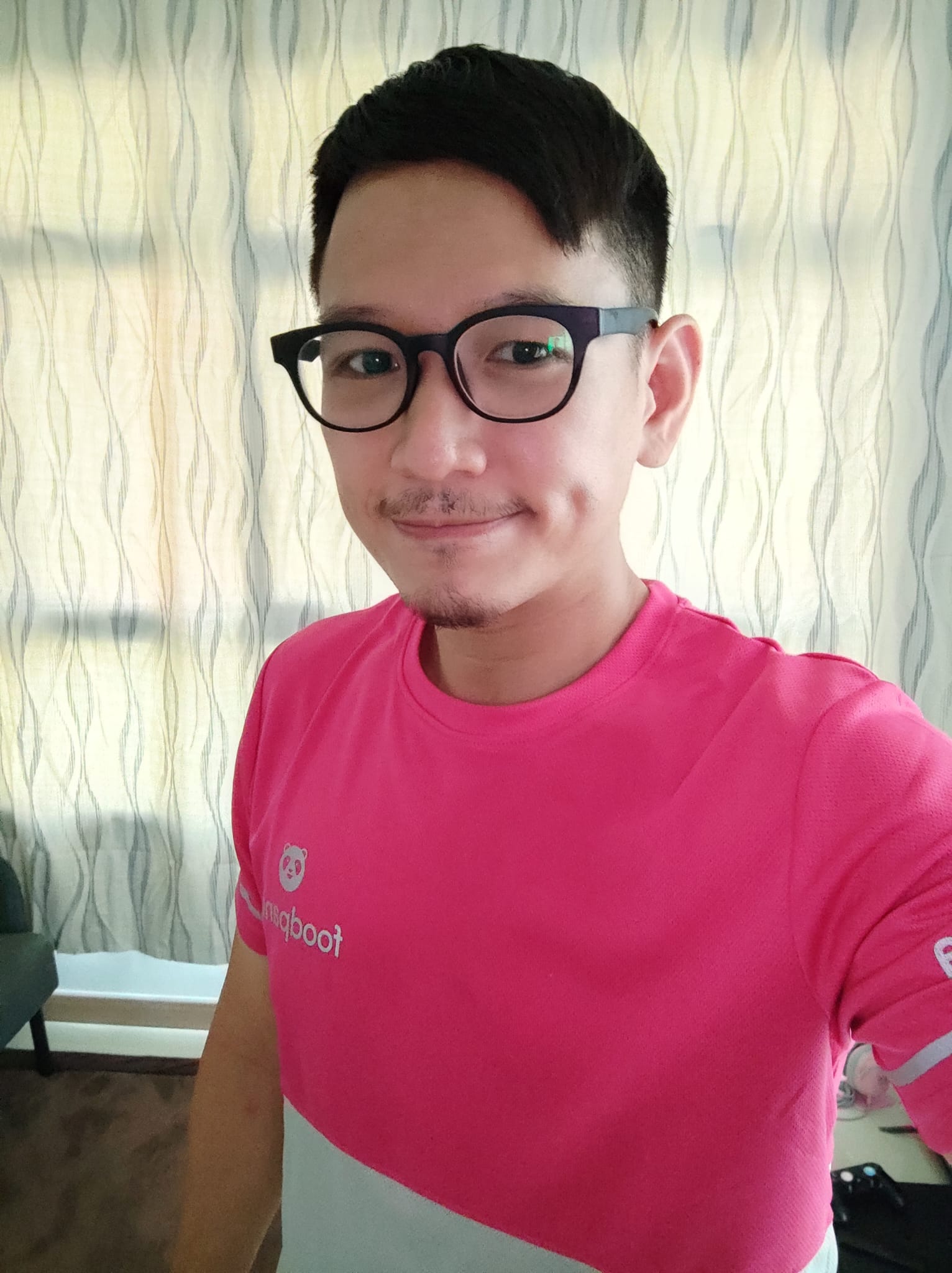 While looking for a more stable job, Mr Tian worked as a Foodpanda delivery rider, sometimes working up to 12 hours a day to make ends meet. Photo courtesy of Daniel Tian
When asked about his future plans, Mr Tian shares: "I hope that I can share my story and help people in life." And he did just that, appearing in the four-part CNA documentary, Inside Maximum Security, detailing the lives of five inmates at Changi Prison Complex. 
Mr Tian explains: "I decided to participate because I've never done any good in my life. If I can do something good by coming forward. Why not?" The show was a resounding success, with its four episodes notching more than 8.5 million views combined on YouTube, according to CNA. He shared that he was surprised at how well the show did, but at the same time happy to be able to touch more lives.
"Don't waste your life in gangs, [doing] drugs and gambling. It won't lead you anywhere," advices Mr Tian.