Up Close and Personal with Open House 2023: 3 Things To Look Out For
GWENNETH TEO goes behind the scenes of Ngee Ann Polytechnic's (NP) 2023 Open House and reports on what visitors can look forward to now that this event is back in full swing.
BY
Gwenneth Teo
Editorial Admin Manager 
Hype Issue #56
Published on
January 4, 2023
During the pandemic, the hallmarks of a memorable open house — loud music, enthusiastic students and crowds of curious parents and teenagers — gave way to a more subdued occasion. Amid heightened Covid-19 restrictions, schools relied on hybrid methods to reach out to prospective students in 2021 and 2022. Try as they might, a virtual open house could never beat the lively atmosphere a full out open house provided.
Now that open houses are back in full swing for the first time in three years, NP is buzzing with activity as it gears up to welcome students and parents from Jan 5 to Jan 7.
"[This year's Open House is] really about bringing the pre-Covid Open House vibes back to campus. The vibes will be different: more people, hopefully more music and most definitely more activities!" says Izlynn Margono, 19. The Year 3 Business Studies student is part of NP Ambassadors, the organisation responsible for NP's official outreach events. She is also managing the event as the Overall-In-Charge. 
For Andrea Lim, 18, it's her second rodeo with NP's Open House as an NP Ambassador. The Year 2 Business Studies student notes that the upcoming Open House will be "on a larger scale and more free and easy for visitors" as compared to last year's as there will be no Covid restrictions in place this time.
Over a whopping 15,000 visitors are expected across the first three days, and you can be one of them. Here is what visitors can look forward to at our 2023 Open House!
Telegram Chats
Undecided on what course suits you, or have questions about school life? There is no one better to answer those questions than students who have experienced it themselves! NP Ambassadors across different courses and schools are prepared to answer your questions and concerns via Telegram Chats.
The chats are accessible from the Open House page on each day of the Open House, from 6pm–9pm. Those who are interested can pick the school of their choice from the above mentioned Open House page, and they will be connected to an Ambassador from said school. This means that even after the festivities on campus draw to a close, the Ambassadors are still within your reach to answer your questions. 
School Tours
Want to discover our campus but not sure how? Hop on the Explore XTRA Tour, where you'll get a look at facilities such as classrooms and hangout spots on campus. The tour requires no pre-registration and is only available on Saturday, Jan 7, from 10am–4pm. Visitors can approach the booth and pick three out of the six tour spots available, and an Ambassador will bring them there. The booth is located at the Student Plaza, behind the NP bus stop.
The tour spots are:
Makers' Academy: Here, NP students get to build their prototypes for free, from 3D printing to wood works.

Classrooms @ Block 58: Get a sneak peek of what lecture theatres and classrooms in NP look like.

AGILE: An incubator space for budding entrepreneurs at NP.

Lien Ying Chow Library: Explore our expansive four-storey library and meet our friendly robot concierge, TEMI.

Makan Place: One of NP's food courts. It houses a Subway too!

Upper Deck @ Block 51: An open study area for students, equipped with benches and power outlets.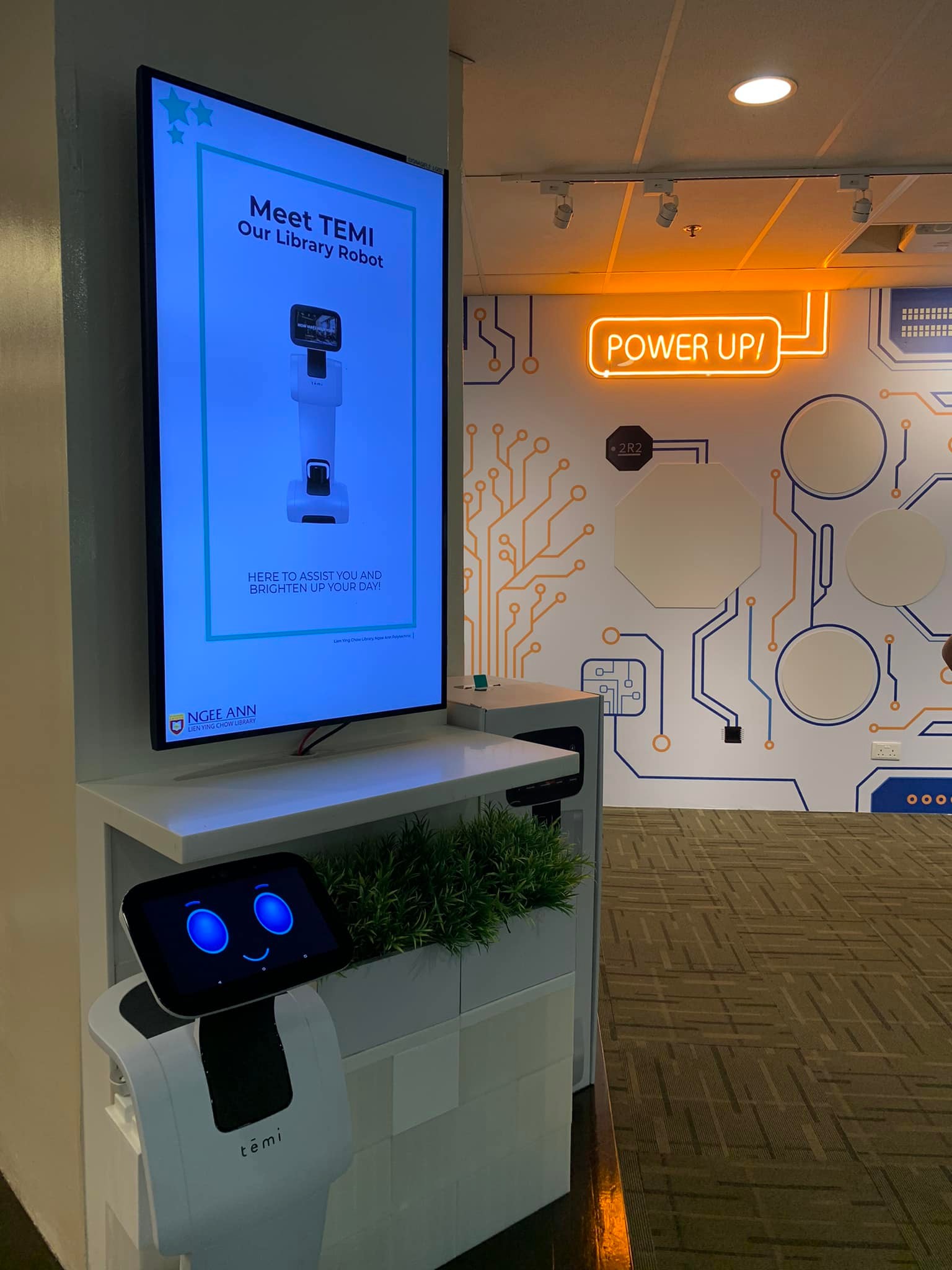 TEMI can help library visitors find the resources they are looking for, be it a comic or magazine. Even better, TEMI will physically lead you there! Photo by @ngeeannpoly on Instagram.
Besides campus tours, the individual schools in NP are organising their own school tours! Find out what our schools have to offer to enhance your learning. The schools will be updating their activities on their Instagram pages, so make sure to give them a follow to stay in the loop (links to the schools' Instagram pages are located at the bottom of the article). If you are interested in talking to our lecturers, find them at the Convention Centre (located beside Makan Place) on all three days of the Open House, from 10am–6pm.
If you ever get lost, you can refer to the campus map or approach any of the NP Ambassadors dressed in black polo tees with their logo emblazoned on their backs.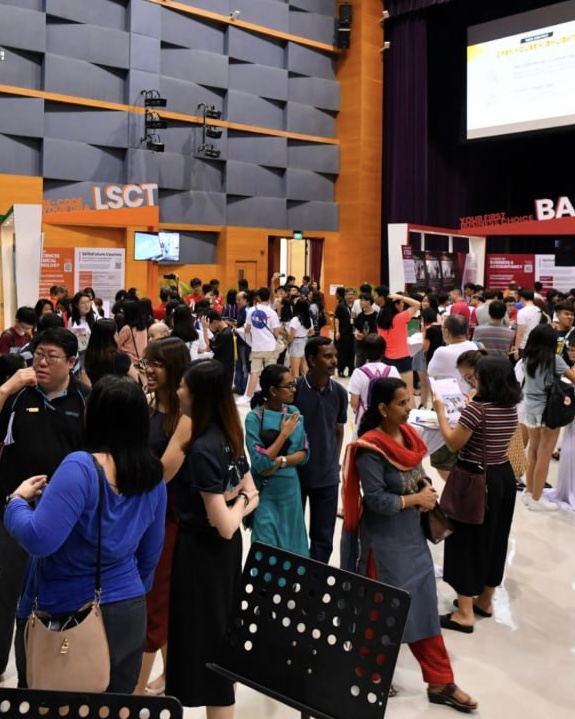 Drop by the Convention Centre to talk to our friendly lecturers and find out more about what their courses have to offer! Photo courtesy of Ngee Ann Polytechnic Corporate Communications Office.
CCA Experience
Explore over 80 clubs and interests NP has to offer at the CCA Experience. Over the course of the Open House, you'll get the opportunity to interact with various CCAs at the Student Plaza and Atrium. With CCAs ranging from the arts, sports, community service, and special interests, you're bound to find a CCA that will spice up your poly life. 
Nasha Ling, a Year 3 Arts Business Management student, is looking forward to the Open House. The 20 year old member of the NP Amplify CCA is participating in her first Open House with her all-girl band, SNOTTY GIRLS. 
"I'm really excited but also nervous since it's the first time I'm performing live in a while," the bassist says. "It'll be fun because I'm with an all-girl band and the songs we're covering are really fun to play!"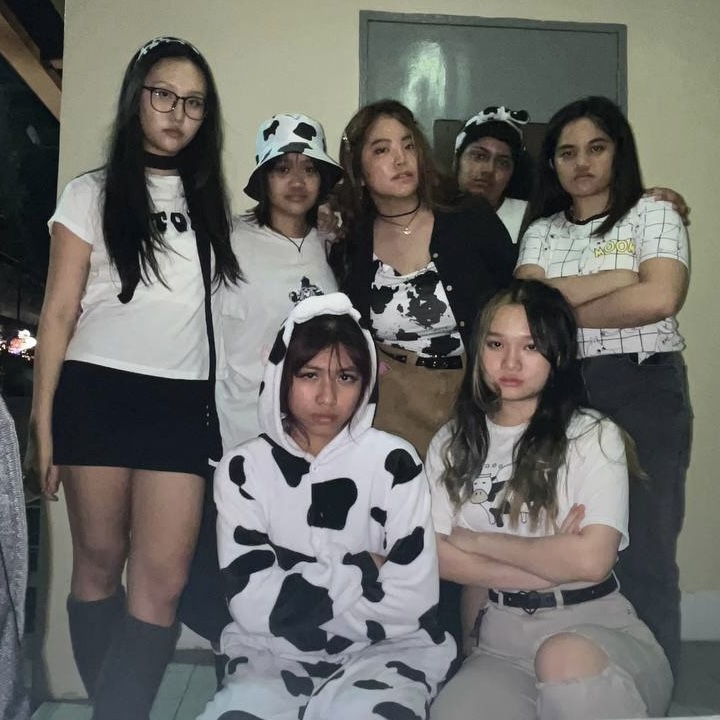 Besides playing two original songs, SNOTTY GIRLS will also be covering songs by all-female musicians. Photo courtesy of Nasha Ling.