But what's your real job?: Valnice Yek, local actress

Many Singaporeans have the mindset that Singapore's market is too small to make it feasible to pursue a career in acting. GRACELYN LIM speaks to Valnice Yek, a local actress in Singapore, to find out more about her journey and her struggles as an actress in Singapore.
Valnice plays the role of Mandy Goh in Sunny Side Up. Screenshot taken from @basicartistes on Instagram.
BY
Gracelyn Lim
Freelancer
Hype Issue #55
Published on
Aug 30, 2022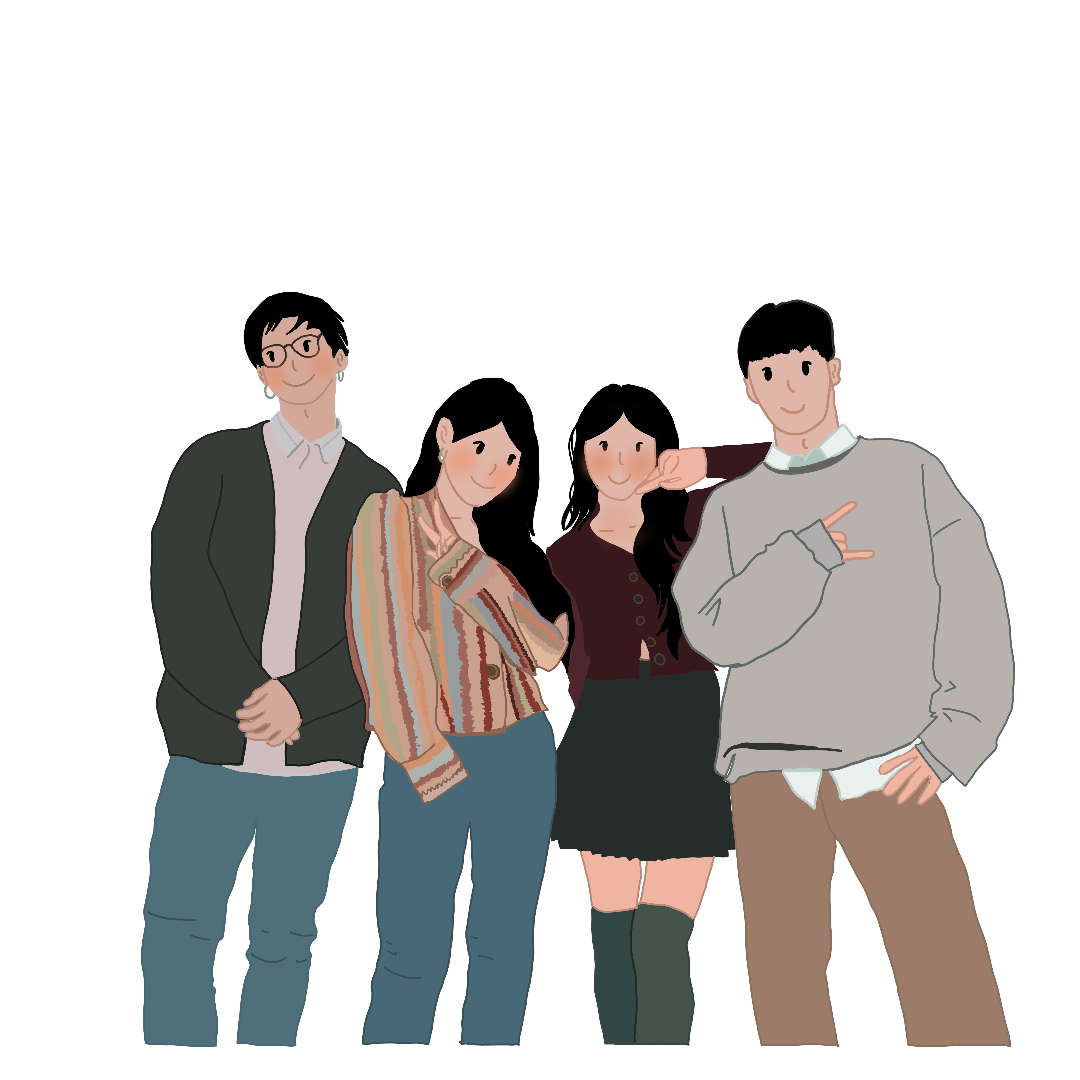 Valnice is a familiar face to many, starring in local productions such as Sunny Side Up, Fried Rice Paradise, The Cutting Edge and many more.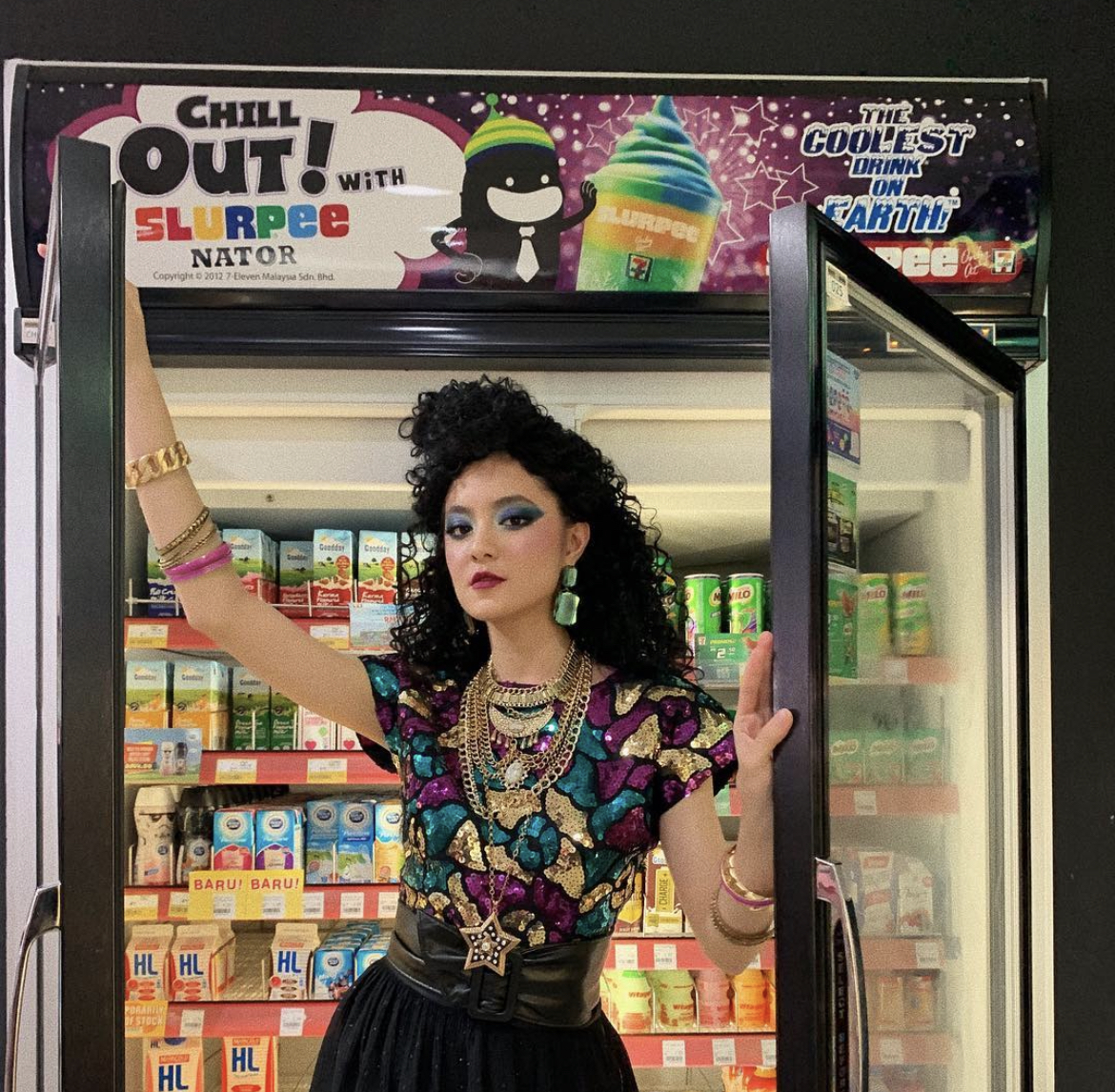 Valnice plays the role of Campari in the television remake of the musical, Fried Rice Paradise, written by local singer-songwriter, Dick Lee. Screenshot taken from @valniceyek on Instagram.
 In an episode of Kaci & Nicole Mukbang, which features models Kaci Beh and Nicole Liew from Basic Models Management, Valnice appeared as a guest and shared how she kick-started her modelling and acting journey. The former theatre major student from the School of the Arts (SOTA) explains how Ms Bonita Ma, the Head Booker of Basic Models Management, scouted her social media account and invited her down to the agency's open casting call. 
Although Valnice did not meet the height requirements to be a model and had left the casting call, thankfully, Ms Bonita contacted her again. 
"She told me to come down to the agency and I did. At that point of time, she wanted to groom an artiste from scratch and [because] I mentioned I had [a] background in theatre from SOTA so we thought [that], okay, we could potentially work together and see where we could go with this," Valnice said in the same Kaci & Nicole Mukbang episode. 
According to Ms Bonita, the company was receiving scripts from places such as Los Angeles and Hong Kong, but they did not have anyone who could fill the roles as they were only representing models at that time. 
"Valnice had a great fresh face, and with the skills that she's [been] equipped with from her years in SOTA, I can simply put her into the resources I have right away," says Ms Bonita.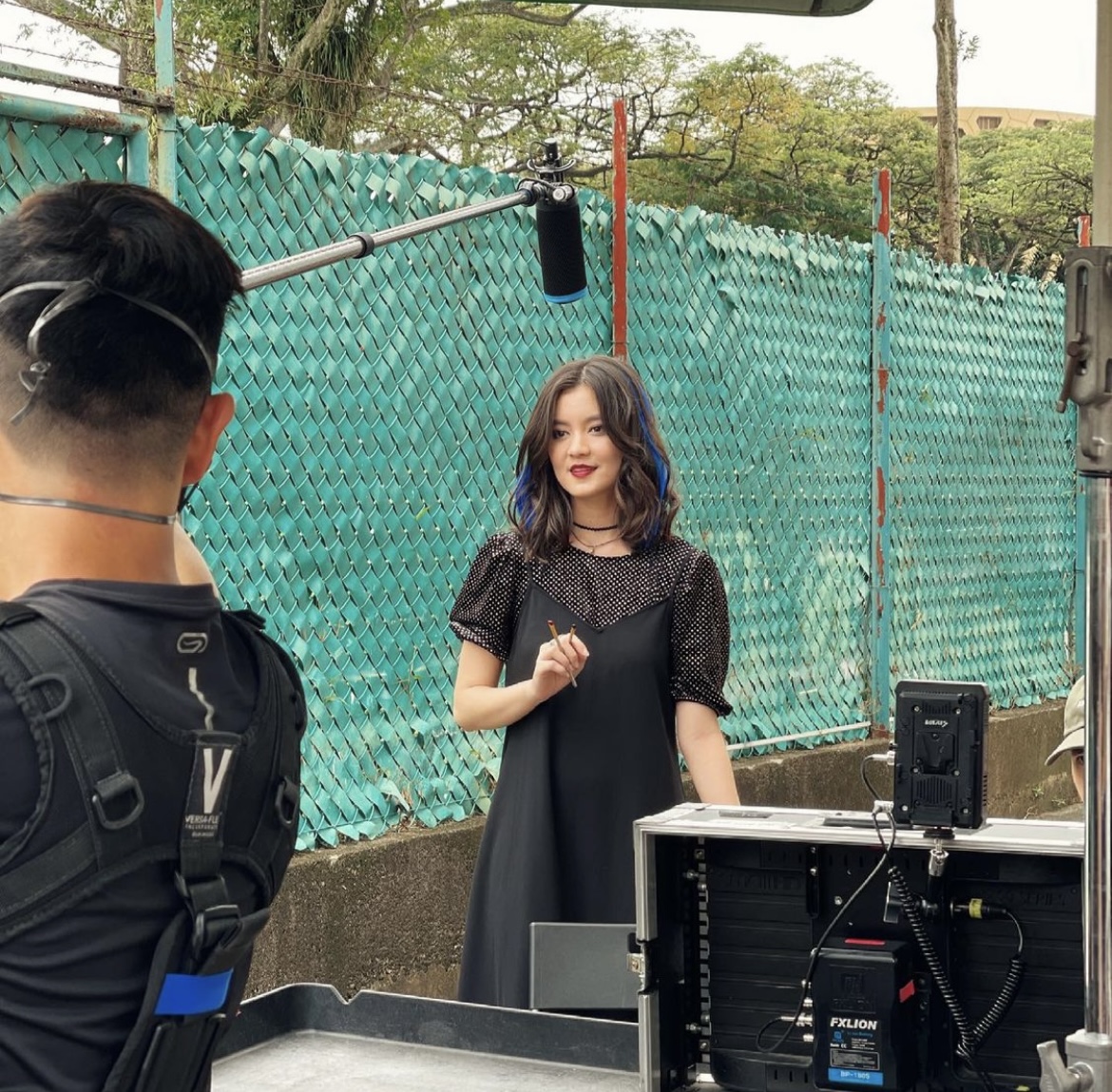 Behind the scenes of the filming of The Cutting Edge where Valnice plays the role of Eureka. Screenshot taken from @valniceyek on Instagram.
 "What is the life of an actress like in Singapore?" is a question you might ask. 
"One working day can range from two to three hours to more than 12 [hours] depending on how many scenes we have for the day," says Valnice. 
Something which the young actress enjoys about her job would be being able to live out different roles. 
"It allows me to live different lives and also try out many different things that I might not get to experience in day-to-day life. For example, I got to hang off a school building once when I did 闭上眼就看不见 (Close Your Eyes) and that's an experience I won't ever forget," says Valnice. 
However, Valnice's journey has not always been sunshine and rainbows. Growing up, Valnice always heard people say that local shows "cannot make it" and she also realised that many Singaporeans do not support local productions. 
"I can understand why people would feel that way, but I do think that once they understand how much work actually goes into a production, they'll learn to appreciate it better. There are really, really good local productions that some people might have missed," says Valnice. 
Additionally, a challenge which Valnice faces is the way people view her acting career. 
"I've once shared that I'm an actress only to be countered with 'but what's your real job?'. Or people would challenge [me] by asking 'what big projects have you been part of?'" says Valnice. "I think the idea that you have to be big and very famous to be considered an actress is quite common here."
Ms Bonita also shares that one of the hurdles Valnice faced was in creating a portfolio. 
"To get a showreel done up for an actress, that's a completely different story," says Ms Bonita. "We tapped into student FYPs (final-year projects), but most of them weren't the type that we needed for her showreel … So in the end what I did was, I wrote my script, my artiste manager pulled together a production and we co-produced a full web-series and two shorts ourselves." 
However, when faced with negative comments about her career and local productions, Valnice brushes them off and believes that what really matters is crafting a good performance for the audience to enjoy. 
"For every negative comment, there's usually always a positive one. It always warms my heart and motivates me when people tell me they enjoy the show I'm in, or they like the character I play," says Valnice.
Throughout her journey, Valnice says that her family and loved ones have always been encouraging and supportive of her decisions to enrol in SOTA, to join the agency and to enter the acting industry. Valnice also mentions how the support she received from Ms Bonita and the Basic Models Management team has helped her reach the point she is at today, as they were the ones who "took a chance" on her and guided her since her day one.
If you're an aspiring artiste, here's what Valnice has to say to you: "Go for it. If it's something you're really really passionate about, it'll be an extremely fruitful journey to embark on. Always be willing to learn from your seniors and remember that it takes a team to produce a show. Show team spirit!"