Bean There, Done That: How One Man's Passion For Chocolate Inspired Him To Start A Craft Chocolate Factory
CHIN NGIOK SHUAN visits Lemuel Chocolate, one of Singapore's sustainable craft chocolate makers to learn about flavour profiling and tasting notes in chocolate appreciation.
The exterior of Lemuel Chocolate's brick-and-mortar store may be unlike others, but it gives it an unique appearance that stays with you even after leaving. Photo by Chin Ngiok Shuan.
BY
Chin Ngiok Shuan
Sub-editor
Hype Issue #55
Published on
Aug 9, 2022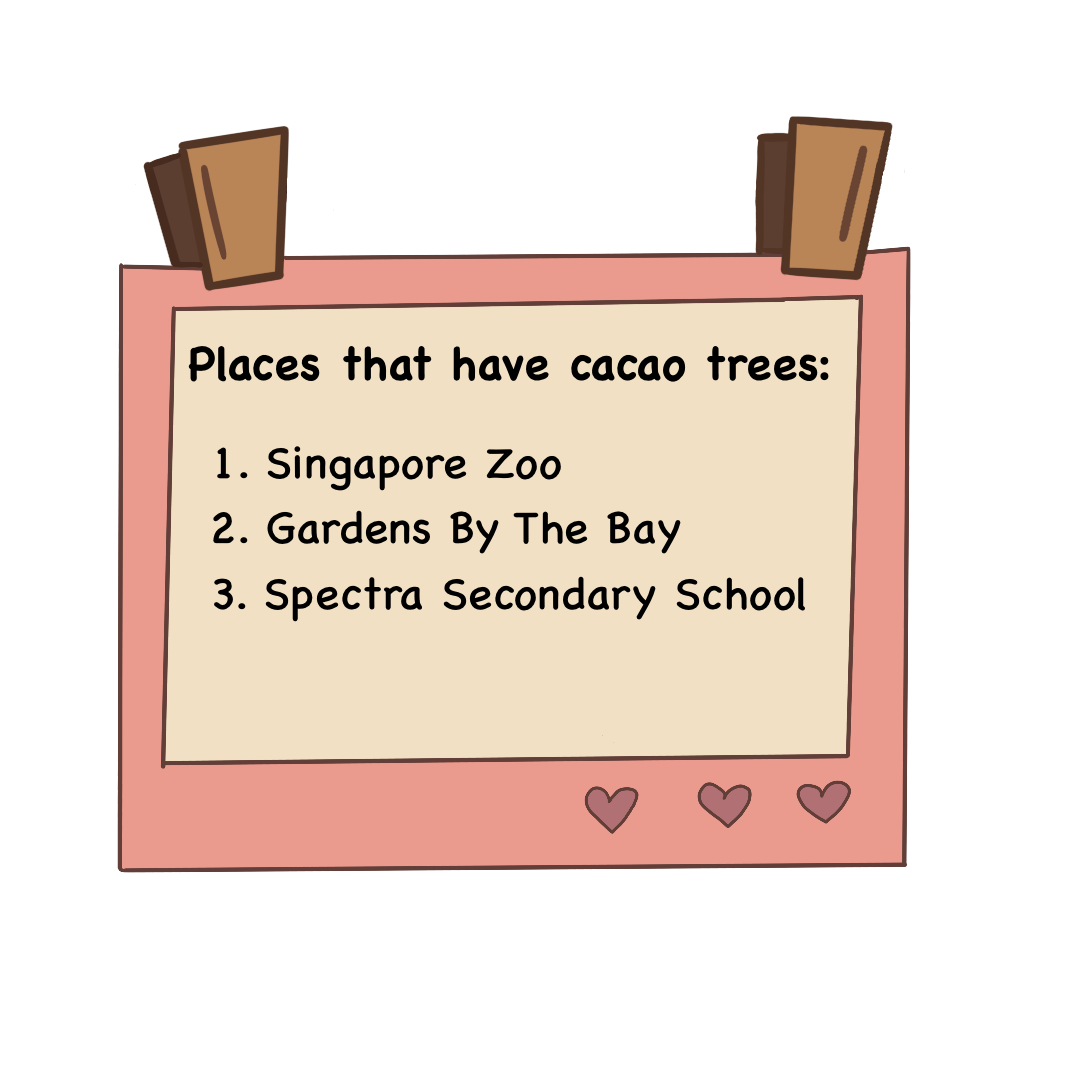 If you ask me whether I prefer sweet or savoury food, my answer will always be savoury. I'd pick mozzarella sticks over macarons any day, and I'd trade donuts in to save pretzels if one had to be obliterated from existence. 
However, if there was one sweet that I'd betray my savoury treats for, it would be chocolate. 
I've tried many different brands of chocolate, from international bestsellers such as Hershey, Nestlé and Cadbury to local brands such as Chocolate Origin and Awfully Chocolate. However, these weren't enough to satisfy me.
I wanted something different and new from what these chocolate retailers and chocolatiers had to offer. I was looking for something that promised a world of difference from all these brands that I've been familiar with.
A quick deep dive into specialty chocolate places did the trick. 
With a 4.4 star rating on Google Reviews and a friend's recommendation of the store, I decided to check Lemuel Chocolate out. Their website is full of information about their history, products and the different workshops they have to offer.
From chocolate appreciation workshops to learning how to design and make your very own chocolate bonbons, Lemuel Chocolate has a workshop for everyone. They even have a special workshop for children to create their own hot chocolate bombs and chocolate truffle balls. To say that I was impressed when I first went through their website would be an understatement. 
With the experiences Lemuel Chocolate offered, I had a pretty hard time choosing what to go for to make my experience there a worthwhile one.

(Okay, not that hard. I'm a broke student. I don't have that much money on hand to spend, but it would've been really worth it if I did.)

In the end, I chose the Craft Chocolate Appreciation and Tasting Workshop ($60). The workshop, located in The Star Vista, encompasses a tour of Lemuel Chocolate's production facility and a blind-tasting session of their specialty handcrafted single-origin chocolates. 
They'd just opened for business when I came in, so there weren't too many people milling about the store just yet.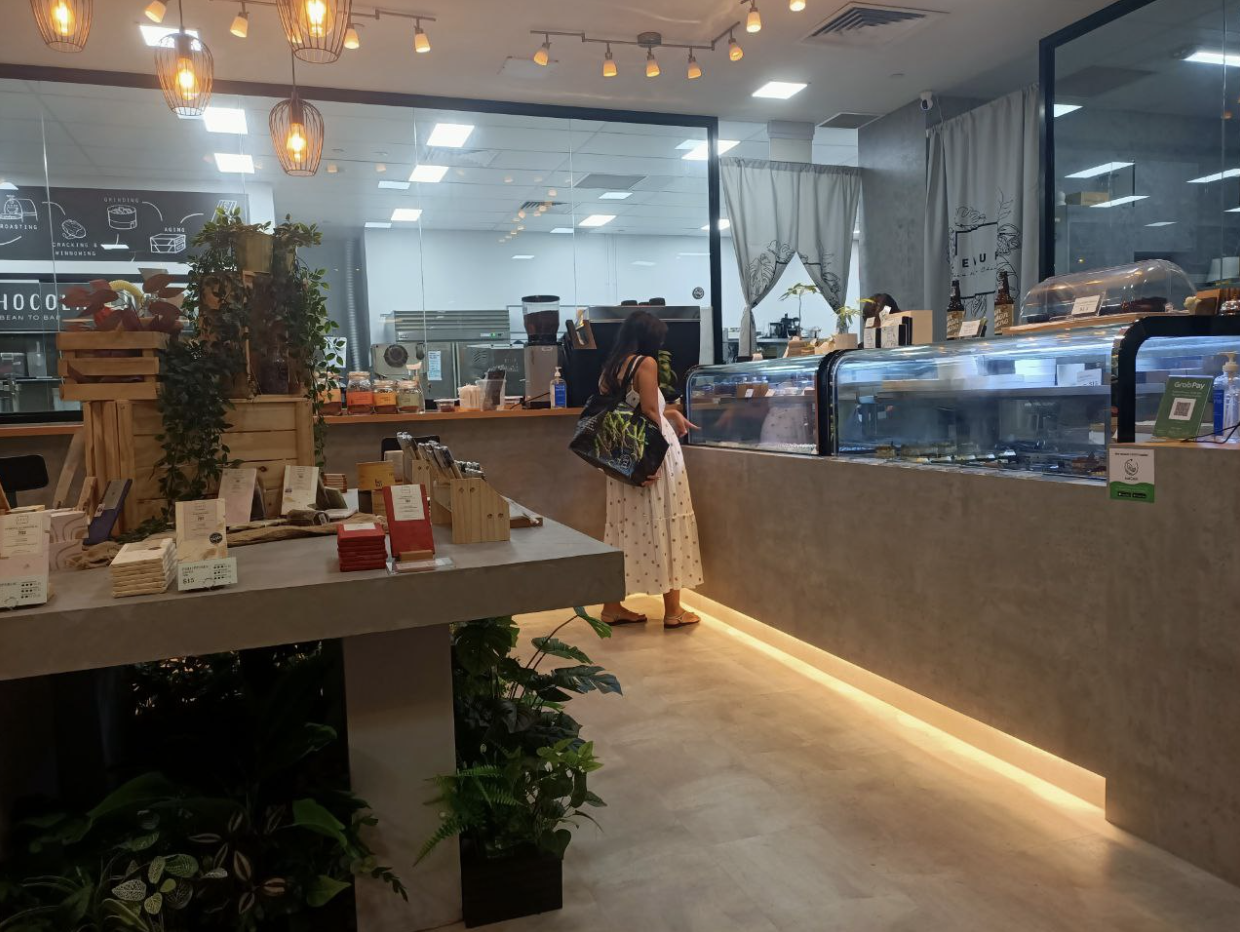 11am was a quiet time for the store as everyone was still setting up.  When the clock hit 12pm however, the humble store was bustling with people, bringing Lemuel Chocolate to life. Photo by Chin Ngiok Shuan. 
Though I was there early for my 12pm workshop, I still had to wait for about 15 minutes before I was invited past the glass displays into a room behind the counter. There, I was greeted by Mr Ronald Ng, founder of Lemuel Chocolate and the man in charge of taking me through the workshop. 
From the moment I stepped foot into the room and sat down opposite Ronald, his passion for his craft shone through. With a powerpoint presentation, a worksheet, and a taster plate with three different chocolates laid out for me, I was launched into the inner workings of Lemuel Chocolate. 
To start us off, Ronald gave me a quick introduction of himself and his motivation behind starting Lemuel Chocolate, citing how his love for chocolate stemmed from his childhood experiences eating it during Chinese New Year with his family. As his family was not well-to-do, he often only had chocolate during the festive period. From there, he wanted to know everything he could about chocolate. He even worked in a factory in Johor, Malaysia to get his first taste of what the process would be like. 
He then shared his main aim in opening Lemuel Chocolate, which is to make their chocolates from scratch using only ethically-sourced cacao and letting chocolate lovers like myself learn how to fully appreciate and understand the craft behind true chocolate and its source. He also hopes to remind others on how tirelessly cacao farmers work to provide us the cacao beans needed to create the chocolates we know and love.
Chocolate, Ronald says, is made by a few players in the industry. Firstly, there are the industrial chocolate manufacturers, who usually reconstitute broken down cocoa ingredients to make their chocolate.
Next, there are chocolatiers, or trained professionals who use chocolate couverture to create chocolate products. The most prominent chocolatier in Singapore is arguably Janice Wong, though I have to admit that I've never tried that particular brand before. 
There are also chocolate retailers such as The Cocoa Trees and Candy Empire which distribute and sell different brands of chocolate. 
Lemuel Chocolate falls into the final category of chocolate makers: Craft chocolate makers. In this group, they use a bean-to-bar concept to make their chocolates in small batches, only using fine cacao and keeping their ingredients as simple and organic as possible. In Lemuel Chocolate's case, they only use cocoa beans and cane sugar to keep the chocolates as authentic and pure as possible, not wanting to add anything artificial in their craft.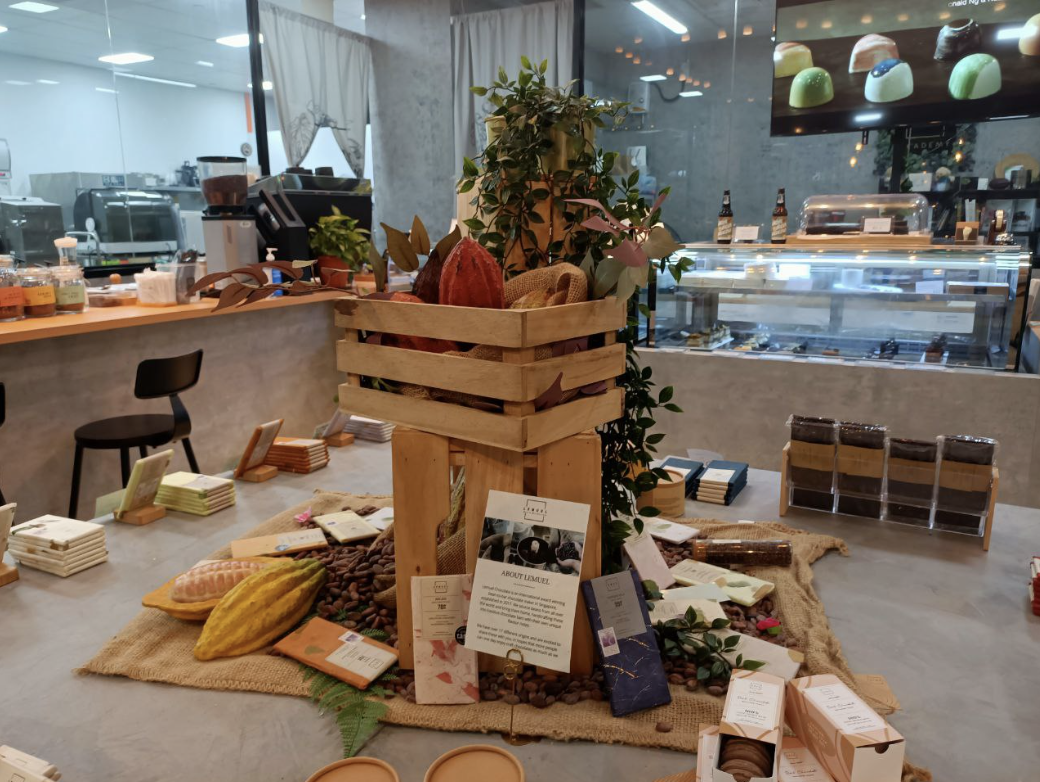 The chocolate display in Lemuel Chocolate's physical store has life-size replicas of cacao pods and cocoa beans in the centre as both a display piece and a reference for customers to see where the chocolate we all adore originates. Photo by Chin Ngiok Shuan. 
Ronald didn't waste any time telling me how he has been steering Lemuel Chocolate in the direction of sustainability when choosing their cacao sources, giving me everything that the company could be transparent with when it came to the sourcing and obtaining of their cocoa.  
The statistics that he shared with me included details about farm sizes, the number of registered farmers, and even environmental factors such as farm altitudes and annual rainfall. These tidbits of information, alongside his personal anecdotes about visiting the farms had me listening to him in a state of complete enrapture. 
But with such a short amount of time allocated for our workshop, we had to move on before Ronald could go into deeper detail. The next segment had me learning about the geography of cacao, such as how most cacao trees can only grow in places close to the equator line due to the tropical climate we have. 
Otherwise known as the Cacao Belt, this section comprises certain regions of North and South America, Australia and some parts of Asia, including Singapore. The list doesn't end here. Major contributors to the international cocoa supply such as Africa and India lay within this 'belt' as well, giving us unique supplies of cacao that vary in taste depending on where the cacao came from. 
When we were halfway through with the slides, Ronald told me that it's not only the environment in which the cacao trees grow that affect how they taste but also the post-harvesting processes, fermentation, drying and roasting, being vital in allowing the cacao to fully develop their taste. 
After covering the basics of cacao harvesting and processing with me, this was where I got to try out the different single-origin chocolates Lemuel Chocolate had to offer. 
Ronald had set out a plate of six chocolates for me, two each for three different places: Bunong, Cambodia, Papua New Guinea and Chiang Mai, Thailand. While Lemuel Chocolate readily has chocolates from over 10 places of origin to choose from, there's a reason why he was only letting me try three.
In chocolate awarding events such as the International Chocolate Awards, tasters are normally not allowed to taste more than 20 different chocolates in a day. However, even then, that's pushing the limits of the taster as the complexities of the chocolate is an important factor in determining how good a chocolate is. The process takes a lot of time and sensory reactions. Because of this, Ronald says that he often tries not to exceed testing six chocolates each time as he wants to be at his best for every round. 
When it comes to chocolate profiling, Ronald pointed out that all five senses had to be used to determine the chocolate's quality. We had to first inspect how the chocolate looked, making sure that there were no visible imperfections such as scratches. We also had to look at its colour to check for discolourations. Even though it was my first time assessing a chocolate's quality in this way, it didn't feel difficult at all with the clear instructions I was given. 
Next up was how the chocolate smelt. I had a lot of trouble with this. I'll be the first to admit that I don't have a good sense of smell. Asking me to pick up certain notes just by smelling them is almost like asking me to do junior college mathematics. I can't do it. But the subtleness of each scent surprised me. Despite having to wash my hands over and over again when the chocolate melted everytime I rubbed it between my fingers (yes, an actual step), I found that it did help elevate the entire experience. It almost felt like a teaser as to what was to follow. 
You know that thing they do in the KitKat advertisements where they break the bars in half so that you can hear its crunch? That's what Ronald and I did next. He says that while a clean snap doesn't indicate the quality of the chocolate, it usually adds to one's overall impression of the chocolate.
Finally, it came to the actual tasting. When it came to the first piece of chocolate, Ronald told me to first break off a small piece to 'prepare' my senses, biting on it to break it into smaller pieces and letting it melt in my mouth. Afterwards, I was instructed to take a few deep breaths to 'open' and enhance my sense of smell before rinsing my mouth with water to cleanse my palate. This way, with all my senses prepped and ready to go, I could then fully enjoy the taste of each chocolate. 
With the same instructions as before, along with an additional direction to close my eyes and focus on the chocolate itself, Ronald waited for me to describe to him how the chocolate tasted. What was the taste like? Was it fruity, nutty, earthy? How about sensations? Was there any astringency, acidity or spiciness? 
These were just leading questions to help me along the way. He also provided me with two charts with flavour intensities and defect intensities, telling me that these were the more common flavours that people usually taste while they ruminate over the chocolate.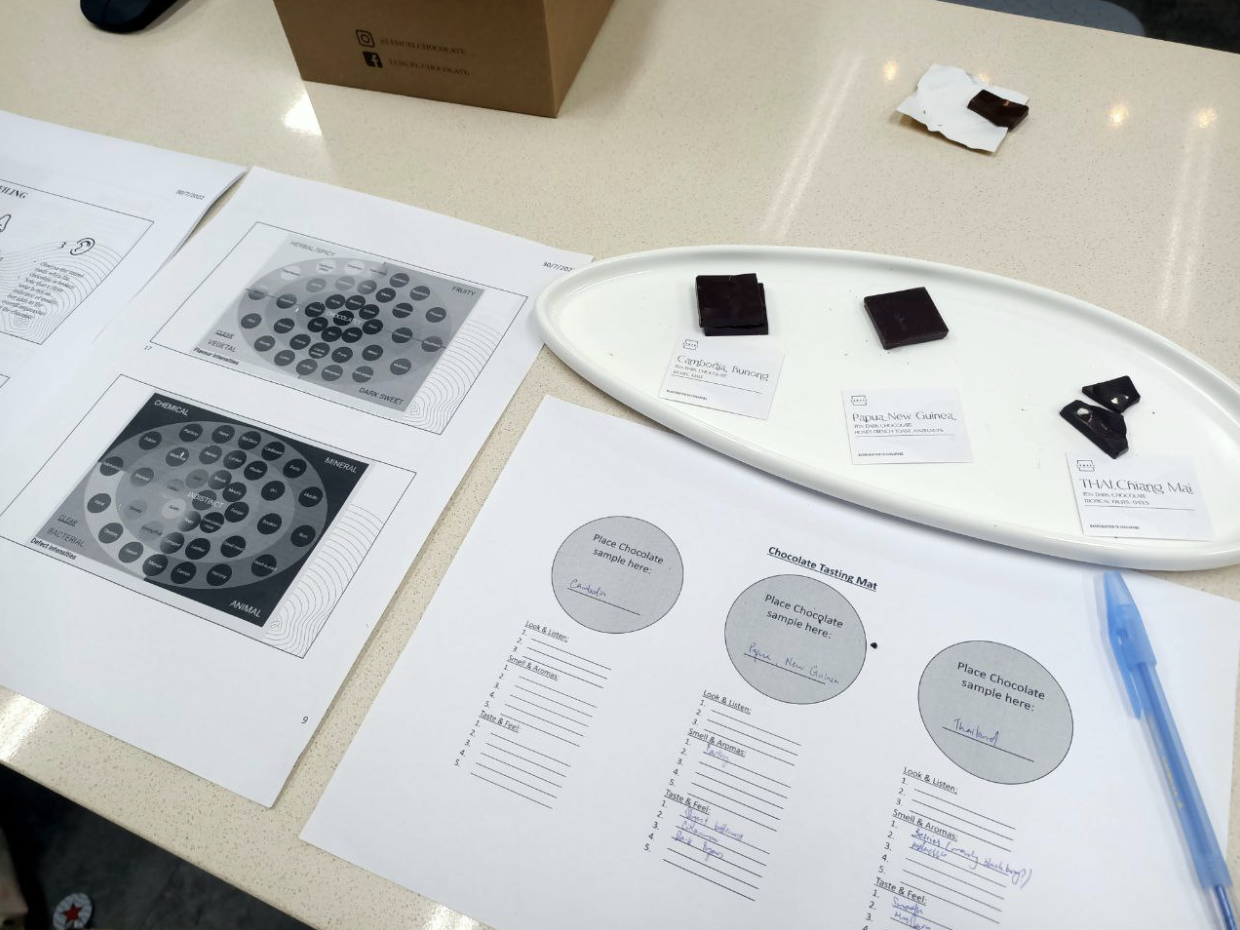 The worksheets had different graphs for me to identify various tastes and smells that the chocolates had. Listing them down allowed me to recognise the differences between the samples. Photo by Chin Ngiok Shuan.
As I'm new to the chocolate-tasting scene, Ronald told me that he would let me try the chocolates made from the cacao beans originating from Chiang Mai and Papua New Guinea first. While they looked similar, the difference in their taste surprised me. 
The chocolate sample from Chiang Mai tasted more fruity, while the one from Papua New Guinea had a more earthy undertone. The sweetness and bitterness from the respective chocolates had me amazed at just how the cacao's origin could bring such a big difference to the chocolate's taste despite using similar ingredients. 
While I considered the different aftertastes and flavours, Ronald brought me for the part of the workshop that I was most excited for: the factory tour. 
If I thought the storefront smelt amazing with all the different chocolate products outside, the factory inside was heaven. From cocoa beans being roasted, grinded and conched (a process whereby cocoa butter is distributed within the chocolate and 'polishes' particles to promote flavour development) to chocolate being aged, there were so many things going on behind the scenes. I was captivated by all the action. 
Bringing me through to a corner of the factory, Ronald began his walkthrough of the whole process of how Lemuel Chocolate turns their cocoa beans into the chocolate products that they sell. The room he led me to was one where they roast their cocoa beans and kept stock of their unroasted ones. The number of bags and containers was overwhelming. There was also a table where a large sieve was placed, with which he demonstrated the process of bean sorting Lemuel uses to ensure only the highest quality beans end up in their craft chocolate. 
Ronald also showed me their roaster and I was offered a few stray roasted beans that were left behind to try the cocoa nibs inside. I was surprised by the buttery taste, something I had not been expecting since the smell of the roast made me think it would taste more like coffee than butter. As much as I was tempted to ask if I could try some of the other roasted beans, I knew there was still a lot to learn from Ronald and my first foray into the world of chocolate wasn't stopping here. 
Just outside the room was a line of machines that were all in the midst of grinding and conching different cocoa beans into smooth, silky liquid chocolate. Ronald talked me through the process of how the de-shelled, roasted beans ended up looking like the chocolate I was seeing. 
When it came to the ageing process for the chocolates, there were dozens of different chocolates being aged, some newer than others. This part of the process takes about three weeks as the chocolate needs to mature for its flavour profile to stabilise. If someone had told me before the workshop that I needed to wait at least three weeks for a bar of chocolate, I would've laughed. But the workshop and factory tour was quickly convincing me that good things are worth the wait, even if the waiting was going to be excruciating. 
Of course, all good things come to an end, and we concluded our factory tour with the reminder that I still had a final chocolate to taste. While preparing myself to go through the steps of chocolate appreciation again for the piece from Bunong, Ronald posed me a question that I hadn't considered important before: How long did the flavours from the other pieces I had eaten linger in my mouth?

That's another crucial part of taste-testing chocolate. According to him, the longevity of a chocolate's lingering taste is a crucial factor when judging chocolates for awards. The longer the taste stays, the better the award could be. I didn't take note of this before, nor did I notice the time. However, I did know that in the time since trying the previous melt-in-your-mouth chocolates on the tour, I had certainly begun craving more. 
To me, the single-origin chocolate from Bunong had the best flavour profile out of the three I was given to sample. With a wine-like flavour and a lychee aftertaste, I enjoyed the fruitiness of it, savouring every second I could with the chocolate. 
Not long after the final taste-test, the workshop unfortunately came to an end. But I couldn't resist getting a few more chocolates to bring home to enjoy.
These are just some of the many chocolate bonbons that Lemuel Chocolate sells, and I couldn't resist getting a box of them to try at home. Photo by Chin Ngiok Shuan. 
Other than the full chocolate bars including the flavours I'd tried during my workshop, Lemuel Chocolate also had bonbons, ranging from fruity flavours like strawberry and yuzu, to more unusual flavours like Thai Tea and Smores.
Other than that, they also had various bakes such as single-origin basque cheesecakes and blackout brownies. As an indecisive person, the sheer number of choices I had to make that day could've kept me there for ages.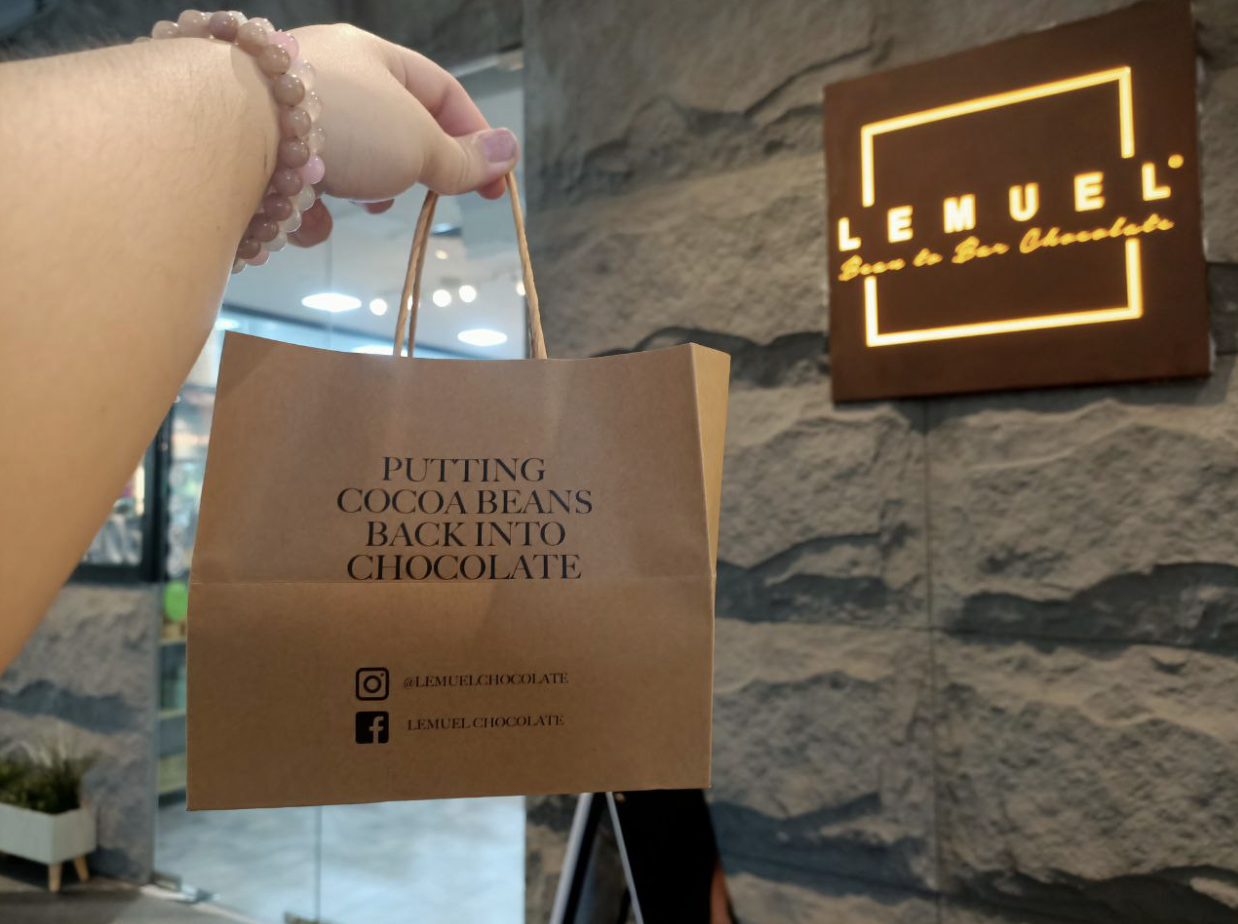 In the end, I bought a number of chocolate bars and bonbons for my friends and family to share, spending an additional $70 on top of my workshop. The $70 was inclusive of a discount I had from attending the workshop. Photo by Chin Ngiok Shuan.
The experience I had at Lemuel Chocolate was an immaculate one. With how friendly and approachable Ronald and the other employees were, alongside the vibrant atmosphere and rich chocolate smell in the store, I could've spent an eternity in that store just people-watching and learning.
Their workshop prices may tend towards the expensive side, ranging from $35 to $150 per person depending on which one you go for. Additionally, their chocolate prices are steeper than an ordinary bar of chocolate from the grocery store would be, costing about $15 per bar. However I do believe you get what you pay for here, as Ronald and his team are passionate about their craft, which makes the entire experience worthwhile.
Information:
Information taken from Lemuel Chocolate:
Name: Lemuel Chocolate
Address: 1 Vista Exchange Green, #01-04/05 The Star Vista
Opening Hours: 
Mon – Sun 10am – 9pm
Verdict: