Singapore Night Festival 2022: An FMS Collaboration
SHAE LYNN QUEK shares how Ngee Ann Polytechnic's (NP) School of Film & Media Studies' (FMS) students from Media Post-Production (MPP) and Mass Communication (MCM) contribute to the annual night-time arts and cultural festival.
Singapore Night Festival (SG Night Fest) makes a comeback this August, bringing the Bras Basah.Bugis (BBB) district to life again. Photo taken from Singapore Night Festival.
BY
Shae Lynn Quek
Publicity Manager
Hype Issue #55
Published on
Aug 5, 2022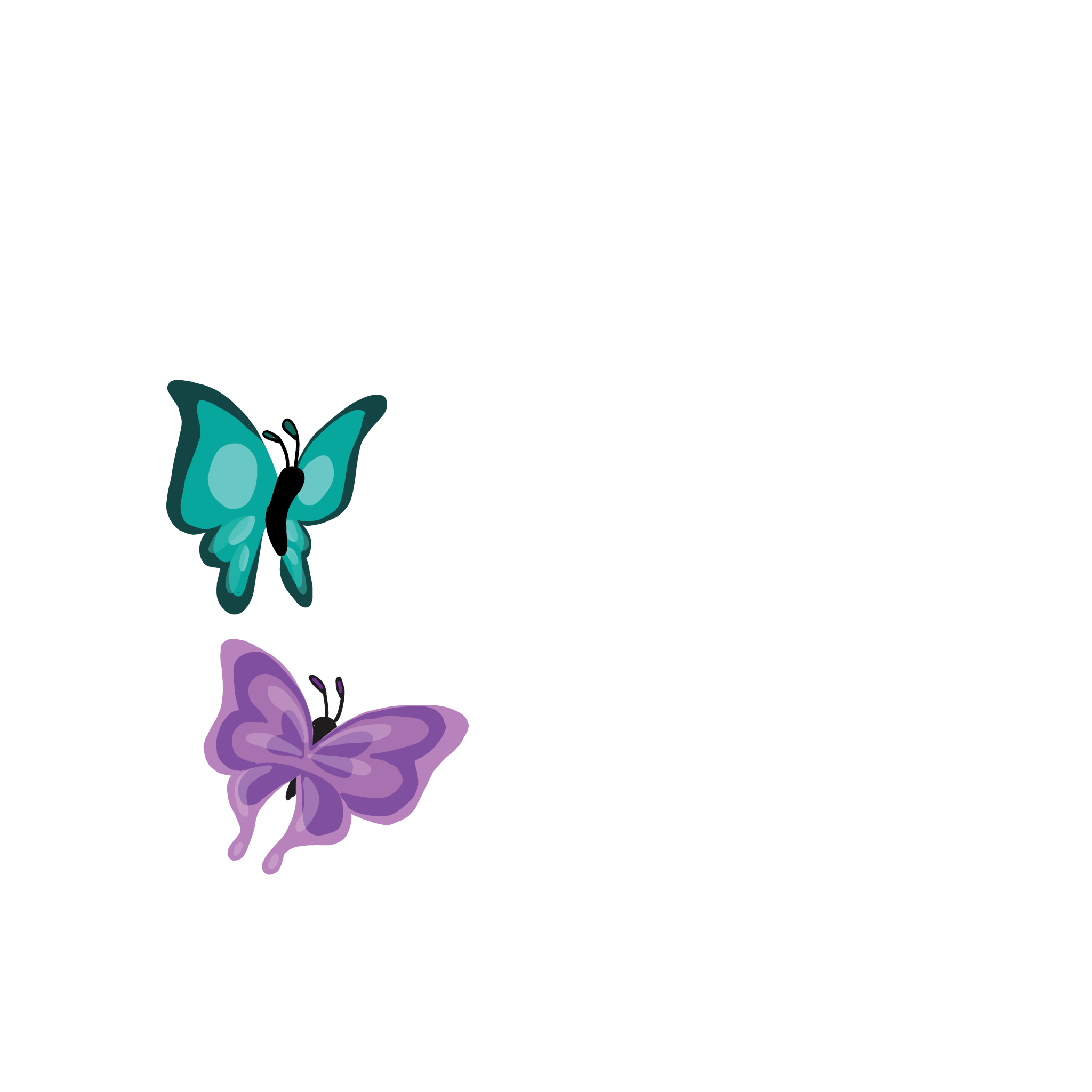 Just like everything else that has been delayed by Covid-19 restrictions, many media students have had to experience a 'hiatus' as well. Up until recently, major events such as concerts and bazaars have had to be put on hold, shattering hopes of a return to normalcy. As media students, events such as festivals and showcases provide opportunities to learn and apply what has been learnt in school. These are vital to their development as upcoming media practitioners. 
This year, this drought is finally over as we adjust and adapt to the new normal. After a two-year hiatus, we can experience Singapore Night Festival's Rebirth this August. 
Lighting up the BBB district, popularly known as Singapore's place for arts and heritage, are over 55 exciting immersive experiences that range from projection mapping to live performances. Look forward to a plethora of dazzling night lights, art installations, and many more.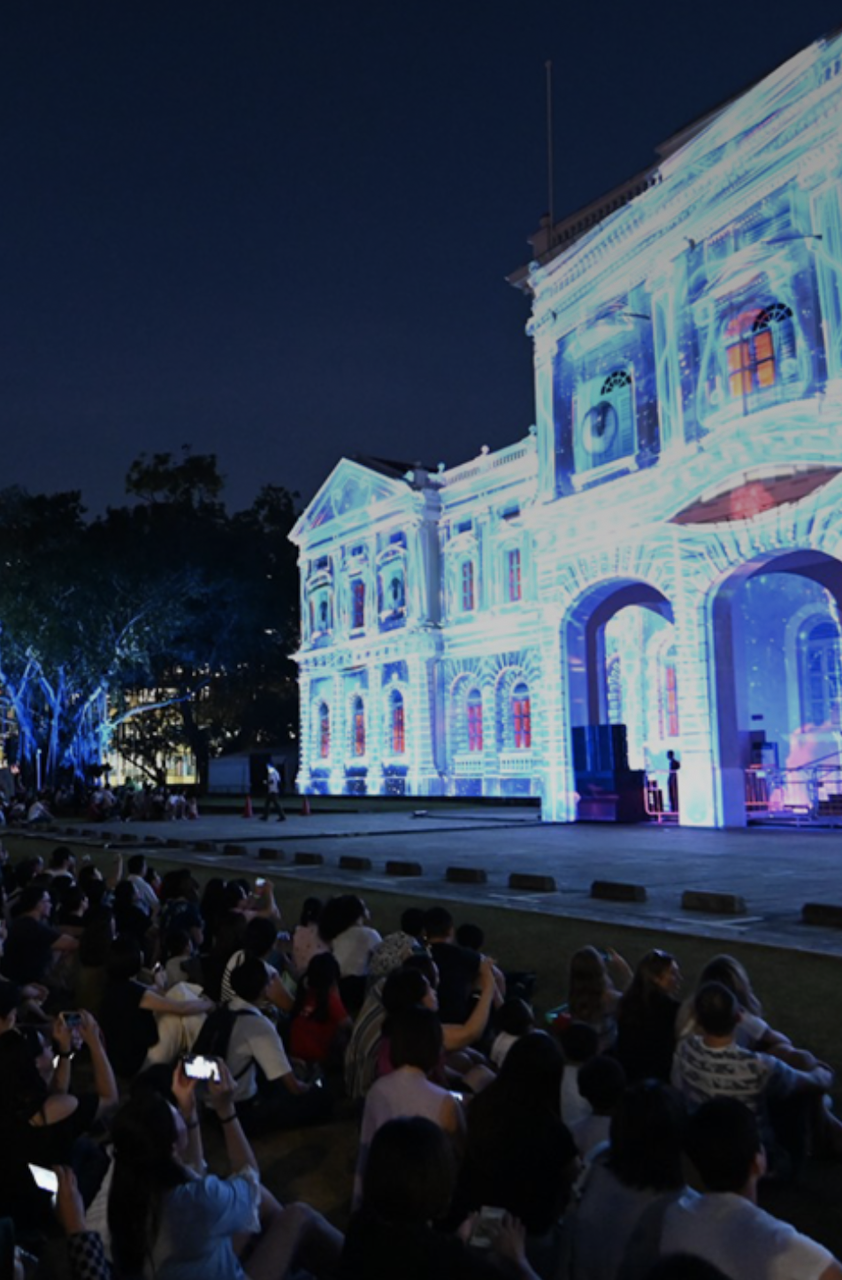 The line-up of events consists of arts, heritage and cultural experiences, offering something for everyone. Photo taken from Singapore Night Festival.  
SG Night Fest will be held from sundown to midnight between Aug 19 and Aug 27, 2022. Watch the facade of iconic landmarks such as the Stamford Clock Tower and Fort Canning Park spring to life with light projections, immersing yourself in the stories.
Since its last installation in 2019, SG Night Fest has taken time to reflect and come up with a goal for this year's festival with the theme Rebirth. They aim to chart a new path to focus on working even closer with the community and bringing everyone together in the vibrant BBB district.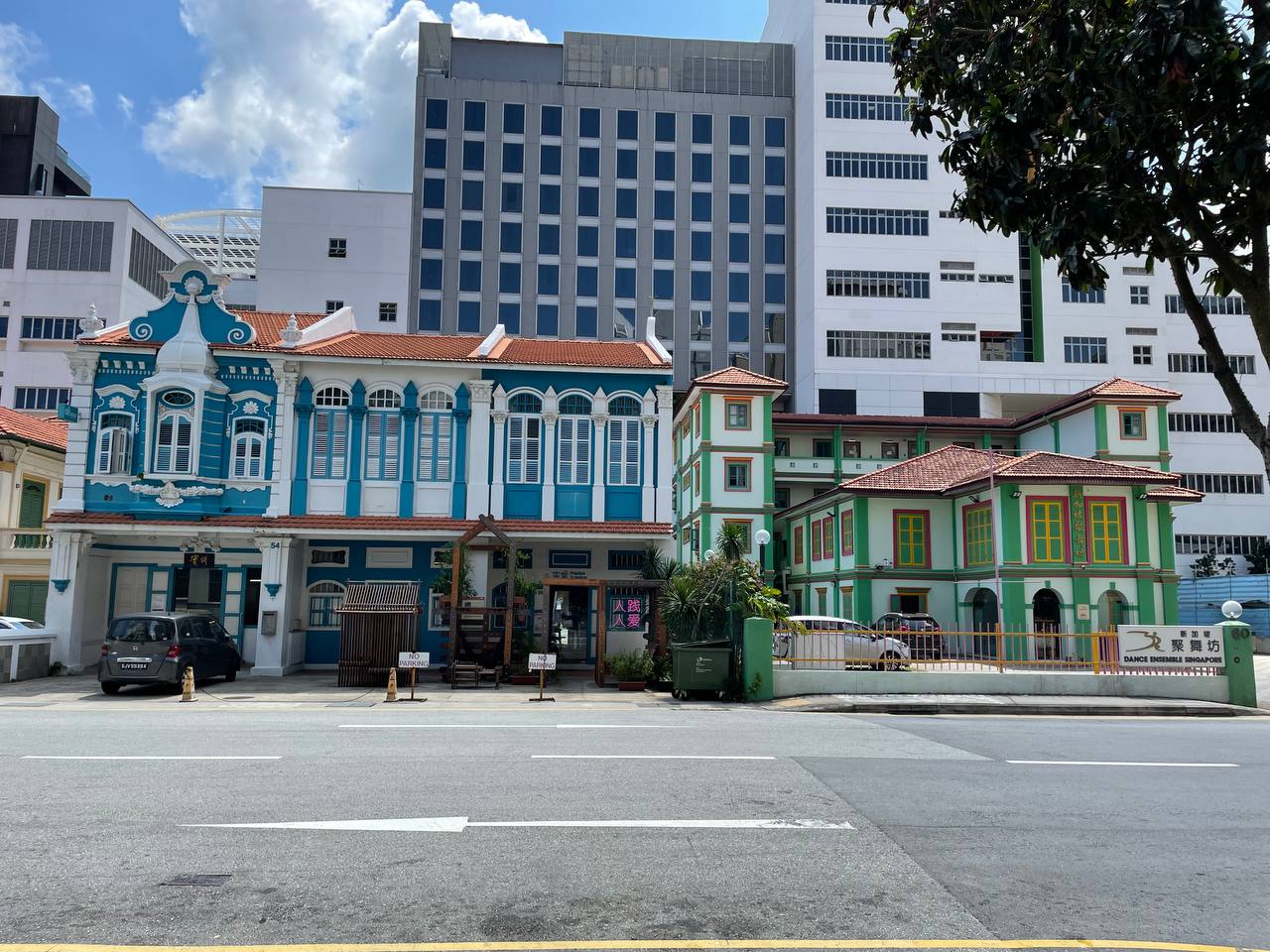 The BBB district has a distinctive identity which reflects its cultural heritage. Photo courtesy of Integrated Brand Communications Campaign (IBCC). 
What makes SG Night Fest a little different this year is that they have collaborated with NP students from the MCM and MPP courses.
This year's SG Night Fest is going 'hyperlocal', where the festival serves as a platform for local artists to showcase their work and perform in the iconic BBB district. 
As part of their capstone project, NP's final-year MPP students have taken part in designing their own set of light projections that will be featured in this festival. 
In hopes of adding a hint of magic and mystery to the festival, student group Lueur, a collective formed by several MPP students, have come up with Madeleine. It is an animation that will take the viewers on a visual journey, allowing them to experience the magic and mystery of the BBB district through cultural and historical milestones that represent the beginnings and identity of the precinct. They will also have a chance to reminisce about the past as they follow a guided tour of its unique history.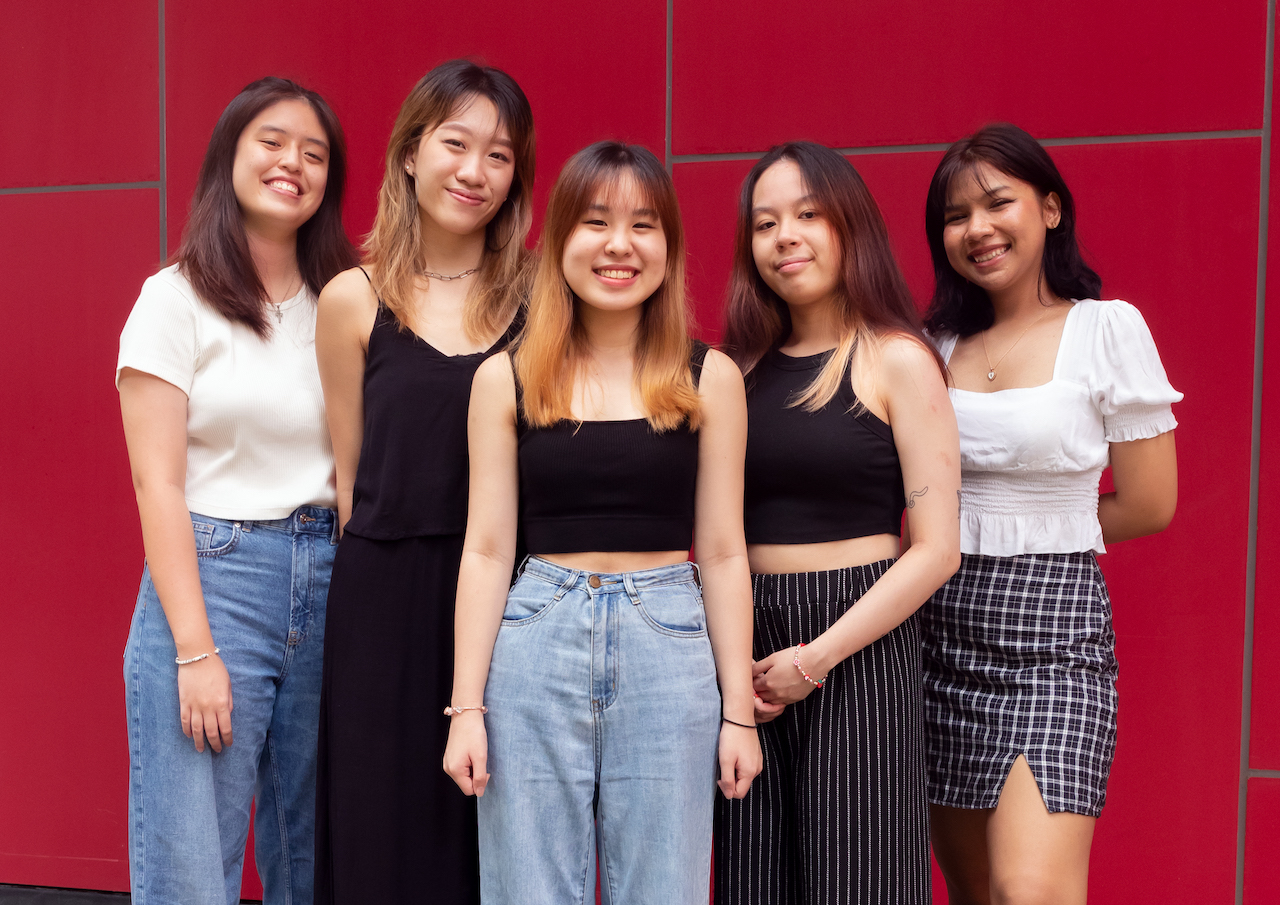 After multiple projects in school, the MPP students, (from left to right) Elyza Tan, Chan Yun Qi, Chan Yeng Huei Sherlene, Han En Yu, Siti Fairos Masyirah, have experienced the different aspects of post-production and are now equipped with the knowledge and skills to showcase their work at SG Night Fest. Photo courtesy of Lueur.
"The artwork was inspired by the landmarks, streets, and the flora and fauna that played a significant role in the BBB precinct. As this is going to be a part of the SG Night Fest, we designed the elements to give off a vibrant feel," said Elyza Tan, 19, final-year MPP student.
Lueur hopes for their two-minute animation to showcase BBB's unique and historical elements and also remind viewers on how vital it is to maintain the district's cultural aspects. 
The vibrant pop art style animation will be projected onto the Stamford Clock Tower. Photo courtesy of Lueur.
As part of MCM's IBCC capstone project, The Social Fix, a student-run advertising-marketing agency has partnered with SG Night Fest as a part of their marketing team to embrace and bring a new dynamic identity to the festival by encouraging people to learn more about the rich history of the BBB district.
The Social Fix in preparation for the festival. Photo courtesy of IBCC.
Through their marketing campaign, they hope for participants to reignite their inner flame by making new inspiring memories at SG Night Fest. Immerse yourself in art and stories while you bond and spend quality time with your loved ones through this festival.
You can show your support for The Social Fix by taking part in the Mystery Through Time competition organised by The Social Fix themselves. You can even stand a chance to win any of these prizes:
– 10% off voucher for One Click Studio
– 15% off vouchers for One Sushi and $10 off vouchers for I'm Kim BBQ
– $5 off voucher for Function Five Thriftshop
– $20 Grab gift cards
– SG Night Fest exclusive goodies
@sgnightfest on Instagram will be posting one riddle a day from Aug 3 to Aug 7. Don't forget to do the following steps to ensure that your entry is counted:
1) Follow @sgnightfest on Instagram 
2) Tell who you want to visit the festival with and your answer to the riddle in the post's comment section
3) Share the post of the riddle on your Instagram story and tag @sgnightfest for an extra chance to win 
From there, 5 winners will be randomly chosen for each prizes' giveaway.
Time to put your thinking caps on. 
If you are curious to know more of what SG Night Fest has to offer, head on over to @sgnightfest on Instagram or to their website https://www.nightfestival.gov.sg/. 
Don't miss your chance to see BBB in a different light.