Elton John & Getting Older
JAMES SHARPE reviews Elton John's Farewell Yellow Brick Road concert at Ashton Gate in Bristol, England on Jun 22, as well as shares his thoughts on ageing, family and the value of time. 
BY
James Sharpe
Teacher-in-charge
Hype Issue #55
Published on
July 14, 2022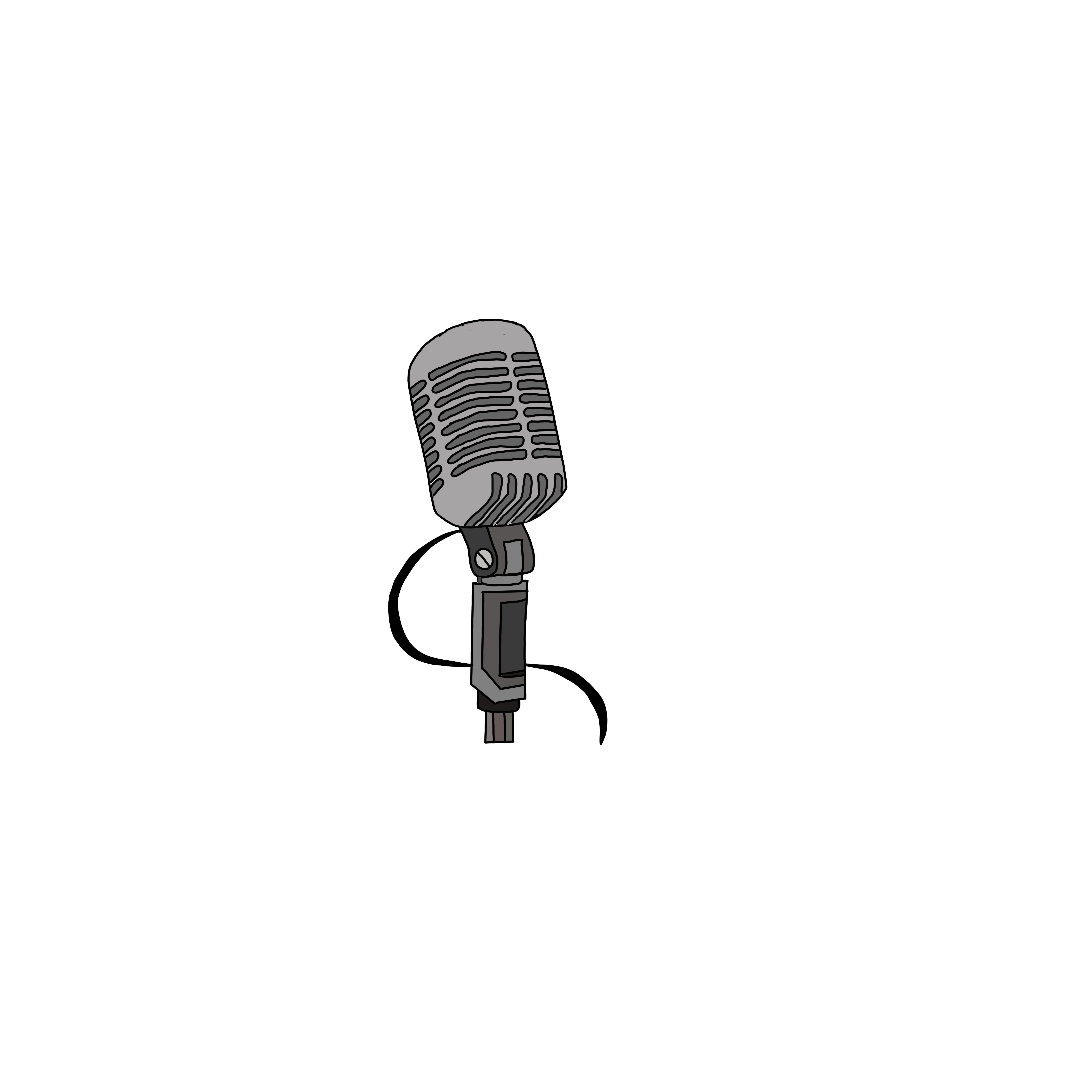 I'm usually a pretty difficult person to surprise or buy presents for. In my life thus far, I have normally bought myself Christmas and birthday presents long before anyone has had a chance to get ahead of me. Call it a character weakness, needing instant gratification, or call it a passion for grasping opportunities as soon as I can and living in the moment at all costs. The result is equally maddening for those around me. 
Thankfully, my wife of 22 years knows this well, and has developed strategies to work slices of suspense and excitement into our lives, in spite of me. Principally, as I have come to understand, she does this by buying things that I would never dream of spending money on and not telling me. This is pretty much how I found myself with her and my two sons in the second row of Elton John's Farewell Yellow Brick Road in Bristol, England, in June this year. Clearly, I knew we were going to the concert. I just didn't know that I'd be within smiling distance of the man himself. 
When my wife and I saw Elton John for the first time for the first time, we were students living in Sydney back in 2002. The fact that so much has changed over the course of 20 years gave me much chance for reflection throughout the concert, as I continued to pinch myself to combat how surreal the experience was. 
Elton, sitting behind his signature piano, started strong with 'Bennie And The Jets' and 'Philadelphia Freedom' which had everyone around me out of their seats, setting the scene for an evening that, even with my terrible memory, I will struggle to forget. 
I can't comment on the sound quality, or accuracy of each song rendition as firstly, I am not an audiophile. Secondly, I was wearing ear plugs and lastly, I just don't think it would have mattered to anyone if he had sung three keys out of tune. I suppose that being about five metres away from 'Jet Engine' levels of decibels is enough for you to 'feel' the nuances of the songs that you mightn't be able to hear anyway. 
As Elton began 'Take Me To The Pilot', one of my favourite songs, I was somewhat surprised that seemingly no one else leaped from their seats to dance. Evidently, not everyone shares a love for Motown-infused Elton John. I did think that maybe I should sit down, but upon remembering the pre-show advice "Elton encourages everyone to stand up and express themselves however they might wish to", I decided that I was too old to feel self-conscious and proceeded to dance my heart out anyway. 
Despite recent rumours of mobility issues, Elton, now 75, took almost every opportunity to pace the stage during song breaks and interact with the audience. Far from looking strained, the joy and happiness in his demeanour was on show for all to see.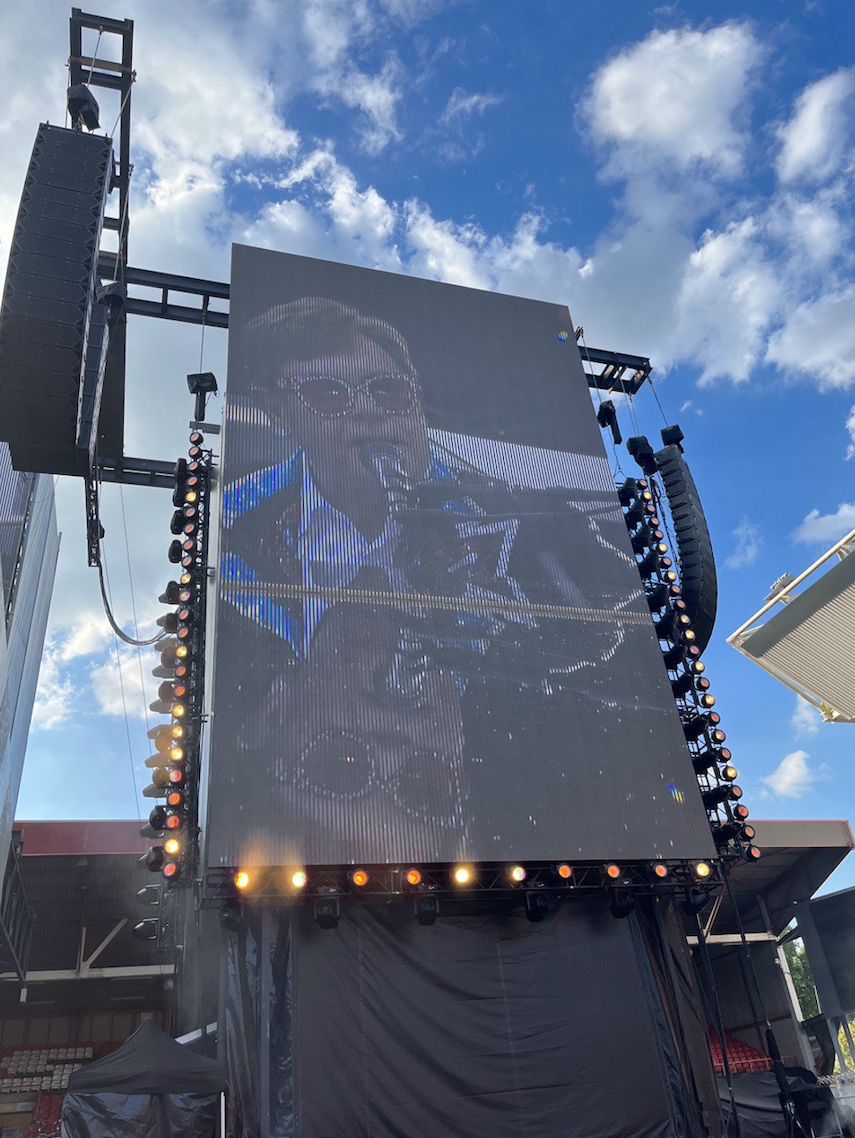 About halfway through the nearly three-hour concert, any further mobility doubts became moot, as Elton & Piano began to move around the stage together. Having not done any research into the previous shows in his farewell tour, this did come as quite a surprise to me. It had the happy effect of giving my family and I an even closer view of one of our musical heroes. For a man midway through his seventies, Elton didn't seem short on energy as he belted out song after song with barely a break between them. 
One of my most enduring memories will be watching the sun set directly behind him as the concert progressed. Jun 22 was one day after the summer solstice this year, so seeing the light fade on what had already been a beautiful day and being in the presence of a person with such unique talent was indeed a spiritual experience. Elton was effectively haloed by the setting sun. I was pitching myself pretty hard by this stage. 
Looking behind me as the evening drew in, I saw a stadium packed to the rafters with men, women, boys and girls, all singing in chorus. But instead of sparking cigarette lighters, each hand now held a smartphone with the torch switched on. Clearly I haven't been to a concert in far too long, because I couldn't help but be impressed with the novelty of seeing these stars waving in rhythm with the melody. 
There was a further surprise which, happily for me, was also a surprise to my wife. As the concert entered its final quarter, the first four rows were allowed out in-front of the stage to "get this party started" as Elton rightly put it. Before I tell you just how brilliant this was, I must first document that clearly not everyone in row two was an Elton John fan.
As I get older, I really do ponder many things, often wondering how the universe is so adept at juxtaposing my experiences with little accents such that they are more meaningful and memorable for me. A case in point on this occasion would be the family that happened to be sitting right next to me. 
I have never in my life seen two people so unhappy to have been forced to enjoy themselves. In this family of four, it was clear to see which two were fans of Elton. Well, clear in the sense that they had bolted to the front of the stage the very moment Elton gave the word. I wish I was joking here, but the other two could be heard over the top of the music, muttering expletives that their hitherto good seated view of the stage was now to be spoiled by a throng of revellers in front. 
Needless to say, it wasn't long before I had joined the back of the multi-generational and terribly polite mosh-pit that had materialised. I spent the rest of the concert trying my very best to dance the years off my middle-aged frame.
This tour, which is set to run until July next year, will be Elton John's last. Obviously no-one would expect any more of a commitment from an artist whose career has spanned the best part of six decades. As the concert drew to a close, Elton remarked on his desire to spend more time with his husband and children, and to not miss any more time with them in the future. I decided that I would write this piece at that very moment, so touched was I by this very personal sharing to a venue packed with over 20,000 people. 
20 years has passed since the last time my then girlfriend, now wife, and I saw Elton John in concert. In that time we have made a life for ourselves in Singapore, had two brilliant boys and cemented careers in tertiary education. In that time also, our parents have travelled the world, retired and become grandparents. Elton's overwhelming determination to make the most of the time he has left, be it with his fans, or with his family is the real life-lesson here. Even the grumpy pair next to me had ultimately got it right – they mightn't have been row two's biggest Elton John fans, but at least they had been there to make a memory with the people they loved.