Pay Later, Not Never: The Impact of Buy Now, Pay Later Applications on Youths
You can use Buy Now, Pay Later (BNPL) applications for almost everything these days. Join SHAE LYNN QUEK as she uncovers the hidden dangers these apps have on youths.
Many retailers now accept payment via BNPL apps where consumers can get what they want today and spread the transaction out over time. Photo taken from CNBC.
BY
Shae Lynn Quek
Publicity Manager
Hype Issue #55
Published on
July 5, 2022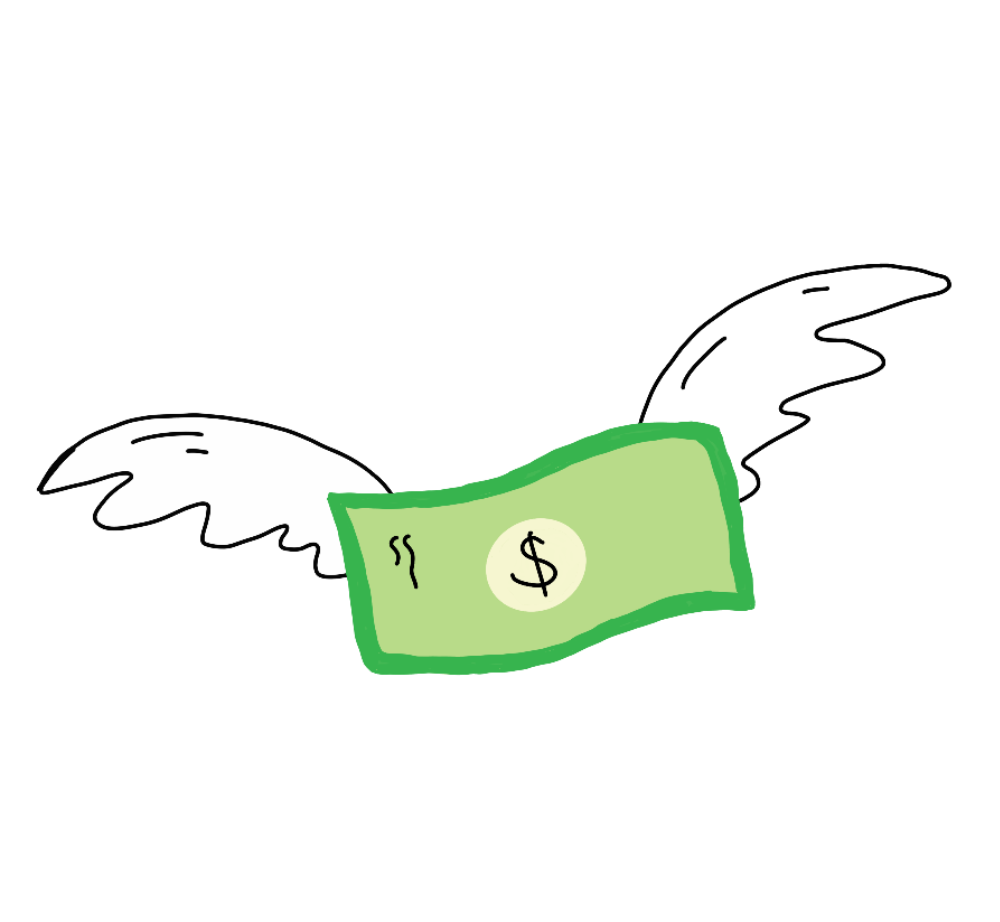 If you're like me and indulge in retail therapy, you'll probably be familiar with the BNPL payment scheme: a zero-interest instalment payment that offers consumers a seemingly too-good-to-be-true finance solution to pay for their purchases. 
This type of payment scheme is nothing new, but has been increasing in popularity of late, especially amongst youths. BNPL apps, such as Atome and Hoolah, have captured the attention of Gen Zs and Millennials as they allow consumers to split virtually any transaction into three smaller equal monthly payments. 
Why not just save up first instead of paying via BNPL? Similar to credit cards, these apps allow consumers to enjoy the use of a purchased item, even if they haven't completed the payment cycle.
However, with more and more of these BNPL apps popping up in the market and with more stores offering this as a form of payment, how has this affected youths' shopping habits and financial literacy? 
Since the start of the pandemic, online shopping has soared in popularity and so has the use of instalment payments. From a financial standpoint, for larger transactions, there's no harm in spreading the cost out, especially with the added bonus of no interest. However, this now widespread payment method is being offered in physical retail stores and even for food and beverages like coffee.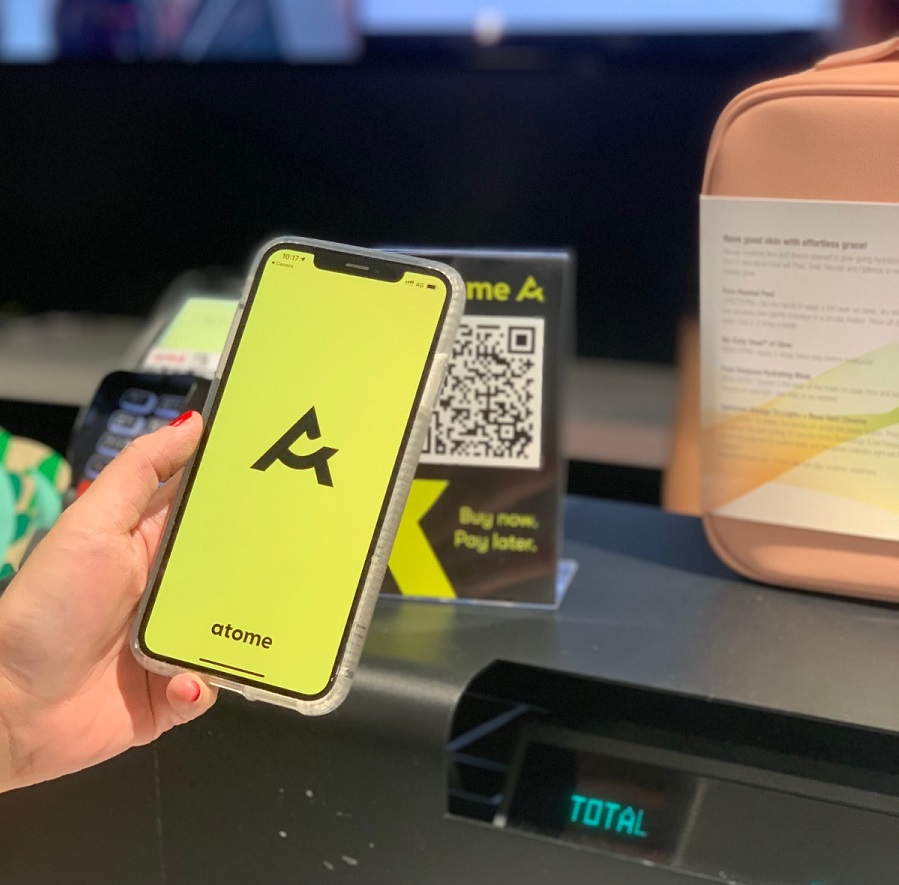 What once used to be just an online payment method is now being used in physical stores as well. Just download the application, scan the QR Code and it's done. Photo taken from Lowyat.net.
Seeing $50 getting deducted from your bank account every month instead of $150 all at once does feel a lot better. But not having to pay the full cost upfront also results in a stronger urge to shop for some youths.
Ashley Nethra, 20, an avid user of Atome, shares how the ability to indulge in her impulse buys more easily has changed her shopping habits for the worse.
Ashley first started using Atome when she saw her friend using it. When she made her next SHEIN (a fast fashion retailer) purchase she then thought, "It can't hurt to try".
As only ⅓ of the payment needs to be made upfront, she says how this made her think, "Wow, I actually have money to buy more things now".
The appeal of these apps is understandable. They are quick and easy to use, and the application and payment process is almost instantaneous: you just need to scan a QR code. But with this payment method becoming more popular and youths being more susceptible to social influence, the use of these apps comes with many risks which stem from a lack of financial literacy. These include excessive impulse spending and an increased likelihood of getting into persistent debt. 
Giving youths this ability to purchase items without having them having the financial capacity to pay the full amount will have consequences. While some users can use these apps in moderation, some have become overly reliant on them, resulting in payments stacking up each month.
Ashley's significant use of Atome has resulted in multiple deductions every month. Photo courtesy of Ashley Nethra.
Whenever Ashley shops online, she sets a budget for herself. However, because she has these BNPL apps installed, the limit she sets often becomes ineffective. 
"For example, I'm only allowed to spend $50 today. But because I have Atome, $50 today means my whole purchase can be $150 because I only need $50 today (the transaction is split into three smaller payments)," she says.  
Finder has shown that in Singapore, the majority of BNPL app users fall in the 25-34 and 35-44 age groups, followed by those aged 16-24. Finder also states that 27% of those aged 16 and above in their study have become worse off financially.
It doesn't help either that these apps tend to target a younger audience, with their constant marketing on social media platforms such as Instagram and their appointment of Korean Pop artists as brand ambassadors. All this being on top of their more traditional adornment of public spaces like Mass Rapid Transit (MRT) stations with adverts. 
The nature of these apps may increase the likelihood that people on tight budgets end up in a worse position than they were in before if they accrue late payment fees which can often be as high as 25% of the original order value. 
Although there are text message reminders given by the apps a few days prior to the deduction,  since most of us are so used to one-time payments for items, these subsequent deductions can easily be forgotten.
"I became very very reckless. When I know I need money next month… I make sure I use it solely for food…But because of BNPL apps, I've been recklessly spending because I'm like, 'It's okay it's just $30' when my order is $90 because I only think about the first payment," Ashley shares. 
But because of BNPL apps, I've been recklessly spending because I'm like, 'It's okay it's just $30' when my order is $90 because I only think about the first payment.
Despite BNPL apps allowing more payment control, the dark side to it is that it can result in financial struggles or even lingering debt for some. 
Ashley has multiple deductions every month for her BNPL payments. However, she recently  found herself at a loss. 
"When I checked my bank account just now, I realised I had $0 left. It genuinely has run me into that," she says.

Ashley got carried away with her purchases and did not realise that she would reach the point of having to take out money from her emergency savings. Photo courtesy of Ashley Nethra.
Nonetheless, there are also youths who refuse to use BNPL apps. Aisyah Sahruddin, 18, does not want to experiment with them. 
"I feel that if I have the means, I'll buy it. If I don't, I'll save up till I have the amount at hand," she says.
I feel that if I have the means, I'll buy it. If I don't, I'll save up till I have the amount at hand.
Ultimately, for consumers, the BNPL scheme is an appealing alternative payment method and it can be useful for those who are more financially responsible. With the latest wave of BNPL rapidly growing in Singapore, it's pivotal for youths who may not always be familiar with the financial risks, to use these apps sparingly. 
"I don't think it caused an addiction, but I think I got very, very carried away – excited by the idea of being able to pay later. In my opinion, Atome is like a credit card but more dangerous just because we're teenagers and we don't really understand the concept of money as well as adults do," Ashley says.