Learning a Language: All You Need To Know
LOW LEXUAN uncovers why youths pick up new languages and what the process of learning a language is like.
According to WorldAtlas, there are more than 7,000 languages being spoken across the globe. Photo by Low Lexuan.
BY
Low Lexuan
Editor-In-Chief
Hype Issue #55
Published on
June 28, 2022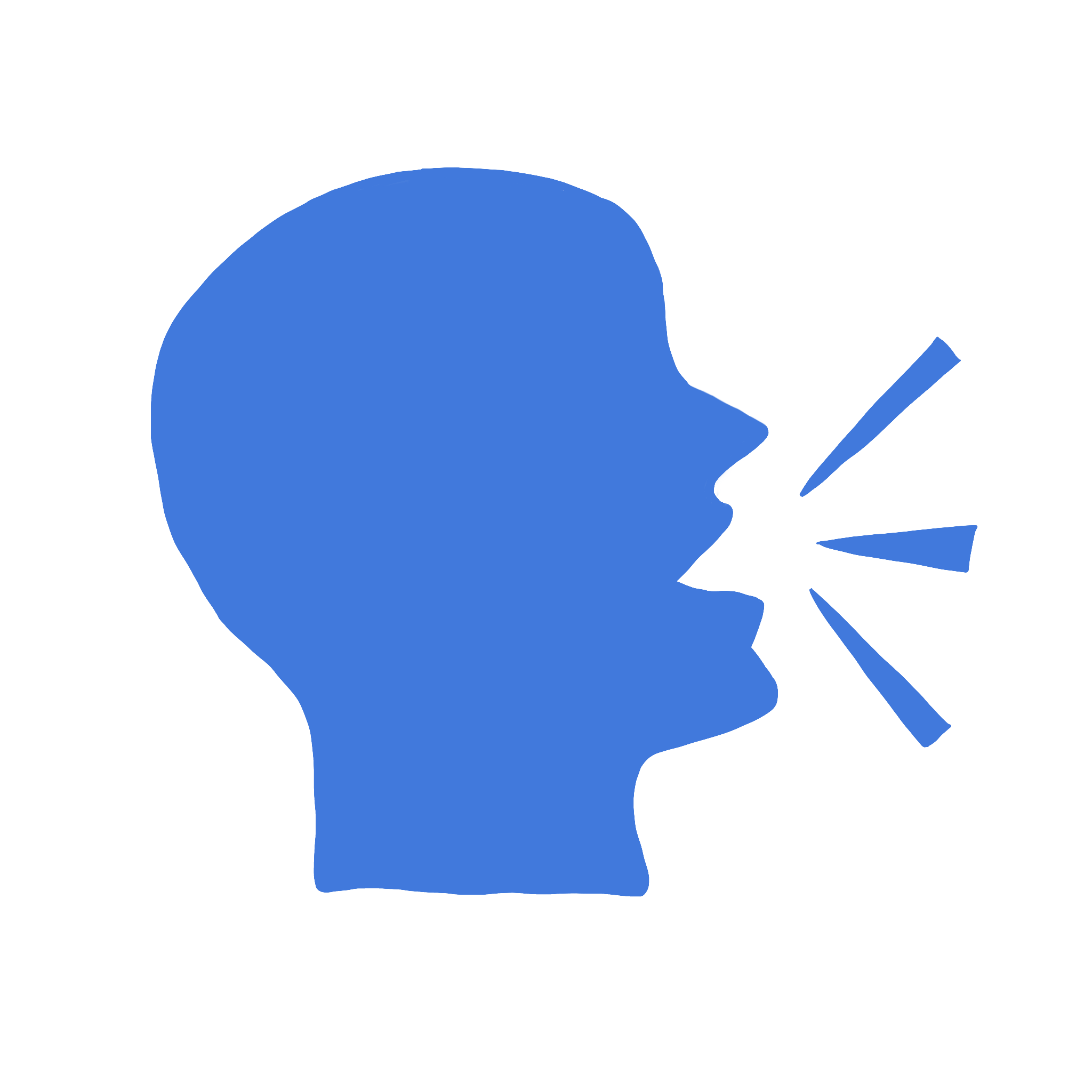 Be it by self-learning or signing up for a third language programme in school, there are many ways one can learn a new language.
Why people pick up new languages
Needless to say, there are endless possibilities as to why people decide to pick up a new language. Some may want to watch their favourite Korean drama or Japanese animation, otherwise known as anime, without the need for subtitles. Others might want to have an easier time communicating when travelling overseas.
Wang Ling Heng, 19, whose aim is to be a polyglot, or someone who knows several languages, is currently self-learning four languages, namely Cambodian, Thai, Vietnamese and Burmese. He says that he learns languages mainly because he "[feels] that communication is the key to understanding people".
Another budding linguaphile, Shwe Kyar Phyu Wynn, 19, who migrated from Singapore to Japan at the beginning of the pandemic, has been learning the Japanese language for two years. She says that other than it being necessary, she picked up Japanese due to her interest in anime and to better understand the episodes that she watches since subtitles often miss the nuances of the language. 
One example of things getting lost in translation can be seen in the popular Korean Netflix series, Squid Game, which was highlighted on TikTok for the lack of accuracy in its English subtitles.
Since learning a new language is clearly popular among youth, let's dive deeper into the specific benefits of being multilingual.
Benefits of learning a new language
One of the main benefits you get while learning a new language is increased exposure to a different culture from your own. 
"It's not just about learning a language. It's also about learning about their culture, so you will know how to interact with the people of another country better," says Ms Geraldine Ho, a Japanese Language teacher.
It's not just about learning a language. It's also about learning about their culture, so you will know how to interact with the people of another country better.
"I feel that one day, when I have a holiday in another country and I am able to communicate with the locals in their language, it [will make it] a unique experience," Ling Heng says. 
Secondly, Ms Ho also says: "In this day and age where … we work globally, it's very useful to have more languages in your dictionary."
The hurdles to overcome
While learning a new language can be exciting, the process often comes with challenges as well. 
Learning a third language myself, my worst fear is making mistakes when speaking it. It can be embarrassing to mispronounce or say certain words wrong. While this very fact can pose a hurdle to many others who are also learning a new language, it is through these mistakes that we learn and improve.
The most efficient way of learning is actually [through] making mistakes. You learn better from your mistakes." Ms Ho says. 
Ms Ho explains that this fear of failure is common among students as they think that they need "to be correct all the time". This is especially so for beginners who are just picking up a new language. Because of this, they are afraid of sharing their answers and speaking up.
"It's natural to make mistakes. To this day, even though I have been learning for two years, I still make some very basic mistakes," Shwe says.
It's natural to make mistakes. To this day, even though I have been learning for two years, I still make some very basic mistakes.
It is also unavoidable that you have to constantly speak the language in order to improve. However, it can be tricky to do so, especially if you're learning a language that is not commonly spoken in the country you live in.
Ms Lok Xin Yu, 21, who used to learn Korean, says that one of the reasons why she stopped was because she had no one to practice Korean with. Additionally, she finds it a waste of effort if she learns the language but does not use it often. 
"I don't get to use them (the languages I've learnt) often, [unlike English which I use] every day for communication or school," Ling Heng adds. However, in his case, he mentions that he manages to overcome this issue by speaking to peers who speak the language and who can help to spot and correct his mistakes. Additionally, he also practices speaking Thai by ordering food and making small talk in Thai when purchasing pancakes from a Thai vendor in school.
Leveraging technology to aid learning
Those who struggle finding people to practise a language with, can now turn to technology for help. Shwe shares that using the language application, HelloTalk, is useful, as it allows people to practise speaking a language with others online.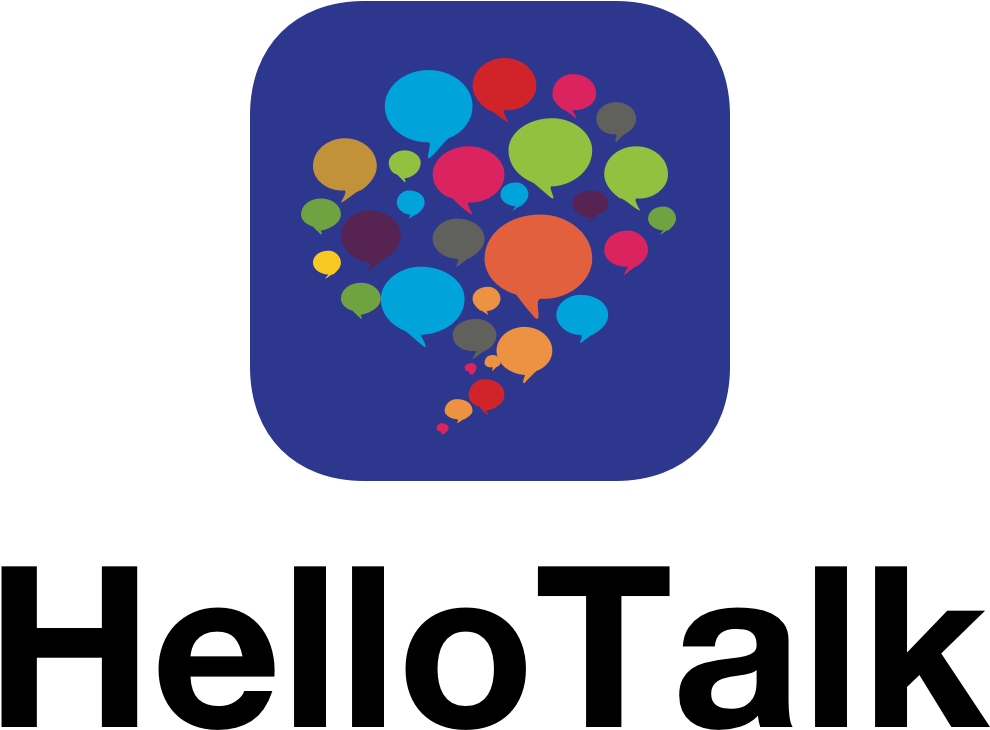 HelloTalk is a free-to-download language speaking app. Photo taken from PCMag.
"You can actually speak to the natives. You can see their profiles [and] where they are from. So, there's people from Japan [and] Korea. If you pick up a new language, you can practise talking to natives through the app," Shwe says.
Ms Ho mentions how the app contains functions that people can use to correct each other's mistakes. Additionally she says: "They have feeds like FaceBook feeds, where people share [interesting facts] about their language… and culture. Also if you have questions, you can just post [them] there and everyone will help you."
However she notes that HelloTalk is more suited for people with at least some basic knowledge of the language as it will be difficult talking to someone on the app if you don't know anything about the language. 
Tips on how to successfully learn a new language 
To make the progress of learning a new language more effective, a consistent effort and constant practice is necessary.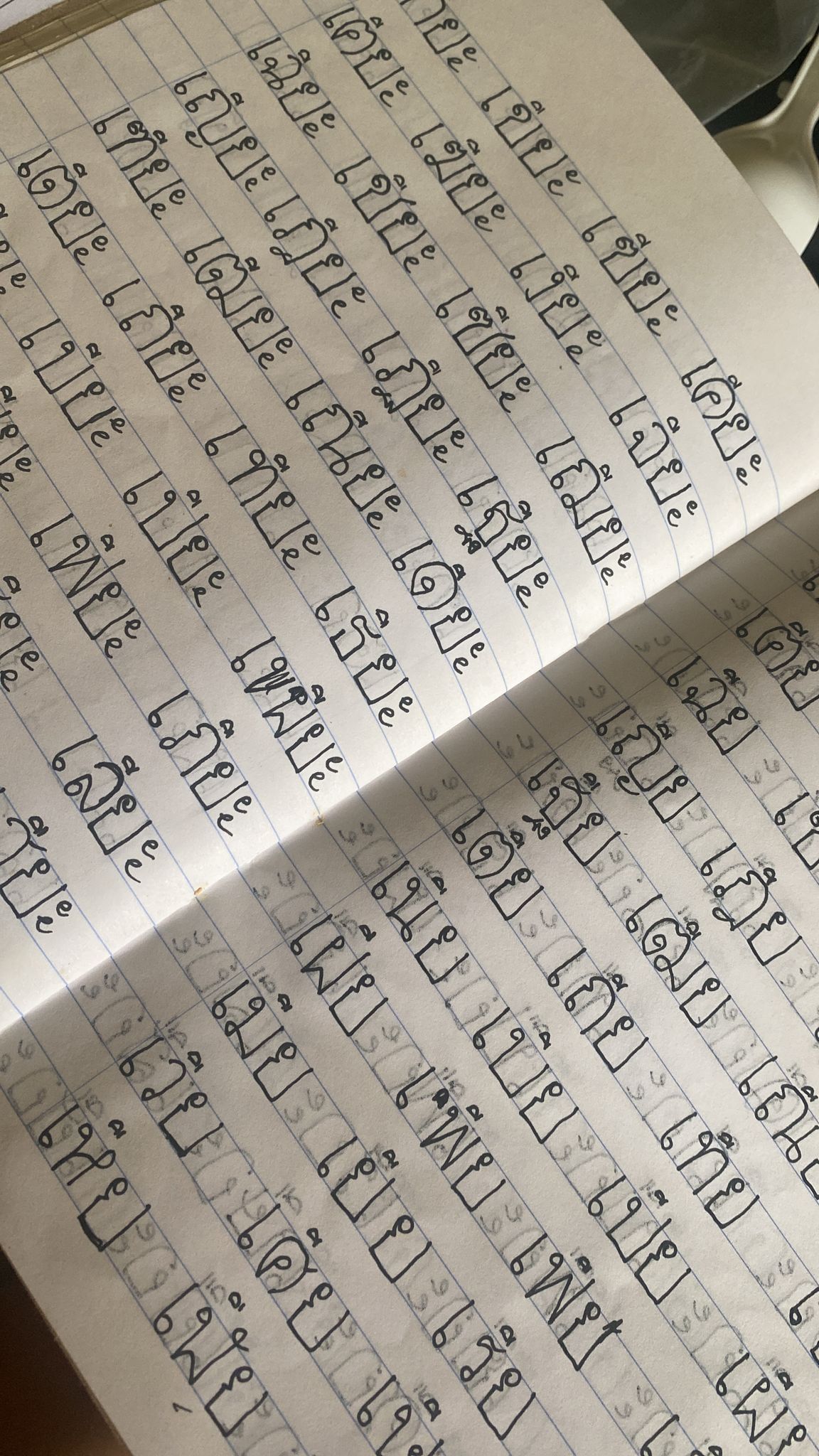 Ling Heng practices writing consonants and vowels in his notebook when learning the Thai language. Photo Courtesy of Wang Ling Heng.
With our busy school and work schedules, this may sound difficult to achieve. But, there is actually an easy way that you can spend time on the language every day. Besides HelloTalk, Ms Ho also suggests using an app called Duolingo.
"It helps you to do it (learn a language) consistently, every day [for] five minutes. It's very good. It's also one of the ways you can learn [a language] quickly and effectively [by being] in touch with the language even if it's just for five minutes a day," she says.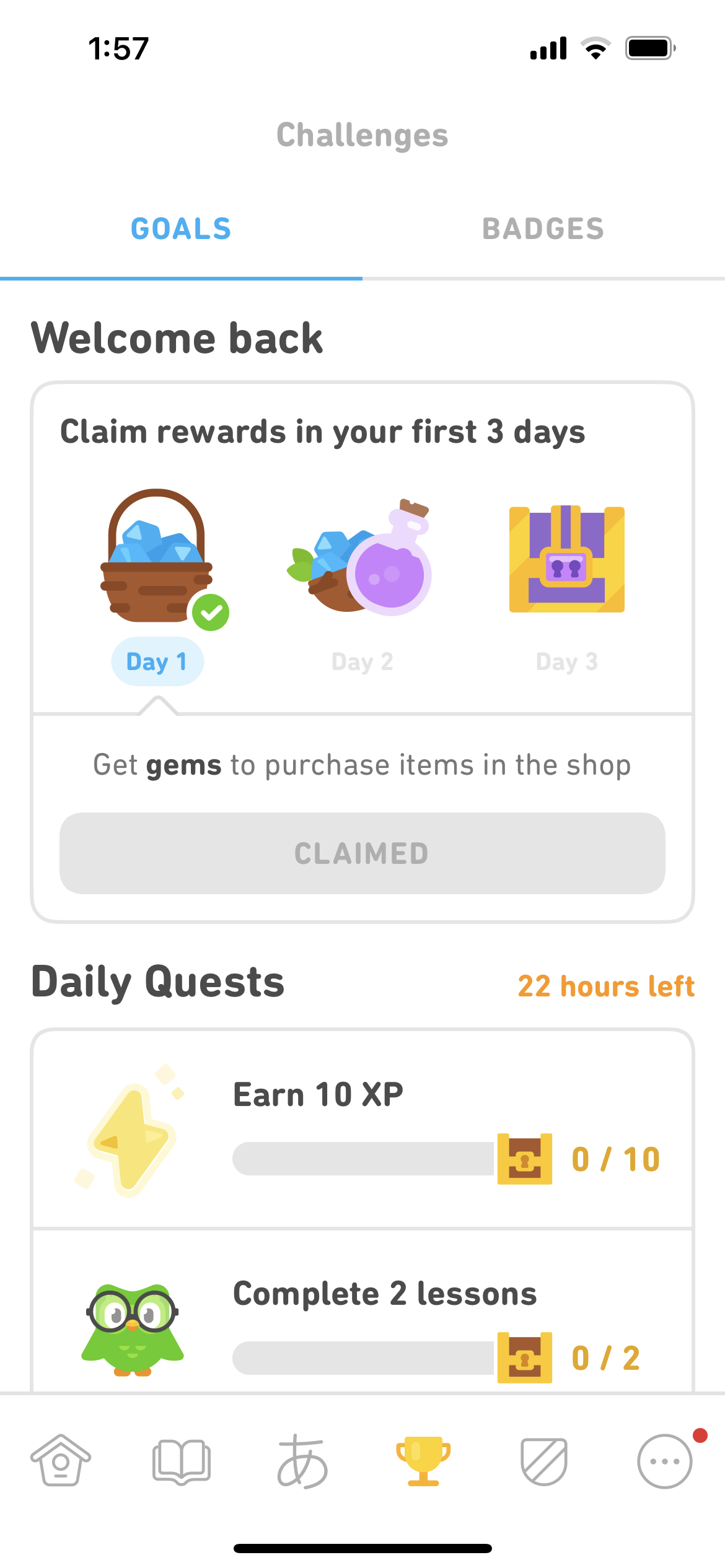 Duolingo provides daily quests and goals for your language learning journey. Screenshot taken by Low Lexuan. 
When it comes to the topic of getting daily exposure to the language you are learning, you may be surprised to find out that you might be already doing it subconsciously.
"I will listen to the [language's] pop music. If not, I'll watch shows of that language during my free time, so I will get in contact with the language … ," Ling Heng says.
Other than effort and practice, It's also important to have a purpose when learning a new language.
"…Be clear on why you want to start learning the language, like having a clear purpose and it will become a motivation thereafter, " Ms Ho says.
Learning a new language is definitely both a fun yet challenging process. Ultimately, it all comes down to being clear about why you want to learn a new language and knowing the amount of time and effort you are willing to put into it. For those who are able to push through the obstacles learning a new language will present, rest assured that the satisfaction you'll get in the end from being able to speak, read or write the language is well worth it.