Will Tate McRae's 'i used to think i could fly' Take Flight In The Music Charts?
CHIN NGIOK SHUAN reviews teenage angst, heartbreak and break-up songs reminiscent of the 2000s in Canadian popstar Tate McRae's recently released debut studio album 'i used to think i could fly. 
Tate McRae is confident, self-assured and preparing herself to be catapulted to fame with her music, ready to join other pop musicians with her well-deserved stardom. Photo taken from Official Charts.
BY
Ngiok Shuan Chin
Sub-editor
Hype Issue #55
Published on
June 13, 2022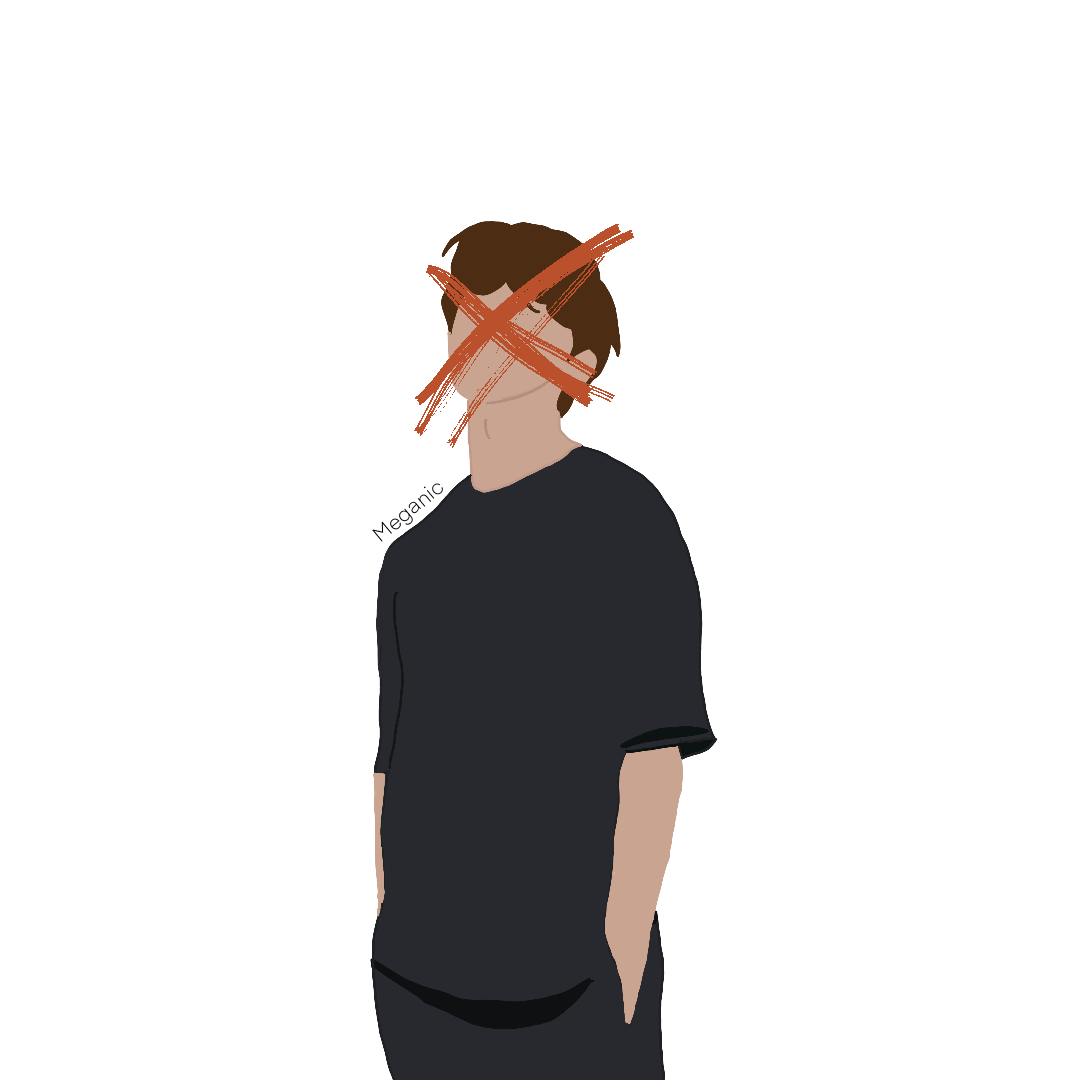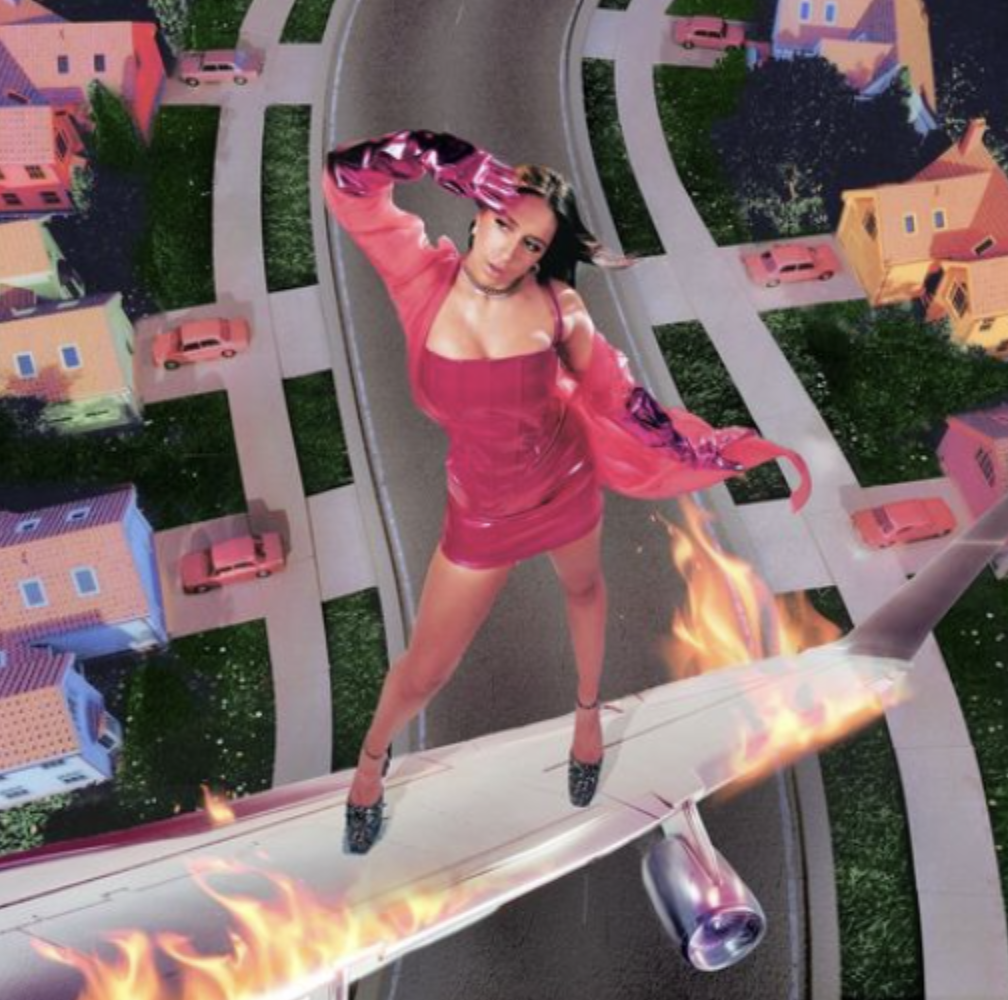 Tate McRae's debut album cover features her standing on a burning aeroplane wing. The burning aeroplane is a significant motif in some of her music videos released for i used to think i could fly. While never explicitly said, it could be an easter egg for her album title. Photo taken from Tate McRae's Instagram. 
Most people may know her from her explosive single 'you broke me first' in 2020  or from her collaborations with other big artistes like Khalid on the song 'Working' and Dj Regard and Troye Sivan on the song 'You'. However, 18-year-old Tate McRae has been in the entertainment world for longer than most people realise.
Her first taste of fame came when she became the first Canadian finalist on the American reality television show So You Think You Can Dance back in 2016 when she was only 13-years-old. Not too long after that, McRae gained more traction online when one of her original songs, 'One Day', went viral on YouTube – leading to her signing a record deal with RCA Records in 2019 at the young age of 16. 
Now at 18, she has two extended-plays under her belt: all the things i never said and too young to be sad. As of May this year, she has just released her debut studio album i used to think i could fly.
The album is a collaborative effort between her and various other modern musical geniuses such as Greg Kurstin, FINNEAS and Charlie Puth. Her songs dig deep into her emotional state of being a teenager – chaotic, vulnerable, and self-assured. 
Prior to i used to think i could fly's release, McRae released music videos for three out of the 12 songs. With all of them smashing past two million views each, she's cementing herself as one of the artistes to keep an eye out for. 
McRae's blunt, honest self in i used to think i could fly promises a roller coaster of events laid out bare for us nosy audiences to pick apart, and she doesn't seem to look back from here on.
Her album starts by throwing us into the deep-end, a 17-second introduction that seems to allow us to take a peek into McRae's psyche and her perspective on growing up. In '?', she talks about losing friends and being scared of things we never used to be scared of before, something I'm sure everyone finds relatable. 
"It's crazy to me," McRae says in the first line and isn't that the truth? The older we grow, the more inhibitions we impose on ourselves to shield ourselves against the cruelties of the world. But it's with these built walls around ourselves that we tend to forget there are people around us who are willing to take them down and remind us that we aren't alone in this place even if we assume so sometimes.
The older we grow, the more inhibitions we impose on ourselves to shield ourselves against the cruelties of the world. But it's with these built walls around ourselves that we tend to forget there are people around us who are willing to take them down and remind us that we aren't alone in this place even if we assume so sometimes.
'?' jumps us straight into the rabbit hole of teen angst and emotional hurdles, setting her tone for the rest of the album.
Having your partner lose interest in you is never a nice feeling, especially when you notice your significant other starting to disconnect whenever you're together. McRae's 'don't come back' plays a gentle guitar riff against the mellowness of her tone, which sounds like her acceptance of fate instead of her trying to fight against it.  
In an interview with Apple Music, McRae says that this song is an "interpolation" of Nelly's Ride Wit Me, and it's easy to tell how the beat is sampled as the choruses of both songs share a similar sound. 
McRae starts the song with her chorus, which is an unusual arrangement for most lyrical pieces. However, this helped her drive straight to the main meaning behind the song, 'don't come back'.  She wants to convey how there's no use in lying to her when she already knows how the story between her significant other and her will end and how there's no use in begging for a second chance when the first was tossed away like trash. 
"When you finally figure out just what you lost, I hope you don't come back" is a standout line. Oftentimes, we tend to re-accept the toxic people who've left us before due to the familiarity they bring with them. The line is a sassy reminder that we're better off without them and that we should keep what has passed in the past.
While the previous song seems more vague in its story, an easy-way-out explanation to abate nosiness from others, 'i'm so gone' touches on McRae's more defenceless side, giving a deeper insight into her emotional state dealing with the pain of moving on. 
In this song, McRae criticises her ex-lover and his actions, telling him to "go ahead and get wasted" amongst other self-destructive behaviours that he seems to exhibit. With the song's lyrics detailing all her ex-lover's empty promises and dependence on others solely for his emotional well-being, the destructive power 'i'm so gone' holds is more than enough to knock a few egos down a notch. 
Admittedly, this song is one of my least favourites in the album, but that might just be because it hits a little too close to home for comfort.
The last music video released thus far, 'what would you do?' is worlds apart from the earlier songs on the album in terms of melodies and lyrics. The strong vocals backed by the upbeat tunes have brought the song much popularity online. 
I can't lie here, ever since the song's release, I've streamed the song more times than I probably should have. How many times you may ask? Enough for my Spotify song tracker application to indicate that I've streamed it more than 700 times. 
The bridge, which McRae teased in various videos on her TikTok account, is scathing and ruthless, in no way friendly and why should she be? She's unapologetic in singing:
"We'll make plans and I won't show up
I won't listen, I'll interrupt
When your birthday comes, won't answer ya
'cause so what? 
So what?  
I'll go out and kiss your friends like, 
"Oh my God, get over it." 
Yeah, go get drunk so you forget I'm gone.
With 'what would you do?', McRae soared past the acceptance stage in the five stages of grief to come into her own. She's making sure her voice is being heard loud and clear everywhere she can be heard.
While this song was released three months before the album's official release, it is still criminally underrated. 
'chaotic' is oozing with emotions stemming from the transition of turning from a teeanger to a young adult – confusion, desperation, and exhaustion. In her interview with Apple Music, McRae talks about writing 'chaotic' during a life-changing period for her, from her high school graduation to moving to a different city. This song's heartfelt lyrics reflect her inner turmoil. 
"Nobody said changing could be this exhausting" is just one of the more relatable lines McRae sings in 'chaotic'.  If anything, I'm sure every one of us dealing with our personal lives understands exactly what she means. Through growth and change, it's common to feel uncomfortable and displaced in our ever-changing world and 'chaotic' perfectly proves that we're not alone.  

Through growth and change, it's common to feel uncomfortable and displaced in our ever-changing world and 'chaotic' perfectly proves that we're not alone.
Just like how it was McRae's hardest song to write, it was the hardest song for me to listen to on this album. It might have been the way she pours her heart and soul into 'hate myself', talking about the pain of taking the blame for her relationship's failure. Or it might have just been the pure heartbreak you hear in the way her voice cracks every now and then in the song. 
In her self-loathing, McRae expresses her regret in losing her partner over her own insecurities, taking the brunt of the loss instead of blaming her significant other. 
"After I just put you right through hell, you couldn't hate me more than I hate myself" is repeated over the course of the song, hitting in the same way Olivia Rodrigo's SOUR discography does. In her attempt to protect herself from getting hurt, McRae accidentally villianises herself and causes hurt instead, pushing others away and distancing herself from him. 
But towards the bridge of the song, McRae realises that there's no way they would be able to mend things enough to get them back on track. As much as she believes she can't accept it, she knows it'll be better for both of them when they let go of each other. 
"So off I go to hurt you again
I shut you out to try and forget 
That I'm the one who's f*cked in the end
Cause, baby, you'll be happier with someone else"
Like two sides of the same coin, 'what's your problem' shows the other side of 'hate myself'. Unlike the previous song, 'what's your problem' is upbeat and biting, a stark contrast to the slow vulnerability 'hate myself' brings. 
Here, McRae comes out of her self-loath to realise how she'd been manipulated to hate herself to pander to her ex-lover's ego.
"Thought I caught you smiling the night that you saw me cry
Bet it feeds your ego
That I'm low all the time
'Cause that sh*t gets you high"
In later parts of the song, she calls her ex-lover out for his superiority complex over her – how he treated her inferiorly and as a toy for him to play with at his whims which ruined her self image when they were together. 
'what's your problem' is the most popular song after McRae's singles from i used to think i could fly on Spotify. This comes as no surprise since its relatable lyrics and snappy tune are able to appeal to most youths as a song for anyone who's slighted us before.
With this undeniably catchy song taking over radio stations both internationally and locally, 'she's all i wanna be' took McRae to the the Billboard Hot 100, with almost 160 million streams on Spotify to date. 
It's hard to imagine that this punk-pop song started off as a ballad. But that was how the song was conceptualised in the first place. "It was just a moment of feeling those really toxic feelings of envy and insecurity and jealousy," McRae says to Apple Music. It's clear why she feels that way. 
The song highlights common insecurities that we face when scrolling through our social media pages: picture-perfect people living picture-perfect lives that we could only wish to have. McRae illustrates those details with her verses about flawless bodies and smiles, packed social lives and houses that cause others to go green with envy. Just like the title, she claims that these socialites she's looking at are all she wants to be, because "she's got everything that I don't have" and "how could I ever compete with that?"
Similar to 'don't come back', 'boy x' also details McRae's partner's wandering eye and his loss of interest in her even before the end of their relationship. The habit is a recurring theme in the album and it all comes to an end in boy x. Her message to her ex in this song was to beg him not to hurt others the same way he had hurt her.
In the first verse, McRae seems to describe herself as "a girl with the toughest of skin" who refuses to let the people around her know how sensitive she is. However, as the song progresses, her facade is broken along with her heart. 
Lines like 
"When you get bored, like you always do
Tell me that you'll let her go before you look for someone new" and 
"Left her holdin' up the pieces of her heart by a thread
He left her there to die"
show the extent of her heartbreak as her voice hollows out.
The numbness in her outro where she acknowledges that she shouldn't have given up so much for someone, strikes a chord. It's a painful end to the song with her never getting closure from her boy x.
Ripping apart self-centred egomaniacs in this song, 'you're so cool' depicts McRae's experience with others thinking they're superior to her. With lines such as "I bet that if you could, you'd go on a date with yourself" and "Uh, making up feelings you never felt", she takes back the narrative and reminds them that she is in control. 
It's petty playing the blame game, but McRae does it so well that you can't help but be on her side hearing about how the other parties have acted towards her. 
With the beat drops and McRae's completely-over-it attitude, she breaks her limit for intolerable others in her life, giving them what feels like necessary blows to their egos to bring them back in line. 
The very first single from i used to think i could fly, 'feel like sh*t' is how McRae brings to life a roller-coaster of romantic ups and downs. Her pre-chorus and chorus shows her lamenting about recovering from the recoil of a break up and the re-adjustment to being on her own again after getting used to having another presence in her life. 
"Really thought I'd be done with the hardest part
When I pulled myself out of your arms
Wish I knew that was only the start
And now I'm fallin' apart 'cause
Last night for the very first time
You didn't even try to call
Oh I, I, won't lie
I thought I might die
I couldn't even sleep at all
And maybe I'll get used to it
But right now I just feel like sh*t"
It's always that sense of loss when things fall out of routine. Even though it might have been for the better, it's the withdrawal symptoms you will always forget when you are recovering from something. Or in McRae's case, someone. 
'feel like sh*t' processes the bargaining and depression side of the five stages of grief and McRae's raspy vocals against a repetitive riff makes it stand out amongst the other songs.
While this song is the second last song in the album, McRae has called 'go away' the song that "summarises the album". The fact that she's slipped the album's title into a line just further proves the point (the only other time her album title has been mentioned is in the starting track '?'). 
In her description of the song, McRae talks about how, despite the fact that the world could be in the palm of your hands, being caught up in someone and not receiving their affection completely distracts you from the rest of your achievements. To her, 'go away' "was a cool way for [her] to sum up the album". 
"You say I should be on top of the world but I'm not feeling much
You know, I used to think I could fly, now I'm just holding on"
McRae says to Apple Music, "I should be enjoying everything right now, and I should feel like my life is going great, and I don't because of you – because you're the only thing I can think of", referencing whoever was on her mind when she wrote this song.
At first glance, the title of the song promises a soft ending to an album filled with messy splits, heartbroken lines and self-righteous anger. I ended up half-disappointed. While 'i still say goodnight' does deliver on the almost classical music like melody, McRae is back to self-loathing and harbouring anger towards her ex-lover, the music and lyrics a jarring contrast to each other. While I like the melody and the words as separate entities, mashing them together made the song more confusing to me than anything else. 
"Tell me it's nothing, I don't believe you
I know that look you get when you're about to lie
I feel so stupid, mm-mm
'Cause I still say goodnight"
Although saying goodnight sounds fitting for the end of McRae's debut album, it seems to come at the cost of her failed relationship and self-hatred. Knowing this, I can't help but wonder if there were other ways for her to end her otherwise fantastic album.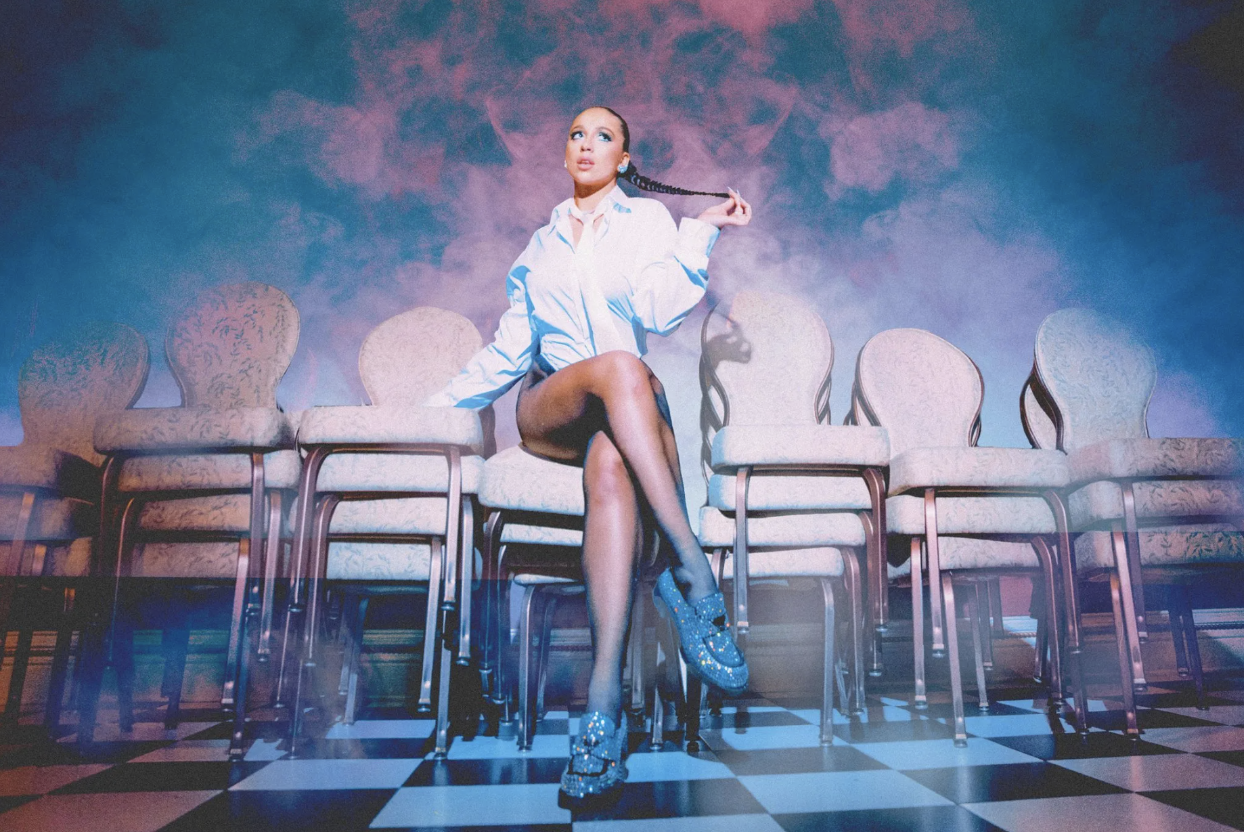 Daring, gifted and waiting to take the world by storm, it's only a matter of time before Tate McRae becomes a household name within the music industry. Photo taken from Dork.
Overall, McRae's album single-handedly covers the spectrum of healing from lost loves. From the grief of letting go to the deep ache that stems from the recovery of old wounds, she tackles self-deprecating feelings and resentment for lovers scorned with a certain attitude that I believe only she can pull off. 
i used to think i could fly holds the record as my favourite album release of the year so far. With ballads for the heartbroken and vindictive, as well as the scream-at-the-top-of-your-lungs songs to get resentment out of the system, it's painful to see McRae still flying under the radar as a hidden gem in the music industry. However, at the rate she's soaring, I doubt it will be long before her popularity grows exponentially. 
Listen to i used to think i could fly here on Spotify and Apple Music.