Is Netflix Going To Continue Being The Top Streaming Service in Singapore?
SEAH YUN ZHEN, DESIREE looks into the perspectives of a few Singaporean youths about Netflix's potential price increase and advertisement-based model.
By
Desiree Seah
Editorial Admin Manager
Hype Issue #55
Published on
June 3, 2022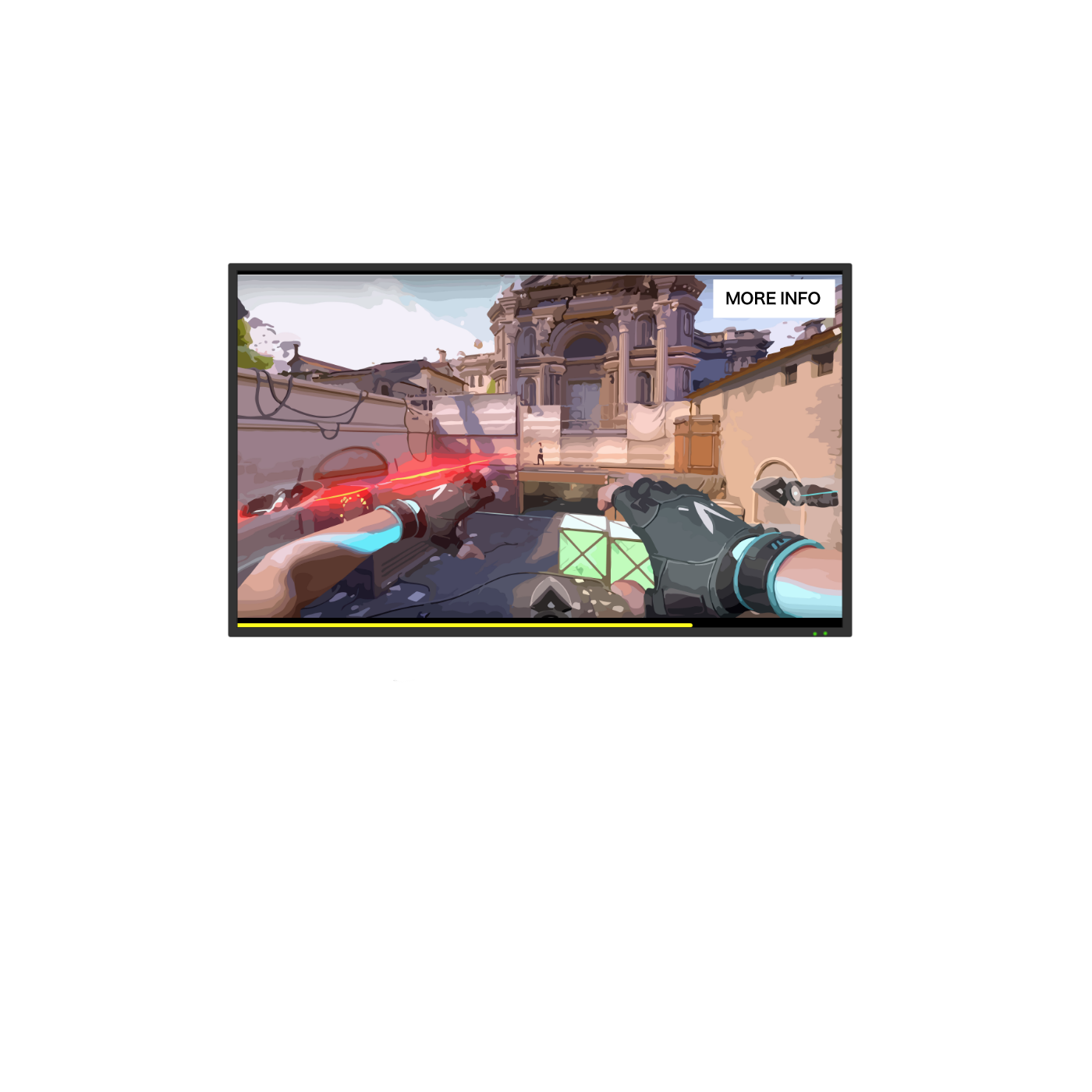 Netflix has rooted its presence in our lives ever since the start of the pandemic in 2020. To say that the streaming platform has established its position as a staple in the world of entertainment would not be an overstatement. Many award-winning shows stem from Netflix, such as Squid Game, Peaky Blinders and Money Heist, just to name a few. The brand has become the number one go-to streaming platform for everyone, ranging from casual viewers to die-hard movie fanatics. 
However, for the first time in a decade, Netflix was found to have experienced a dip of 200,000 global subscribers in the first quarter of 2022 according to Statista. They had also cut a total of 150 staff, just a month after announcing the loss of subscribers, due to the plunge in the company's revenue. Not only that, the company foresees another drop of two million subscribers in the following three months. 
Now that we are in the midst of the second quarter of the year, Netflix has revealed future plans to monetise their household sharing service, launch ad-based model options and even remove some of their original series.
 According to Blackbox, Netflix holds the local streaming market crown in  having 57% of Singaporeans subscribing to their service. However, with the changes Netflix plans to implement, will Netflix be able to retain the title of being the top streaming service in Singapore? 
The possibility of advertisements
 "A reason I enjoy Netflix is [because I can watch] shows without any interruptions. Why would anyone choose to watch on a platform with advertisements when there are other free options like watching shows on pirated websites or YouTube which, similarly, have advertisements. The addition of advertisements really [would]  make consumers lose that sense of privilege," says Jayden Lim, 19, who cited the addition of ads as one of the reasons why he is planning to unsubscribe from Netflix soon.
 Some users may be unhappy about these changes, but will still continue subscribing to Netflix.
Ng Shiying, 18, who has been using Netflix for about a year, says that in spite of the plausible new features, she will continue using Netflix, as long as it does not disrupt her on-site experience.
 "It'll be quite a huge turn-off considering I subscribed to [Netflix] to avoid all the advertisements on illegal websites. But if the advertisements are not too excessive, I guess I am okay with it. The advertisements are not the biggest factor for me [in deciding whether or not] to unsubscribe," says Shiying.
Constant price hikes
 "I think the price is a bigger factor," Shiying says.
 Jayden shares similar sentiments.
 "There are a multitude of factors, but [the] main factor would be the constant price hikes. With Netflix raising their subscription cost so often, the subscription seems too costly. One would expect the quality or variety of shows to improve with a higher subscription price, but I personally don't feel that way," he says.
 A price increase was announced in late January this year, in which Netflix's 4K Premium subscription was hiked to USD$19.99 (S$21.98) per month from the previous USD$17.99 (S$19.98). 
However, with all that is said, what may be the reasons why many people still choose to use Netflix?
 Singaporeans are all about getting the cheapest deal while reaping the biggest benefits. It is undeniable that many of us resort to pirated websites to watch the shows we want to watch if they are not on Netflix. It may be a hassle to find a stable and good quality external streaming site, but it is after all free and we get to watch what we want. 
Thus, for Netflix to maintain its prestigious standing as a must-have streaming platform, they must have certain stand-out qualities that convince their users to continue using their service.
Great Website and Application Interface 
It is of no doubt that Netflix has an excellent website and application interface, which makes it easier for viewers to navigate between shows. Shiying says that the Netflix application makes it "convenient to switch from episode to episode easily".
 This point can be easily confirmed by many as Netflix does make it easy for users to browse thorough episodes and shows,  and also 'bookmarks' to remind them where they  left off previously.
"Compared to pirated websites, which are hard and irritating to use due to the amount of pop-up advertisements, Netflix is more convenient and virus-free,"(pull-out) says Reiane Ng, 19, an avid user of Netflix who often binge-watch shows during her free time.
"Compared to pirated websites, which are hard and irritating to use due to the amount of pop-up advertisements, Netflix is more convenient and virus-free,"
Variety of shows
From Asian, American, European and many other regions, the diversity of products Netflix introduces to their audience is impeccable.
"There's a wide variety of shows like English, Chinese and Korean [and] I have many options to choose from to watch whenever I want. So I guess it's quite worth the price," Shiying says.
With the increasingly high subscription fees, some users find it an amicable decision to continue with their subscription as long as Netflix continues to host a large variety of good quality content. 
 "As long as there are enough interesting shows to keep me watching during my free time, I'm fine with the increase in price," Jayden says.
3. Learning Algorithm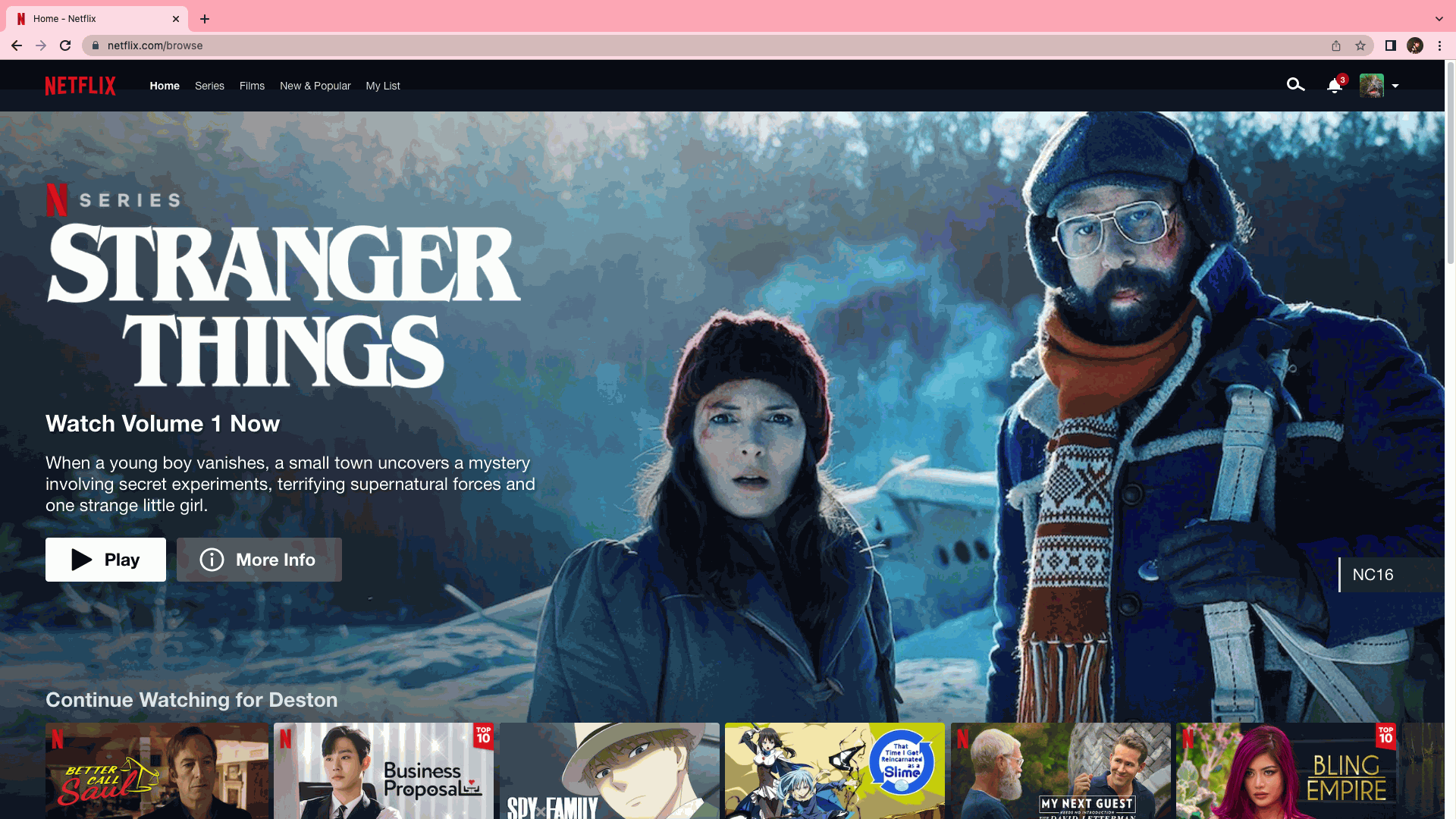 American television series 'Stranger Things' being recommended on Netflix's home page. Screenshot by Desiree Seah.
Netflix customises the content and suggestions on every individual's home page, based on the preferences of the user profile. This includes every row of specific show categories, ranking of shows and pages of recommendations. This is done using different kinds of algorithms to drive user personalisation and provide every subscriber with a unique viewing experience.
Future of Netflix in Singapore
We asked Netflix Singapore if they had anything to share about the future plans of Netflix Singapore regarding the possible addition of the aforementioned features. However, they politely declined to respond.
Despite this, Netflix has been planting seeds for future success and steady growth within the Asian market. 
For example, in collaboration with Singapore's Infocomm Media Development Authority earlier this year, Netflix involved 23 creators from Southeast Asian countries such as Singapore, Thailand and Indonesia in a screenwriters program. This particular program allowed these creators to learn from industry experts who provided insights to them and hone their screenwriting skills, developing their talent further.  
I agree that this move by Netflix is indeed pertinent in expanding their opportunities across the globe, especially within the Southeast Asian film industry for them to grow.
Ultimately, Netflix has overcome greater adversities and will continue to rise and retain its peak position in the Singapore market, as long as they are able to amply supply the growing demands of Singaporean viewers.