Your Social Media Feed Should Make You Feel Good
Find yourself relating to Olivia Rodrigo's '​jealousy, jealousy' a little too much? You're not alone: Reasons to make unhealthy comparisons are aplenty on social media.

Rodrigo wrote '​jealousy, jealousy' to express how miserable she felt when comparing herself to others she saw online. Photo taken from YouTube.
BY
Everi Yeo
Lifestyle Section Editor
Hype Issue #54
Published on
April 29, 2022
Aptly referred to as a 'highlight reel', social media can easily lead one down the path of having unrealistic expectations for what their life should look like. It was when I found myself in this position that I decided to take control of what I see on my feed. More specifically, I wanted my social media feed to be one that 'keeps it real'.
In trying to curate my feed to make it a more uplifting place, I found it helpful to explore how the different types of content I see on social media make me feel.
Sometime back, I discovered Haley Weaver on Instagram. She's an illustrator based in the United States (US) who regularly posts reflective artwork art about the adversities that she faces and what she takes away from them. The content she puts out never fails to comfort me as it serves as a reminder that I'm not alone in my struggles.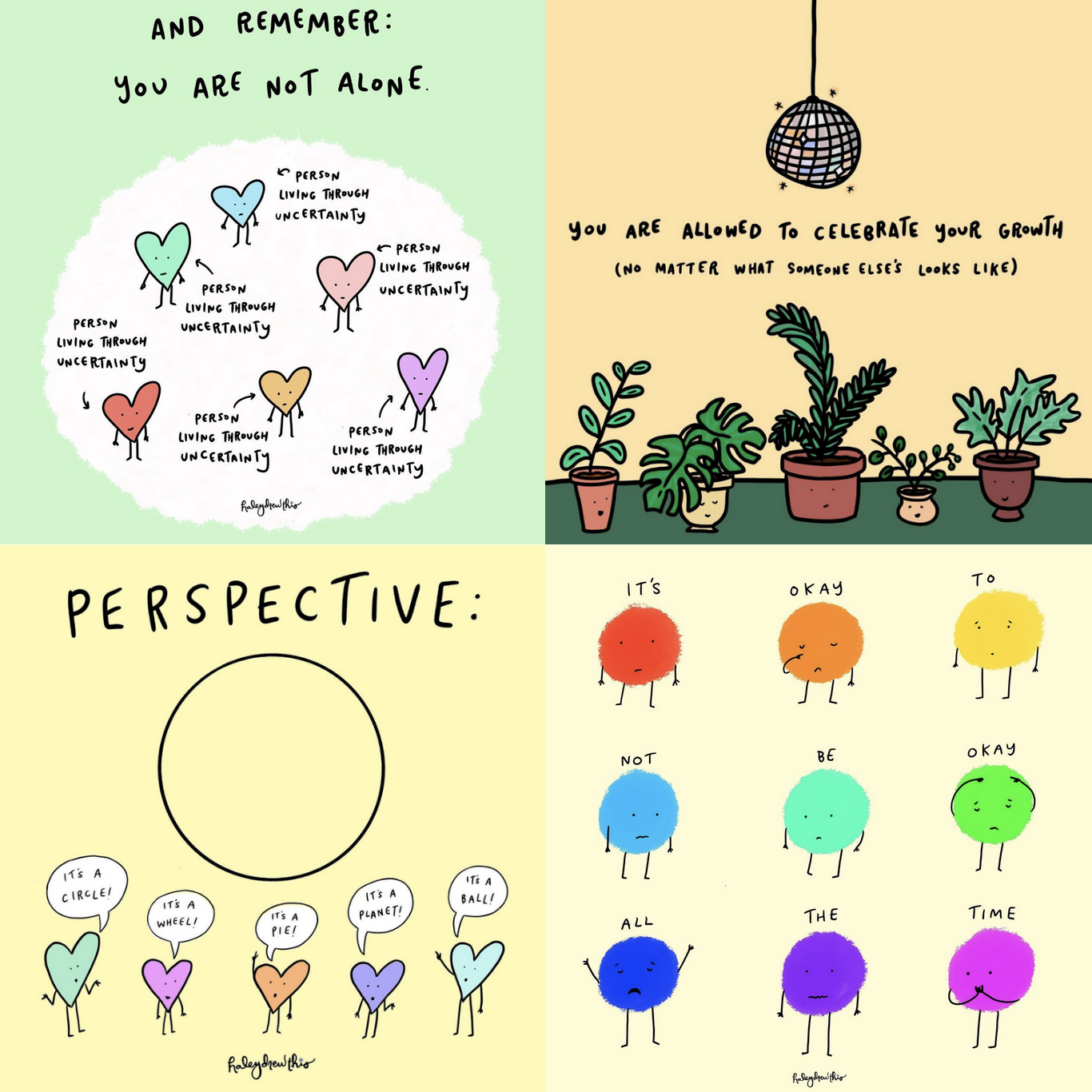 I soon realised that I began looking forward to seeing Haley's posts appear on my feed because they would make me smile. This realisation prompted me to look for accounts that posted similar content, which was how I came across @talesofeleanor.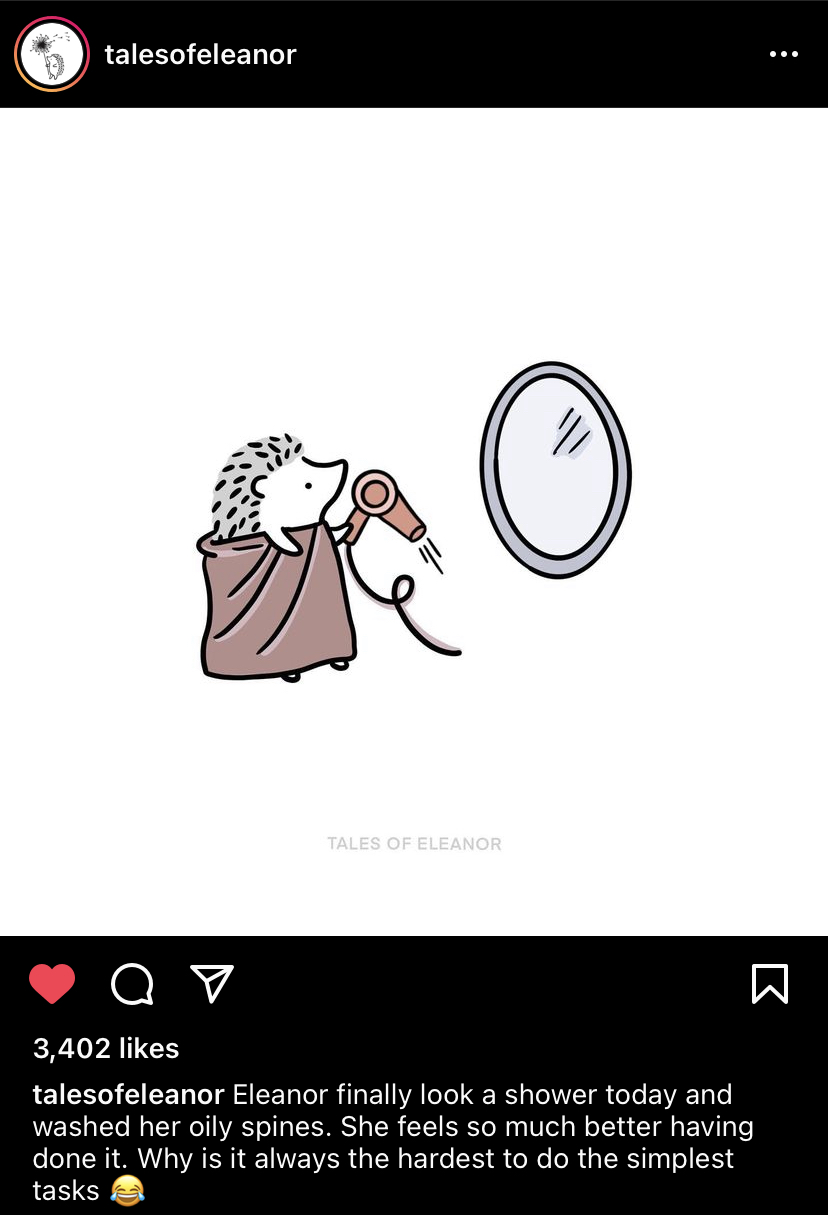 The account, run by San Francisco-based Ke Chen, treats followers to snapshots of the life of Eleanor, an illustrated character affectionately known as "the brave hedgehog". Photo taken from Instagram.
As Eleanor is a hedgehog who experiences rather human-like struggles, viewers are able to empathise with her posts and leave words of encouragement for her and others who are facing similar struggles.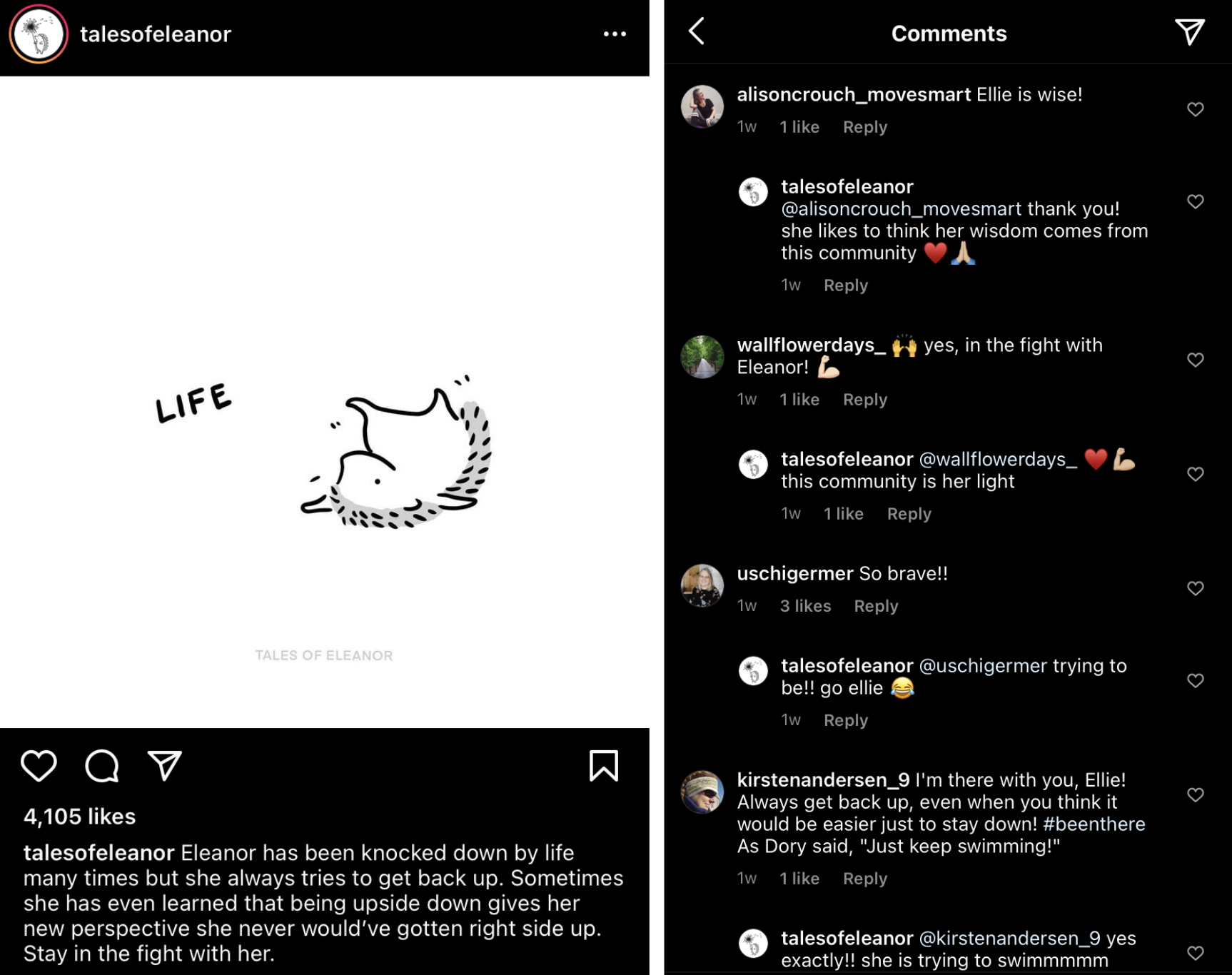 Another Instagram page I've benefited greatly from is that of Dr Jenn Hardy, who's also based in the US. Dr Hardy is a psychologist who shares her professional knowledge for free on the platform, often through photos of Post-its where short, no-frills notes are written.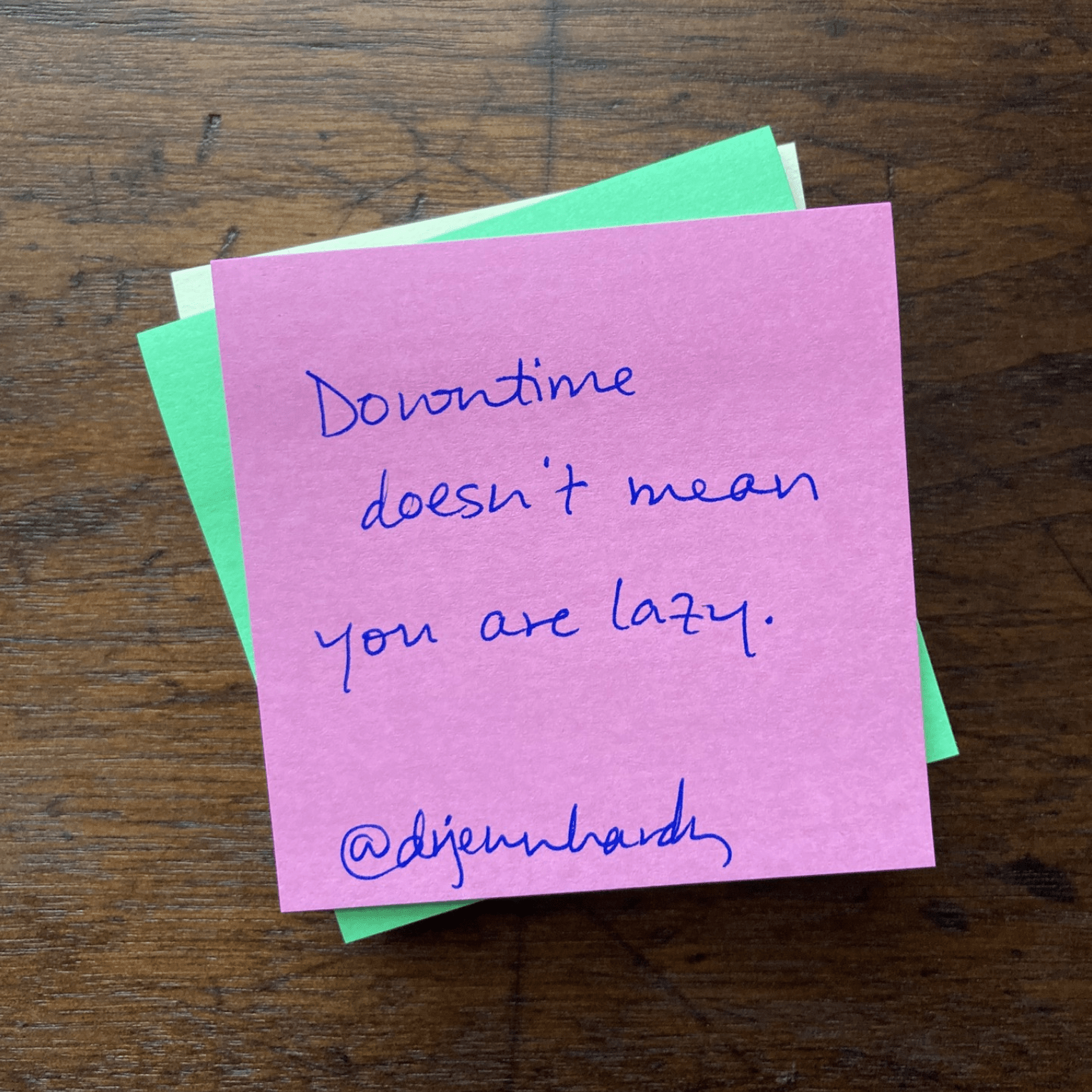 I remember seeing this very post from Dr Hardy at a time when I really needed it. It was a particularly busy period at school, and I was feeling guilty about resting even though it was completely warranted. After seeing this, I felt better about taking the break I deserved. Photo taken from Instagram.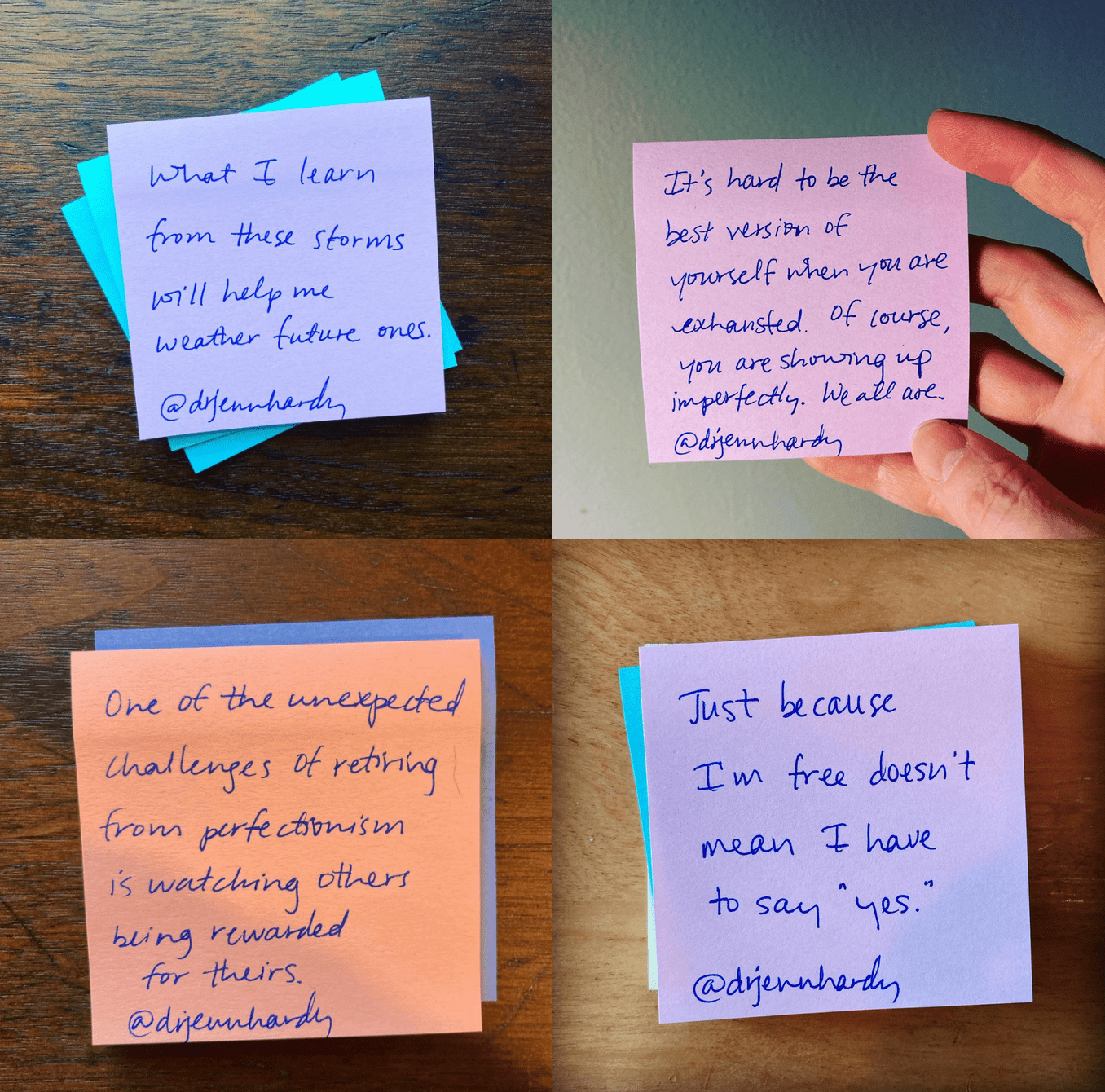 Dr Hardy's handwritten Post-it messages have comforted me on many occasions. Photo taken from Instagram.
Social media usage is found to have strong links to feelings of anxiety and loneliness, but this doesn't have to be the case.
It's so valuable that social media gives us the ability to access and be comforted by the candid words of individuals who are miles away from us. It is possible to make your feed a safe and nurturing space for yourself as I have done. I encourage you to start taking baby steps to curate your social media feeds for the better today: There are definitely benefits to be reaped, even from the smallest changes.