The Rise of Vintage Knick-Knacks
The trend of shopping for vintage memorabilia and other knick-knacks has just begun to pick up speed. Sasha Ling explores vintage store Thrifty Trendz and investigates the possible reasons behind this rising trend among youths.
BY
Sasha Ling
Lifestyle Section Editor
Hype Issue #54
Published on
April 27, 2022
The meaning of the term "vintage shopping" has been limited to shopping for apparel. Shopping for vintage clothing has been a rising trend for a few years now, but recently, there seems to be an increasing trend of shopping not only for its apparel, but for other vintage items as well.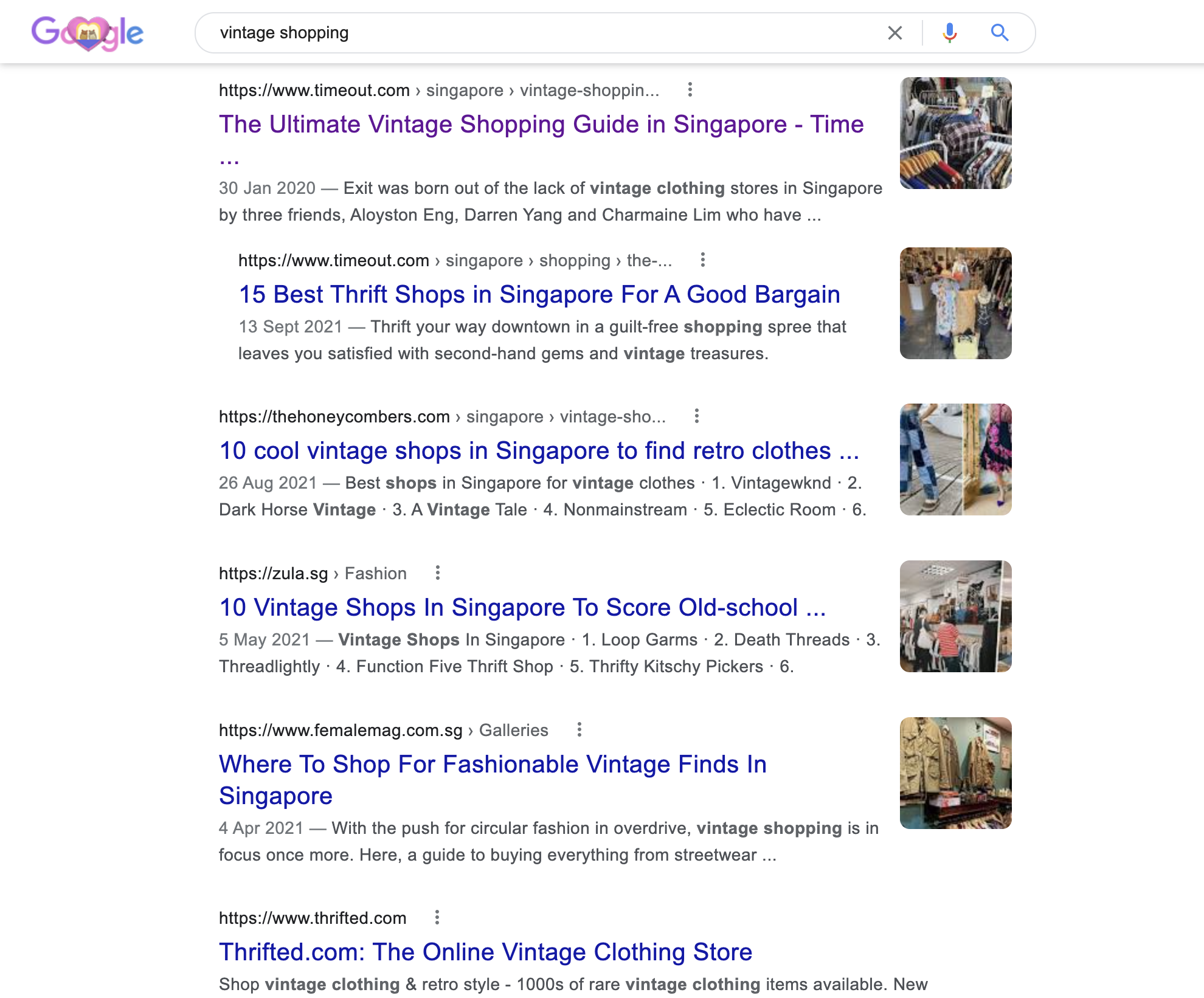 A quick Google search shows how the meaning of "vintage shopping" in Singapore's context is usually limited to shopping for apparel. Screenshot taken from Google.
On Carousell and Instagram, you can find many online shops selling a variety of vintage items. There are also accounts that post and share about  the hidden gems they found on Carousell for their followers to buy.
@yo.thrift.mama on Instagram reviews vintage stores in Singapore and recommends various vintage items to their followers. Screen recording of @yo.thriftmama on Instagram taken by Sasha Ling.
It seems that there isn't a lack of physical vintage stores too, with the increasing number of TikTok videos recommending these stores going viral.
To get a tasteful firsthand experience of vintage shopping, I decided to visit Thrifty Trendz located at Highland Centre #02-30, 22 Yio Chu Kang Road.
Stepping into the store, I discovered a variety of vintage toys, furniture, merchandise, clothing, collectables, ceramics, glassware, and other memorabilia from the 50s to the 90s. 
While the clutter and wide variety of antique items can be overwhelming to some, others will find the store to be a treasure trove filled with gems waiting to be discovered.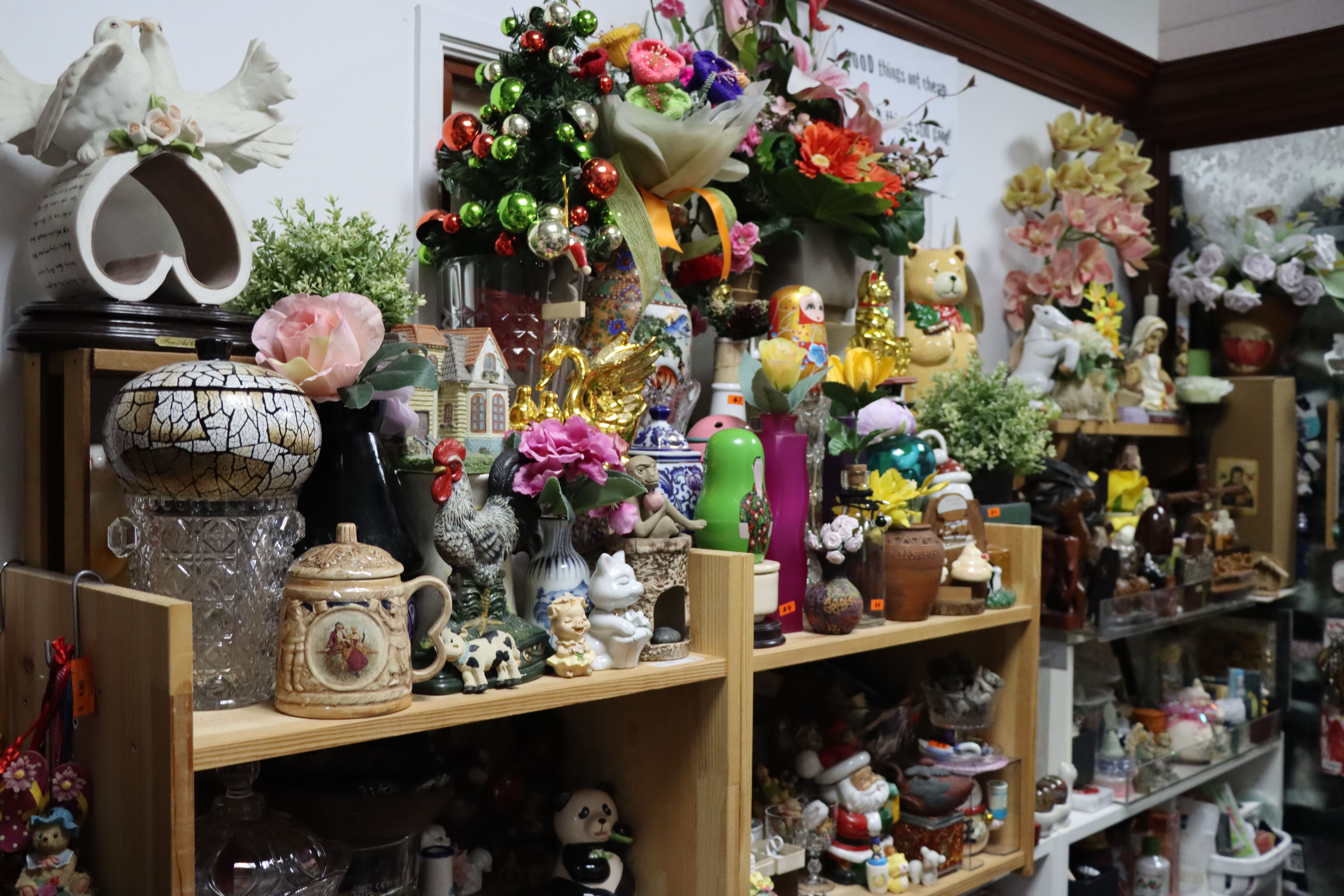 Stepping into the store, you'll be greeted by a shelf packed with ceramic merchandise and homeware. Photo by Sasha Ling.
Vintage and thrift shops like these are usually unassuming and unpretentious: The history of each item speaks for itself. These shops are a world of novel items that were once considered commodities. They are like a peek into the past, a portal to relish in an older era.
They are like a peek into the past, a portal to relish in an older era.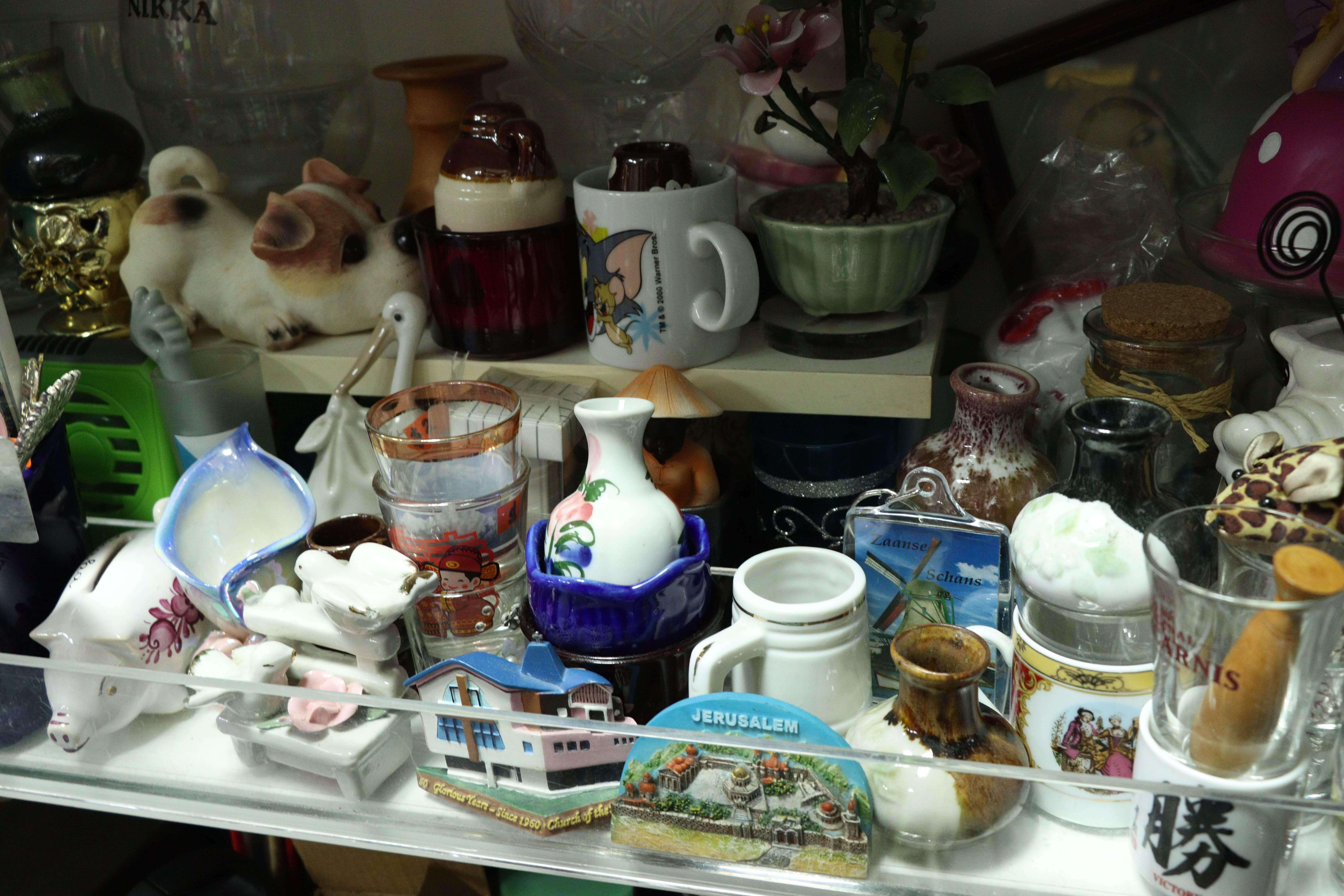 Ceramics, glassware, and home decor pieces. Photo by Sasha Ling.
I met the owner of Thrifty Trendz, Mrs Theresa Chia, or better known by her alias Auntie Theresa, 69, who welcomed me warmly. She set up the store seven years ago and sources all the items in the shop by herself.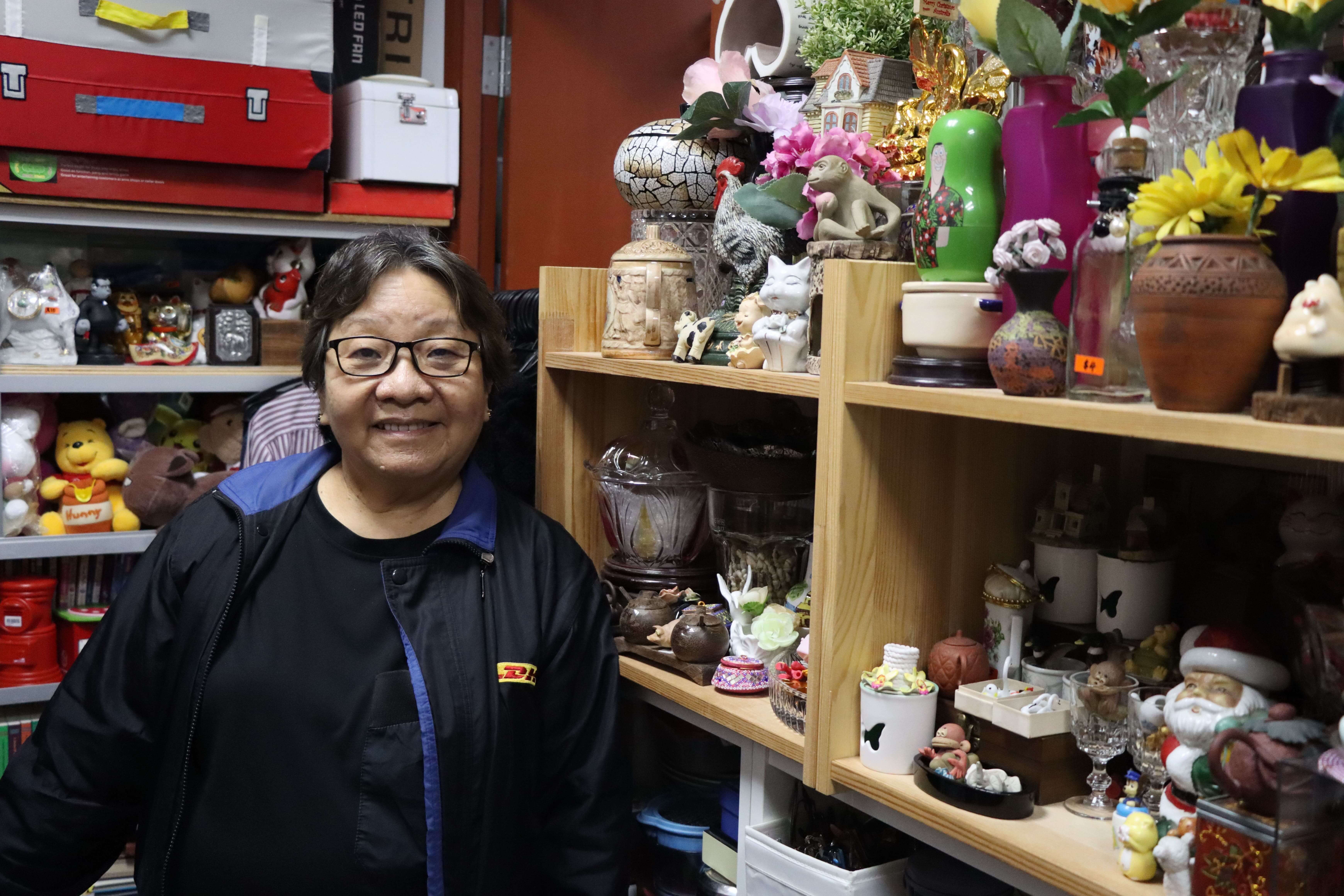 Thirty Trendz is a two-woman show. Auntie Theresa works in the shop with her daughter, Jane. Photo by Sasha Ling.
"Migrant workers, local Singaporean collectors, and recently, it's the new generation; the youngsters who are coming here to shop," Auntie Theresa says.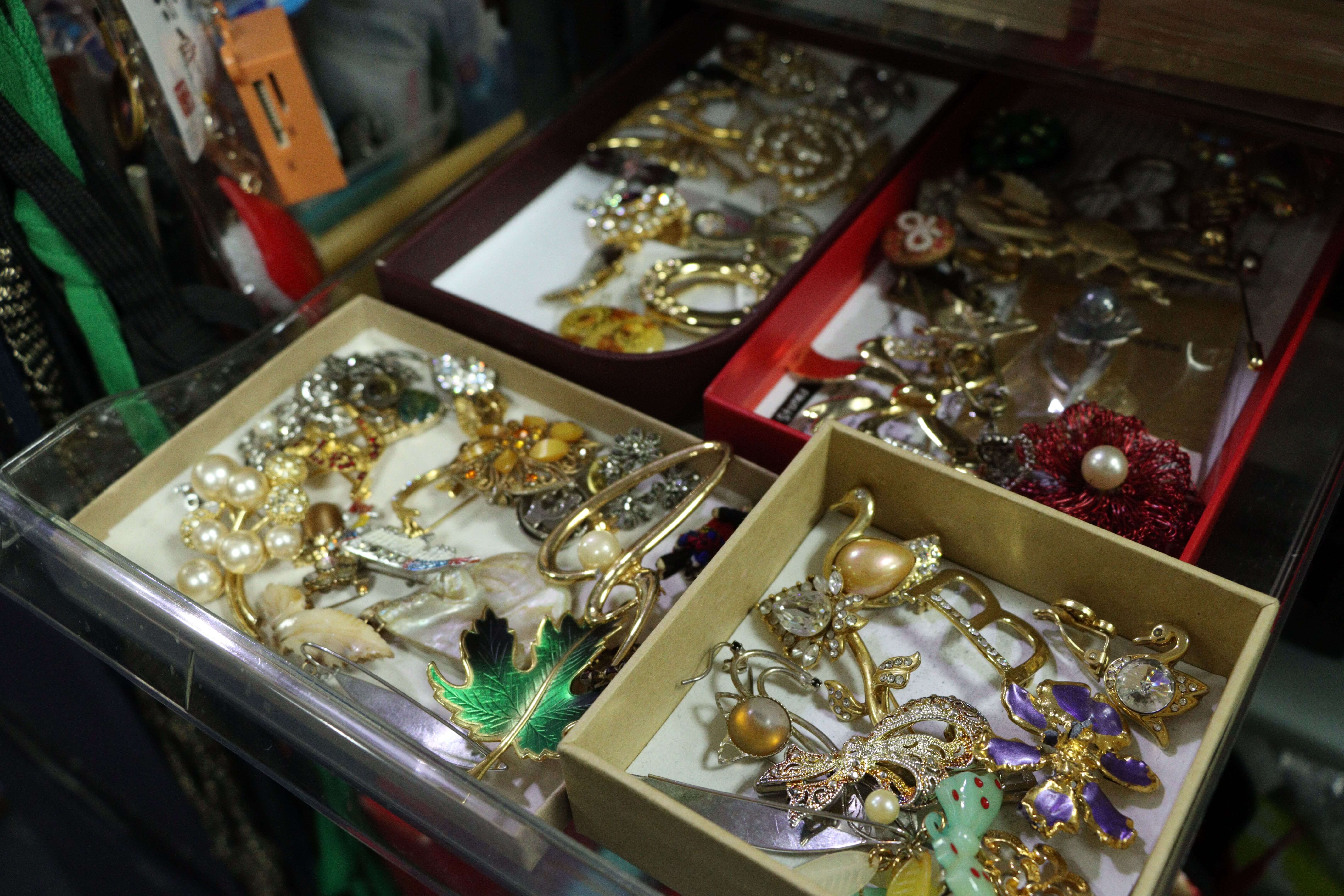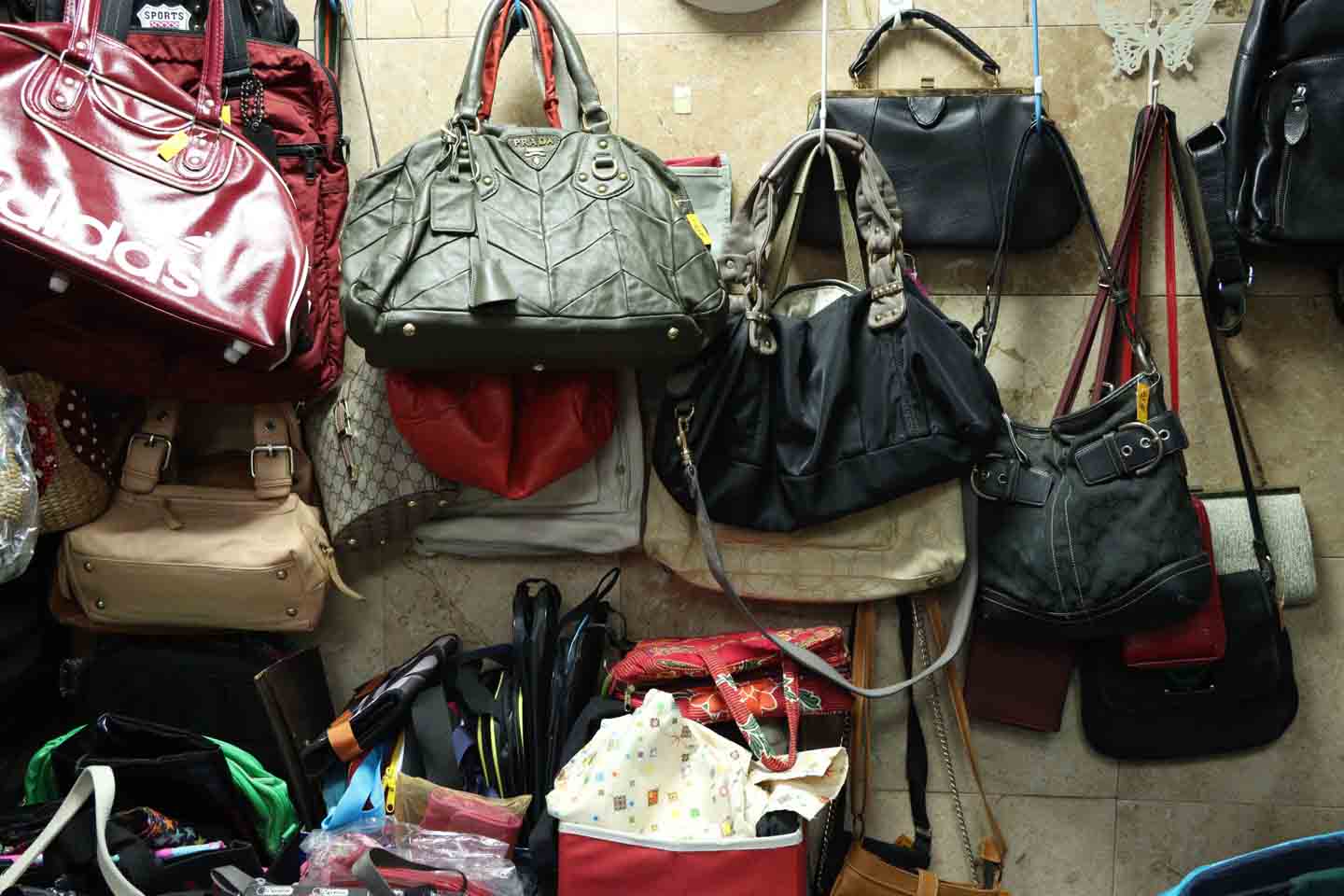 In the store, you can find jewellery, bags, shoes and other clothing items, either sourced by the owners themselves or donated by customers. Photo by Sasha Ling.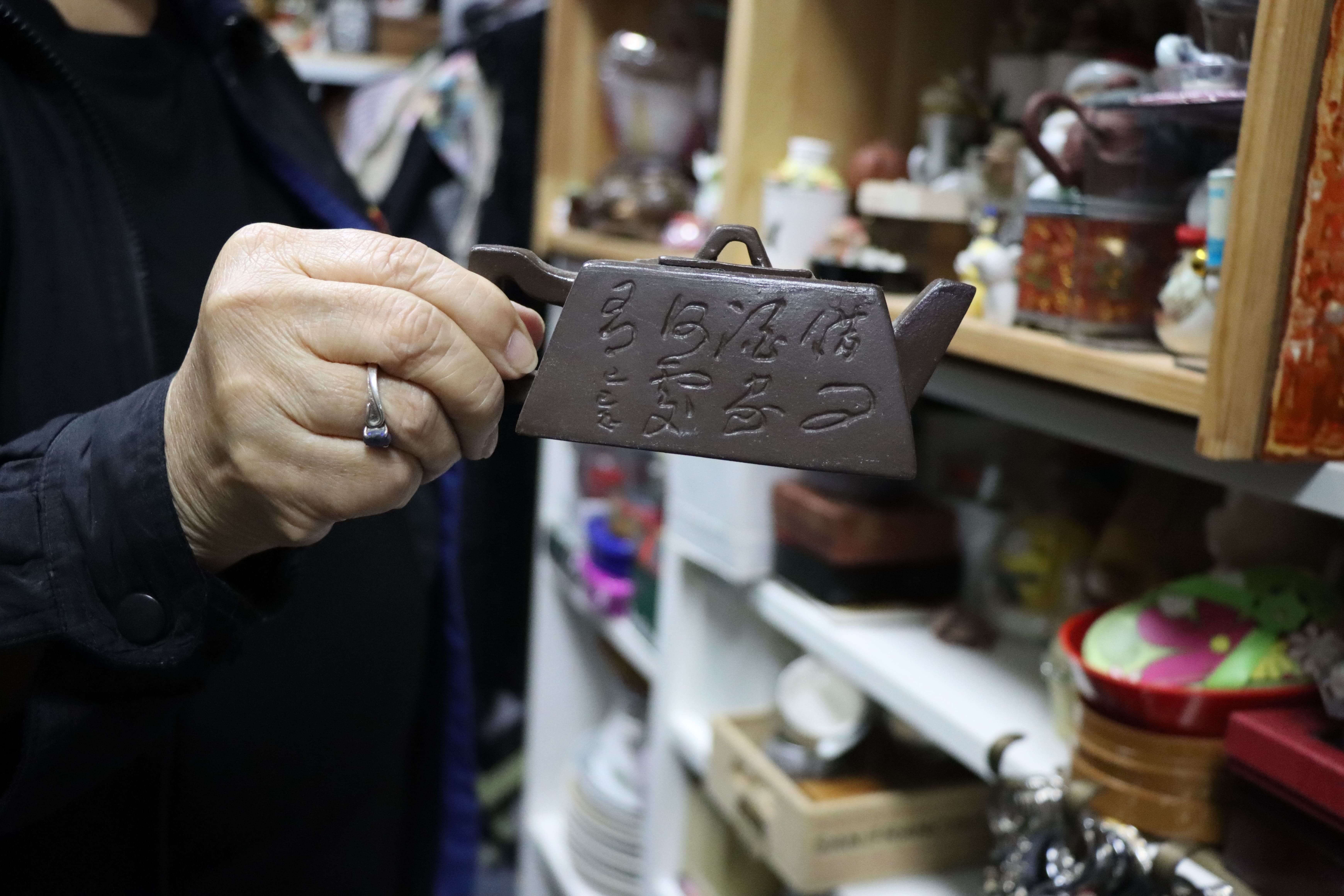 An old Chinese teapot that has a unique shape. Photo by Sasha Ling.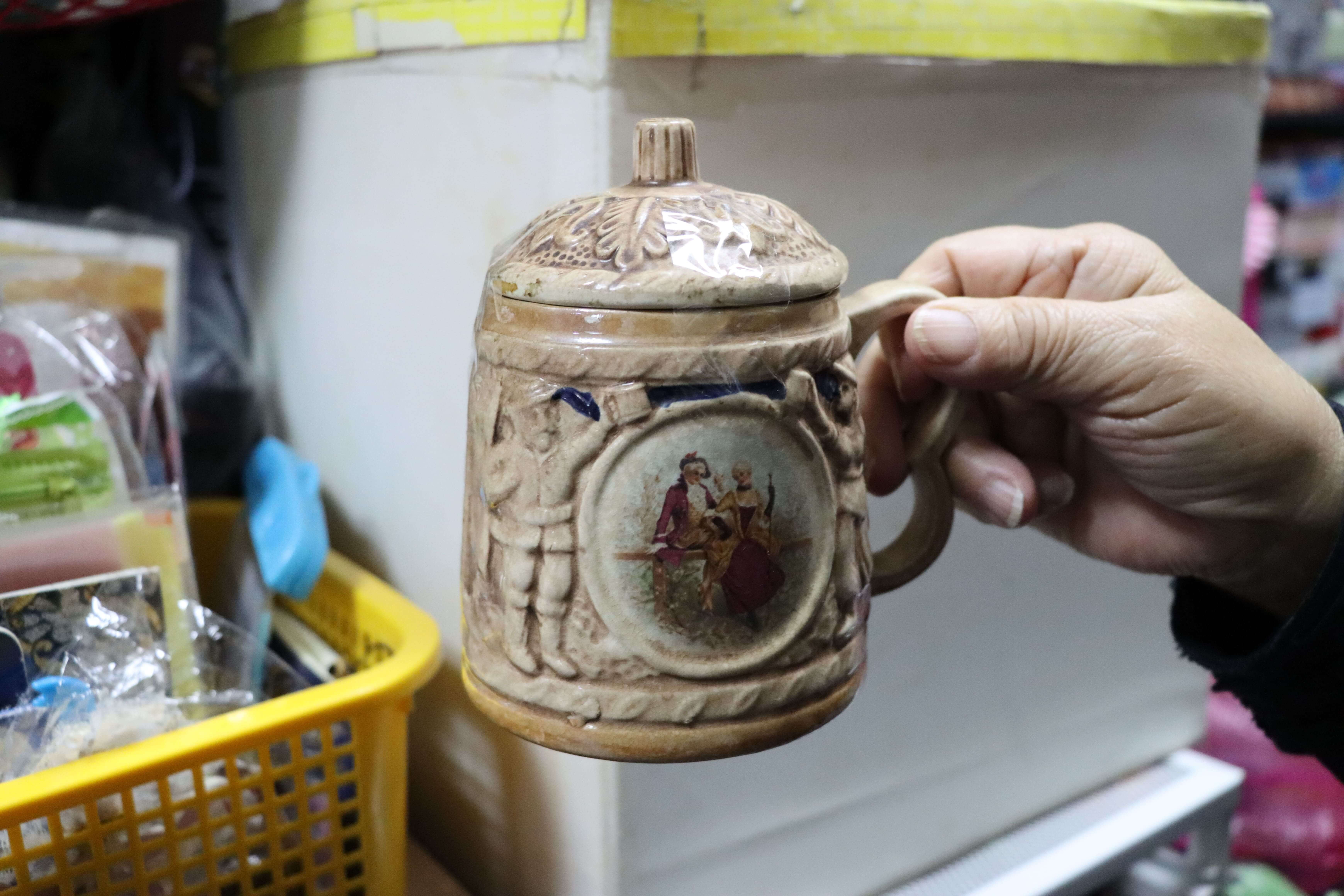 Auntie Theresa eagerly talks to me about the various items in her store when I ask about them. Photo by Sasha Ling.
Chelsea, 27, a regular customer at Thrifty Trendz, says: "I've been here multiple times. I just like digging for things. There's a thrill in looking for stuff."
The popularity of vintage shopping might come from the pure excitement and joy one gets from finding a rare gem in a clutter of items, which can be likened to a treasure hunt. 
Cheryl, 27, another frequent patron of the vintage store, agrees: "Yeah, it's cheap, it's fun, and you don't know what you're going to find. I think you can find more special things, more unique things that you don't really find in regular stores. It's also more sustainable."
Yeah, it's cheap, it's fun, and you don't know what you're going to find. I think you can find more special things, more unique things that you don't really find in regular stores.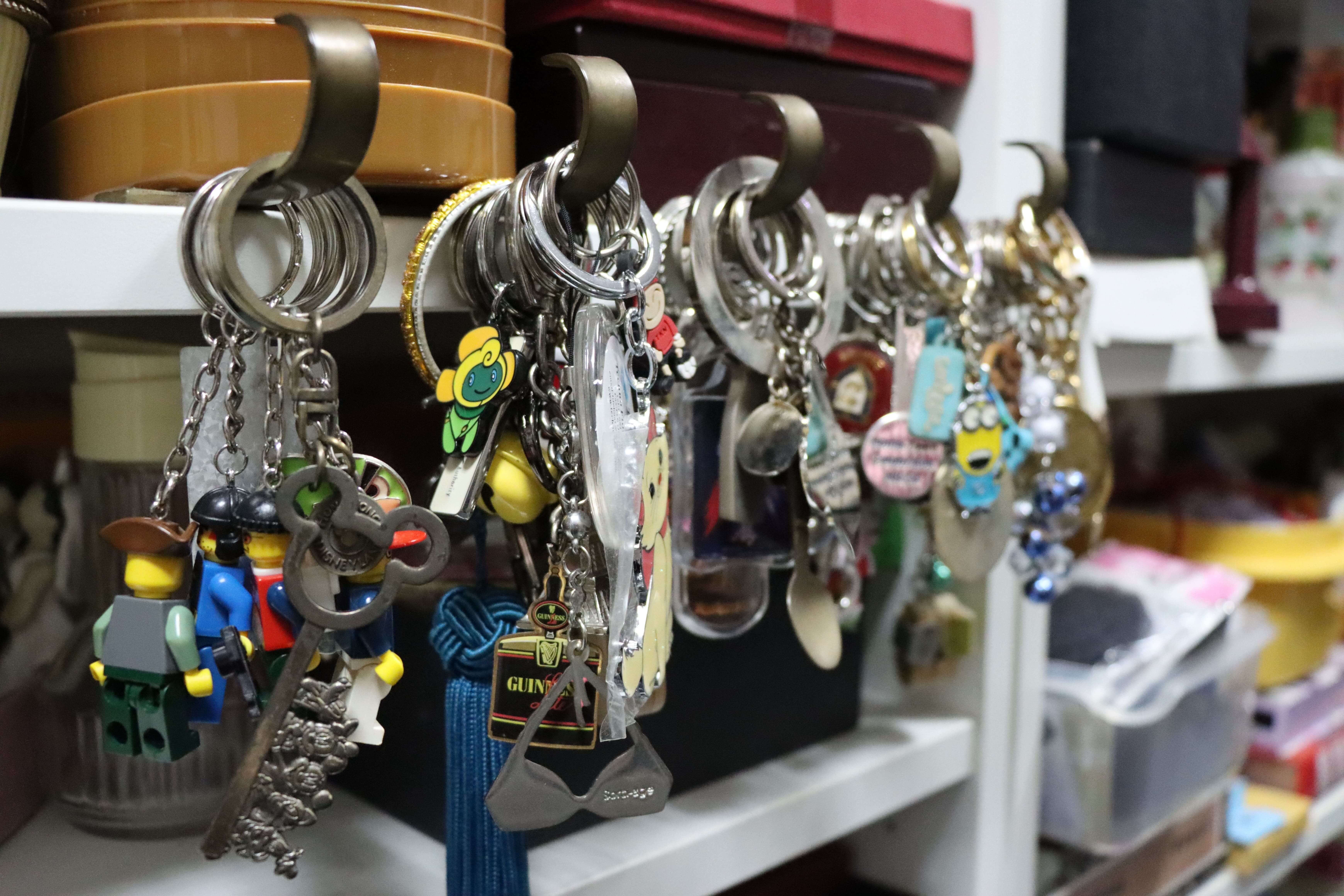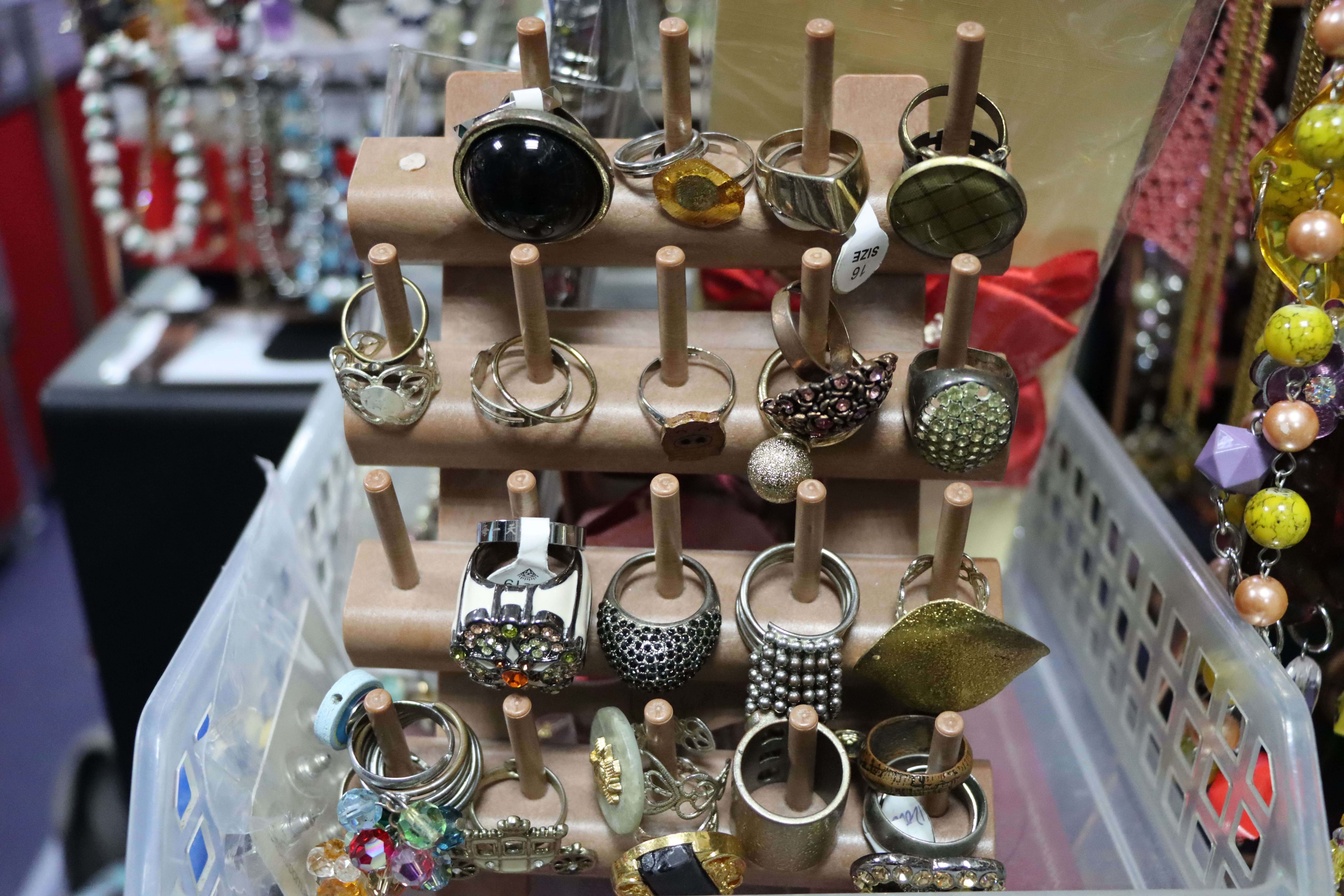 One-of-a-kind rings that are adorned with crystals, gems and charms. Photo by Sasha Ling.
There's a familiar complaint heard around Singapore that there's nothing to do here. This is echoed more so in current pandemic times where travelling is restricted and cabin fever kicks in. 
However, youths have been a lot more proactive in seeking out things to do; be it hiking in nature, exploring new places, art jamming, attending crafting workshops, or visiting museums and galleries. Youths are very much open to new experiences and finding more ways to kill time.
This might also be why more youths are visiting and shopping at these vintage stores: it's a new activity to partake with friends in Singapore. 
"For me, I'm not looking for anything specific, I'm just going  in with an open mind. Even if I find nothing, it's still fun to hang out with friends," Chelsea says.
She adds: "If I'm looking for something specific, like a blazer for an interview, I'd go to Zara. But thrift or vintage shopping is different, it's more like a social activity for me."
As the vintage aesthetic continues to become the mainstream, quaint vintage shops like Auntie Theresa's Thrifty Trendz are slowly gaining more footfall.
The next time you find yourself feeling bored, why not go on a vintage treasure hunt for some cheap thrills?