Stolen Youth: Memoirs of a COVID-Struck Generation
When the pandemic was at its peak, schools converted to home-based learning (HBL). Although many students rejoiced at the news, some graduating students felt differently. Genevieve Sia speaks to Cheryl Teo, who missed out on every student's most anticipated event: prom.
BY
Genevieve Sia
Publicity Manager
Hype Issue #54
Published on
February 8, 2021
COVID-19 has plunged the world into one of the worst global crises of our generation. With endless restrictions being put into place, including the circuit breaker, dine-in and social gathering restrictions, many youths have had to sacrifice once in a lifetime opportunities like their graduation ceremonies and prom.
Cheryl Teo, 16, a fresh secondary school graduate said: "It was like my concept of 'normal' had completely changed. Classes were held online and there were suddenly so many regulations to keep up with. The worst part was that I couldn't even enjoy my last year in school with my friends." 
However, even as restrictions eased up then, major school events were still deemed unsafe, with some being postponed with no certain dates or even worse, they were cancelled. 
"The school didn't say anything about it. We just knew that prom wasn't going to happen anymore," Cheryl said.
Some may argue that prom is obviously not as crucial as bigger issues that the pandemic had brought upon this generation, and some may see it as less important than another milestone: the GCE O and N-Level examinations. However, prom was considered to be the light at the end of the tunnel and a once in a lifetime, coming-of-age event that many students looked forward to attending. 
There's nothing better than celebrating your graduation with grandiose clothing, a fancy meal in a nice ballroom, dancing, taking pictures and making memories with friends whom you might never cross paths with again.
When asked how she felt about not having a prom, Cheryl said: "I know it can't be helped considering the circumstances, but some of us have looked forward to this day for so long. Prom is a once in a lifetime experience that I won't get to have again. It's so disappointing that I'll have to graduate without a fond memory of that day."
I know it can't be helped considering the circumstances, but some of us have looked forward to this day for so long. Prom is a once in a lifetime experience that I won't get to have again. It's so disappointing that I'll have to graduate without a fond memory of that day.
"Sometimes, I wonder why I'm so unlucky to graduate in the middle of a pandemic." 
During such uncertain and helpless times, the only solution is to see the good in the bad and make the most of the situation.
In order to grasp a semblance of the experience, Cheryl and her friends dolled up in their prom attire for a makeshift gathering, just like the main characters in their favourite coming-of-age movies.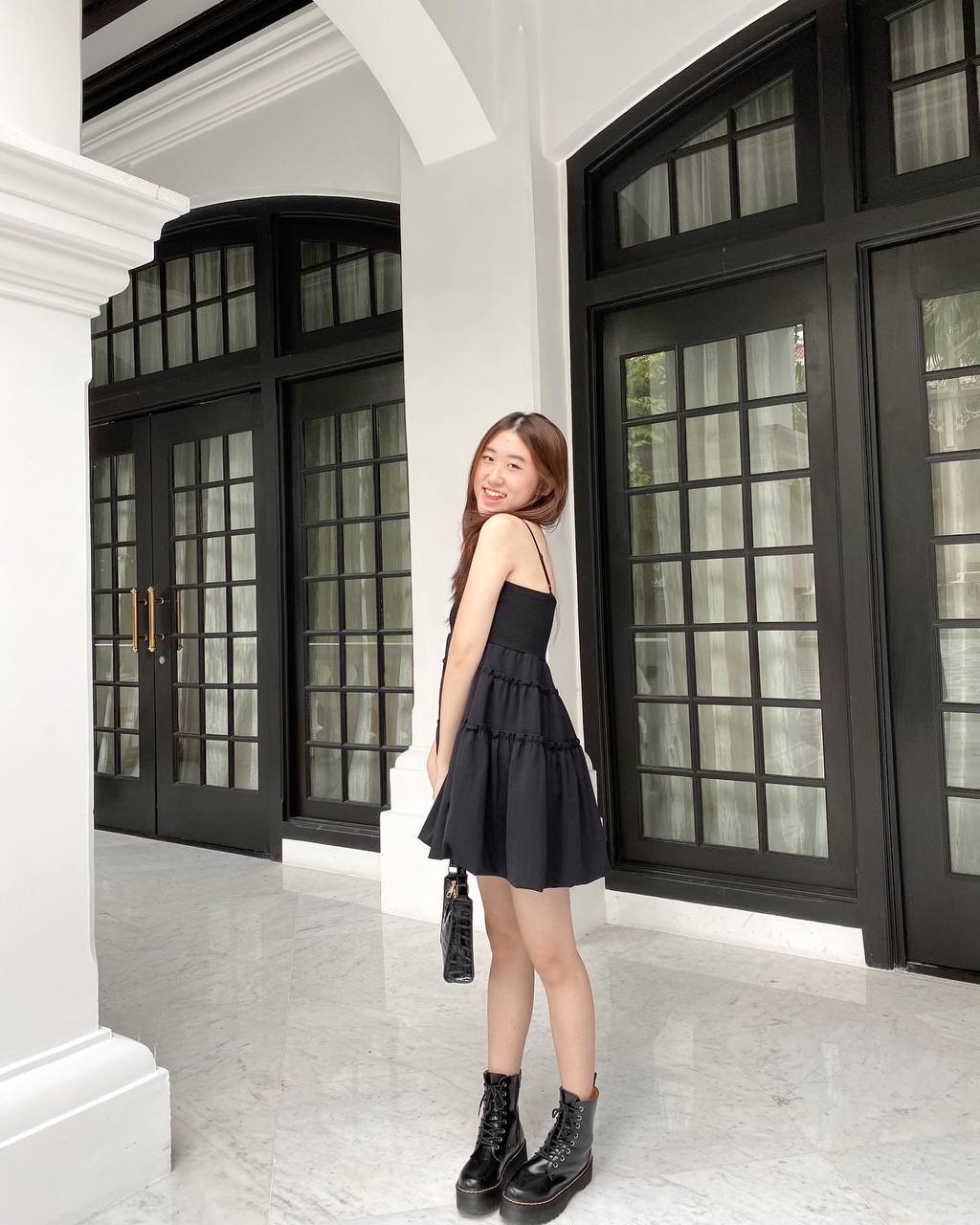 Cheryl rocked a chic monochromatic look which matched perfectly with the colonial-style hotel they took pictures at. Photo taken from Instagram.
"It wasn't the same, but it really helped to improve my mood. It was like our own little prom without the crowd and fancy dining," she said.
Cheryl and her friends started their day with a mini photoshoot at Raffles Hotel, a building iconic for its luxurious and elegant architecture. 
As the hotel is a well-known hot spot for photoshoots, they headed over on a weekday afternoon with a plan to avoid the crowd.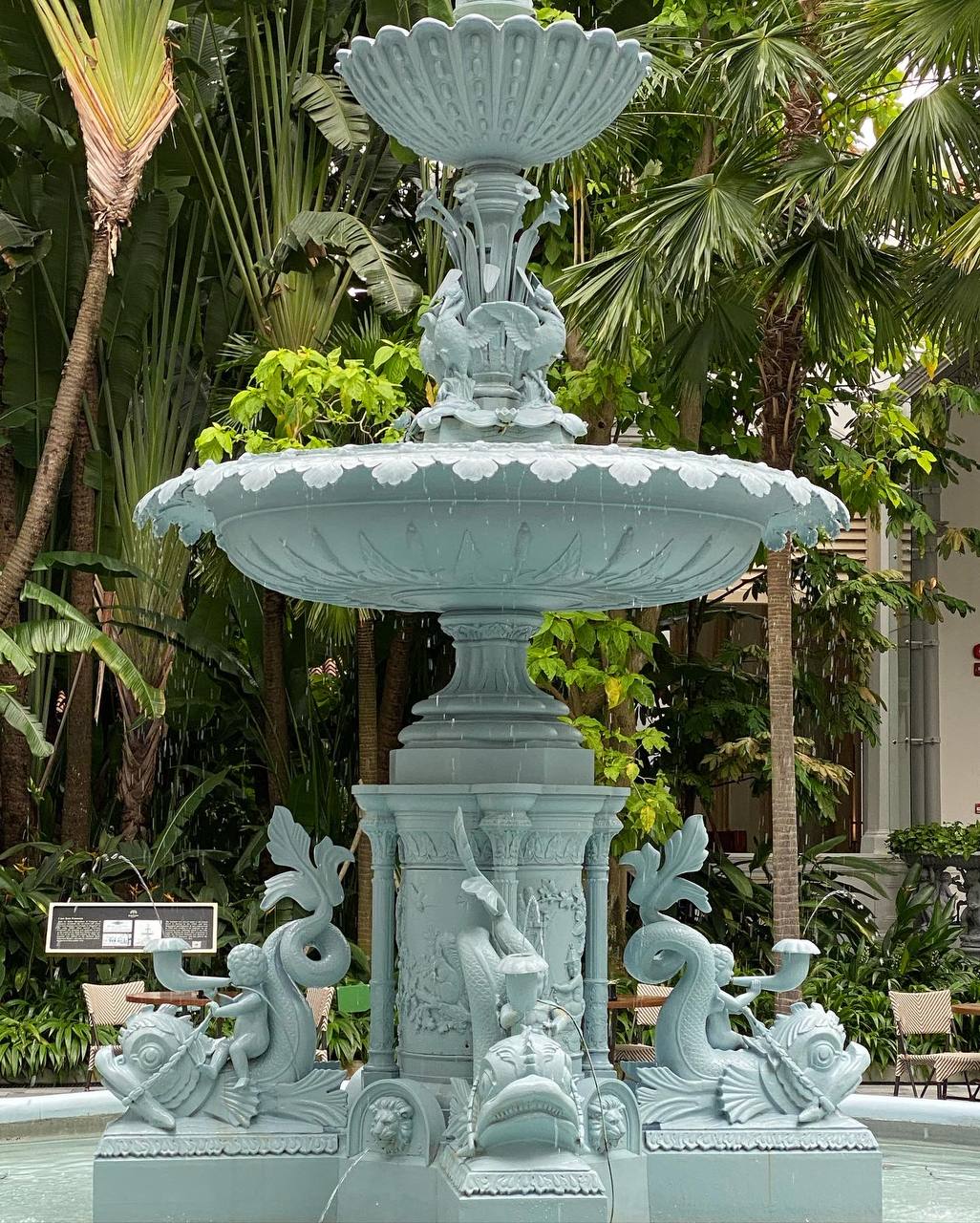 The grand fountain located right in the middle of Raffles Hotel was the backdrop of many of their "prom pictures". Photo courtesy of Cheryl.
When asked why they chose Raffles Hotel, Cheryl said it was because it gave off "castle vibes". The group took most of their pictures in front of the grand fountain as the area not only had great lighting, but also looked stunning in pictures.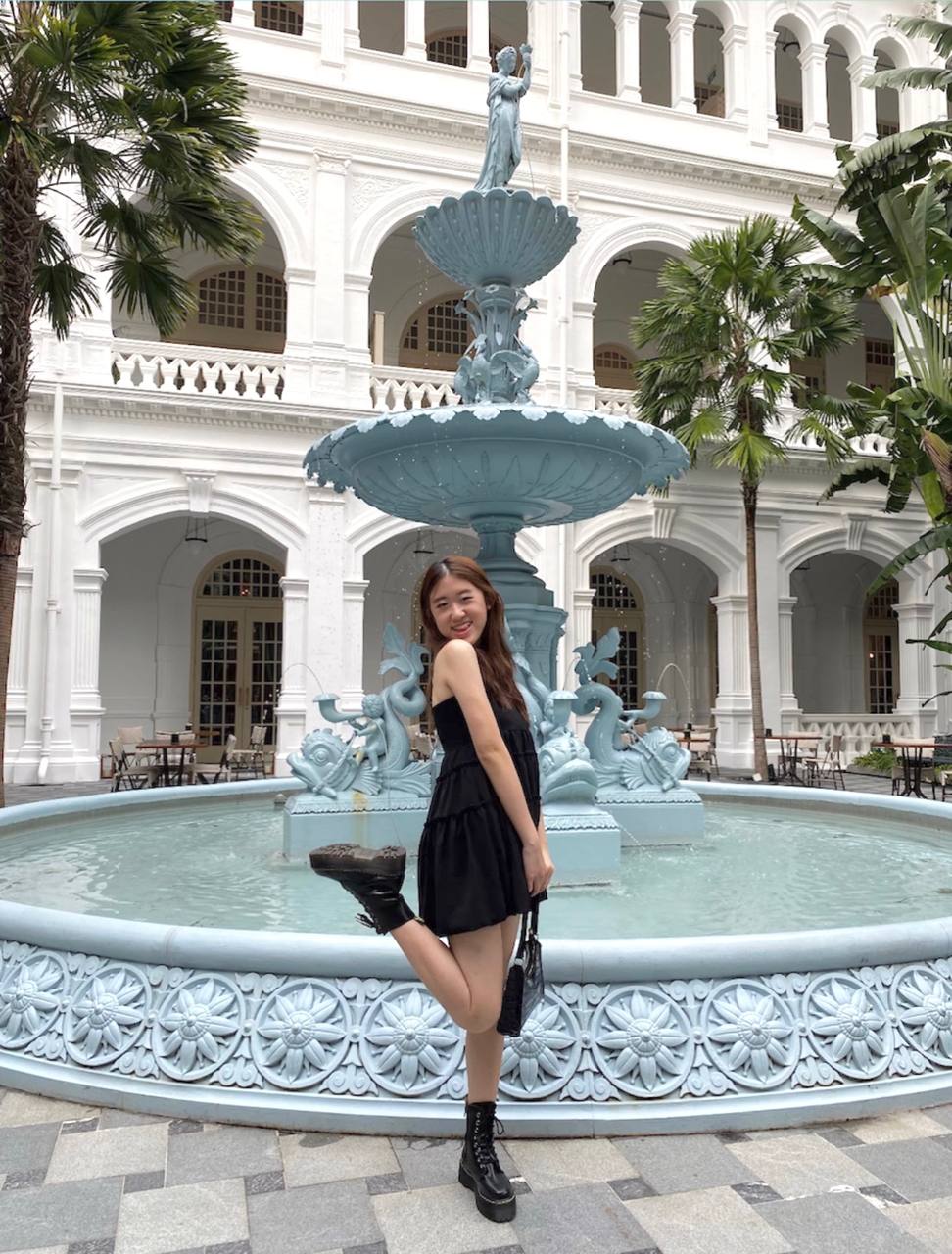 Cheryl's favourite shot of the day. Photo taken from Instagram. 
They then headed over to Alchemist for a scrumptious late brunch, before parting ways for the evening.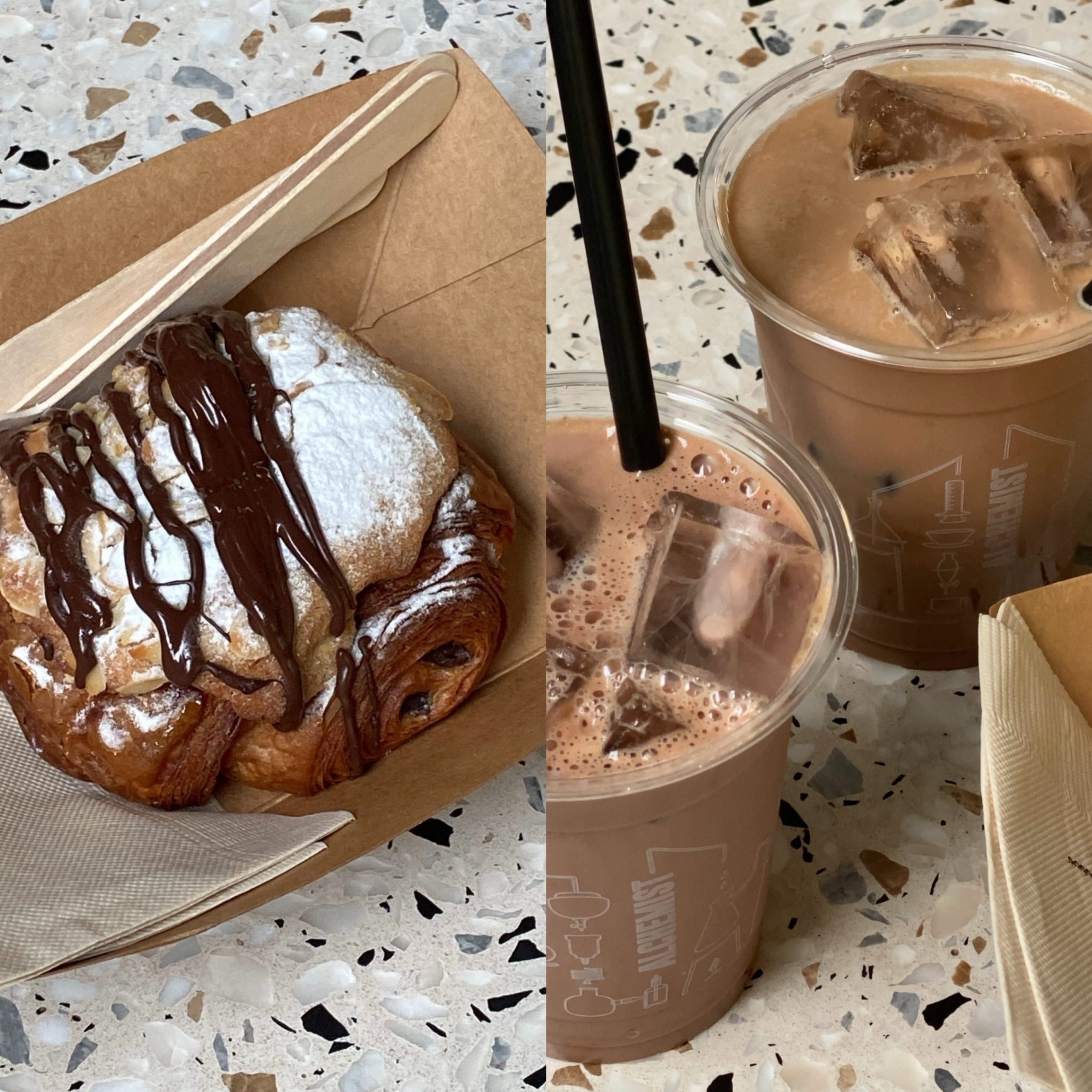 Cheryl and her friends replaced what would have been a fancy prom dinner with pastries and small bites from Alchemist cafe. Photo courtesy of Cheryl.
Although the prom that they dreamt of was out of their reach, they were still able to fulfil the most important thing with this gathering: making memories to last a lifetime.
Cheryl encouraged disappointed students to do the same with their close friends, such as those that "were pillars of strength in your secondary school life".
"I've heard that many people lose contact with their secondary school friends after graduation because everyone's busy and whatnot. My friends have been with me through a lot. I'm sure our fake prom will be something I remember for a long time," she said.
Though the whole ordeal still feels uncertain two years on, Singaporeans are allowing themselves to be more hopeful gradually thanks to the strict gathering rules and a high vaccination rate. 
Schools have reverted back to on-campus learning, with safety precautions taken seriously. As long as everyone plays a part in keeping each other safe, who's to say that meaningful milestones such as prom won't make a comeback in the near future? 
"I just hope everyone plays their part to stop the spread of COVID-19 and that this will all be over soon. At least then, future batches will have the chance to experience prom," Cheryl said.