Using Style as a Tool for Creative Expression
With the rise of social media, countless aesthetics and fashion trends are circulating at a rate like never before. Sasha Ling gives her thoughts on how we can find our unique personal style by looking within ourselves, and how we can use it to express our identity and values.

Cottagecore, Y2K, alt, skatercore, you name it. The Internet has come up with a name for every kind of style aesthetic you can think of. Image by Sasha Ling.
BY
Sasha Ling
Lifestyle Section Editor
Hype Issue #54
Published on
February 6, 2022
Every day, we are given the option of choosing what clothes to wear. Whether we care about fashion or not, picking out clothing to wear is a universal decision that each of us makes every day. 
I believe that style is more than just about the garments themselves. Having a personal style can serve not only as a sartorial function, but can also be a tool to express one's identity and values creatively.
In Singapore, it is more common to dress down rather than to dress up. Athleisure is the go-to style of our era and has become a part of our unique Singaporean culture. On the streets, it's the norm to see people casually dressed in a dri-fit T-shirt and shorts. 
However, in the age of social media influencers and fashion trends on TikTok, youths in Singapore have become more style-conscious. Youths are expressing themselves boldly through the clothing that they wear, more so than ever before.
Finding your style can be akin to finding yourself. As youths, most of us are in the process of discovering ourselves and finding our niche. While this is a difficult journey in and of itself, it has become even more challenging with the rise of social media. 
Youths are constantly exposed to the endless drone of external voices on social media platforms. With the rise of TikTok, clothing trends have been picking up with greater speed, with new aesthetics popping up every other day.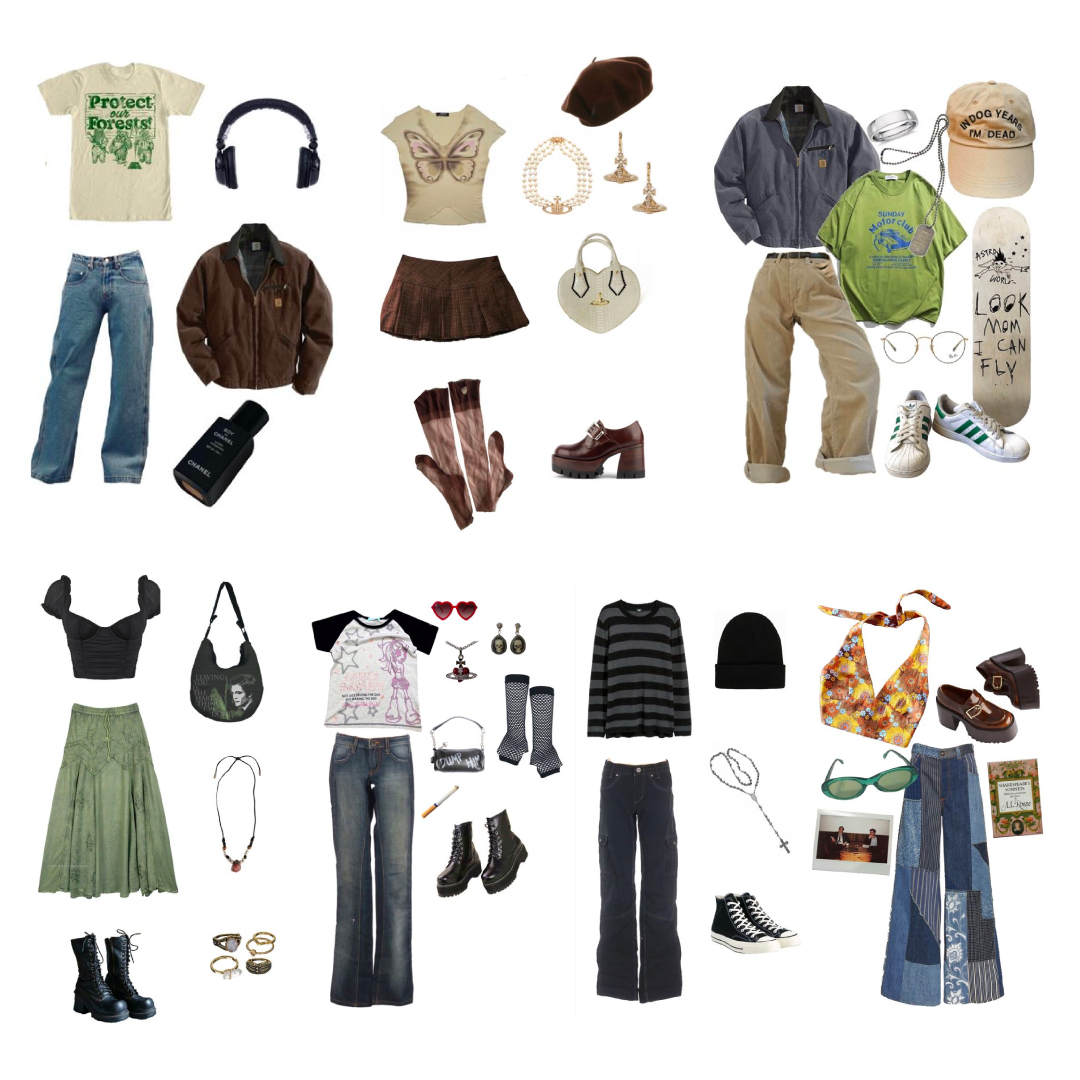 Cottagecore, Y2K, alt, skatercore, you name it. The Internet has come up with a name for every kind of style aesthetic you can think of. Image by Sasha Ling.
Style labels of the past are evolving to modern, Gen Z terminology: Emo is now alt, jock fashion lives in designer streetwear and vintage fae-like selkie dresses are the essential cottagecore piece.
The internet has been able to label and create a seemingly endless number of weirdly specific aesthetics, to an extent that style can become restrictive and boxed up when one chooses to align to a certain aesthetic.
For impressionable teens who are still developing their identities, being fashionable usually means dressing like a certain celebrity or influencer, or dressing to fit the aesthetic of a group of people that they want to identify with.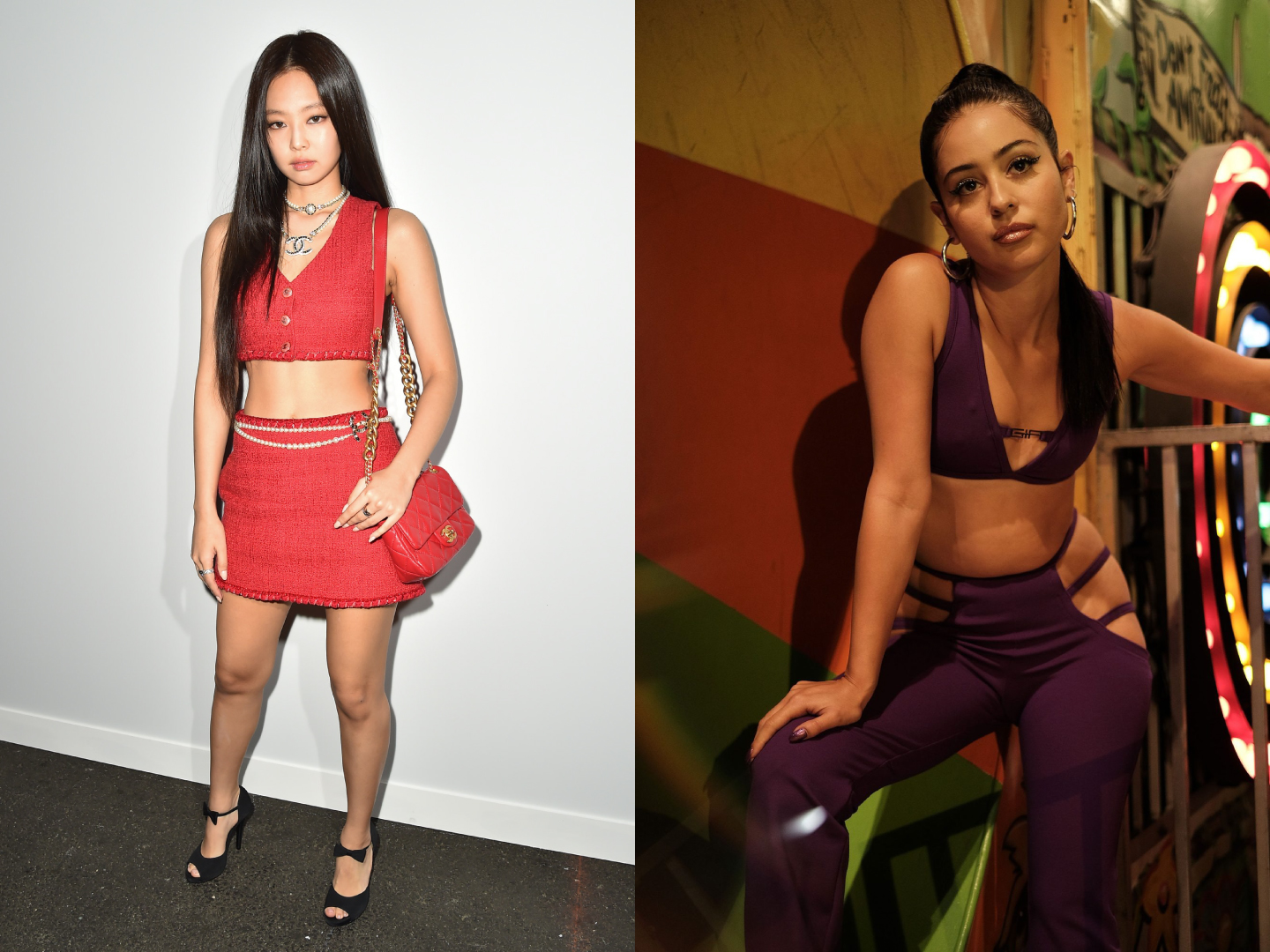 K-Pop star Jennie's "human Chanel" status and Alexa Demie's two-piece outfits in Euphoria are just two examples of how celebrities' styles are viewed as something to aspire to. Images taken from Teen Vogue and i-D Magazine.
I believe that we can gain so much more from looking inside ourselves and finding a unique style or aesthetic that would be evergreen, rather than following fickle fashion trends or a certain celebrity's style. 
Although looking for external inspiration can be really helpful when figuring out your personal style, I've realised that there is no such thing as "one style fits all".  
Each of us has a unique identity, appearance, along with our specific likes and dislikes. There are some styles that suit us, and some that just don't look or feel as good. Copying a certain aesthetic or outfit that looked good on others might not necessarily produce the same result on ourselves. 
Sadly, it is common for people to blame their appearance for not being able to pull off a certain style. Instead of styling the clothes for the body, people are dressing according to the fashion aesthetic they aspire to be part of. The body becomes the "variable" for having good style, when it should really be the opposite.
Unfortunately, many fashion trends may only suit certain body types, perpetuating a narrative that other body types are not "ideal", or are less beautiful. Fast fashion retailers often follow these trends as well to generate more sales, and unfortunately cater to styles that only flatter a selected range of sizes, leaving other body types with "unfashionable" clothing.
Some people even look to styling advice for their body types such as the Kibbe or Fruit body typing tests, and more often than not, many may feel that they do not have the ideal body to wear certain pieces of clothing. 
This narrative is driven by beauty standards set by the beauty, entertainment and fashion industries. Instead of falling into that trap, one could have a personal style that makes them both look and feel good in their skin.
Personal style comes from within: When we seek to learn about what suits us, from our body type to what aligns with our values and preferences and most importantly, what makes us feel good. With a little self-knowledge, creativity and confidence, we can create and find our own aesthetic. 
When style comes from within us, instead of looking towards external inspiration, we are also less likely to overconsume. 
Fashion trends that leave as soon as they come, countless fashion aesthetics on painfully curated Pinterest boards and TikToks, as well as clothing prices at an all-time low have all exacerbated the overconsumption of clothing. 
No matter how full our closets get, the perpetual and somehow existential need for more clothing to achieve that certain look still festers within us. 
I often struggle with my relationship with clothing. On one hand, I love fashion and expressing myself through clothing, and on the other, I feel the guilt that comes with having this inherently materialistic interest. 
By choosing our clothing based on whether they make us feel good rather than what fits a certain aesthetic or style, we would be less affected by changes in trends and what people consider to be fashionable. 
This is because one would be dressing for themselves, and not for external validation. 
With this mindset, we can form a more meaningful relationship with our clothing: We start seeing clothing as values, stories and memories instead of just a bunch of garments hanging in our closets. 
When we form meaningful relationships with our clothing, we are more likely to think twice before purchasing or throwing away a piece of clothing. This gives garments a longer lifespan in our wardrobe and combats the consumerist mindset that society promotes.
Yes, some might argue that clothing is not a big deal and that it is just something we wear every day. But when we start seeing clothes as an expression of our identity and values, they can become a real source of joy, confidence and fulfillment. 
By having a personal style, we are creating opportunities to express ourselves creatively daily, regardless of what is seen as trendy or covetable at the time. 
You are what you wear, and I'm not talking about the brands. The clothing one wears will inherently be an expression of one's identity, regardless of whether one has developed a personal style or not.
By finding our personal style, we are essentially harnessing our power to express our identity creatively. It can be likened to how an artist uses art as a medium to express what they believe in. It requires some level of courage and vulnerability to be bold enough to show who we are through our clothing. 
When we see style as a tool for expressing who we are; when we see style as something that comes from within, it will undoubtedly be a source of joy in our lives.