Ready, Set, Fly! HYPE's Declassified Singapore Vaccinated Travel Lane Guide
Wondering what travelling via the Vaccinated Travel Lane (VTL) is like? Tan Jia Hao shares his insider tips and tricks based on his experience travelling via the VTL. 

The Vaccinated Travel Lane allows quarantine-free travel to Singapore via air. Image taken from Singapore Airlines.
BY
Tan Jia Hao
Publicity Manager
Hype Issue #54
Published on
January 30, 2022
As Singapore gradually opens its borders after being closed for over a year, quarantine-free travel is finally made possible for vaccinated Singaporeans, causing more people to travel abroad in recent months.
Singaporeans can now travel to the following countries under the VTL: Australia, Brunei, Cambodia, Germany, Canada, Denmark, Fiji, Finland, France, India, Indonesia, Italy, Maldives, Malaysia, Netherlands, South Korea, Spain, Sri Lanka, Sweden, Switzerland, Thailand, Turkey, United Kingdom and the United States of America.
In December 2021, I took a flight to Europe. I visited France, Germany, Spain, Switzerland and the Netherlands within the continent, and that made for a very intriguing first time travelling on the VTL! 
Travelling in the midst of a pandemic is arguably a lot more stressful and inconvenient, but should you ever take the plunge, this article has your back! Spare yourself the anxiety: Here's all you've got to know before booking your trip via the VTL.
These checklists provide a step-by-step guide for travellers intending to travel to Singapore. Those who identified a suitable Safe Travel Lane for entry into Singapore and referenced the relevant checklist have reported being better prepared for the trip.
If you have yet to identify a suitable Safe Travel Lane for entry, return to the "Travelling to Singapore" page for details. Otherwise, click on the links below for the checklist relevant to you.
2. Booking Your VTL Flight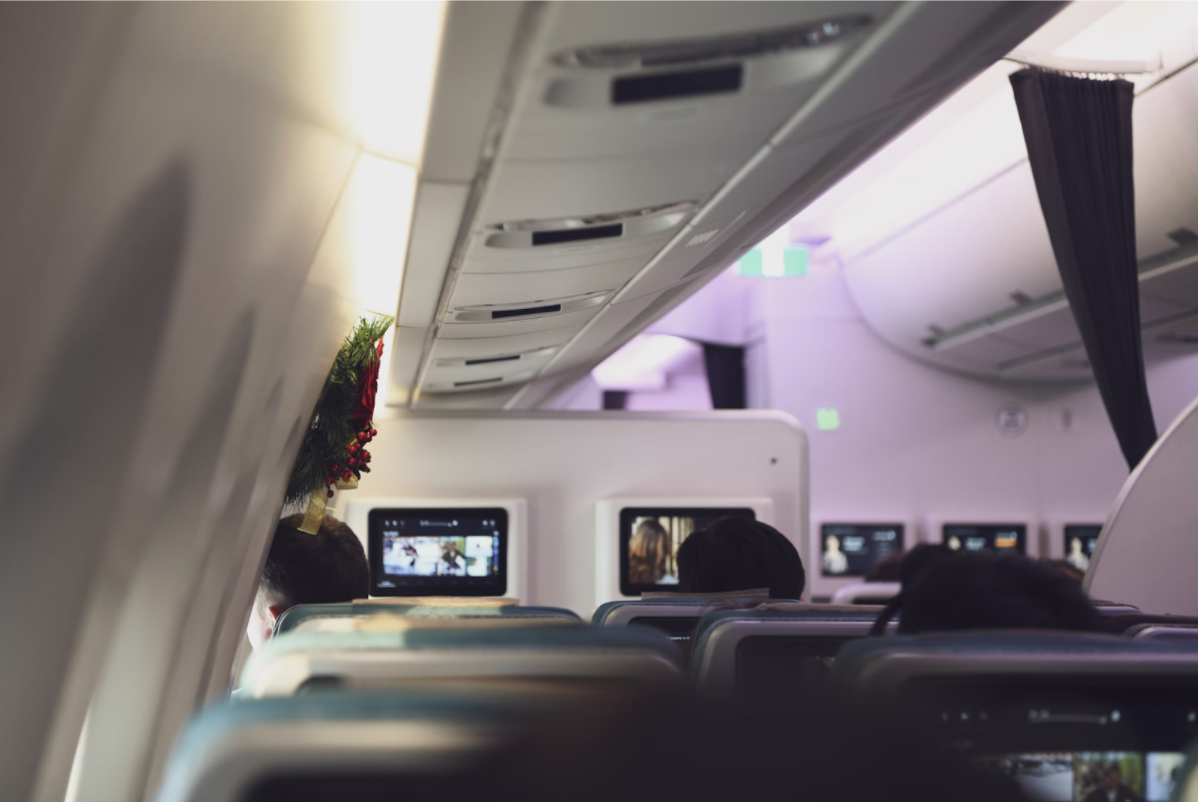 There are 27 airlines offering VTL flights. Image taken from Unsplash.
Travelling via the VTL means that you need to be on a VTL flight. There are a number of approved airlines you can book from, so do make sure you check specifically that the flight you are on is a designated flight as these airlines can also fly non-VTL flights on VTL lanes. It can be confusing, so remember to look out for this!
In the event that you book yourself a non-VTL flight, you may be subjected to a lengthy quarantine period and a Stay-Home Notice (SHN) upon your arrival in Singapore. 
The 27 airlines operating VTL designated flights are: Air France, Air India, AirAsia, Asiana, British Airways, Fiji Airways, Finnair, Garuda Indonesia, IndiGo, Jetstar, Jetstar Asia, KLM, Korean Air, Lufthansa Malaysia Airlines, Malindo Air, Qantas, Royal Brunei Airlines, Scoot, Singapore Airlines, SriLankan Airlines, Swiss International Air Lines, Thai AirAsia, Thai Airways, Turkish Airlines, United Airlines and Vistara. 
Although most of my trip felt like I was in a scene of Emily in Paris, there were several times when my trip was disrupted due to lockdowns and flight delays. Sleeping in an airport in the same clothes for days is not as pleasant as it sounds. Neither is having to pay more for a hotel for every passing day that you wait, or incurring losses when things get delayed and cancelled.
Travel insurance is an important safety net against sticky situations that might turn your trip into a nightmare!
Being a tourist in a foreign country, you might be easily targeted for robbery and pickpocketing. In the case that you are met with unforeseen circumstances such as flight delays or testing positive for COVID-19, having travel insurance ensures that your travel and medical expenses will be reimbursed. This will prevent a great deal of financial stress. 
Insurance expert Ms Isabel Ng, 22, recommends the best options you can take while travelling via the VTL: "Having travel insurance is essential as it safeguards you from risks that could potentially disrupt your long-awaited vacation. Not only that, with the current enhanced travel coverage, you can be protected against COVID-19 too!" 
Here's some coverage to look out for:
FWD COVID-19 Enhanced Travel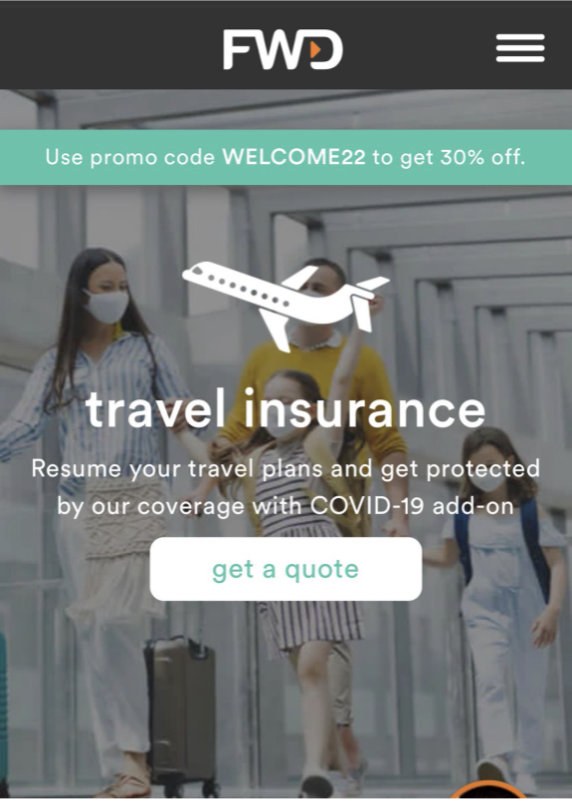 One option that travellers can consider is the FWD COVID-19 Enhanced Travel insurance. Image taken from FWD Insurance.
Sompo COVID-19 Travel Insurance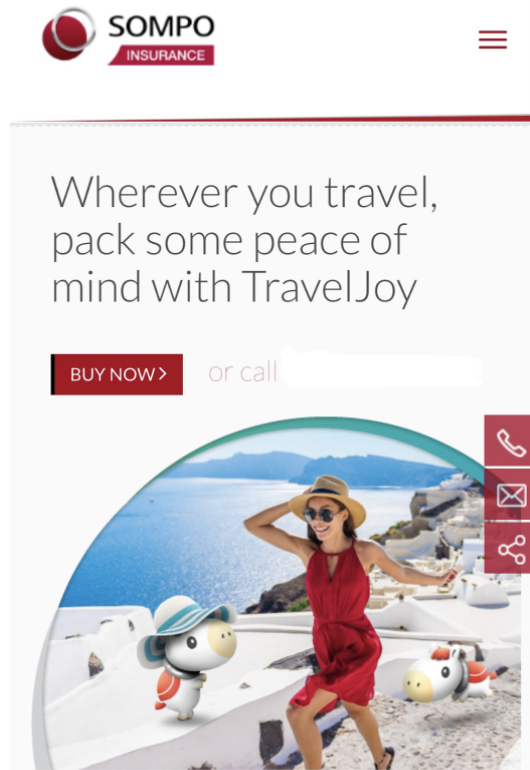 Travellers can also consider the Sompo COVID-19 Travel Insurance. Image taken from Sompo Insurance.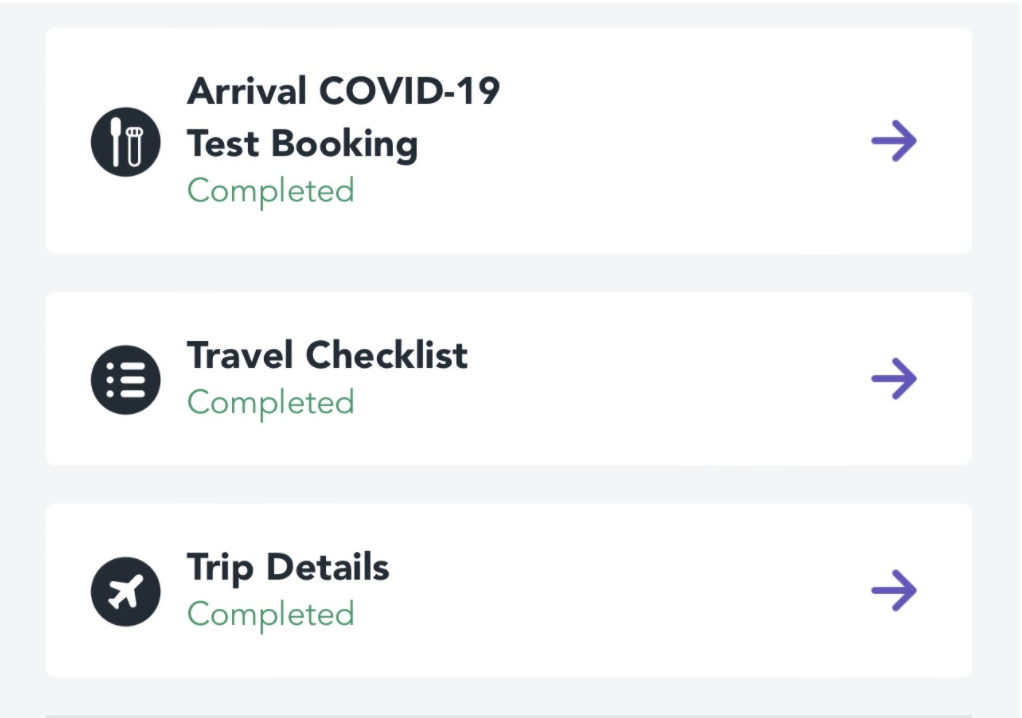 Snapshot of the Safe Travel Concierge app. Image taken from Safe Travel Concierge app.
Meet the Safe Travel Concierge by Changi Airport Group, it will help you speed through your process in returning to Singapore! This web app runs through a number of things you need to prepare before returning to Singapore, linking directly with your flights and letting you pay for your on-arrival PCR test at the airport.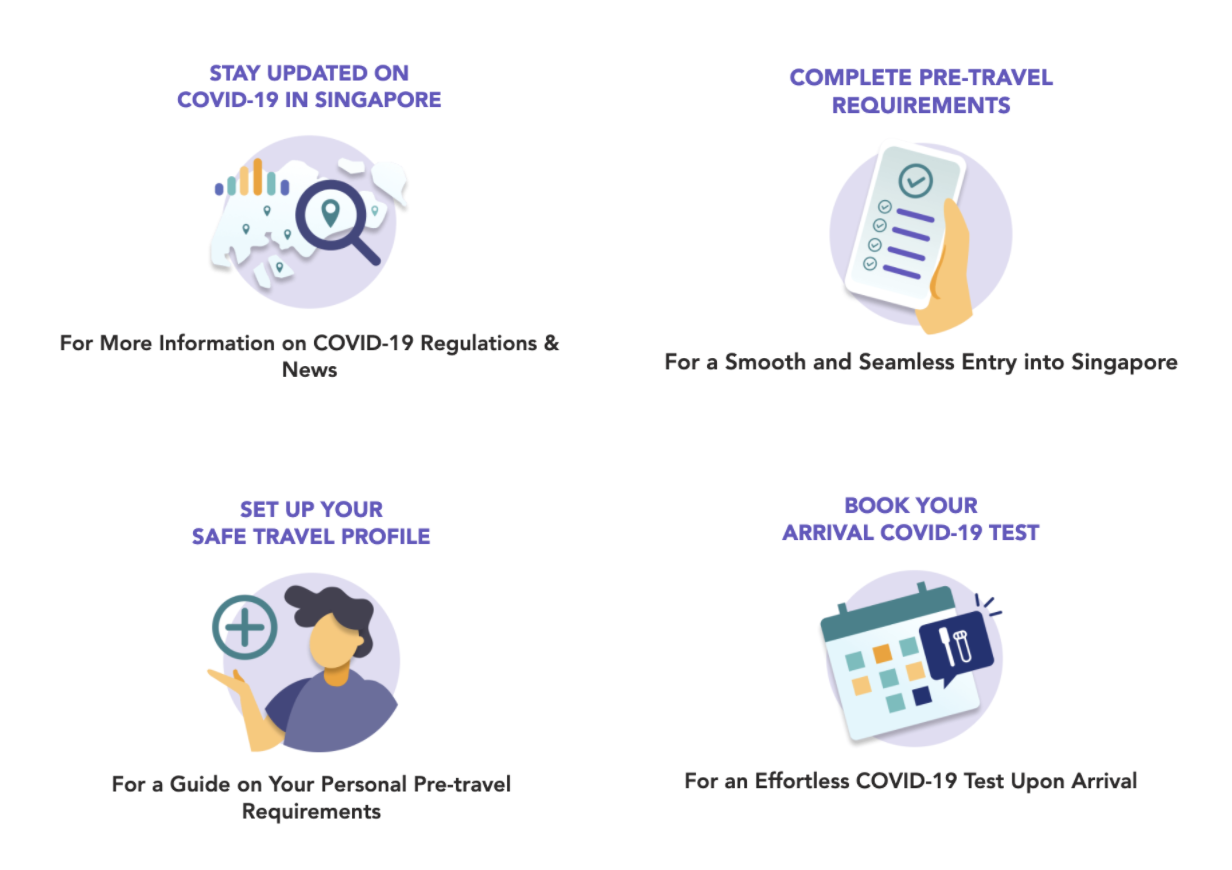 Snapshot of the Safe Travel Concierge app. Image taken from Safe Travel Concierge app.
5. Telegram VTL Support Group
Adequate planning is crucial for a smooth-sailing trip. Nevertheless, travelling can be very unpredictable especially during a global pandemic. The ever-changing rules and restrictions could potentially affect our travel plans. Fret not, as Singaporeans are here to help each other, even while overseas! 
There are a variety of VTL support groups available on the social networking app Telegram, with hundreds of Singaporeans answering questions and sharing experiences about their VTL journey. I found these support groups particularly useful in guiding me through my travels in Europe. These chats are currently active for travellers heading to France, Germany, Netherlands, United Kingdom, Italy, Switzerland and Korea.
Travel Eligibility
You must be fully vaccinated in a VTL country/region of departure or Singapore and must have remained in a VTL country/region of departure or Singapore the last 14 consecutive days prior to departure.
*NEW* Vaccinated Travel Pass Application (Starting 2022)
Apply for a Vaccinated Travel Pass seven to 30 days before scheduled departure. Book your tickets on a designated VTL flight through an approved airline.
Pre-departure Preparation
Purchase your mandatory COVID-19 travel insurance*. You may refer to point 3 for more details.




Take a Pre-Departure COVID-19 PCR test at a recognised institution within 2 days before the scheduled flight to Singapore and test negative for COVID-19.




Register and pre-pay your on-arrival COVID-19 PCR test on Changi Safe Travel Concierge. You may refer to point 4 for more details.




Submit your SG Arrival Card within three days before your arrival in Singapore.
Check-in at Departing Airport
Present the following documents at check-in:
Acceptable proof of vaccination

Proof of negative pre-departure COVID-19 PCR test result (electronic or physical copy)

Vaccinated Travel Pass (VTP) for the specified period of entry (electronic or physical copy)
Travellers who do not meet any of the above requirements may be refused boarding by the airline.
Arriving in Singapore
Clearing Immigration
Present all the documents that were shown at Check-in at departing airport.

Collect your bags from Baggage Claim Hall.



Taking Your On-arrival PCR Test at the Airport
Present confirmation QR code for your on-arrival PCR Test booking and passport.
Leaving the Airport
Take private transportation, taxi or private hire car from the airport to your declared place of accommodation. You must not take Bus or the MRT.
Upon your return to Singapore, supervised Covid-19 self-administered Antigen Rapid Tests (ART) at a Quick Test Centre or Combined Test Centre on Days 3 and 7 of your arrival.
You are also required to undergo self-administered COVID-19 ARTs using self-procured ART kits on Days 2, 4, 5 and 6 of their arrival in Singapore.
Travelling in the midst of a pandemic can be intimidating, but HYPE hopes to make your future travels as safe and as carefree as possible with these tips! We try to keep this article as accurate as possible at the time of writing. If you have any questions, we would recommend popping them to the appropriate VTL group chats so that you get the most up to date information.
Want more information about the Vaccinated Travel Lane? You can read our previous article here!