Creating Fashion With Greater Intentions
Weaving garments out of plastic bottles and workwear out of sports fabrics, Singaporean label As Intended may bring us closer to the future of sustainable fashion. Tan Jia Hao spins the threads.
Founder Sabrina Wee introducing her new REPREVE collection to customers at Design Orchard. Photo courtesy of As Intended.
BY
Tan Jia Hao
Publicity Manager
Hype Issue #54
Published on
December 22, 2021
As ultra-fast fashion becomes dangerously popular with the rise of international brands like Shein and ASOS, it is not uncommon to see hundreds or thousands of new items stocked every week on their websites.
As such, it is not at all surprising to see an influencer show off their Shein haul on the Internet, particularly on social media platforms such as TikTok and YouTube. The demand for fast fashion, along with the ever-changing fashion trends on social media, have sent garment factories into overdrive, causing a worrying trend of overconsumption worldwide.
Interestingly enough, even the renowned singer-songwriter Lana Del Rey wore an $18 Shein dress to the Variety Hitmakers Event, illustrating how the overconsumption of fast fashion has permeated the celebrity world as well.
These flimsy, cheap garments are often worn once, snapped for a photo on Instagram and thrown away, in what has become a disturbingly common rinse-and-repeat fashion.
Small businesses are furious at the lack of creativity, nuance and intention of these mass-produced garments as fast-fashion giants steal designs and revenue away from smaller creators with cheaper replicas in real time. Perhaps, it could be apt to say that the devil does indeed wear Shein?
However, it's not the end of the world for smaller businesses. Sabrina Wee, 33, a fitness influencer turned fashion creator, has made it her mission to integrate conscious consumption within her business.
"Clothes should be made to last. I think people don't really see the scale of wastage in fast fashion production," says Ms Wee, the founder of As Intended.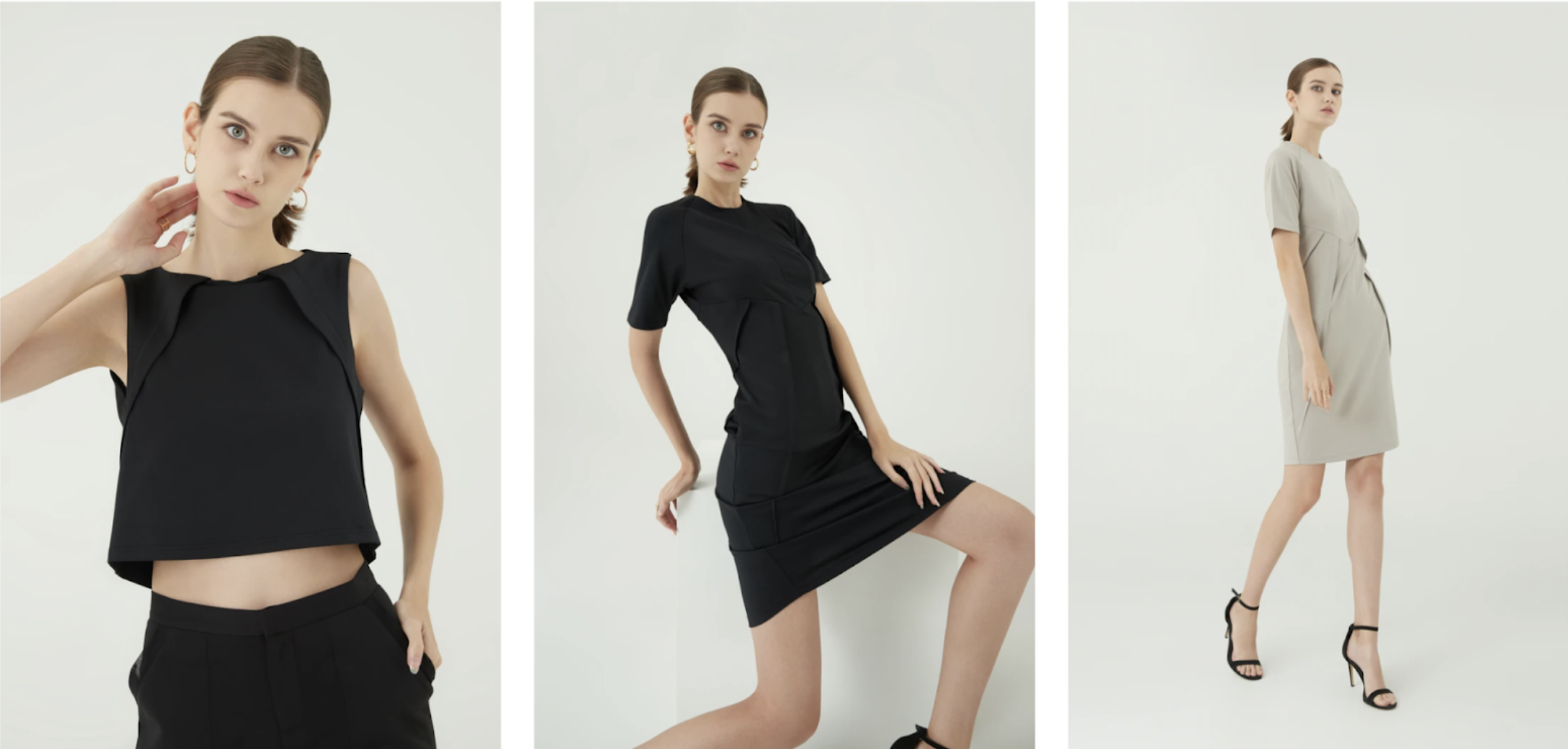 Models wearing As Intended's REPREVE collection. Photo courtesy of As Intended.
As Intended, previously known as GOYA The Label, creates stylish and comfortable essentials for the modern-day professional. With a focus on inclusive sizing and comfortable, high-quality fabrics, As Intended incorporates the aesthetics and functionality of activewear as well as workwear to create pieces that help all women move, which is in line with Ms Wee's slogan for the brand: to be, as intended.
"I used to work in an office environment and would always have trouble finding comfortable outfits that I can wear to work, and gym outfits can be mega inappropriate for the work setting. So, I decided to make my own workwear with performance fabric," she says.
As Intended aims to strike the perfect balance between comfort, functionality and style by integrating quality technical fabric to bring the support and comfort needed for women on the move, helping them navigate between work and play effortlessly.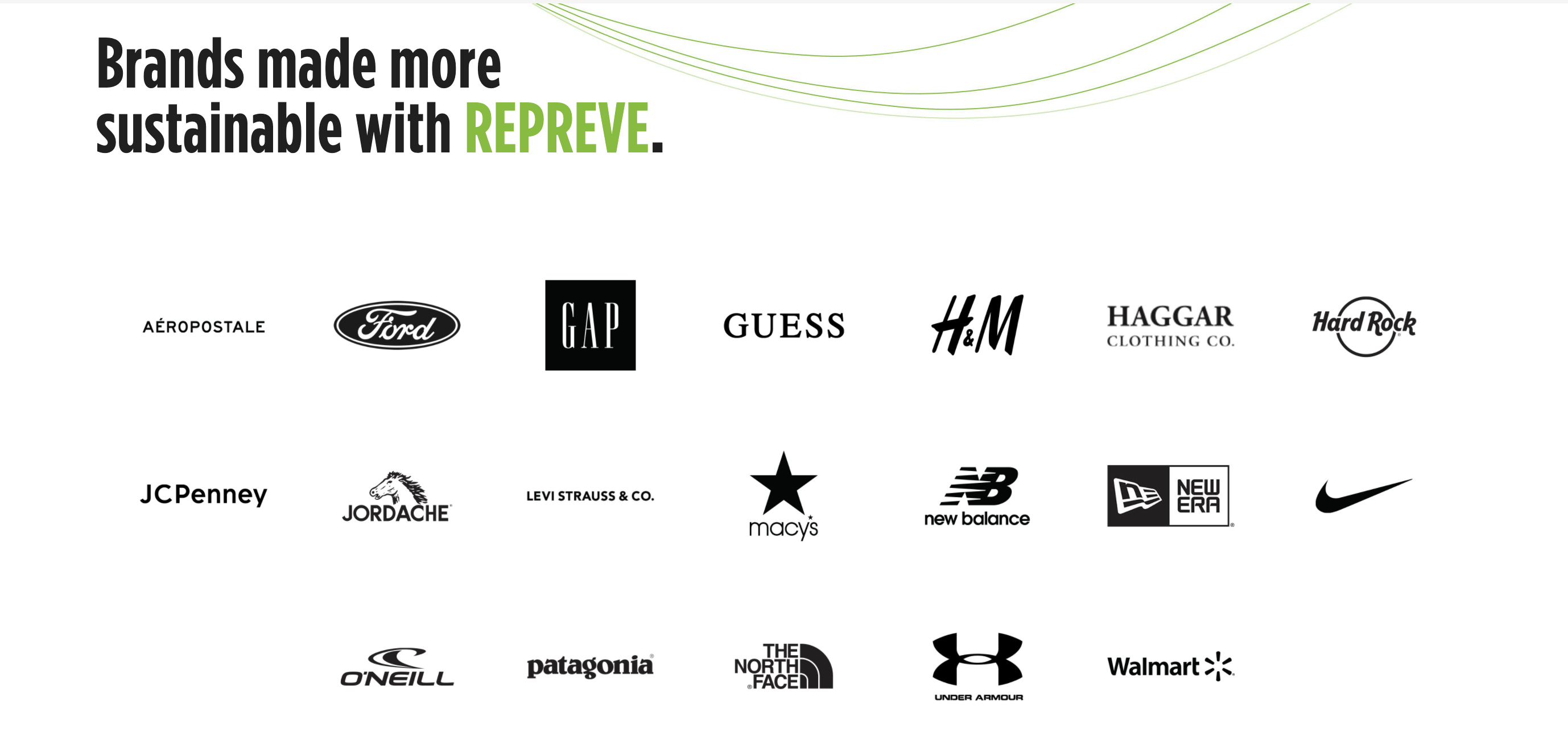 The following brands listed have made their products more sustainable with REPREVE. Photo courtesy of REPREVE.
In order to mitigate the environmental impact derived from fabric production, As Intended's new environmentally-friendly capsule collection will be designed with recycled polyester from REPREVE, the leading recycled fibre manufacturer. As Intended is the first local brand to use the REPREVE fabric, which has been proven to save over 30 million plastics from being wasted.
"I love buying As Intended. Knowing that I won't clash with people very often, I can still look stylish and classy without having everyone know exactly what I am wearing. Knowing that it is made with recycled fabric is just a plus!" says Ms Isabel Ng, 21, an office employee.
Forging the path to a more sustainable future in the local fashion scene, As Intended goes beyond just using sustainable fabrics in their new eco-friendly capsule collection. With the establishment of a transparent supply-chain network, As Intended chose sustainable fabrics from REPREVE, signifying their first big step towards achieving an ecosystem of true sustainability.
Apart from being an eco-friendly fashion brand, As Intended's designs are unique, so it is unlikely for you to see anyone else wearing the exact same item.
"Design elements such as darts that are usually utilised as functional features to create shape in a garment, have been pivoted and exposed on the outside of our clothes to create a beautiful marriage of form and function," says Ms Wee.
While As Intended's pieces are not as inexpensive as most ultra-fast fashion offerings, it offers consumers a start to a more sustainable wardrobe that doesn't end up in our landfills. Imagine combining your workout clothes with your workwear and wearing that piece forever instead of watching it lose shape after two washes. Now that's some bang for your buck!