Wildseed Café: Is It Worth the Hype?
If you're keen on eating green or have a taste for anti-waste, this lush garden cafe nestled in Seletar might be your next cottagecore haunt. Genevieve Sia puts its flavours to the test.

Kale Salad from Wildseed Caf​​é. Story and photos by Genevieve Sia.
BY
Genevieve Sia
Publicity Manager
Hype Issue #54
Published on
December 18, 2021
As the world's interest in sustainability grows, customers today have started to care about what goes into their food and where the ingredients come from. This has pushed local restaurants and eateries to utilise more eco-friendly methods in the food preparation process. Sustainable dining, in particular, has become increasingly popular in recent years.
Within the luscious Seletar area lies The Summerhouse. Like a modern cottage, it has a cosy feel with a modern and minimalist aesthetic. The old bungalow turned eatery is now home to a haven of greenery, with a serene atmosphere that whisks you away from the hustle and bustle of the city that might make you forget you're still in Singapore.
"I love the atmosphere of this place. It's so quiet and perfect for work," said Christina Tan, 55, a regular customer. "When my eyes get too tired, I just walk over to the garden, look at the herbs and relax."
The intriguing Scandinavian concept is established with minimalistic furniture and an array of flora and fauna, making it the perfect brunch getaway.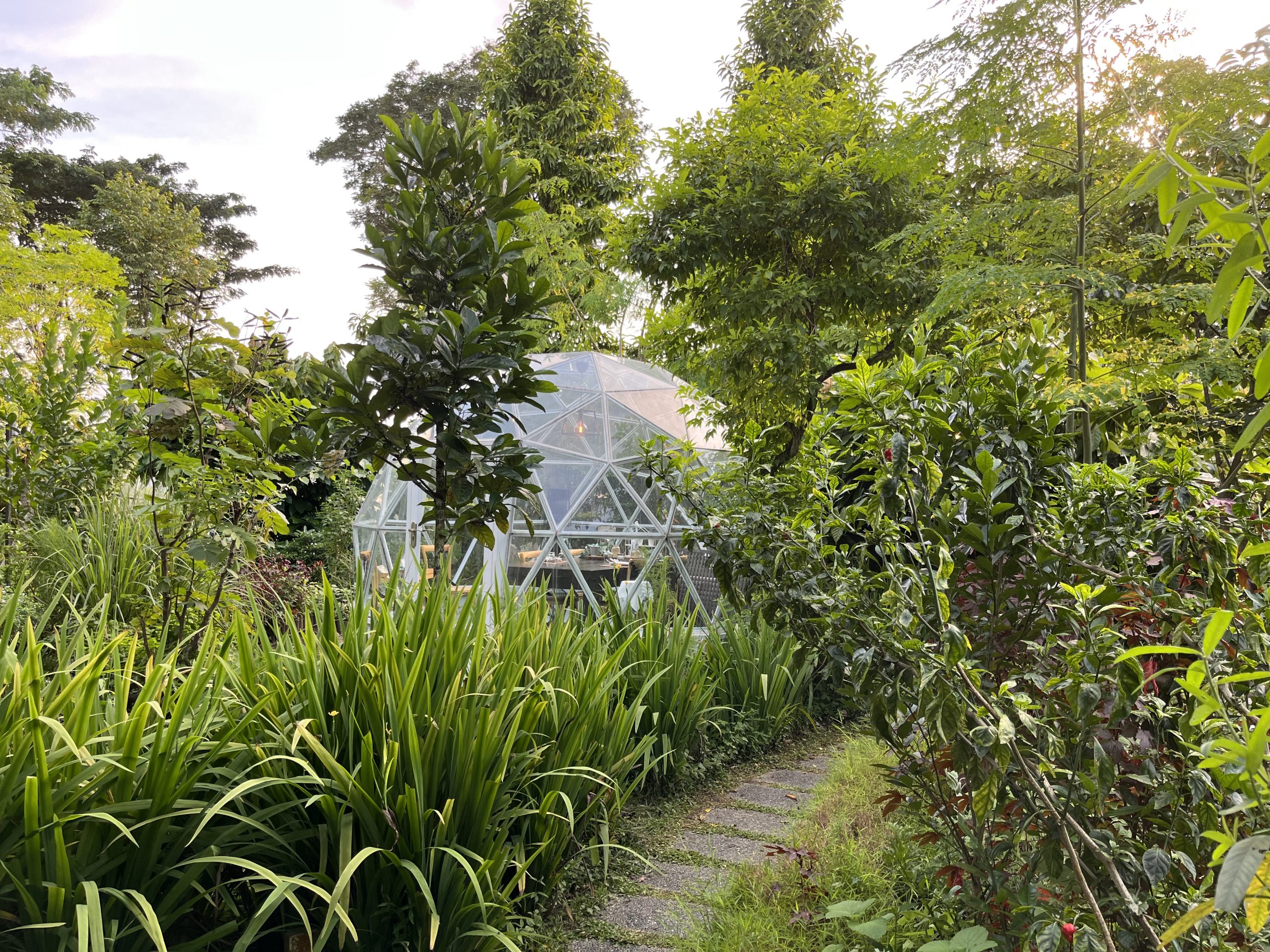 The garden area located at The Summerhouse provides customers with the opportunity to relax and escape from the everyday stresses of life.
Encouraged by the Singaporean movement to grow their own food and 'go back to the basics', The Summerhouse sources its ingredients from Singaporean and Malaysian farms. They follow a farm to table concept, featuring an in-house edible garden right behind the restaurant, where they grow their own produce.
They believe that by connecting people to the land, eating organic food and reducing food miles, they can help to reduce global warming and express their support for local farmers in Singapore.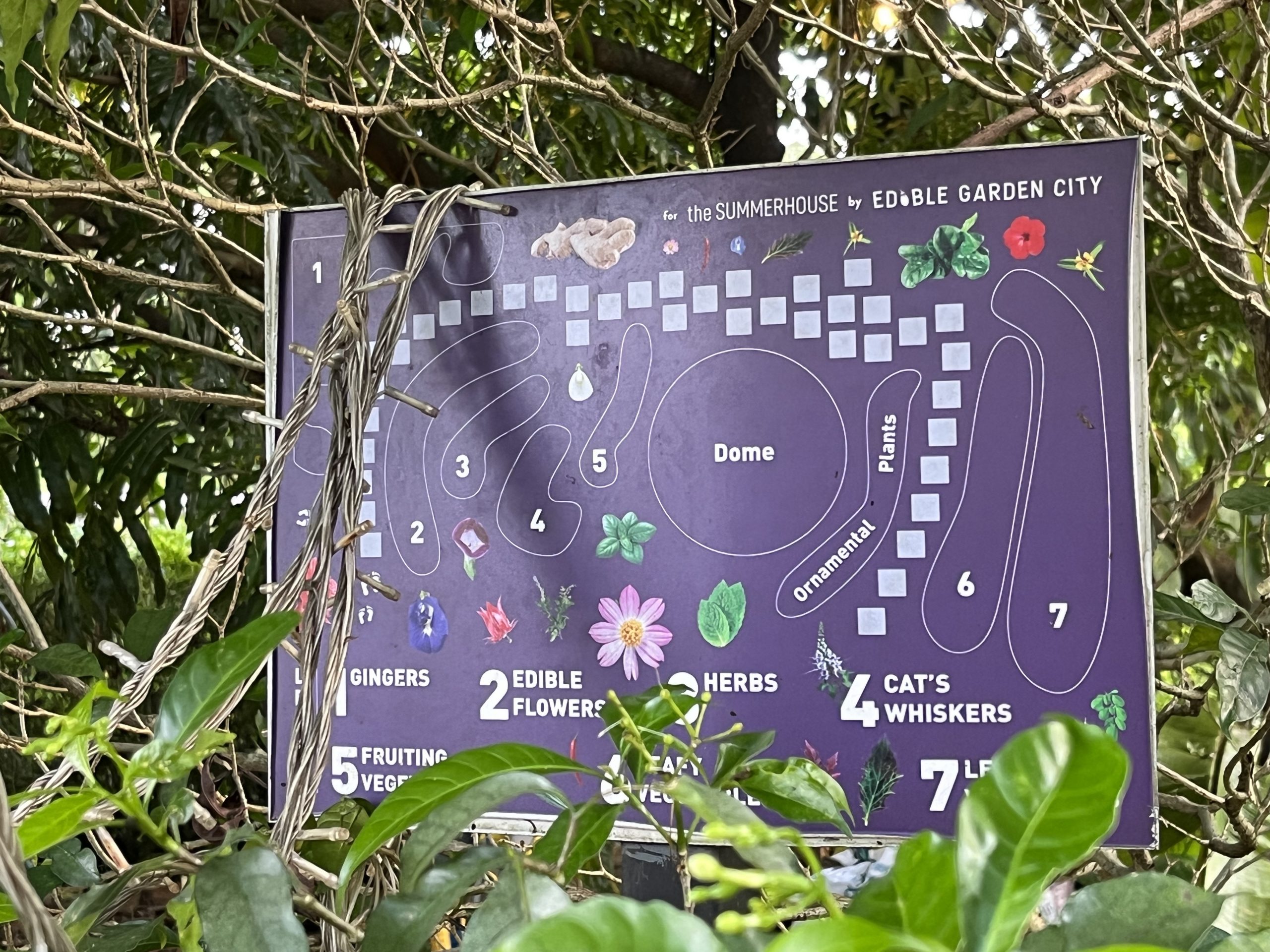 Map of the edible garden city at The Summerhouse.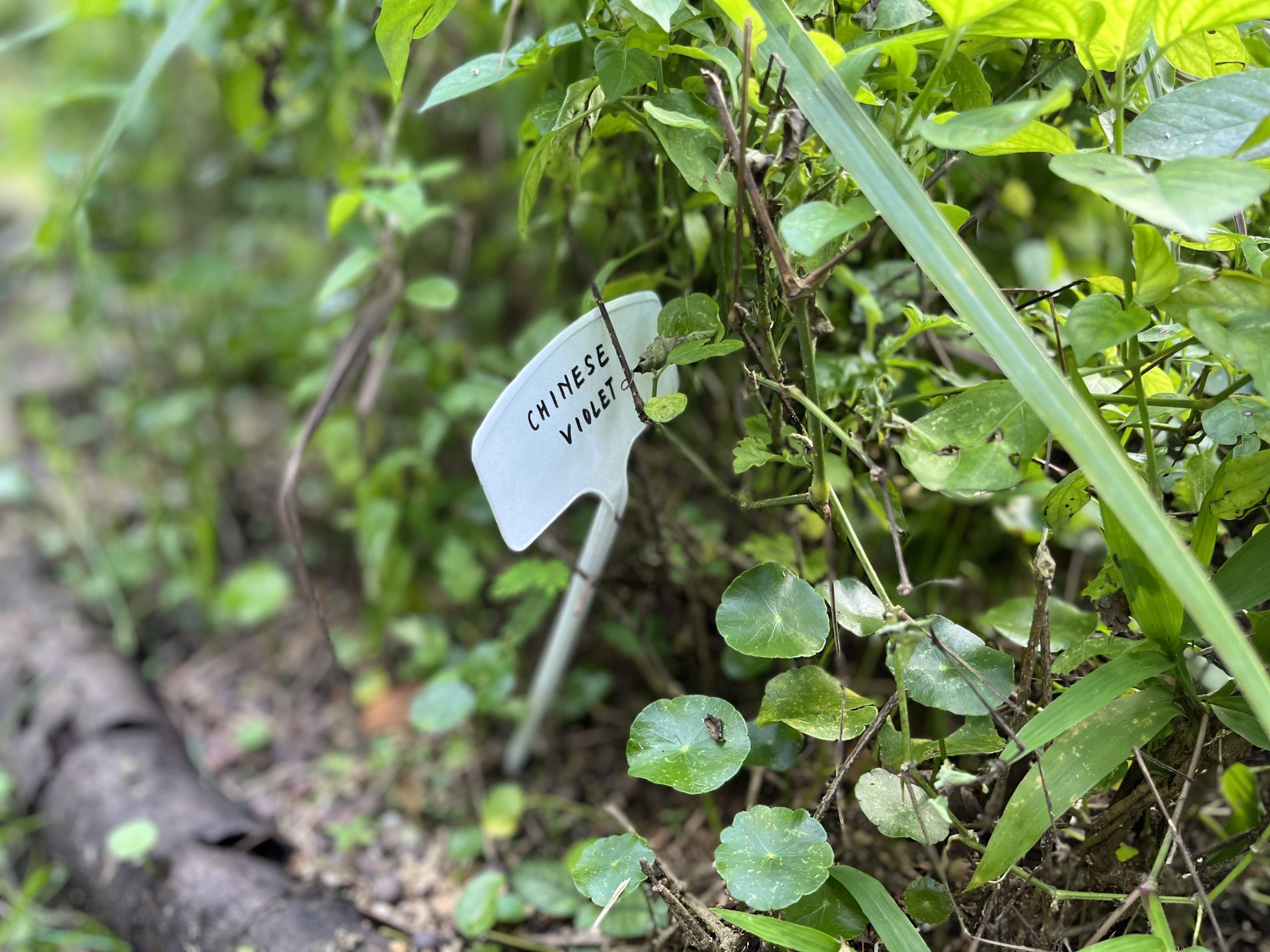 Home-grown Chinese violet by The Summerhouse.
Cozily tucked away at the first floor of The Summerhouse is Wildseed Café. Known for its freshly brewed coffee and irresistible brunch menu, the pet-friendly eatery is decorated with various hanging plants in both its indoor and outdoor alfresco dining area.
Here are the dishes we've tried at the cafe.
Truffle Mayonnaise Curly Fries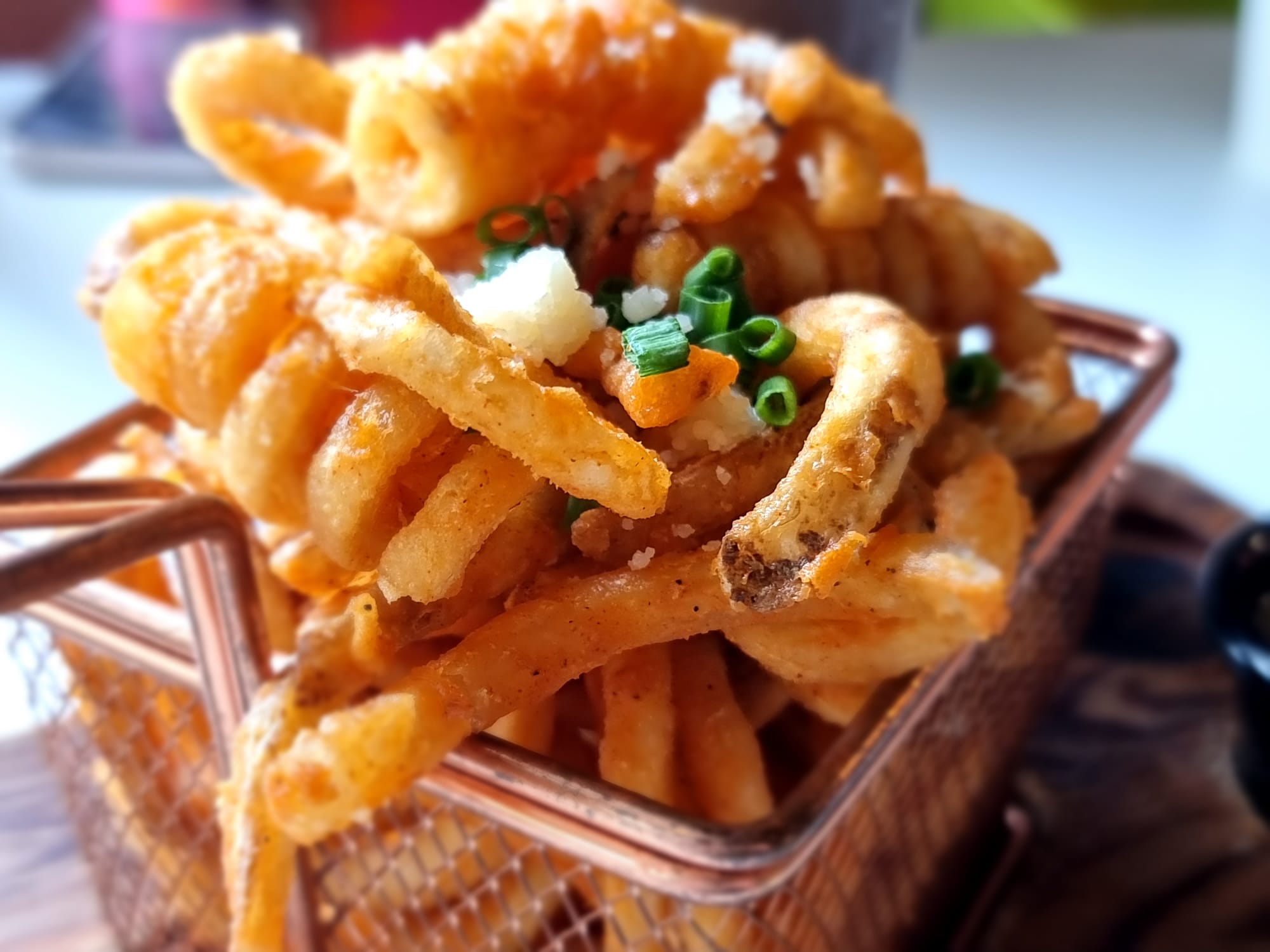 The Wildseed Café's truffle curly fries are one of their most popular menu items.
A scrumptious start to our meal, Wildseed Café's truffle fries were undeniably terrific. The truffle was fragrant and did not overpower the fries, which were crispy and gave the most satisfying crunch as soon as you bit into them.
The flavour and texture of the fries complemented each other very well. The fries were served with a small side of salad, which helped to clear our palate between each bite with its crispy and airy texture. Overall, the dish was worth the price and could be ordered for sharing or as an individual dish.
Price: $14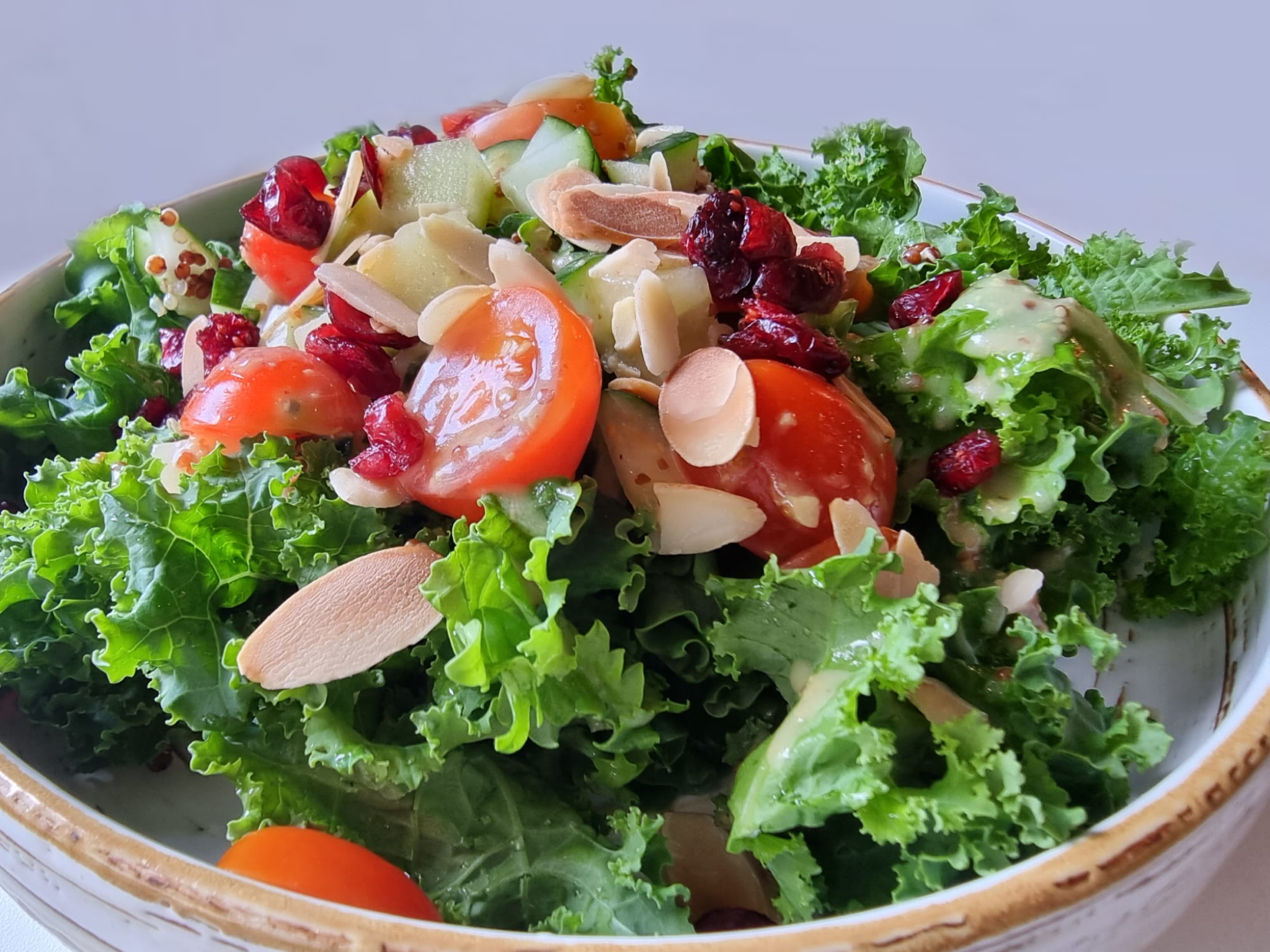 Kale salad served with cherry tomatoes and almond nuts at Wildseed Café.
We also tried the kale salad, which had red and white quinoa with some baby kale. For starters, we sorely underestimated the size of this salad; the portion was huge and it was definitely meant to be shared.
The green leafy vegetables were also homegrown, and knowing that they were sustainably sourced gave us a sense of pride. The tomatoes were crunchy, and the dressing added just the right amount of tang. Although the salad was tasty, it did not taste any different from other salads available elsewhere. Moreover, it was much more expensive than your average salad.
Price: $13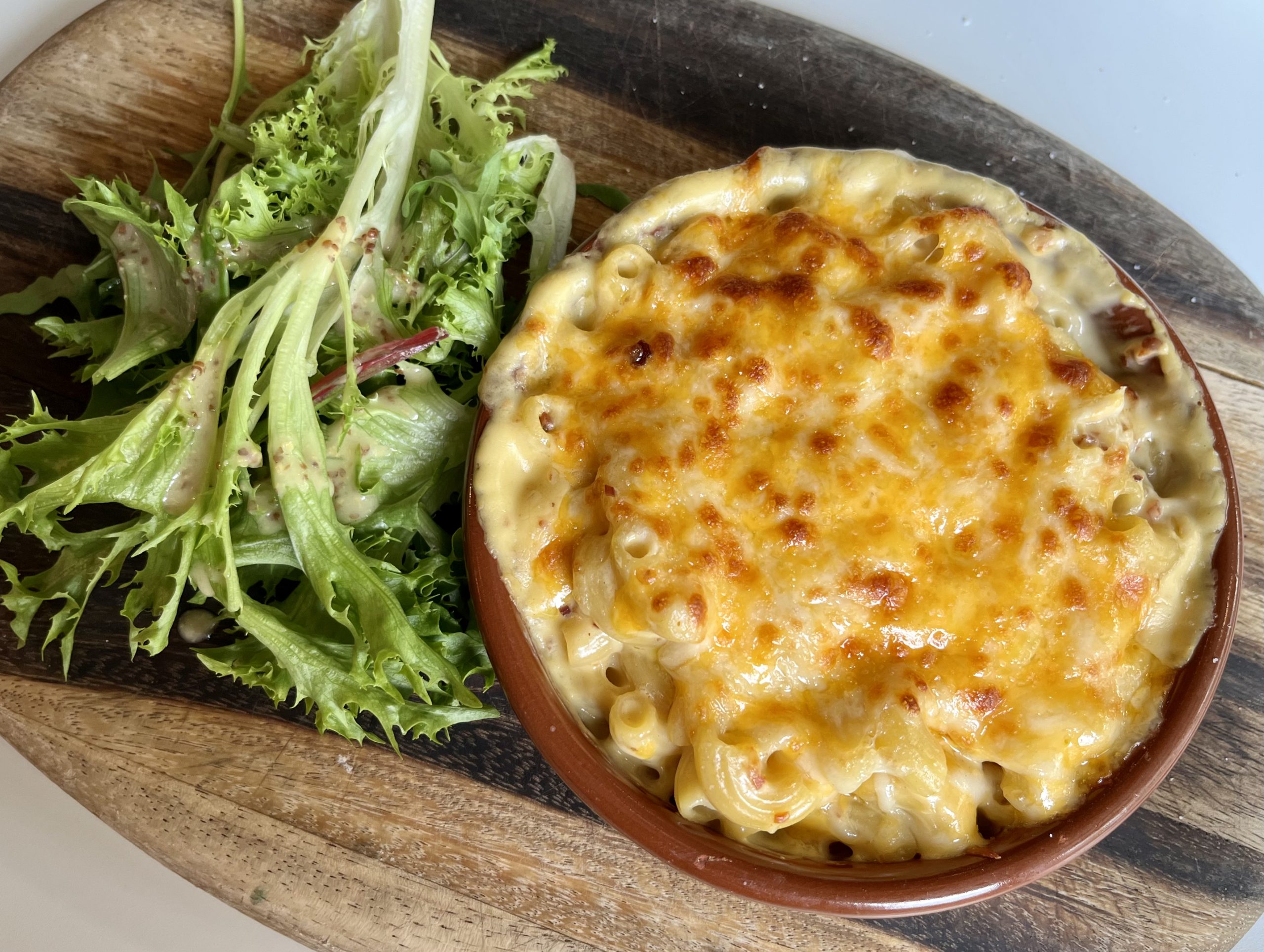 Loaded mac and cheese served with a side of leafy salad from Wildseed Café.
The most memorable dish of the day from Wildseed Café was its loaded mac and cheese! For a dish containing that much cheese, we assumed that it was bound to be jelak. However, we were pleasantly surprised as we couldn't stop going back for more no matter how much we ate.
Everything was seasoned perfectly, and the macaroni bits were not overly soaked. The cheese was mouthwatering and the dish was strangely addictive. As the portion was just right for one person, we highly recommend that you try this menu item if you stopped by Wildseed Café by yourself or with a friend!
Price: $15


While sustainability has become an increasingly overused buzzword, it does not hurt to take heed of the eco-conscious initiatives set forth by our local eateries to forge a more sustainable future in the food sector. Ultimately, each one of us has a role to play in reducing the overall carbon footprint in our society.