Over the last few years, vintage items from the past have gained popularity amongst millennials and Gen Z. Celestina Gimino finds out more about popular vintage items amongst youths and explores the reasons behind the rising vintage trend.
Records at Simply Music. Photo by Isaiah Chua.
BY
Celestina Gimino
Publicity Manager
Hype Issue #53
Published on
November 5, 2021
Although fashion influences are ever-changing, one in particular has shown its exponential growth over the years.
"The vintage aesthetic is based on clothes in the time period before the 1990s and for someone who's into old retro vibes," says Kat Tse, a lifestyle blogger, on Katching Vibes with Kat.
In a survey conducted by HYPE, 125 out of 154 respondents aged 14 to 30 said that the vintage aesthetic appealed to them.
Vintage items such as vinyl records and band shirts have been increasing in popularity amongst the youth.
"I think each generation has the tendency to develop interest in things we regard as 'from the past' in the midst of finding its own identity," says Renee Seah, 19, a vinyl collector.
While vinyl records have traditionally been associated with older artists and music, many upcoming artists such as Dua Lipa and Harry Styles have also released vinyl records for their latest albums.
With more artists opting to release vinyl records, vinyl has seen a significant increase in sales since 2019.
A report published in June 2019 by the Recording Industry Association of America showed that sales of vinyl records grossed $224.1 million, which holds up to the $247.9 million produced by CD sales.
According to The Straits Times, sales at local record store Vinylicious have also increased by 20 to 30 per cent since its opening in 2013.
It is no surprise that vinyl record sales have risen significantly in the past few years, but who exactly are the people purchasing these records and turntables?
The same HYPE survey also revealed that 63 per cent of respondents would rather buy a vinyl record than a CD. Renee points out how some may argue that vinyl records have better sound quality due to the way they are manufactured and constructed.
Ms Violet Ow of Simply Music still keeps vinyl records that were collected by her father in the past. She follows her father's footsteps, getting into the hobby of collecting vinyls herself because of how compelling they are to her.
"This kind of hobby is very hard to get bored of and will eventually come back," she says.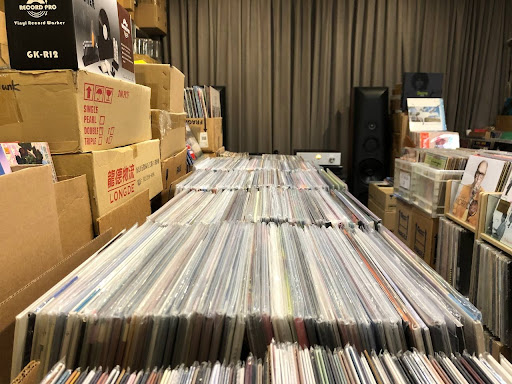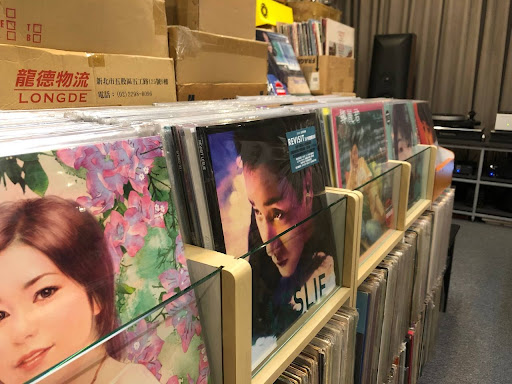 Records at Simply Music. Photo by Isaiah Chua.
Vintage accessories and garments have also become widely available at online and retail stores in recent years. Some of the brands sold in these vintage stores include Adidas, Tommy Hilfiger, Balenciaga and even American fast food chain In-N-Out.
The popularity of vintage clothing has driven many from  the younger generation to collect or sell these one-of-a-kind clothes which are no longer in production.
Besides, vintage clothing has been proven to be a more sustainable option than new clothing. As part of their sustainability efforts, more companies are jumping on the bandwagon of sustainable fashion by encouraging customers to donate their old clothing.
Uniqlo, for example, allows its customers to donate old clothing so they can be repurposed and recycled.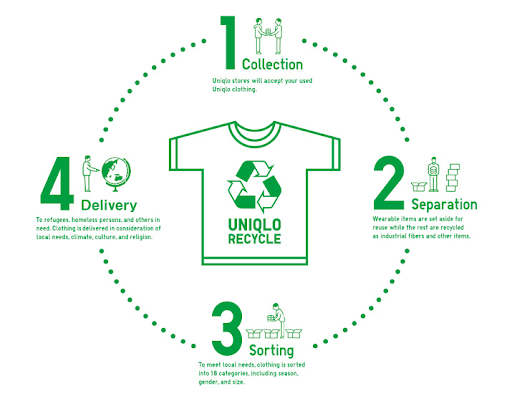 Uniqlo's initiative to encourage customers to purchase old clothes. Photo taken from Uniqlo.com.
Sam Lim, owner of Click Box Vintage, a vintage clothing store in Singapore, says: "We are fortunate in a sense that people are turning to pre-owned items rather than newer options for fashion, sub-consciously engaging in an act of sustainability in the process."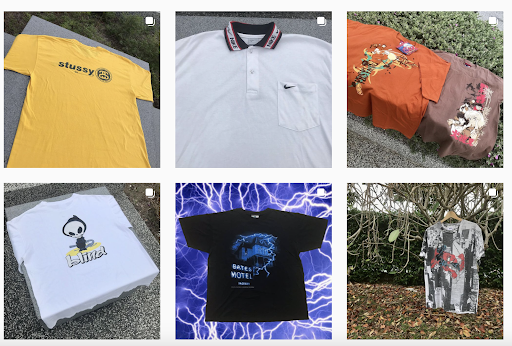 Screenshot of Vintage clothes store, clickbox.vtg, on Instagram. Photo by Celestina Gimino.
As vintage fashion becomes a prominent trend, it is not surprising to see youths coming up with new and innovative ways to upcycle their clothing.
Many social media platforms, like Tiktok, allow creators to restyle and upcycle their clothing by cutting or remaking them to fit another style, which gives the otherwise unused clothing a new lease of life.
With more young people turning to the vintage aesthetic, could we expect more recurrences of such old trends in the future?