Nostalgia is a feeling that all of us would have experienced at some point in our lives. Elton Tan explores how nostalgia can affect different aspects of our lifestyle.
The first Space Jam was released in 1996 with a sequel released in 2021. Photo taken from Consequence.
BY
Elton Tan
Perspectives Section Editor
Hype Issue #53
Published on
Oct 22, 2021
In the age of Hollywood remakes and vintage trends, corporations keep up with consumer demands by riding the nostalgia wave. 
We often experience nostalgia when we watch old cartoons, play childhood games and visit places we used to frequent in the past. 
But what is nostalgia? According to Lexico, nostalgia is defined as "a sentimental longing or wistful affection for a period in the past". 
In a world filled with uncertainty, we all yearn for simpler times. Especially in these unprecedented times where the challenges posed by the COVID-19 pandemic are highly prevalent, we are confronted with the stark reality that the world will never be the same again. Even pre-pandemic life brings  nostalgia to most people.
In a recent study conducted by Nielsen Music, the majority of entertainment consumers seek comfort through the consumption of media that was popularised in their youth. This includes music, television shows, and films. 
We see how companies use nostalgia to grasp onto our heartstrings by producing remakes and reboots of old movie franchises. Live-action movie remakes such as The Lion King and Mulan, as well as sequels to old movies like Space Jam: A New Legacy appeal to fulfil our desire to reminisce about the past.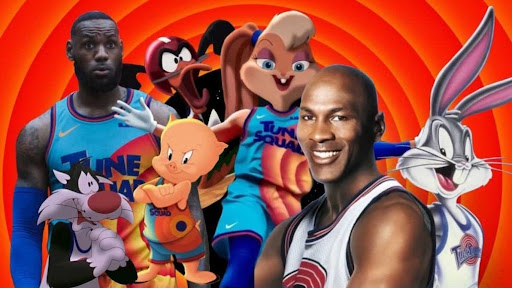 The first Space Jam was released in 1996 with a sequel released in 2021. Photo taken from Consequence.
FabrikBrands noted how brands use nostalgia marketing by linking old ideas to their brands to elicit feelings of comfort and security in their consumers. For Odelia Chan, 19, nostalgia plays a part in the types of content she chooses to consume. 
"I am someone that sticks with what I am comfortable with. Since I have Disney+, I will watch all the Disney Sitcoms like Suite life [of Zack and Cody] and Hannah Montana when I need to relax," she says.
The final-year polytechnic student further reiterates that the reason she enjoys watching them is due to the fact that it reminded her of her childhood, providing her the same feeling of comfort she felt when she watched them as a child.
Nostalgia has also infiltrated the music industry, with many albums released by popular artists taking influences from the past. Artists like Dua Lipa and The Weeknd have incorporated musical influences from the 80s for their respective albums Future Nostalgia and After Hours.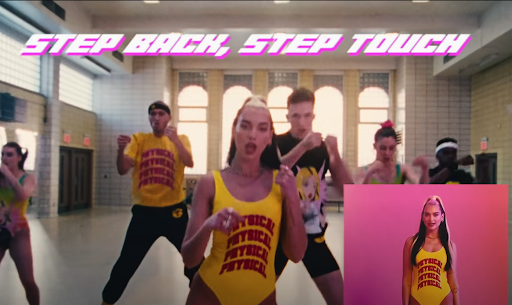 Dua Lipa released a video parodying 80s workout videos for her single 'Physical'. Photo taken from Youtube.
The rollout for Lipa's latest album, Future Nostalgia, was inspired by the 80s. Music videos like 'Physical' and 'Levitating' draw inspiration from workout videos and disco roller skating that were popular in the 80s, supporting the funky production of the songs that was once prominent in the era. 
Synth-heavy songs such as 'Blinding Lights' by The Weeknd also achieved global success and spent 88 weeks on the Billboard Hot 100, making it the longest-running entry on the chart.
According to Billboard, the song's huge success stems from people's desire for familiarity during this time of global uncertainty. 
Vintage has been a forefront of trends in recent years with the rising popularity of film cameras, vintage clothing, and vintage furniture stores. For a generation that grew up in the digital age, why are youths hooked on collecting vintage products?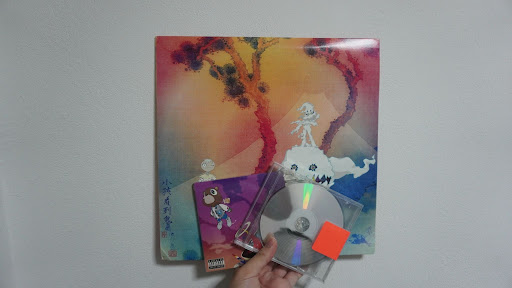 Traditional formats of music like Vinyl and CDs have had a small resurgence in recent years. Photo by Elton Tan.
A study done by the National Technological University examines how the local hipster culture supports the nostalgia movement in Singapore. 
"Hipster culture in Singapore rejects the faceless globalised shops that dot Orchard Road. Instead, they choose to spend their money in sites of nostalgia that revere locality and revive the recent past."
This rings true for Jeffery Tay, 23, an avid collector of vintage clothing. 
"I feel that older clothes have a greater appeal to me as the style cannot be and isn't replicated by today's brands," says Jeffery, who likes to dress up in a style from the 90s or earlier eras.
"I feel that the essence of nostalgia has been lost [due to] our society's rapid modernisation. It's important to preserve that nostalgia personally through my hobby of buying old and vintage clothes," he adds.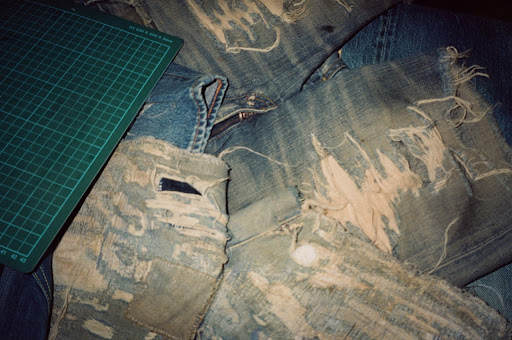 Old vintage jeans that Jeffery has bought from vintage stalls. Photo courtesy of Jeffery. 
Prominent fashion brands are also drawing inspiration from the past for their new clothing lines. According to GQ Magazine, designers like Kim Jones (Dior Men) and Clare Waight Keller (Givenchy) have archives of the 80s and 90s clothing that they use as textbooks when creating certain pieces of clothing. 
"High fashion brands like Raf Simons have Redux collections where they remake popular pieces [from the past] because they're in high demand. This is all very effective in making money and I feel that brands may exploit that aspect of nostalgia to make money," says Jeffery, elaborating on how brands profit from nostalgia.
This is all very effective in making money and I feel that brands may exploit that aspect of nostalgia to make money.
Is nostalgia good for us?
Chasing the feeling of nostalgia can be seen as the inability to accept the past and experience the present. 
However, its pros do outweigh its cons. Feeling nostalgic can be likened to eating a favourite food. According to Bustle, when we experience nostalgia, our blood flow increases and neurotransmitters such as dopamine are released, making us feel good.
Nostalgia can also help build resilience, reduce anxiety, boost self-esteem, and improve one's outlook on life.
Odelia uses nostalgia to relive past memories and childhood experiences with her loved ones. 
"I would try to remember all the characters' names and the shows [from my childhood]. And if I am with my family or friends, we would all talk about what we liked best about the show… I think all these sitcoms always brought back very happy memories from my childhood," she says.
Similarly, Jeffery purchases vintage clothing to appreciate the fashion trends that he never got to experience. 
"I have varsity jackets and cardigans from the 1960s and to me, those pieces of clothing tell a story about that era. Even though I don't know the person who wore it before me, I can still say that I'm supporting the nostalgia movement."