The true impact of parenting
To some, having to stay at home during Covid-19 does not just spell boredom; it's fear, insecurity, and danger. Lavonne Yew explores just how much parenting can affect the person we become.
Brad described his parents' parenting as a "strong, stressful, but sheltered approach". Photo taken from Freepik, jcomp.
BY
Lavonne Yew
Deputy Editor
Hype Issue #53
Published on
Sep 7, 2021
Have you ever wondered why you tend to over-apologise? Why you prioritise others' feelings over your own? Many personality traits that you may have could all boil down to one cause: the parenting that you had received.
According to Verywell Mind, there are four main types of parenting styles. 
Authoritarian: Parents are always right, just because

Authoritative: Take ownership and responsibility over their children

Permissive: Lenient on their children

Uninvolved: Neglect their children
Asian parents are usually generalised to be more strict and controlling. As stated in SAGE Journals, Asian beliefs of hard work, family hierarchy, and upholding a flawless reputation affect the interactions between parents and their children. Asian children are expected to focus on their academic success and disregard their emotions and mental health.
Insider reported that this is due to the Confucian culture that many Asian parents subscribe to, which emphasises the importance of familial and societal structure, as well as what other people may think of them. Thus, Asian parents "often project their hopes and decisions onto the next generation".
Brad (not his real name), 19, is a final-year Mass Communication student in Ngee Ann Polytechnic whose parents were like typical Asian parents when he was younger.
He told HYPE that they were strict and had high academic expectations of him, wanting him to adopt the 'perfect' lifestyle: getting homework done immediately, sleeping by 9pm, no junk food, and so on. This rigid lifestyle caused him to have a fear of taking risks and failure.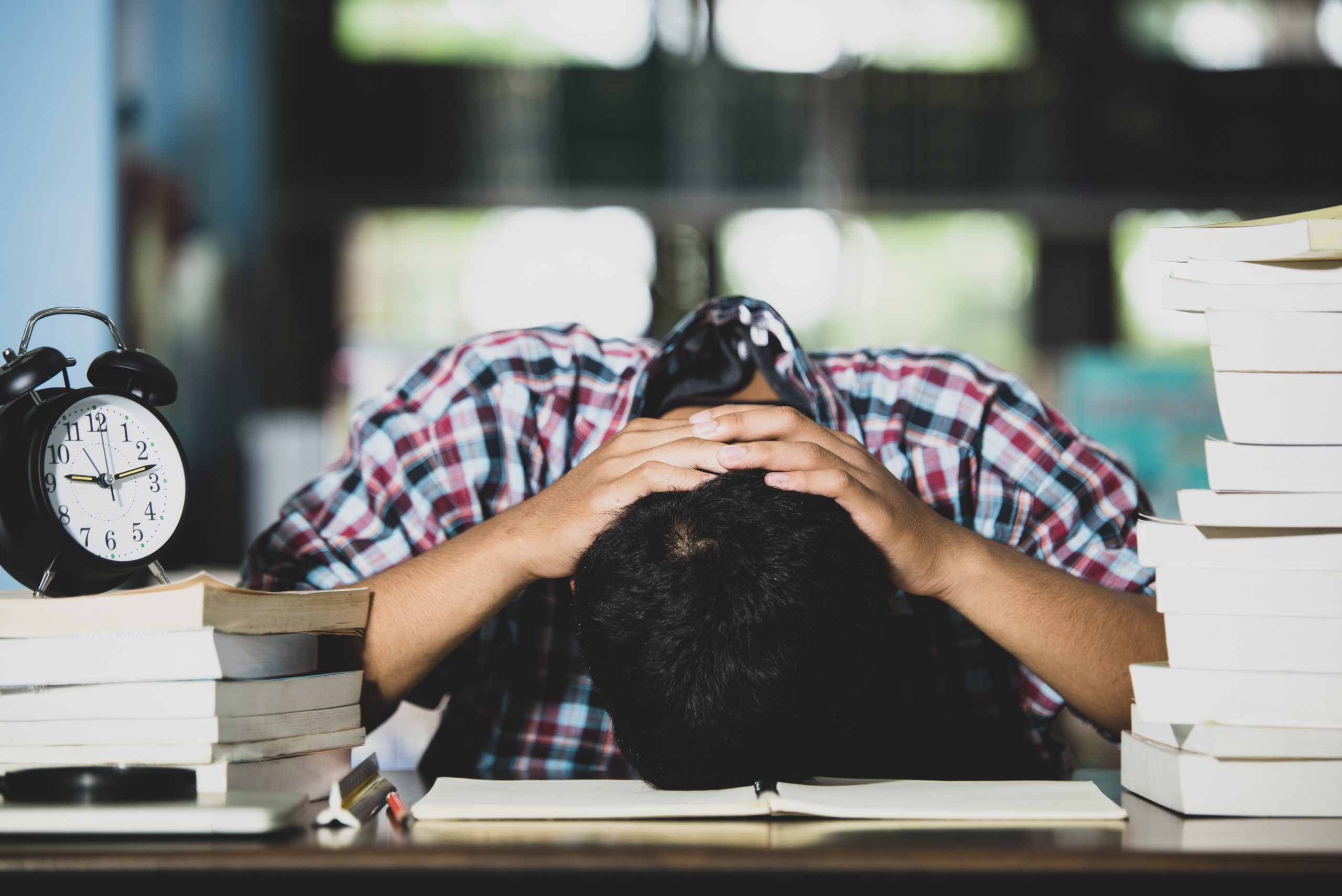 Brad described his parents' parenting as a "strong, stressful, but sheltered approach". Photo taken from Freepik, jcomp.
Eventually, his parents' expectations backfired.
"As I grew older, I began questioning my structured life and kept wanting to seek for answers due to the mundanity, which [led] to breaking points in my secondary school life," said Brad. "My results dropped; I was directionless."
Noticing this, Brad's parents began to loosen their grip and give him more space. 
"My mental health improved," said Brad. "I [was] clearer about the direction I [wanted] to go and pursue."
This is evidence that giving children the freedom of choice, instead of micromanaging their life, will lead to more positive outcomes.
The parenting that one receives can drastically affect their personality and life choices
Bad parenting has more serious consequences than most parents think. Self-esteem, behavioural and mental issues are just some of them, as stated in Healthline.
Deon Lim, 19, is a final-year Early Childhood and Development Education student in Ngee Ann Polytechnic who recounts how her mother's constant comparison between Deon and her younger sister caused her sister to be "extremely competitive". 
"My sister told me that she wants to go to Junior College (JC) to 'win' me," said Deon, who chose to pursue a diploma. "As a result, growing up, I do not have a very good relationship with my sister."
 Deon also used to love plush toys when she was younger; she would sleep with them every night, until one day, her mother got frustrated with Deon's struggle with Mathematics. She ripped her plush toys, causing seven-year-old Deon to, of course, have a meltdown.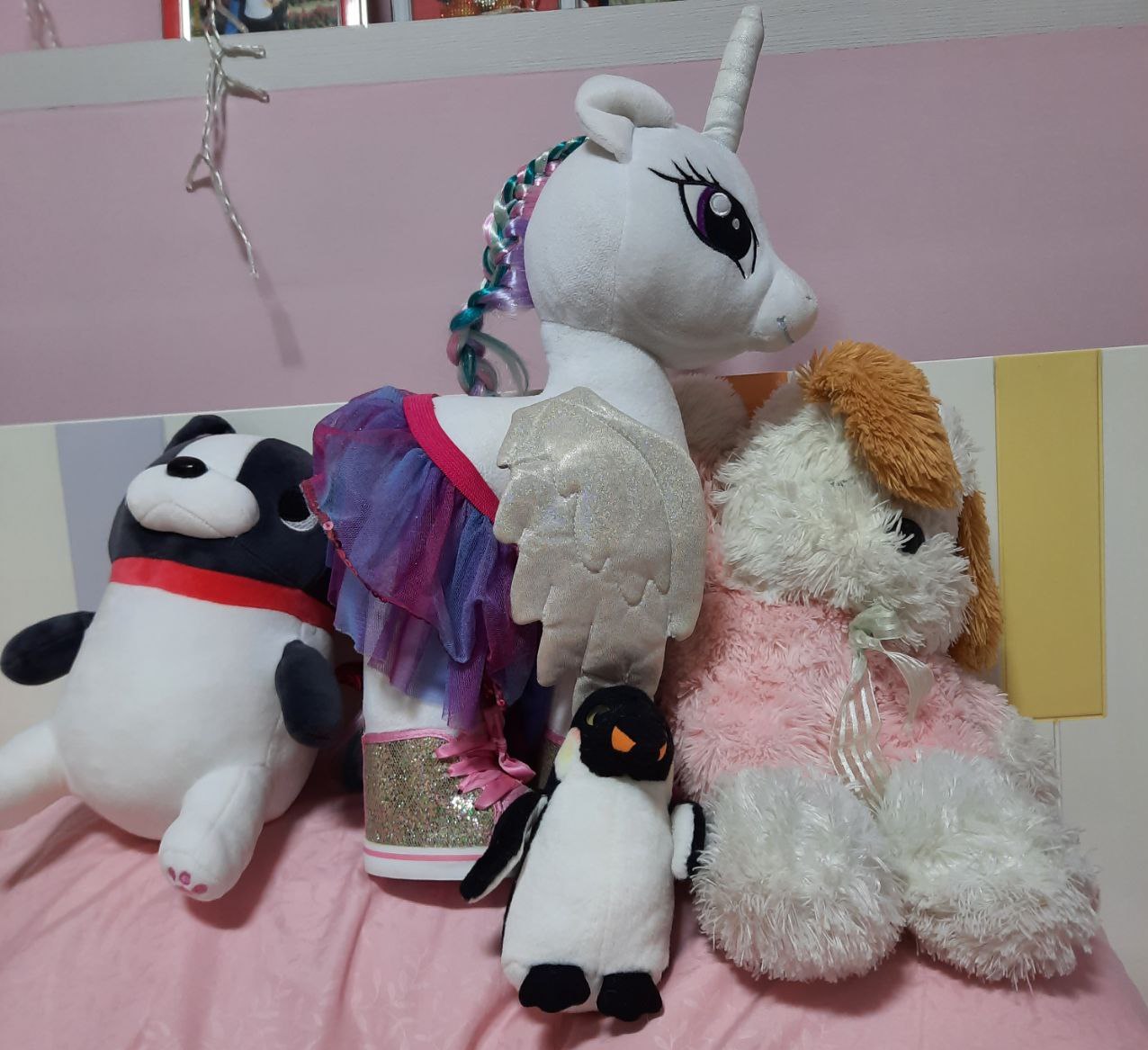 To seven-year-old Deon, her plush toys were everything and seeing them being ripped apart was really hurtful for her. (The plush toys in the photo are not the ones that were ripped.) Photo courtesy of Deon Lim.
"From then on, I never had any attachments to plush toys and I do not like receiving plush toys as gifts," said Deon.


According to ESRC, a "supportive home learning environment" helps a child achieve more, have better wellbeing and social mobility.
Psychology Today stated that children need the four S's from their parents.
Seen: Parents pay attention to them

Soothed: Parents are there for them when they need it

Safe: Parents do not break their trust

Secure: Healthy parent-child bond
As expected, instances of child abuse has risen during Covid-19 because children are forced to stay at home with their parents, including abusive ones. Based on numbers from EducationWeek, the confirmed evidence of child abuse increased by 30 per cent "from 2019 to 2020".
As reported by The Straits Times, the stress that parents are facing from financial difficulties, such as losing their jobs during Covid-19, plays a big role in accelerating this problem.
According to Healthline, parental abuse is not limited to physical ones. 
Main types of abuse:
Physical/Violence

Neglect

Emotional/psychological

Sexual
Many parents only see abuse as physical ones, and overlook that they could have possibly hurt their children through neglect, or emotional and psychological abuse. Some may not even acknowledge that they have been abusing their children when their children try to communicate how they feel to them.
Healthline also mentioned that some forms of emotional abuse include:
Insulting

Threatening (even if they don't end up carrying out the threats)

Witnessing someone else's abuse

Lack of love, support, or guidance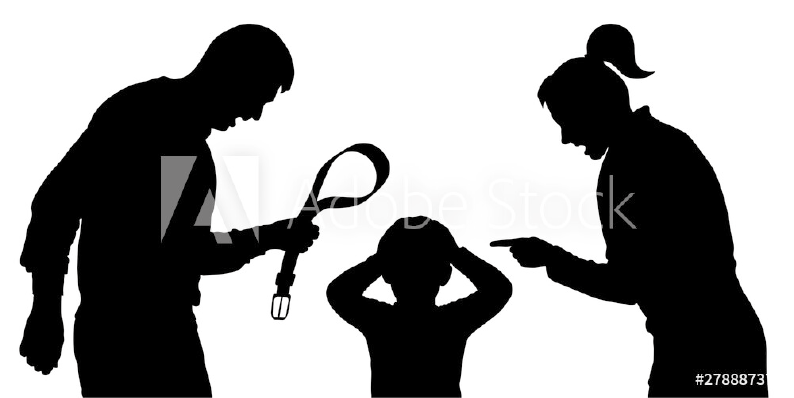 Physical abuse is more visible, but verbal or emotional abuse is just as deadly, and can affect the child for the rest of their life. Photo taken from Adobe Stock, nosyrevy.
Why would parents abuse their children?
Some parents may do damage to their children unknowingly, due to their incorrect beliefs or values. Others might struggle with mental issues themselves.
 Statistics from the National Library of Medicine show that about 15 to 23 per cent of children cohabit with a parent suffering from a mental health problem, and Mental Health Foundation found that 68 per cent of women and 57 per cent of men with mental issues are parents.
 C (not her real name), 19, is a first-year university student who also experienced the Asian 'tiger' parenting when she was younger. She shines light on how parents are also imperfect humans, still in the process of learning.
 "I realised that a lot of my parents' behaviours were due to their own upbringing," said C. "My dad, especially, had stricter parents, and hence his style of upbringing was influenced by his childhood experiences."
 According to the U.S. Department of Veterans Affairs, children can also get Post-Traumatic Stress Disorder (PTSD) from their parents.
Parents' ill relationships
Some might have to bear the abuse from their parents themselves, while others might have to witness their parents' abusive relationships. IZA – Institute of Labor Economics showed a 23 per cent rise of "intimate partner violence during the lockdown".
Yahoo News stated that the recent divorce rates are almost double the 8.7 per cent marriage rate in 1987. Photo taken from Adobe Stock, Sunan.
According to the BBC, children who witness dysfunctional relationships in their family are prone to mental and developmental issues. They might also end up following their parents' footsteps and struggle to build healthy relationships in future.
Communication is always key. Parents are definitely prone to making mistakes, but as long as they are willing to improve with an open mind, it can open the doors to amazing parent-child relationships.
As an Early Childhood Development and Education student herself, Deon advises: "I think parents should do more listening and empathising instead of thinking that they are always right. Value your children's thoughts and opinions instead of brushing it off because they are 'just children'."
If you are experiencing, or suspect someone is experiencing parental abuse, call the National Anti-Violence Helpline (NAVH) at 1800-777 0000. If a life is at stake, call the police at 999.
If you are a parent or caregiver wondering how you can better care for children and youths, try ParenTIPS Podcast.
Tinkle Friend provides support for children through calls or online chats.