Is Singapore ready to be plant-based?
With the onset of social media influencers, plant-based lifestyles are at their early stages of becoming a trend. Lavonne Yew finds out more.
A plant-based diet refers to the abstinence of meat in one's meals. Photo courtesy of Ng Yee Teng.
BY
Lavonne Yew
Deputy Editor
Hype Issue #53
Published on
Aug 5, 2021
The power of social media influencers is not foreign to our society today. According to Statista, 51 per cent of 3,468 survey respondents aged 16 and above "purchased an item or product because it was endorsed by an influencer in Singapore, as of October 2020".
It is thus no surprise that influencers are able to spread the beauty and benefits of plant-based lifestyles, despite meat still being very popular in our society. We spoke to three different influencers to gain insights into this topic.
Ng Yee Teng, 16, is a student who promotes the vegetarian lifestyle on her Instagram page.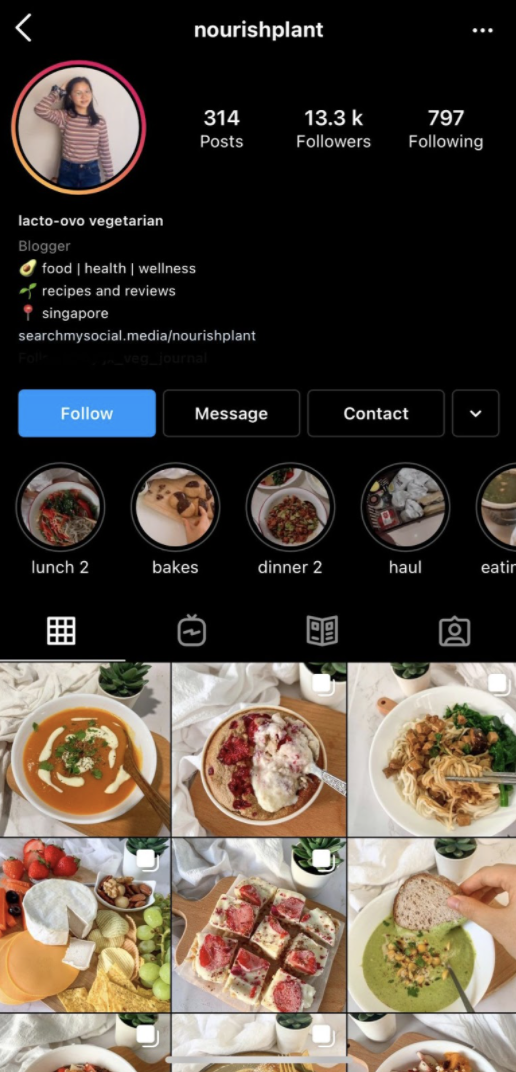 Yee Teng has 13.3 thousand followers on her Instagram page promoting the vegetarian diet. Screenshot by Lavonne Yew.
"I started a food account so that I can find like-minded people and share wholesome nutritious food [with] everyone," says Yee Teng. "I hope that through sharing recipes and yummy food photography, I can inspire people and change the stigma that vegetarian and vegan food are boring. My intention is to inspire people [to] eat more plant-based meals."
Ms Emily Yeo, 23, is a nutrition student who runs a similar Instagram account and a food blog website depicting her delectable dishes, desserts and bakes.
She puts in visible efforts to garnish her food and bring out bright colours, making the vegan diet seem like a dream.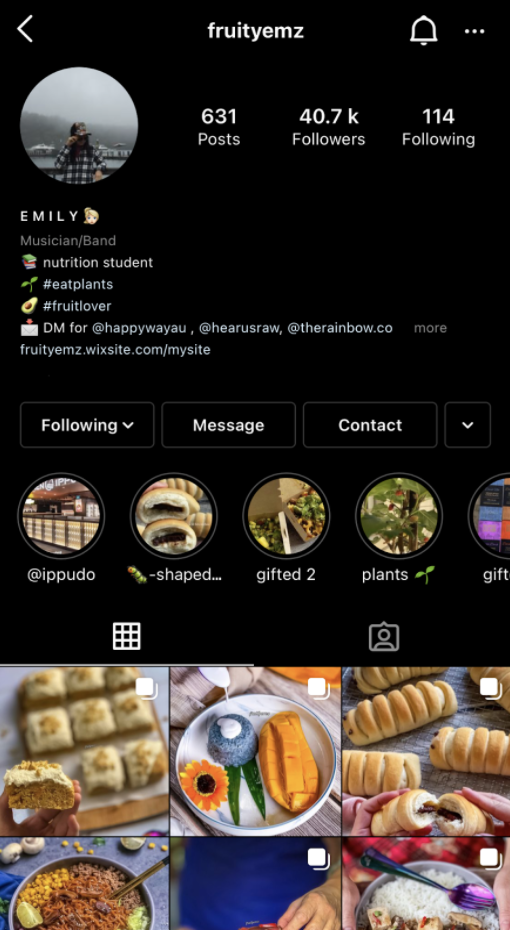 Ms Yeo's Instagram page promoting the vegan diet has 40.7 thousand followers. Screenshot by Lavonne Yew.
"I started my instagram page [at] around the age of 15, when I started to eat healthy. Initially, I started my instagram page mainly to document my 'what I eat [in] a day'. However, soon many people started noticing me and my page, and started following me," says Ms Yeo.
 Mr Goh Jun Xuan, 31, is an environmental engineer who also owns a Facebook and Instagram vegetarian food blog.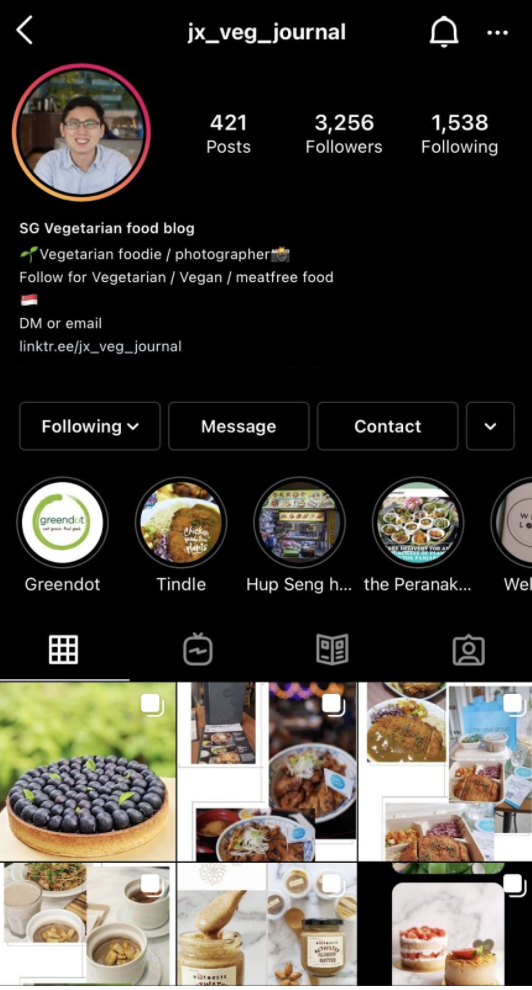 Mr Goh's Facebook page has 714 likes and 836 followers, while his Instagram page has a following of 3,256. Screenshot by Lavonne Yew.
"These platforms allowed me to advocate a plant-based diet to a broader audience, including people who may not necessarily be on a plant-based diet but are curious about it," says Mr Goh. 
He also shared that his girlfriend started to adopt a plant-based diet after chancing upon his Instagram account and being inspired to try out his food recommendations.
HYPE conducted a survey on 113 people in Singapore to gather their sentiments. 79.6 per cent of respondents do see a rising trend of vegan/vegetarian lifestyles nowadays.
Marco Ang Tan, 20, has been a vegetarian all his life. He highlights the improvement in society's acceptance towards vegetarians.
"Last time, people will make fun of you for being a vegetarian," says Marco. "But now when I tell people I'm a vegetarian, they will be amazed and actually ask me how I [do] it and whether it's hard or tough for me."
People abstain from meat due to multiple reasons. Religion, love for animals, and care for the environment are just some of them.
Our respondents think that the most prominent reason why animal lovers still eat meat would be the convenience. There is a lack of options for vegans and vegetarians in Singapore.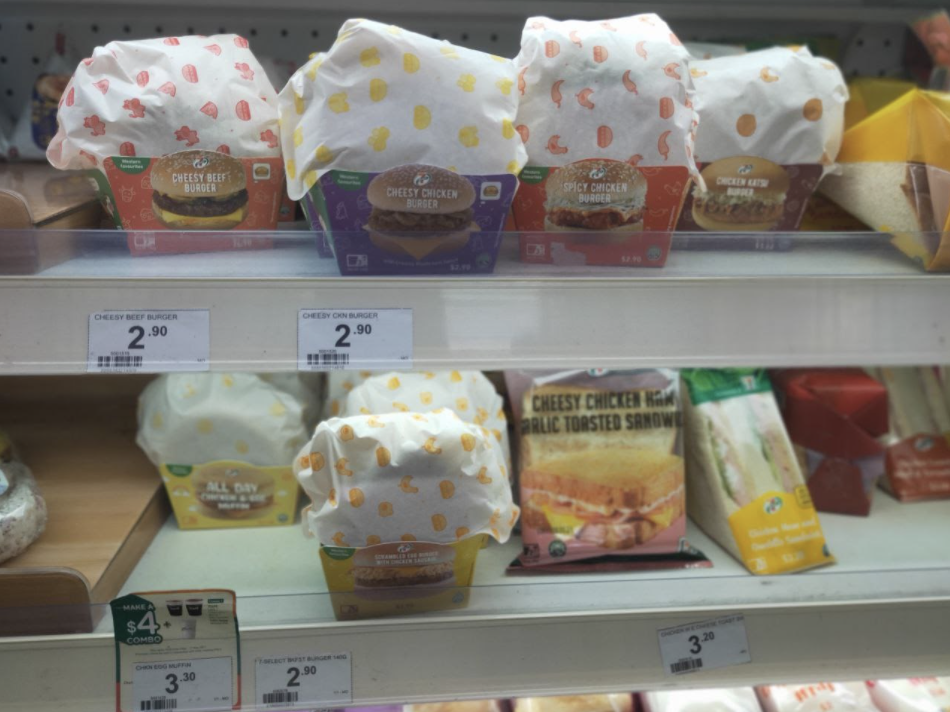 In most circumstances, vegetarian/vegan options are limited. Photo courtesy of Marco Ang Tan.
Marco underlines the increase in accessibility of vegetarian food in recent years.
"When I was in primary school, there [were] no stalls catered [for] my vegetarian needs. I had to survive [on] only either white rice and baked beans or Milo and unhealthy snacks," Marco recounts. "There are more vegetarian options [recently]."
Some of the biggest fast-food chains in Singapore, such as KFC and MOS Burger, can be seen putting in the effort to reach out to the vegans/vegetarians. 
However, according to TODAYonline, KFC reported that their products are fried in the same oil as meat products. The mayonnaise that they use also contains eggs.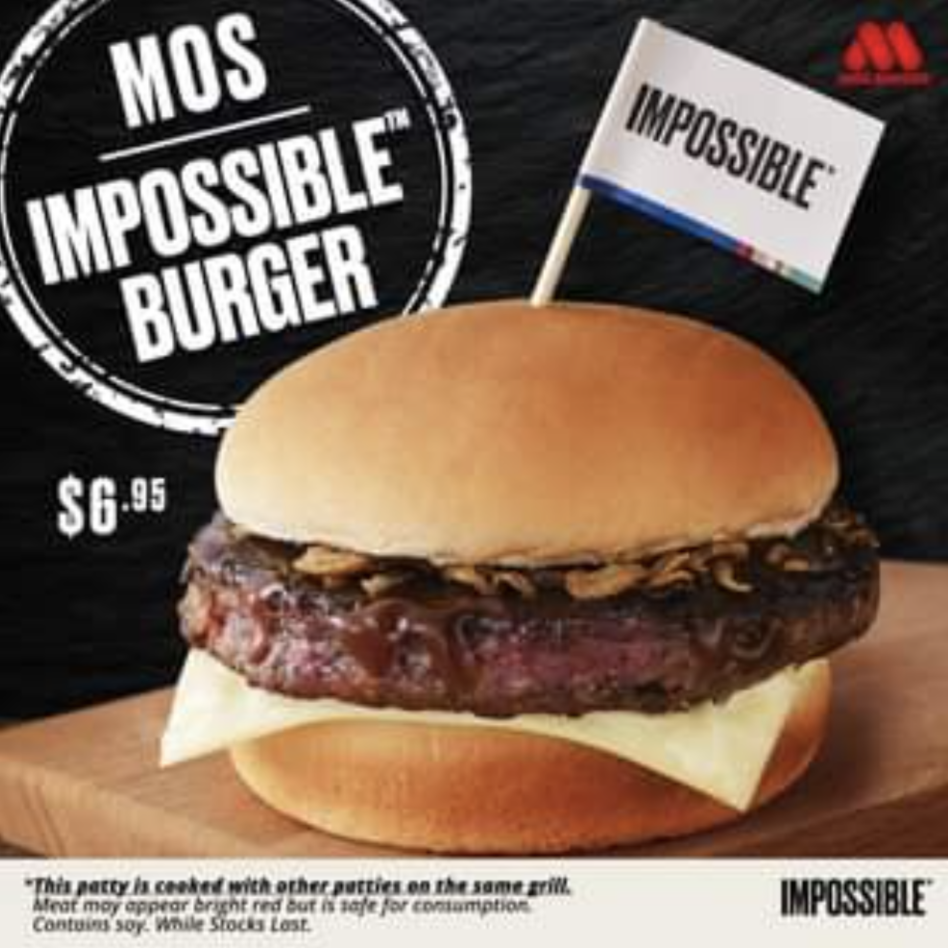 MOS burger also informs customers in their Impossible Burger poster that their patty 'is cooked with other patties on the same grill'. Image taken from MOS Burger Singapore's Facebook page.
Their efforts have thus received backlash from the public. Our survey respondents cited: "it defeats the purpose", "it's not a wise move" and "ineffective in promoting the [vegan/vegetarian] lifestyle".
"Strict, religious vegetarians might not be comfortable with their plant-based dishes being prepared using the same oil or cooking utensils as other meat dishes," says Mr Goh. 
However, he appreciates the attempts of the Food and Beverage companies (F&Bs) in respecting and accommodating people with different dietary preferences. He is happy to see more plant-based options in various F&Bs in recent years.
The second biggest obstacle that our survey respondents have noted is price.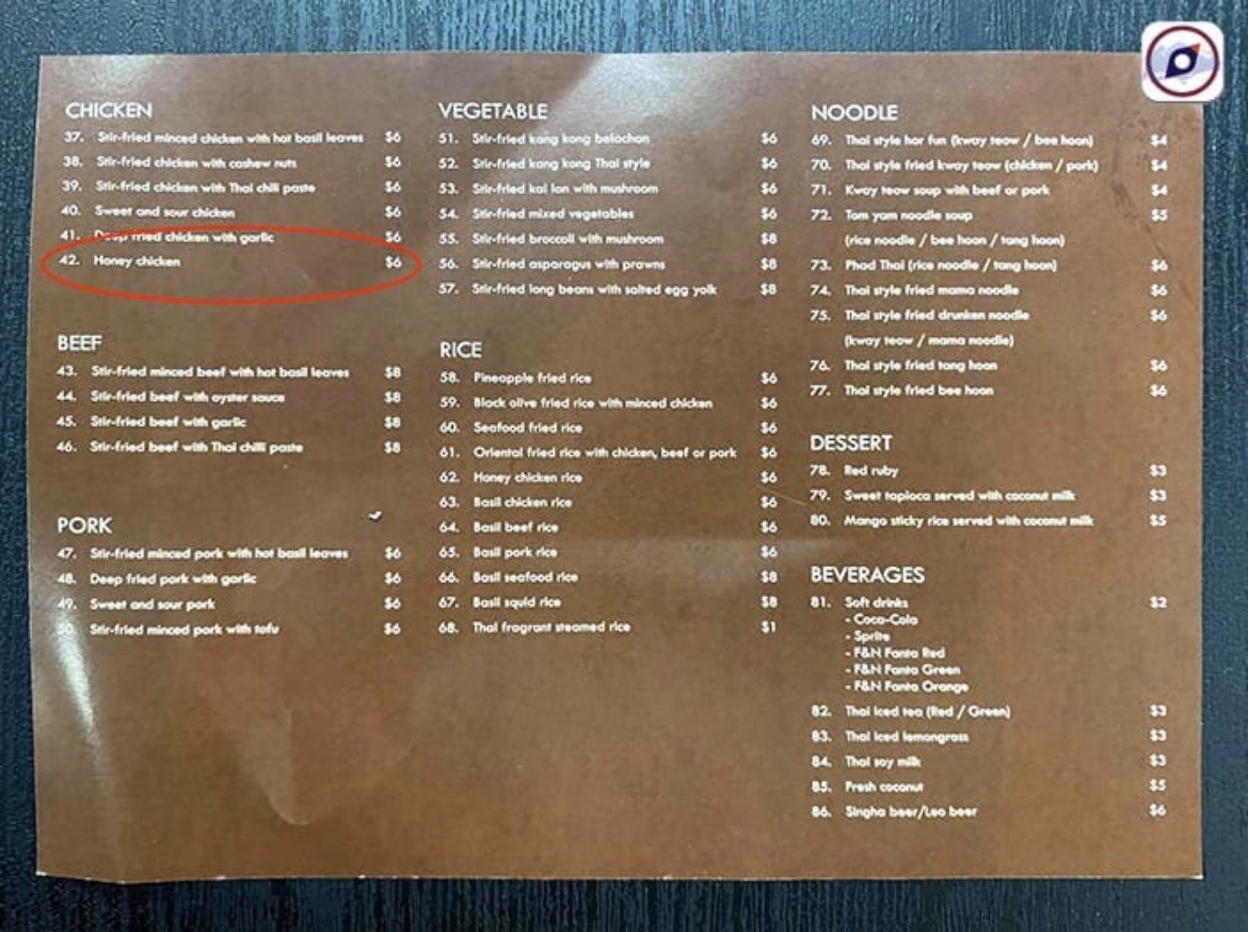 A plate of Honey Chicken costs $6 at Nakhon Kitchen. Photo taken from S.K.YEO ERA.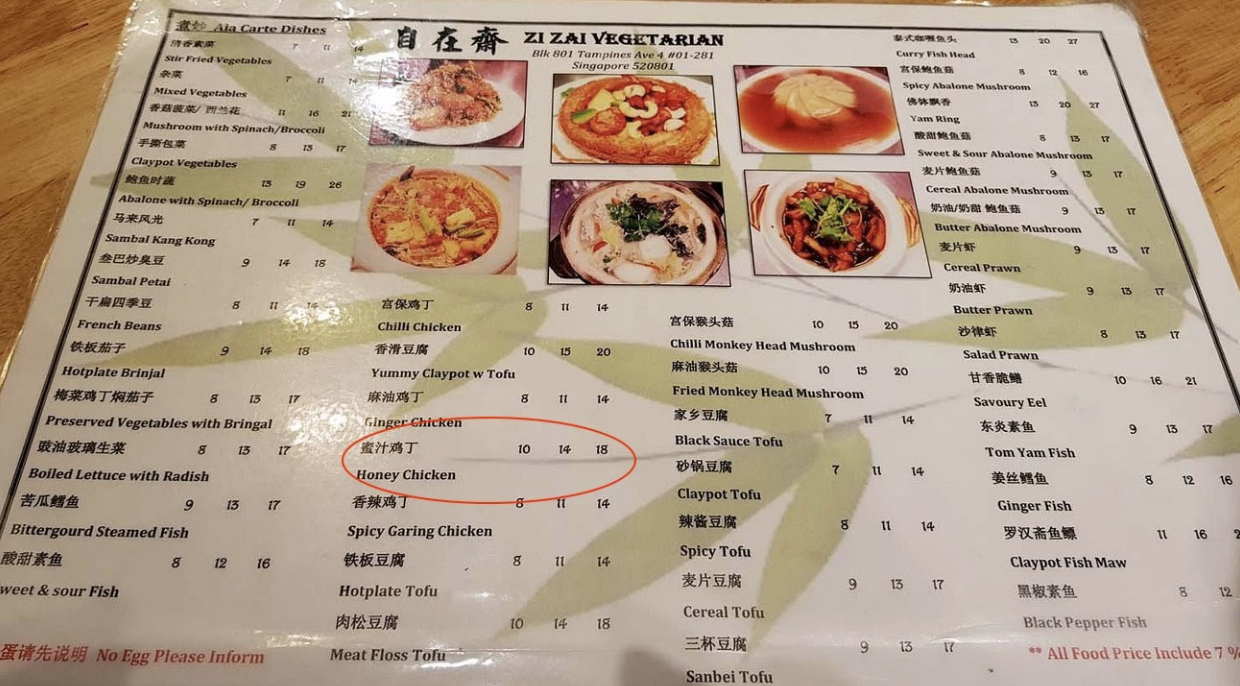 A plate of mock Honey Chicken costs $10–$18 at Zi Zai Vegetarian store. Photo taken from Loh K W.
"[Once], when I [ordered prata], I had to pay [extra] for the dhal curry (vegetarian curry) but meat-eaters do not need to pay extra for their curry," Marco points out.
According to Statista, Singaporeans also mostly adopt plant-based diets for health reasons. 
Research from the National Library of Medicine has noted an increase in the risk of cardiovascular problems among youths. More youths are overweight and suffer from hypertension.
However, there has been a debate as to whether the plant-based diet actually has health benefits.
With reference to Harvard Health Blog, some studies have shown that plant-based diets are associated with "lower rates of heart disease, type 2 diabetes, and some cancers", while some have pointed out that there is a higher risk of stroke for vegans and vegetarians than for meat-eaters.
However, Harvard Health Blog has mentioned that these dietary studies are limited and are not the be-all and end-all conclusions, as there are other factors that cannot be controlled.
"The term 'plant-based' has become a buzzword in the media, and there are many new developments in Singapore's food scene," says Mr Goh. 
He adds: "These are all encouraging signs showing that Singapore is ready to adopt the rising trend of a plant-based diet. While cost is still a factor discouraging people from choosing plant-based alternatives, I expect that prices will eventually drop with growing demand as market forces come into play."
Should Singaporeans be preparing for a more plant-based future? How can we do so?