PRISM+: The Singaporean Monitor 
Ray Lim takes a first-hand look at a monitor from our local Singaporean monitor company


The PRISM+ X315 Pro on an Arc Lite Dual Monitor Arm. Photo by Ray Lim.
BY
Ray Lim
Places Section Editor
Hype Issue #53
Published on
July 30, 2021
The technology industry has seen a steady rise since the start of the Covid-19 pandemic. This gave rise to many Work-From-Home (WFH) and gaming computer setups. As expensive as some gaming or productivity setups are, name brand monitors from companies such as Samsung and Ben-Q are equally as expensive.
This is where PRISM+ comes in. Their high quality yet cheap monitors are flying off the virtual shelves of Shopee and Lazada every time they go on sale. But how does this Singaporean brand match up with its international counterparts?
I took a look at the PRISM+ X315 Pro, a 32-inch gaming monitor that has been a bestseller since its release in September 2019. It was released alongside the X315 Max, which is a 4k (pixel density) version of the same design, and the X340 Pro, its 34-inch bigger brother.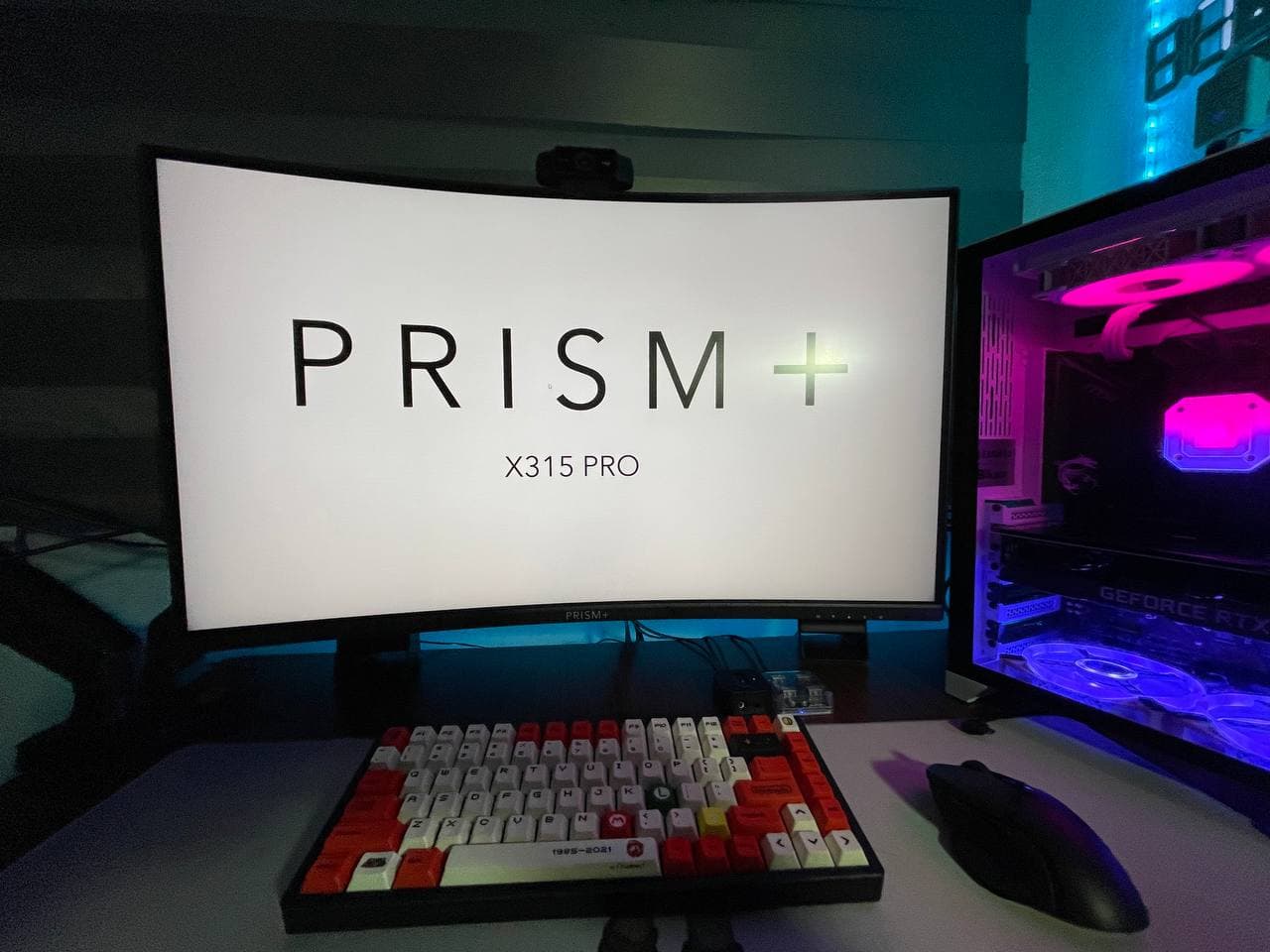 The PRISM+ X315 Pro on an Arc Lite Dual Monitor Arm. Photo by Ray Lim.
The X315 Pro is a 1440p monitor, which is also called a Quad High Definition (QHD) or Wide Quad High Definition (WQHD) and is a display resolution that measures 2560 x 1440 pixels, more commonly referred to as 2K resolution. It also has a high refresh rate which refers to how many times per second the display is able to draw a new image. The display has a refresh rate of 165Hz, which means that it is refreshing the image 144 times per second. 
A 120 per cent standard Red Green Blue (sRGB) accuracy with an In-Panel System (IPS) Samsung grade-A panel is easier on the eyes after long strenuous viewing, when paired with the high frame rates produced by a Graphics Processing Unit (GPU) and Central Processing Unit (CPU) working together.The minimum requirements to run 1440p at 165 hz would generally be either a Ryzen 5 1500x CPU or Intel i5-8400 CPU and a GTX 2060 6 GB GPU. This results in a smooth experience and higher frames-per-second (FPS), when playing games such as Valorant or CS:GO. 
The sleek design of the monitor also allows for more real estate if you have a smaller desk space; I personally utilise the standard vesa mounts on the back to create a floating monitor effect.
The monitor's retail value is S$1,499. However, I managed to catch it during the 6.6 Lazada sale for only around S$499. As a student, these massive discounts that PRISM+ offer are definitely a plus for both me and my wallet. The company regularly offers sales on their various online stores on Shopee, Lazada as well as their own website.
I have been using the monitor for well over two months now, and in that time I have grown to love the high refresh rates and crisp, colour-accurate projection on screen. It has not only helped to improve my own gaming experience, but also my productivity as a student who has many Home-Based Learning (HBL) lessons. I would rate it a solid 4.5 out of 5.
The PRISM+ X315 Pro overall comes in at a great price, being affordable for students and adults alike who may be interested in the wonderous world of fast-paced computer gaming, or those who are just looking to buy another monitor to improve productivity when working from home. Either way, it is a product that I would definitely recommend to those looking to improve their home computer setup.
Disclaimer: Containing themes of gore, violence, and featuring a LGBTQ+ couple, the book is not suited for those below the age of 18.