Singaporean Natural Beauties: Hiking Trails Review
We often hear about Singapore's lack of nice places to visit, but perhaps Singaporeans are simply not adventurous enough to explore. Put on your hiking boots and explore three different trails with Nur Sabrina
Visitors would often stop by this popular spot in Bukit Batok Nature Reserve to capture pictures. Photo courtesy of Joshua Leong Shi Jie.
BY
Nur Sabrina
People Section Editor
Hype Issue #53
Published on
July 25, 2021
How often do you look at the natural wonders of the world and wish that your country was like the ones you see online?
In a tropical country such as Singapore, we do not have four seasons and our weather mainly consists of rain or shine. Being so caught up with what we don't have, we in turn neglect what we do have, namely, our greeneries.
Being stuck in Singapore due to the pandemic has given our beauties a chance to be explored. Maybe it is time for us to appreciate our very own Singaporean Beauties.
Bukit Batok Nature Reserve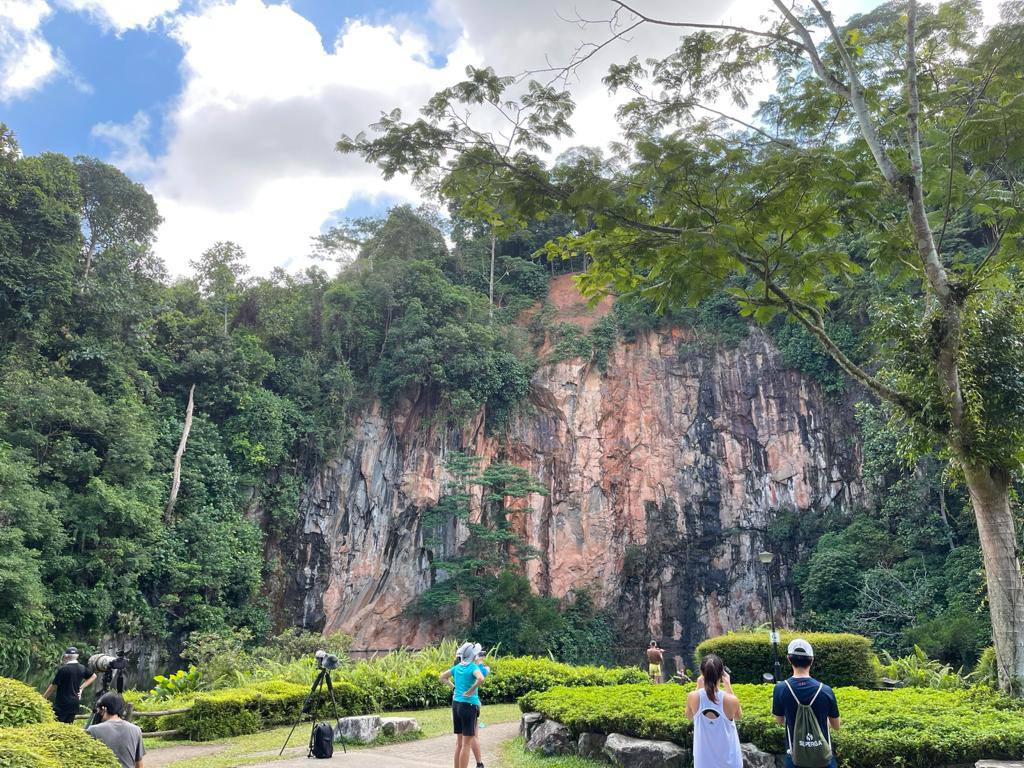 Visitors would often stop by this popular spot in Bukit Batok Nature Reserve to capture pictures. Photo courtesy of Joshua Leong Shi Jie. 
Bukit Batok Nature Reserve has by far one of the most beautiful sceneries I have ever seen. Filled with flora and fauna at every corner, this place would make you feel as if you are not in Singapore. Though the trail is short, it is perfect for families with older people or young children. 
There is even a playground for the little ones. Sheltered huts and benches are available nearby, so parents and guardians can cool down while keeping an eye on the kids. Public restrooms are provided across the playground. Pathways are clear and are neither rocky nor steep. There are, however, some stairs to climb if you wish to see the War Memorial. 
 When asked about his experience, a visitor told me that he had a good hike with a great view.
 If you need a getaway from your busy Singaporean lifestyle, Bukit Batok Nature Reserve is the one for you.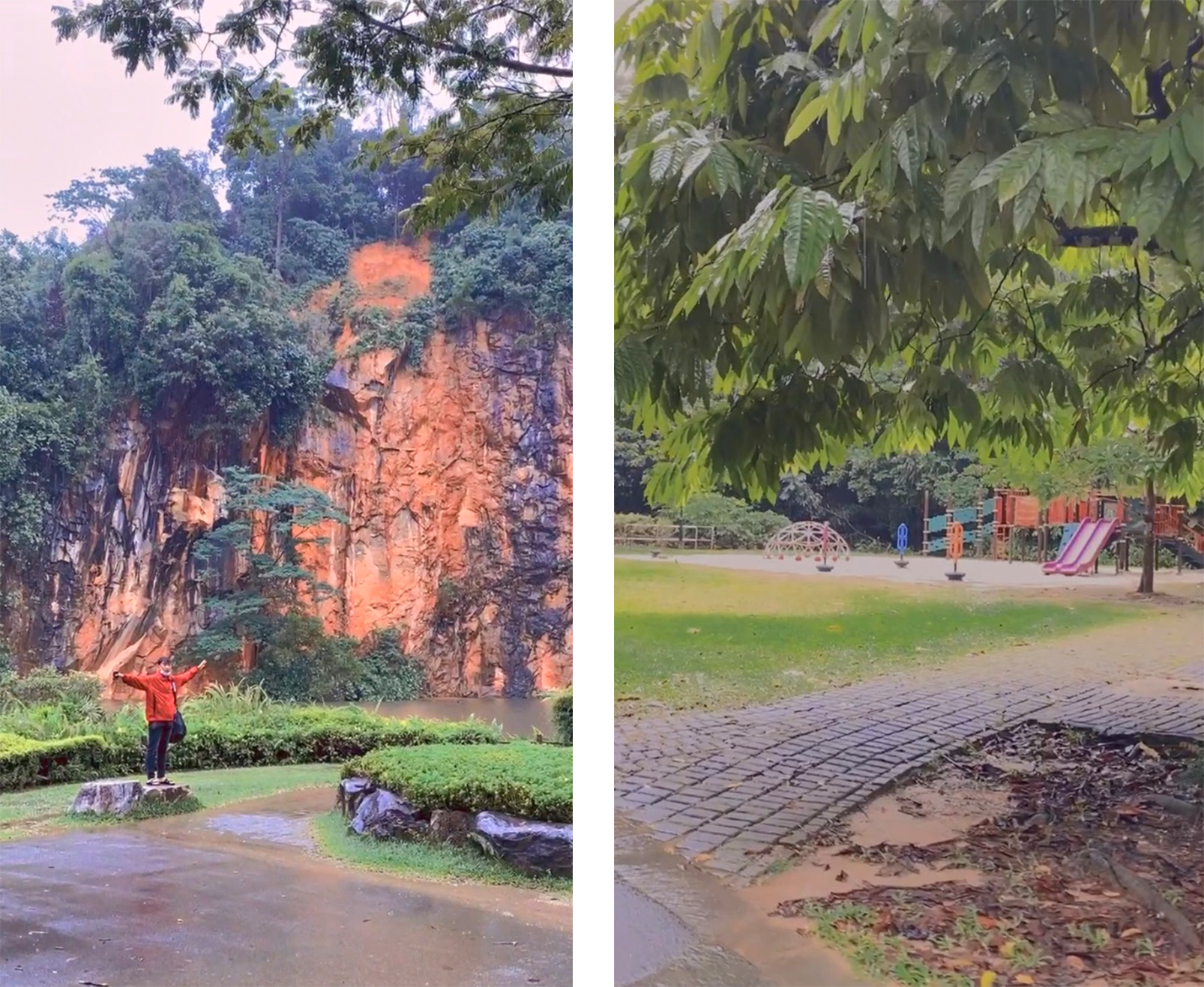 A visitor enjoying the picturesque background and the playground that is built for children. Photo by Nur Sabrina. 
Things to take note of:
1) Do bring your water bottle to be refilled as drinking water directly from the water fountain has been discontinued due to Covid-19.
2)You might want to bring wet wipes and tissues as the restroom may not have tissues and may not be as sanitary.
Keep all snacks in your bag as there are wild animals roaming around. Be sure not to feed them as it is not allowed.
Difficulty level: 2/5
Closest MRT Station: Bukit Batok (NS2)
Buses: 61, 66, 157, 174, 174e, 178, 852
Labrador Nature Reserve (Labrador Park)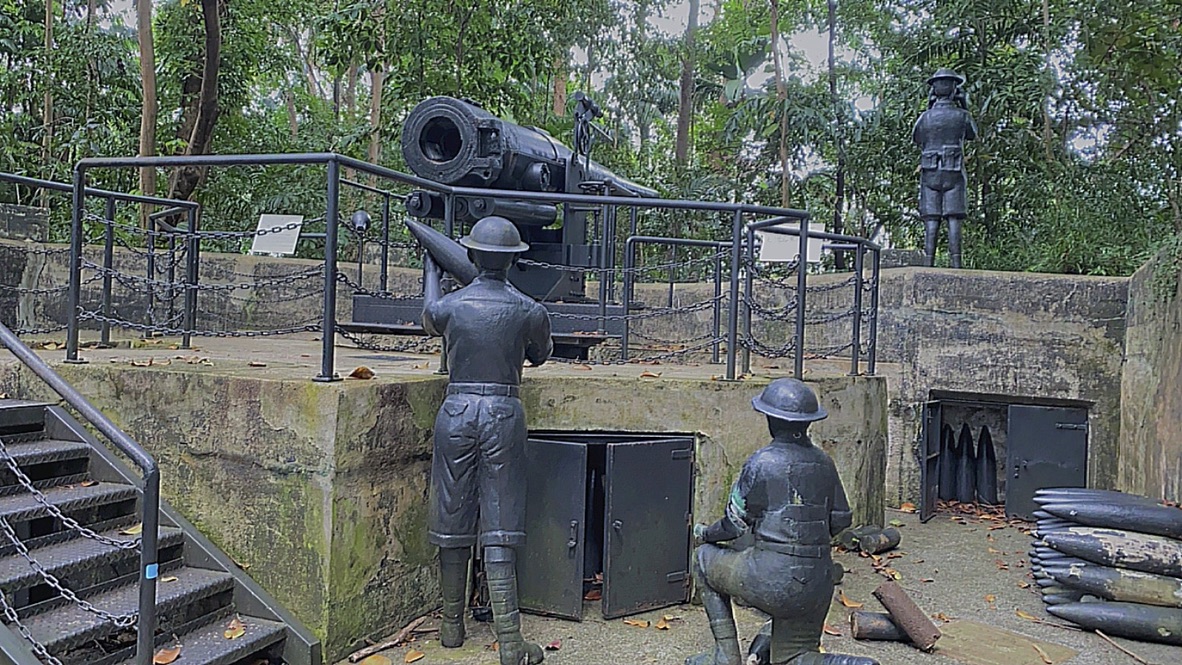 One of the replicas of the weapons used by the British soldiers in the war. Visitors are allowed to walk around it to learn about its uses. Photo by Nur Sabrina.
Labrador Nature Reserve is not just a place to sweat it out. This special trail holds significance in Singapore's history. Filled with educational information regarding Singapore in World War II, it is perfect if you are ever curious about the war. After all, Labrador Nature Reserve is close to Harbourfront. 
Just like Bukit Batok Nature Reserve, Labrador Nature Reserve is a quick trail. However, it may not be as toddler-friendly as Bukit Batok's. Labrador Nature Reserve is more suitable for older adventurous children. Other than its educational purposes, there are many kinds of animals, from squirrels to chickens and even spiders. 
Things to take note of:
1) Do bring your water bottle filled to the brim as there are no water fountains or vending machines throughout the trail.
2) Insect repellent is recommended if you wish to explore around the weapons and memorial walls.
3) It is best to go with someone as it is rather quiet and ulu (isolated). Avoid entering close to sunset as some areas are dim. 
Difficulty level: 3/5
Closest MRT Station: Labrador Park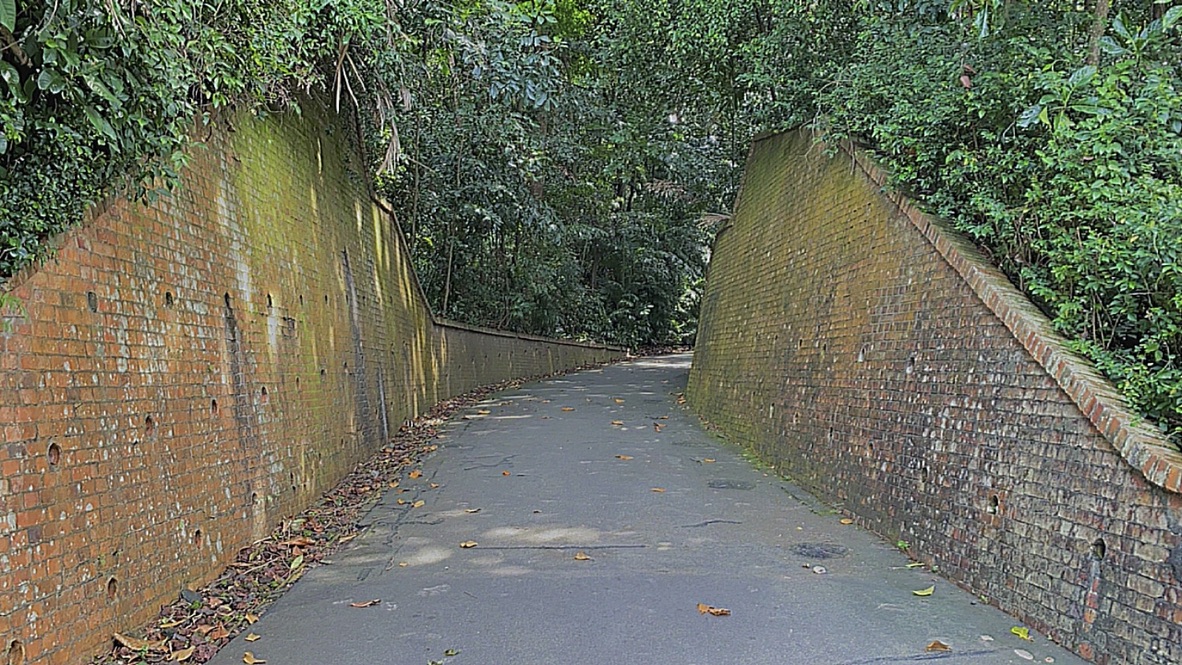 The entry of the Labrador Nature Reserve trail starts off near a carpark. Photo by Nur Sabrina.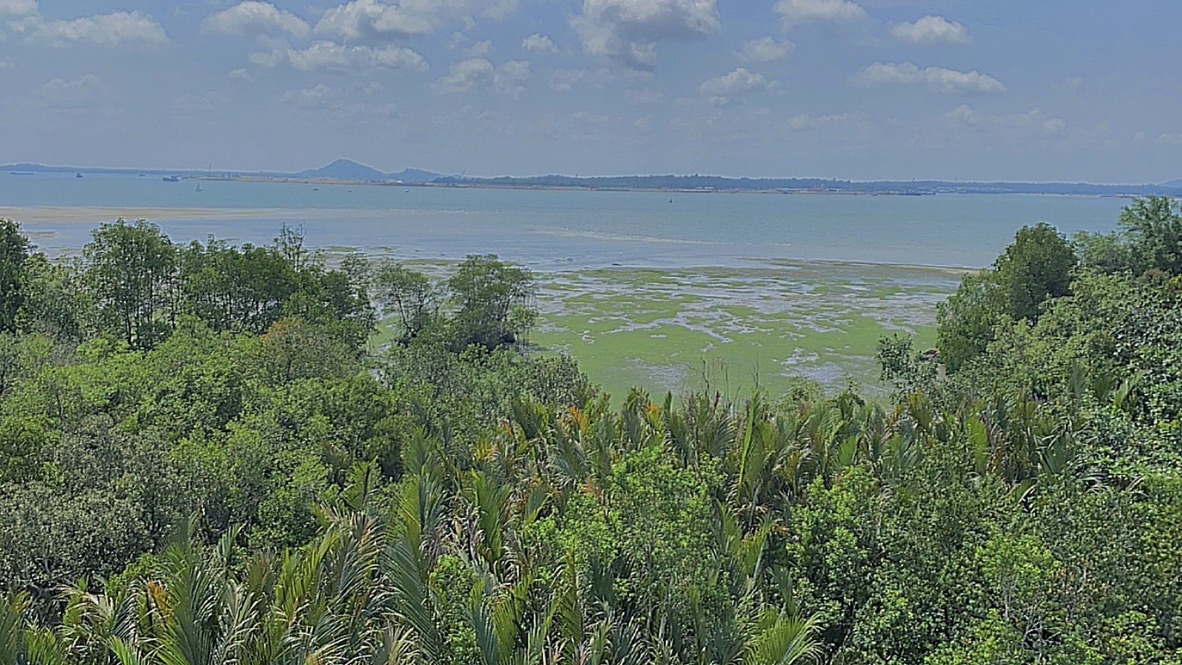 This panoramic view of Chek Jawa Wetlands can be captured if you climb the Jejawi Tower. Photo by Nur Sabrina.
Do you want to get out of Singapore badly? The closest you could get to 'traveling' would be going to Pulau Ubin. For just $4 per person, you could hop onto a ferry and get away to another island. Pulau Ubin has many spots waiting for you to explore, but I went for the Chek Jawa Wetlands. 
Chek Jawa Wetlands is known for its coastal walk as well as the mangrove trail. To get to Chek Jawa from the ferry terminal itself, you would have to walk an estimated 3.3 kilometres, or you can choose to rent a bicycle from one of the rental shops available. It costs around $18 to rent a bicycle for the whole day. 
 There are some steep uphills and very rocky pathways, so be sure to watch where you are going. Since there are vehicles, vans, bicycles and pedestrians share the  pathways. It is important to be aware of your surroundings and look out for one another. 
 Upon reaching the starting point of Chek Jawa Wetlands, you would have to park your bicycle as cycling is not allowed inside. This trail would be a great family activity as young children would enjoy seeing the different kinds of fruits and animals. Its scenery is also perfect for an Instagram post. 
 I went with my mother and she mentioned how it was convenient to travel there. The island also gave her a much-needed break from the busy city vibes.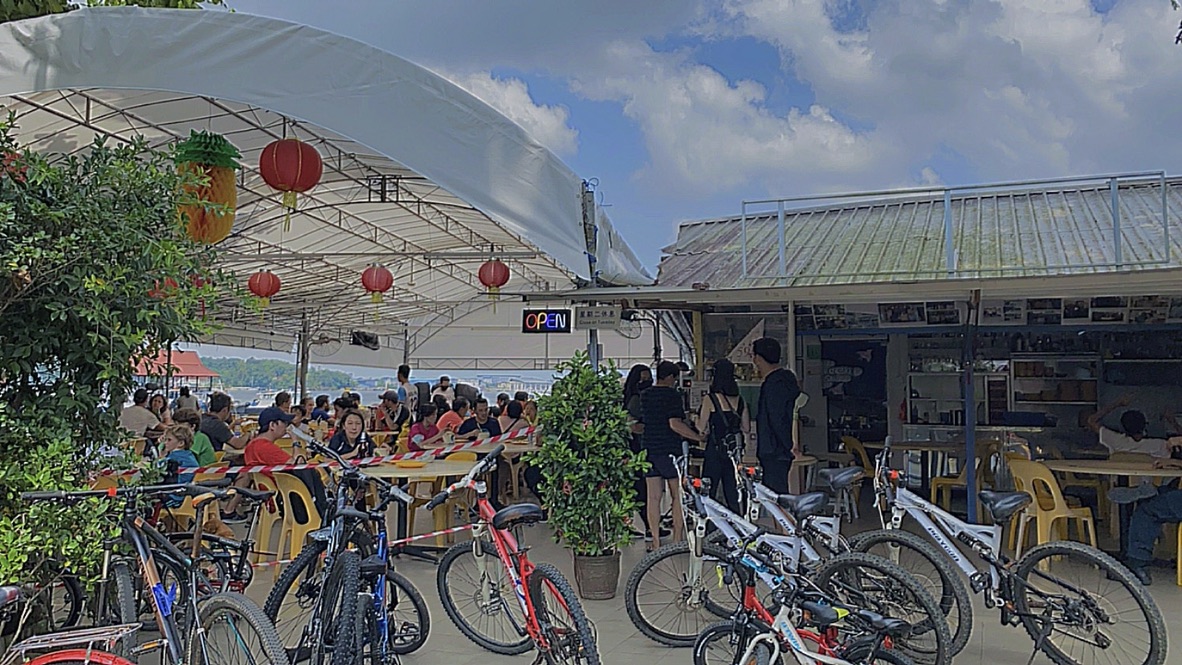 Seafood restaurants are available near the jetty. Photo by Nur Sabrina.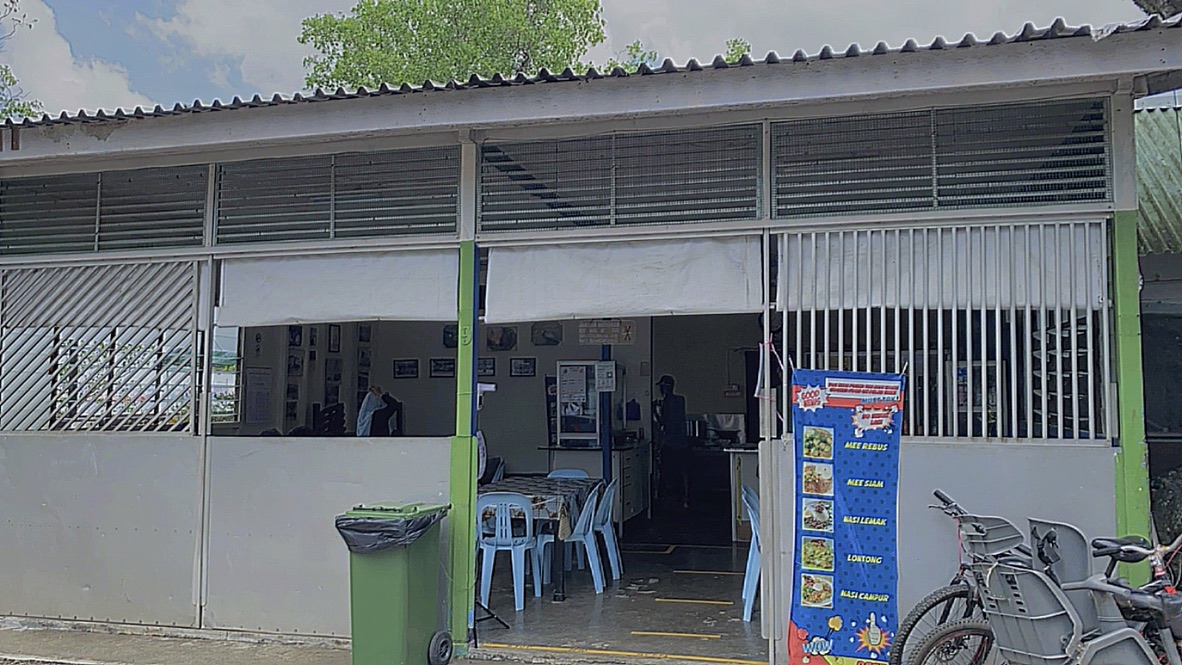 There are also Halal options for Muslim visitors. Though it may not look much from the outside, Melah Cafe offers popular Malay cuisines of great quality. Melah Cafe is only open during weekends and public holidays. Photo by Nur Sabrina. 
You would not have to worry about your meals in Pulau Ubin. Even while cycling to Chek Jawa Wetlands, I found myself stopping by multiple pit stops for the kampung (village) experience. Look out for Pak Ahmad's shop if you want to quench your thirst with fresh coconut juice!
Things to take note of:
1) Do bring cash along as most shops (boat service, bicycle rentals, rest areas) do not accept card or online payment. 
2) Snacks and drinks are to be kept inside your bag as wild animals roaming around would steal the food. 
3) It is advisable to have insect repellent on you. 
Difficulty level: 4/5 
Buses: 2, 29, 59, 109 (stop at Changi Village Ter and walk towards Changi Point Ferry Terminal)
Out of all three places, it is hard to pick my favourite. Each spot is unique and offers me something new. As you can see, there is always a trail for everyone. Singapore has many hidden gems; you just have to be willing to explore and give it a shot.
After a while, you will realise that it is not so bad here. We may be small but we have our beauties on our tiny island.