The Brushworks of Arts in Singapore
With the ever-changing arts industry, Elton Tan looks at the challenges artists face in their pursuit of art in Singapore.
National museums have been free for all Singaporeans and Permanent Residents (PRs) since 2013. Photo courtesy of Shannon Chew.
BY
Elton Tan
Perspectives Section Editor
Hype Issue #53
Published on
June 30, 2021
With the ever-changing arts industry, ELTON TAN looks at the challenges artists face in their pursuit of art in Singapore.
You may have attended many free-of-charge arts events such as the Singapore Night Festival, or visited an arts exhibition in one of the many museums we have here. These are all part of our government's efforts to allow Singapore to be an arts centre.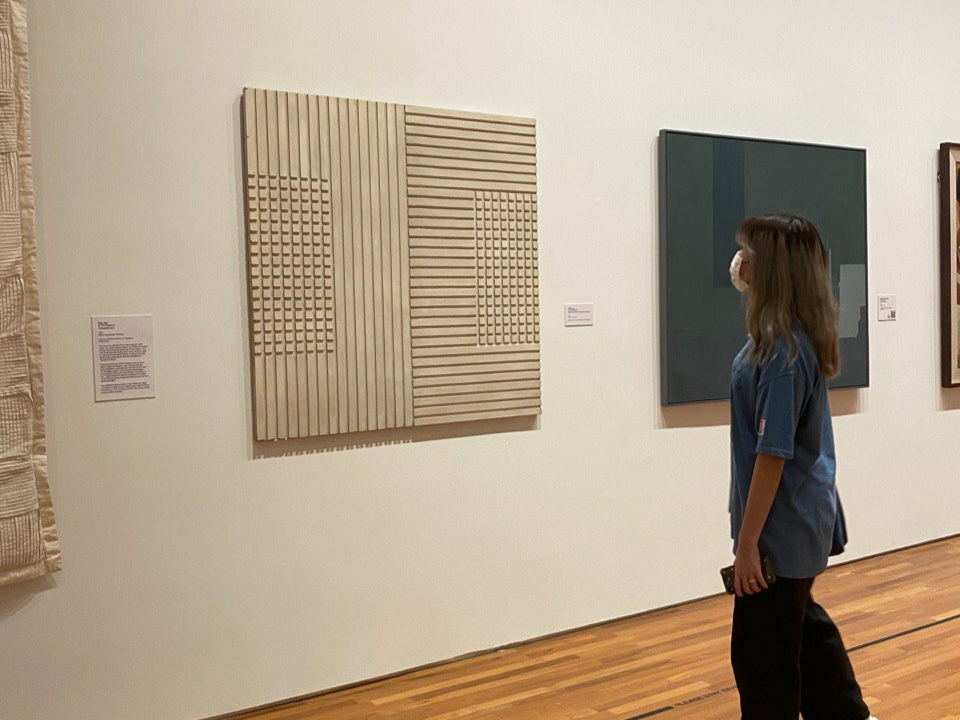 National museums have been free for all Singaporeans and Permanent Residents (PRs) since 2013. Photo courtesy of Shannon Chew.
Over the years, governmental support for the arts has increased. According to the Singapore Cultural Statistics, over S$183 million has been provided as government grants for artists and art institutions in 2019, as compared to over S$162 million in 2018.
However, with our facilities considered 'world class' and backed by the government, there are still some hurdles for the arts industry to overcome.
 Despite the growth in funding for the arts by the government, interest in the arts has fallen. According to the National Art Council's Population Survey on the Arts, 32 per cent of respondents were not interested in the arts in 2019, a 9 per cent increase from 23 per cent in 2017. 
Ms Audrey Wong, Head of the School of Creative Industries at Lasalle College of the Arts, thinks that exposure to the arts is still important.
"I think there's still some perception that arts [is] an afterthought, that music [and] art classes are not so important… If students aren't taking art and music in secondary schools, then you know, I'm not sure how much arts exposure they are getting," said Ms Wong.
Interviewed by Channel News Asia, Mr Ben Loong works from 9pm to 3am every day as a Grab driver, while working as an artist who constructs different art pieces. He makes just enough to cover his rent and daily expenses. 
Gaston Liew, 19, an independent singer-songwriter, is cautiously optimistic about having a full-time career in music. 
 "I believe that in Singapore it is still possible, it's not something that is not sustainable. But there's a lot of risks that you must be willing to take [and you] must be adventurous enough to go forth with," said Gaston.
 However, struggling artists are not only unique to Singapore. Many other artists from all around the world struggle to make their passion their full-time job and strive to be known in their industry. 
 Despite the widespread struggle of all artists, there are some problems that are unique to Singapore.
Complications faced by Artists in Singapore
Singapore is no stranger to censorship; movies face strict reviewing by Infocomm Media Development Authority (IMDA) in order to be released in theatres. With many out-of-bound topics ranging from homosexuality to religion, art is not an exception to these rules.  
Many artists and art institutions rely on government grants to finance their projects. However, those grants come with guidelines that the artists must follow. 
In 2015, local graphic artist Sonny Liew released the graphic novel The Art of Charlie Chan Hock Chye, a fictional retelling of Singapore's history, and had his grant revoked by the National Arts Council (NAC). It was deemed "sensitive content" that would "potentially undermine the authority and legitimacy of the government and its public institutions", as reported by The Guardian.
However, with hundreds of million dollars poured into the arts industry, it is vital for artists to access these grants despite the guidelines that come with it.
"I think we're really at the point now where we can't do without [the] government [supporting] the sector as a whole… Because the government has put in so much into it already. And in order to maintain this level, and the standard that we currently are at, if you take away government support, there's no way we can maintain that," said Ms Wong.
"Artists in Singapore are too tamed because of censorship, endless regulations, and restrictions, so it is very hard to be 'free' and make good work," said Kevia Tan, 19, an aspiring photographer.
 "The backlash and controversy that come with any attempt will certainly drain any Avant-garde artists and force them into mediocre mundanity," she adds.
In 2020, The Sunday Times released results from a survey they conducted, which asked 1,000 respondents which jobs are essential and which are not. Artists were ranked as the highest non-essential job, with 71 per cent of respondents deeming them non-essential.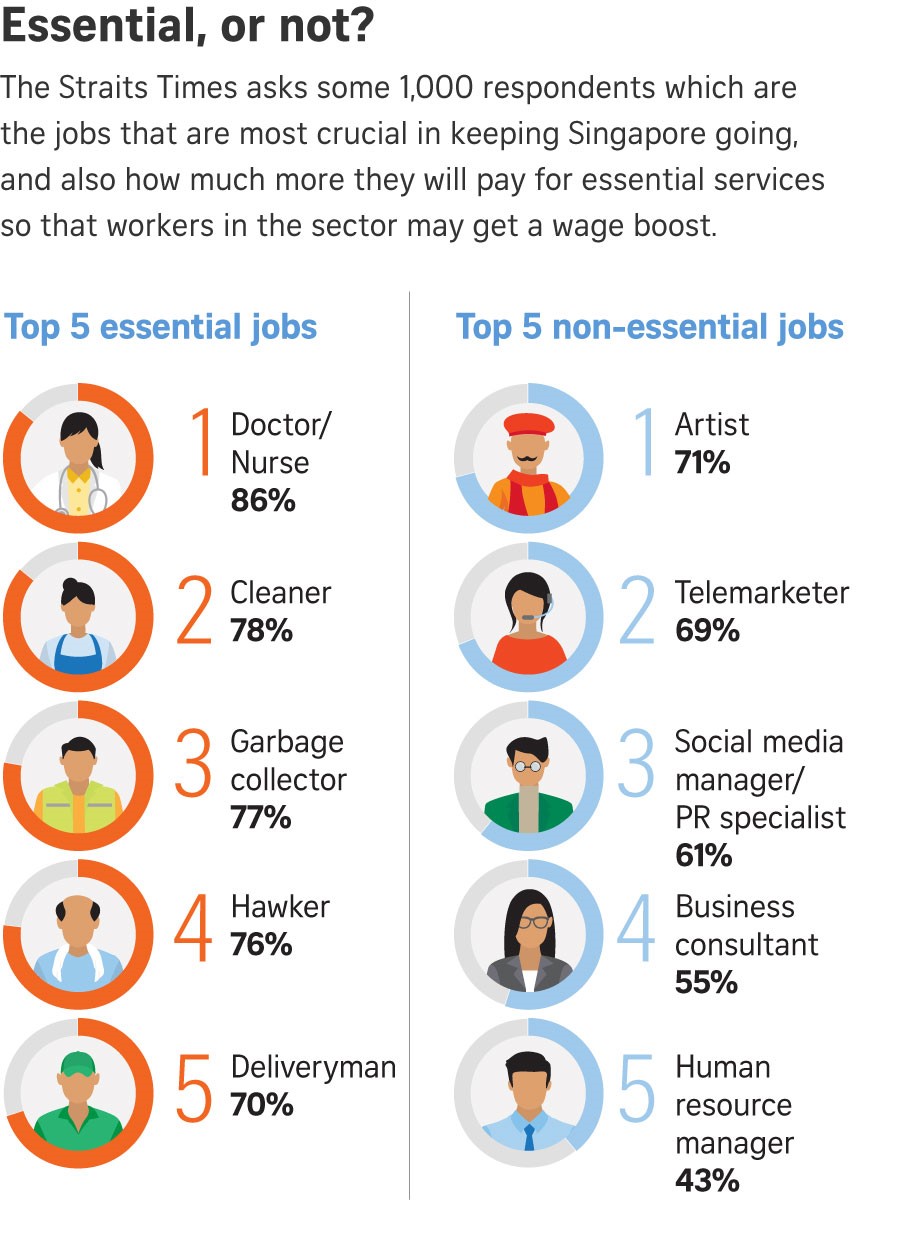 The grant for The Art of Charlie Chan Hock Chye was revoked by the NAC in 2015. Photo taken from Unscramble.sg.
Infographics of the survey which sparked the debate of artists being non-essential. Photo taken from The Straits Times.
The results sparked a debate about the value of artists and art in Singapore, and revealed Singaporeans' view of artists. 
Kevia feels that there is a stigma attached to calling yourself a creative in Singapore. 
"Artists have been ranked the top non-essential job during the context of a pandemic. Even if I succeed in becoming a full-time photographer or artist, I doubt people will take my career seriously. Hopefully, people will grow more accepting of artists in the near future," said Kevia.
Using video and music streaming platforms also poses strong competition with the more popular international content.
 "Compared to what is popular in the world right now, I don't think local artists can really ever be more popular than pop music that comes from America, Europe, the west or K-Pop (Korean Pop)," said Gaston.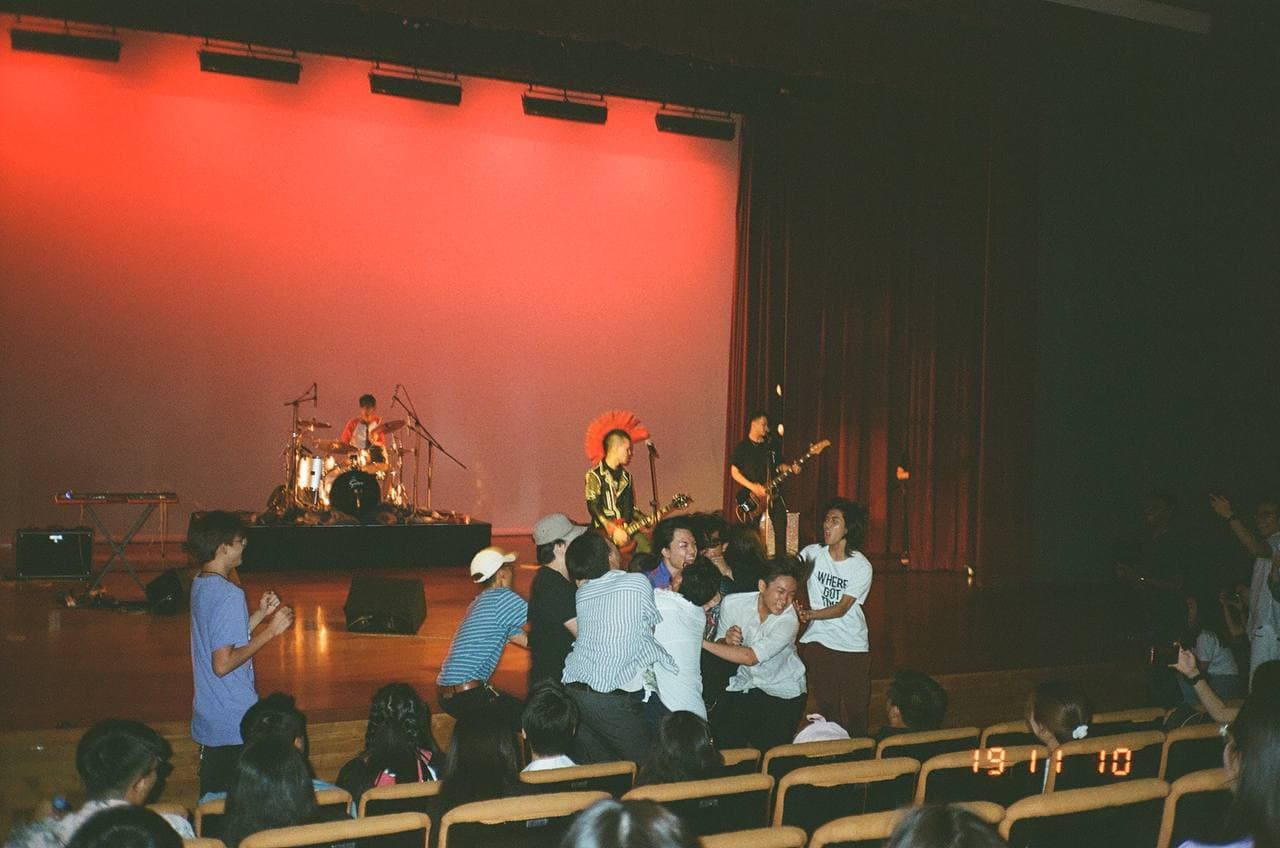 A concert held in Ngee Ann Polytechnic's Art Fiesta: Festival of Sound in 2019. Photo courtesy of Trevor Wee.
"Because they have preconceived [notions], or they compare [the music] with more popular artists that everyone knows. And so it becomes tough for people to truly access and really truly love local music," he adds.
"Because they have preconceived [notions], or they compare [the music] with more popular artists that everyone knows. And so it becomes tough for people to truly access and really truly love local music," he adds.
"Artists are contrarians. Artists can see the 'cracks through which the light gets in,' as the old adage goes. Our natural ability to come up with solutions to problems because we see what is missing," said Mr Choy Kok Kee, founder of Guru of Design, a creative agency. "Call us eccentric, we literally view things from the fringes – and that's typically where the best ideas come from."
The pursuit of artistic expression will always be present in Singapore regardless of censorship or declining rates of interest. 
The NAC's 'Our SG Arts Plan' will focus on eight different aspects of the arts industry in Singapore, strengthening support for artists and pushing for a wider local audience.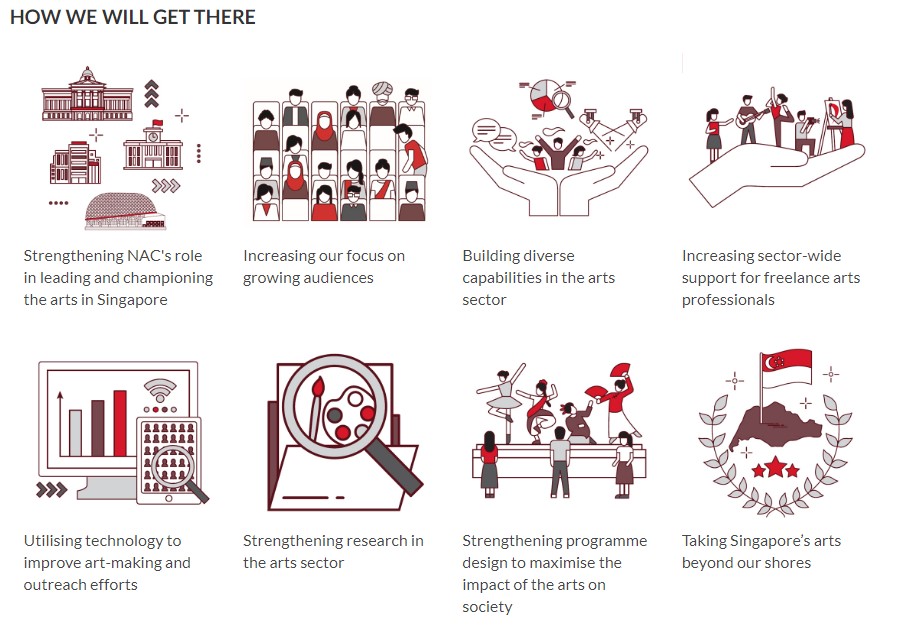 The phrase "if you can't beat them, join them" rings true for NAC. It is undeniable that they have played an integral role in building up the arts in Singapore over the years. But, they are still a government body, and therefore, responsible for regulating content that may affect our society. 
"It's key to even consider the art council or part of this bureaucracy as a kind of part of the audience, or part of the community for that," said Mr Woon. "I think it's important to actually try to learn how to trust each other."
However, we have to be able to trust Singaporeans to think about societal issues and discuss them freely in public. 
"There are a lot [things art deals with] like social tension, social problems, and the more you try and sweep those problems under the carpet, the worse those are going to get," said Ms Wong. 
"So why not think about arts and culture as a forum where a lot of these issues can be discussed, can be understood with different parties, and thereby actually help to resolve the problem," she adds.
As for our public arts education, more could be done to introduce local artists in public schools to build familiarity with local arts in Singapore. 
"I feel that more local music can be exposed to students so that they can come to know that local music is actually pretty good, or there [are] actually hits that can make it comparable to popular songs," Gaston adds.
"I think curriculum-wise, [we should] include more content about local art and local art forms, and teach it in an interesting way. I know that people are trying to look at more inventive ways to incorporate arts into the general school curriculum, not just the arts subjects curriculum," Ms Wong points out.