Singapore Youths Take Up Mantle of Reviving Traditional Art forms
There are Singapore youths today who have found joy in learning traditional art forms? Cheryl Yau find outs more.
Su Qi in a Malay dance performance. Photo courtesy of Leow Su Qi.
BY
CHERYL YAU
Publicity and Marketing Manager of HYPE Issue #52
Published on
February 11, 2021
It is commonly believed that traditional arts are dying in Singapore especially when youths show little or no interest in their heritage.
In HYPE's recent survey of 100 respondents comprising youths aged 15 to 19,  80 per cent of the respondents feel it is not important to keep alive traditional arts, norms and beliefs.
Having taken the road less travelled, these three youths think otherwise. What they have discovered is the rich and vibrant world that has opened up for them when they started learning a traditional art form.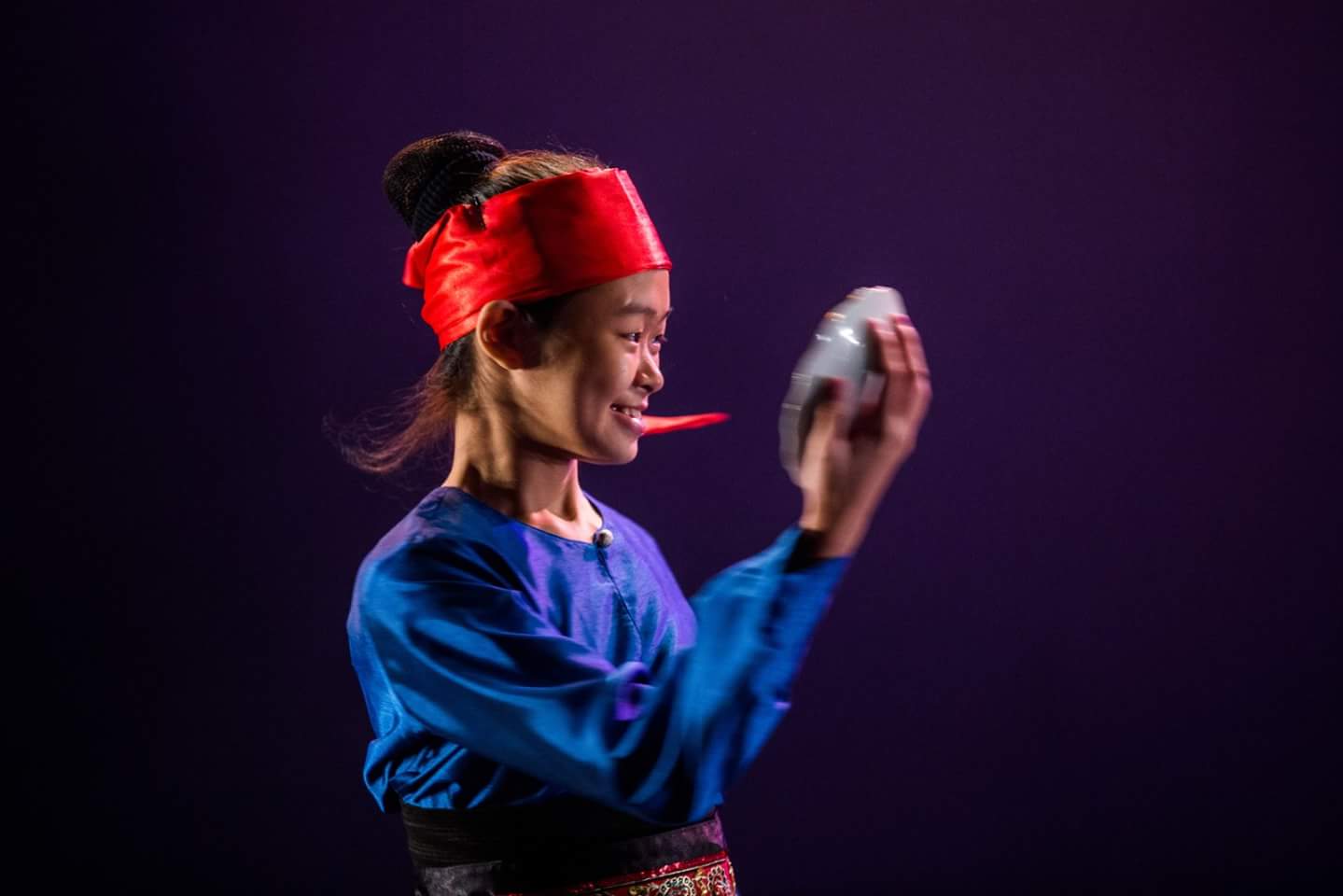 Su Qi in a Malay dance performance. Photo courtesy of Leow Su Qi.
Jousting with Joget: Leow Su Qi
Five years ago, the elegant and fluid dance moves of the traditional Malay dance, joget, caught the eye of Leow Su Qi, now 19. Taking a leap of faith, Su Qi signed herself up for the co-curricular activity, where her interest grew exponentially.
The Year 2 Singapore Polytechnic student pursuing a diploma in Interior Design confesses that the intricate headpieces and costumes have left the greatest impression on her, where each design is unique and passed down over hundreds of years.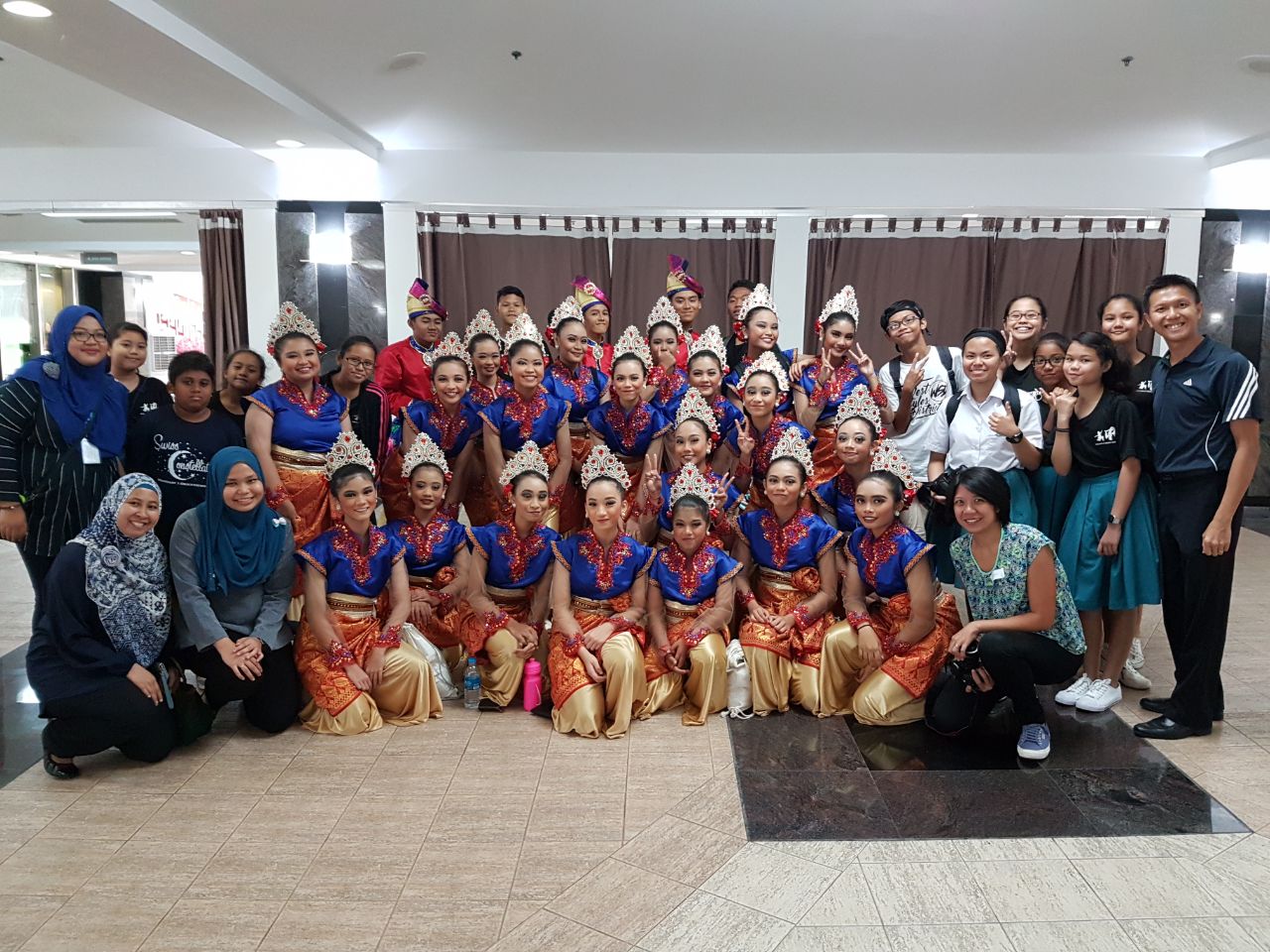 The intricate Malay ethnic headpieces used in dance performances. Photo courtesy of Leow Su Qi.
"Don't knock it till you've tried it! I've learnt so much about Malay culture that I would've never known about if I hadn't joined joget then. It's actually really interesting and cool," says Su Qi with a laugh.
She hopes to preserve the traditional arts scene in Singapore, pointing out that there could be a bigger effort made to increase the awareness of traditional arts among youths. She feels that if one is unaware of something, one is less likely to be interested in it.
Adds Muhammad Nur Haziq Bin Noorazwa, a self-employed Malay fusion dance choreographer: "The unique essence of traditional art forms can't blossom if [youths] themselves don't appreciate it. I think we need to start young – minds are impressionable, and they'll be more invested in it if they've been practising it for a long time."  
The 25-year-old encourages youths to step out of their comfort zone to try a traditional art form outside of their own ethnic group. 
Sparring With Wushu: Kiran Pillai
At the age of 7, Kiran Kai Hao Pillai started his relationship with wushu. Perhaps it's not surprising as the Year 3 Mass Communication student is of Indian and Chinese parentage.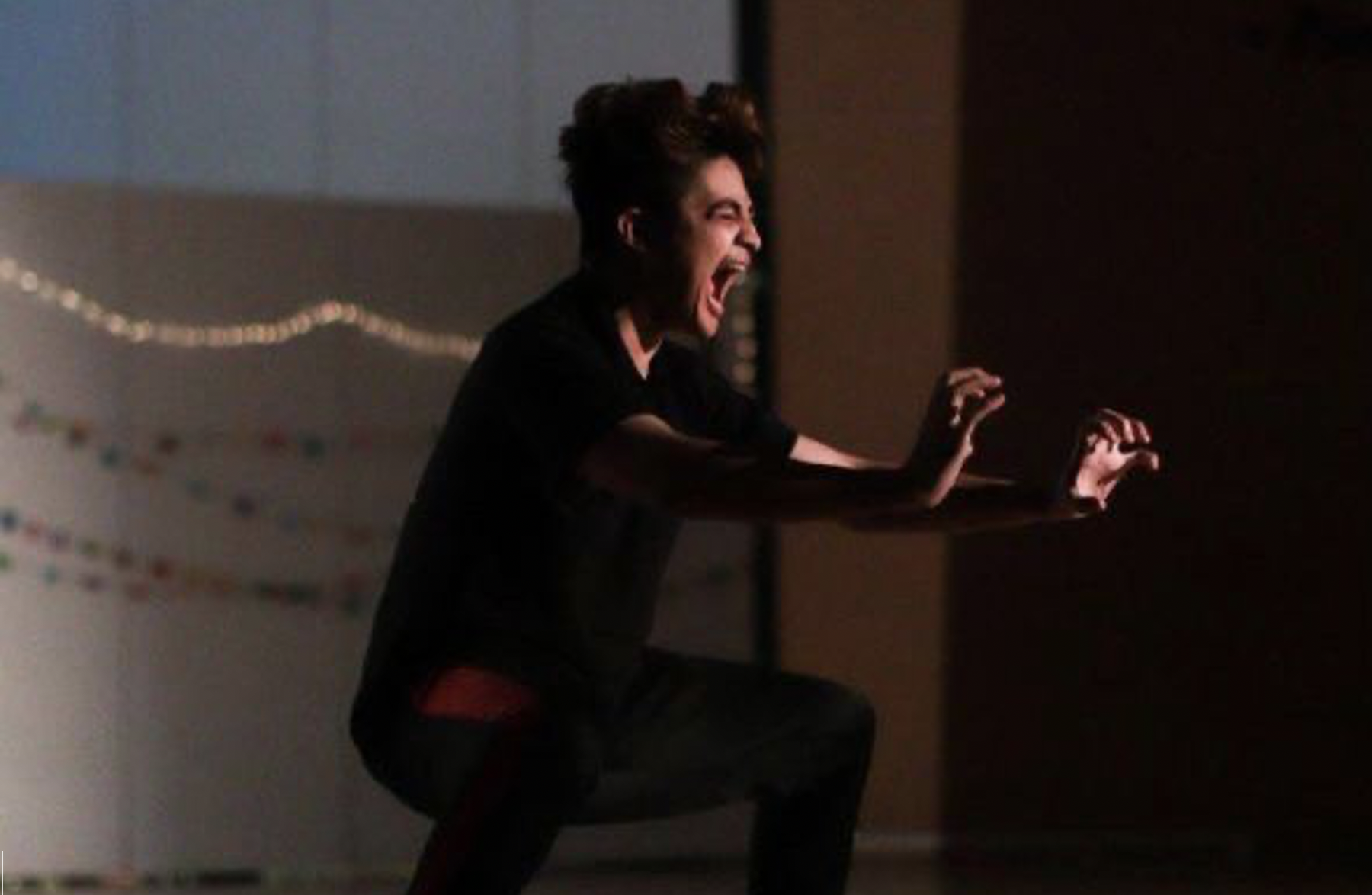 Kiran practising for a wushu performance. Photo courtesy of Kiran Pillai.
But Kiran describes his experience as "eye-opening, meaningful and one of the best decisions [he'd] made". He says that while his main takeaway from wushu (Chinese martial arts) is the ability to defend himself, it has also taught him many important life values including sportsmanship, respect and courage.
While Kiran is no longer practising wushu competitively, he still goes back to help with performances. He hopes that his participation can help "inspire greater inter-racial understanding in [his] juniors and encourage a more diverse group of youths to join wushu".
He hopes there will be more showcases of wushu performances in schools countrywide. Like Mr Haziq, Kiran believes that the first step towards preserving traditional arts in Singapore is to increase youths' awareness and understanding of the various traditional art forms.
"Ultimately, I think it's still up to us [practitioners] to change the perception that traditional arts is something that's dying out. As youths, we have the power to influence our friends and encourage to [embrace] the rich culture and history in traditional arts."
Gliding Into Chinese Dance: Sarah Foo
Traditional art forms act as a portal to entering a whole new world unique to a certain ethnic group. For 20-year-old Sarah Foo, this new, vibrant world is traditional Chinese dance.
 After graduating from Tampines Meridian Junior College, Sarah still fondly recalls the good memories she had during her time in her Chinese dance co-curricular activity (CCA). While she admits that she had first joined the dance without fully understanding the rich culture and history behind it, she soon found herself hooked to the Chinese art form.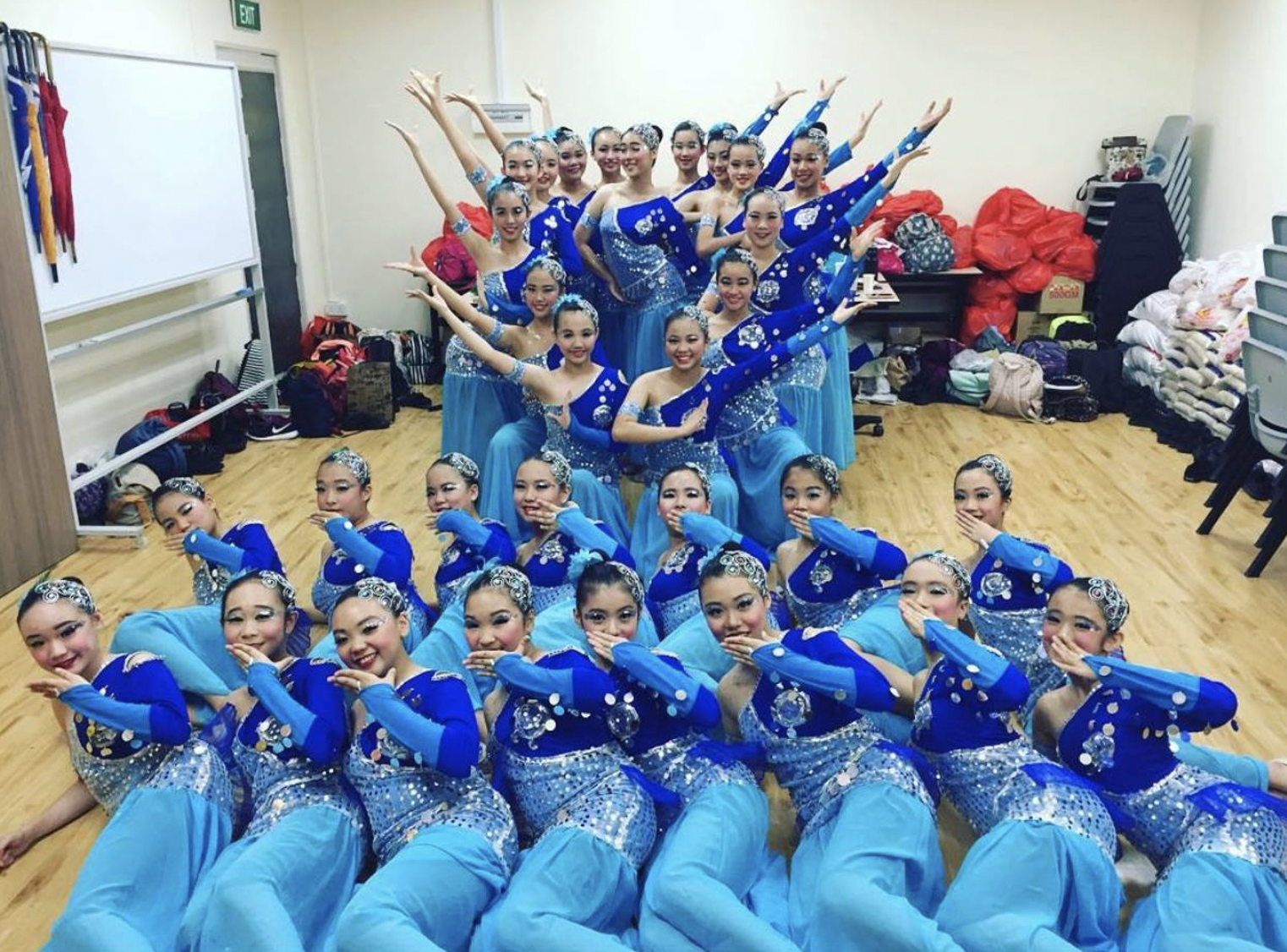 One of Sarah's favourite costumes worn for her Chinese dance performances. Photo courtesy of Sarah Foo.
"The sparkly costumes, the pretty hair-dos and intricate makeup – these are only the tip of the iceberg of the things I love about Chinese dance. Because of it, I've become more confident in myself and it also helps keep me in shape!" Sarah enthuses.
 While Sarah understands that learning about Chinese cultural traditions can be deemed as boring, she feels that youths should step out of their comfort zone and try something new. She adds that there is a lot more to Chinese culture than just superstitions and proper posture, and encourages youths to look into the colourful world of traditional arts.
 "It doesn't matter what race the traditional art form is from. Each artform has its own rich culture and history and without trying, you'll never know how amazing it really is,"  Mr Haziq says.