Rediscovering Singapore's Islands
Story and photos by Nur Rasyikah 
Despite Covid-19 travel restrictions, there is still much to explore and enjoy on Singapore's many islands. Nur Rasyikah embarks on an island-hopping trip to discover more.
BY
NUR RASYIKAH
Places Editor of HYPE Issue #52
Published on
Jan 25, 2021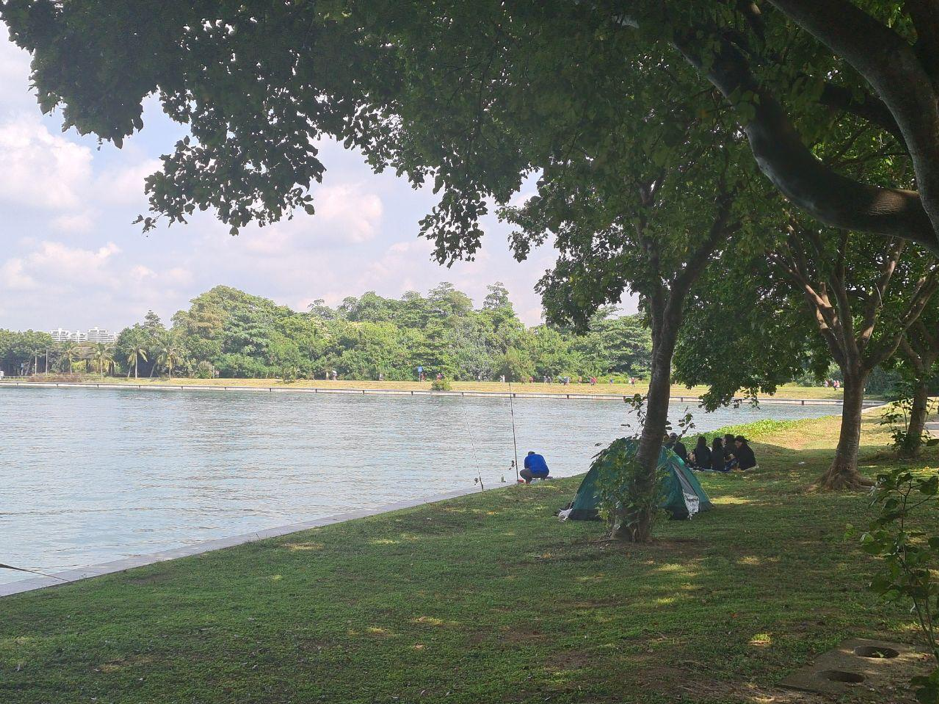 St John's Island:  A popular getaway spot for those who love a picnic or play a waiting game with the fish.
If you think you've explored every nook and cranny of Singapore, think again! The Little Red Dot is made up of an astounding 63 islands with each island boasting its own unique features and history.
However, only 11 islands are open to public for leisure activities.
You may like Sentosa and Pulau Ubin but you will soon discover that these lesser-known islands are perfect for you to immerse yourself in nature.
What's unique about these islands is that apart from nature, there is almost nothing else, giving you the perfect opportunity to unplug from technology to bond with your friends and family.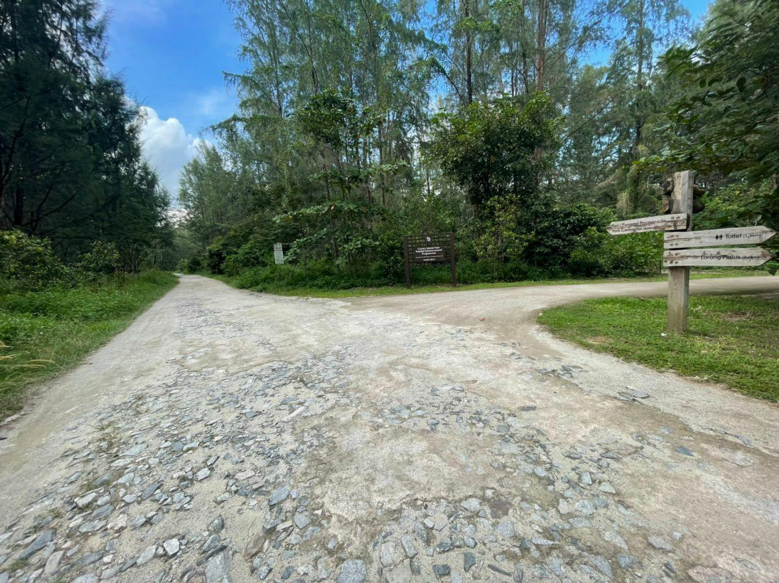 Lush greeneries surrounding you all around the island.
Located in Singapore's north-east region, this island boasts a hidden white sandy beach and a diverse range of flora and fauna and unique birds.
To explore the island, rent a bicycle. But if you are feeling extra adventurous, walking around the island will certainly be a challenge with its rugged terrain. 
Top Activities: Shoot Pictures, Spot Wildlife, Comb Beaches
There are two gates located at each end of Coney Island with the west entrance being the more popular entry point. The famous gate makes a great spot for a great photo.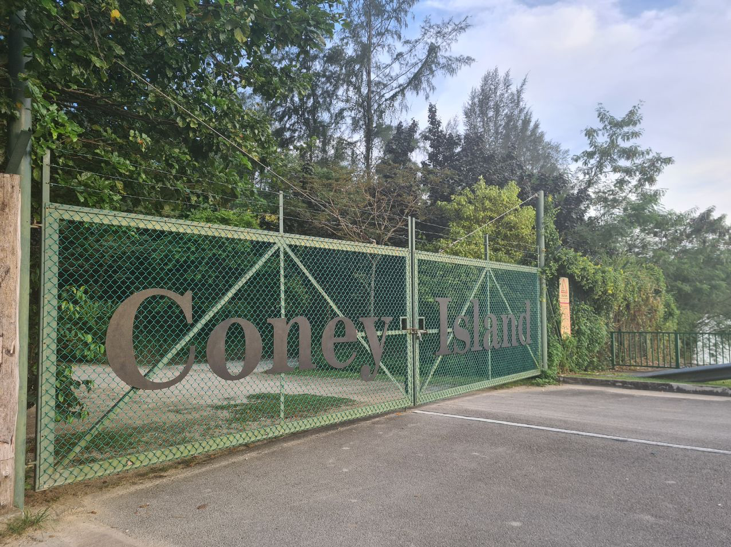 Coney Island's West entrance.
With over 80 birds at Coney Island, be sure to spot birds that are rarely seen on mainland Singapore like the Scaly-breasted Munia, White-bellied Sea Eagle and Laced Woodpecker. It might also be fun to spot the flora and fauna as you make your way across the island.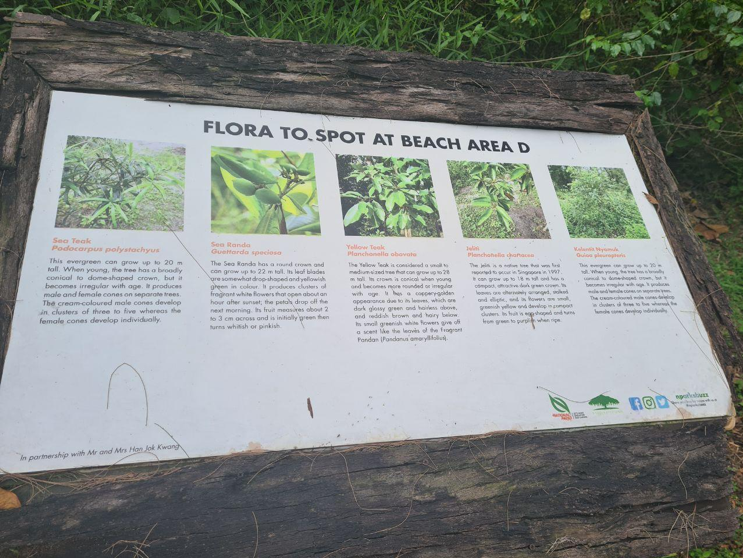 Signboards at different parts of the island about the flora to spot at that area.
Located off the main cycling routes are five white, sandy beaches on Coney Island.
Although the beach area is not as big as Sentosa's, it is a good spot for you to enjoy some serenity before you continue your exploration.
Getting there: Take a 15-minute walk along the Punggol Promenade Nature Walk to reach the west entrance of the island.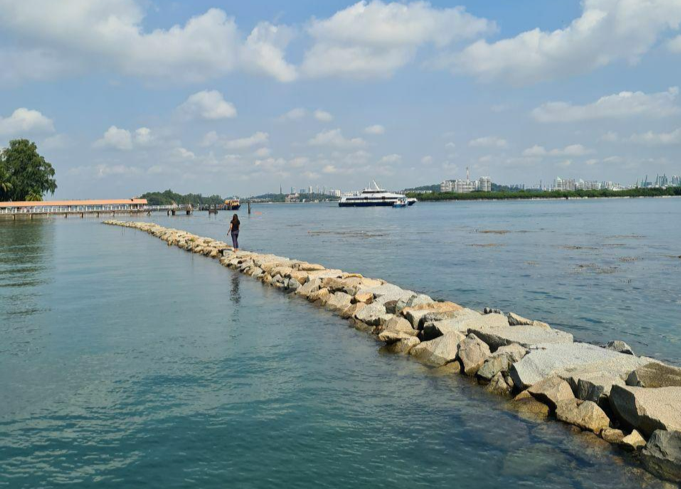 St John's Island has natural reefs and corals which can be seen at low tide.
Once a centre for infectious diseases and a drug rehabilitation centre, it is now an island where many visitors go in search of tranquillity and serenity.
Top Activities: Snorkel, Picnic, Fish
Boasting clear and calm waters and a rich bounty of coral reefs, this is a popular snorkelling spot for many. Many visitors engage snorkelling vendors to help plan their itinerary to ensure a smooth experience. 
Keith Chandran, 29, says snorkeling at St John's Island is similar to other popular snorkelling sites in Singapore such as Pulau Hantu.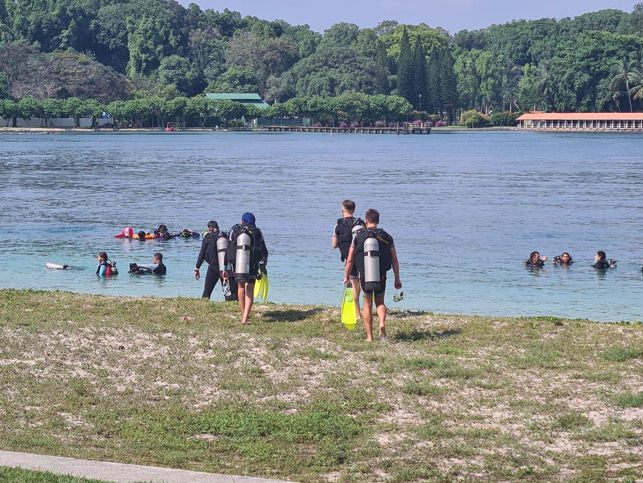 Snorkelling is conducted in small groups to ensure the safety of the divers.
You can also enjoy a picnic by the beach. Do pack your own picnic basket as there are no shops on the island.
Camping overnight is only allowed at designated spots. However, that doesn't mean you can't bring a tent to shade you from the scorching hot sun as you are enjoying your picnic.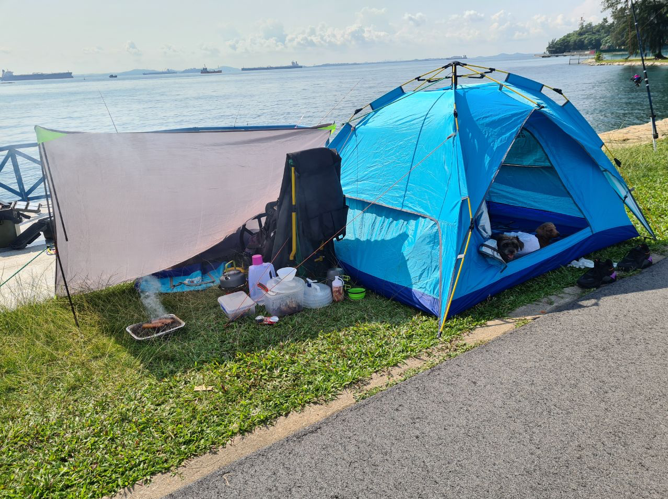 You are not allowed to camp overnight in your tent at the island.
Leisure fishing is another popular acitivity here. The causeway between St. John's Island and Lazarus Island is a sought-after spot. One of the reasons may be the fact that the washrooms are nearby.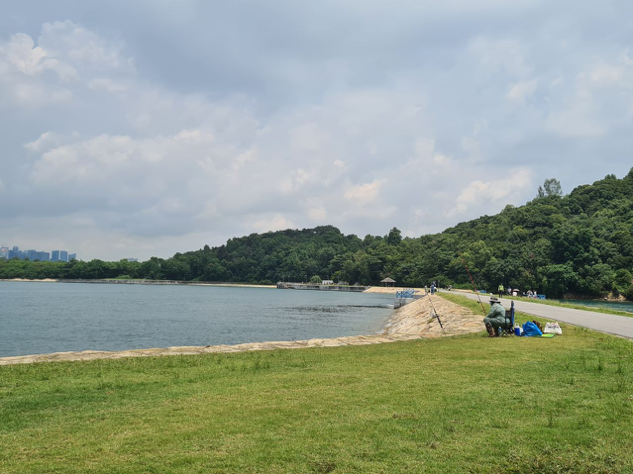 A popular fishing spot at St. John's Island.
Getting there: Take a 30-minute ferry ride from Marina South Pier. This costs $15 for a round-trip.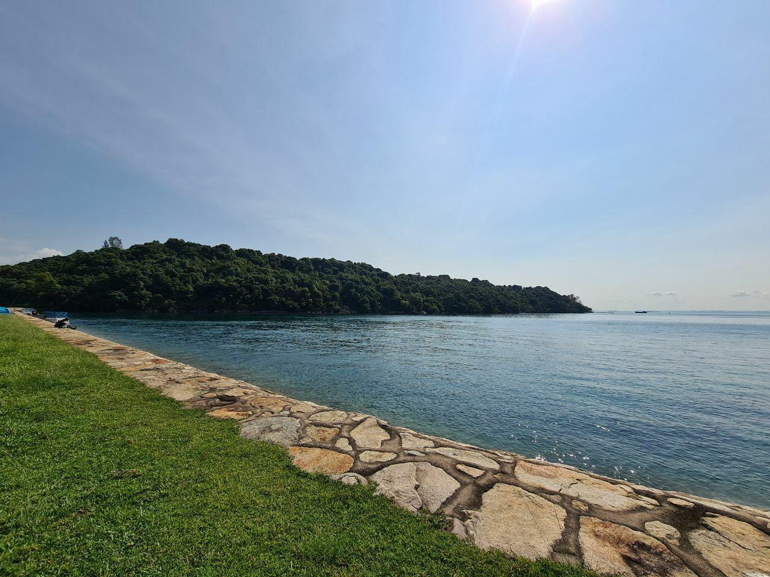 The view at the causeway connecting St. John's Island and Lazarus Island.
Just a short walk away from St. John's Island is Lazarus Island. Few know that it has white sandy shores and clear waters.
Top Activities: Take A Dip, Stroll, Picnic
Expect a relaxing swim in the pristine water as you just float around and play with the waves here. As one of Singapore's lesser-known beaches, you can rest assured that this place will never get too crowded. 
However, there are no toilets on the island. So, if you wish to take a dip in the waters, take note that the nearest shower facility is back on St. John's island!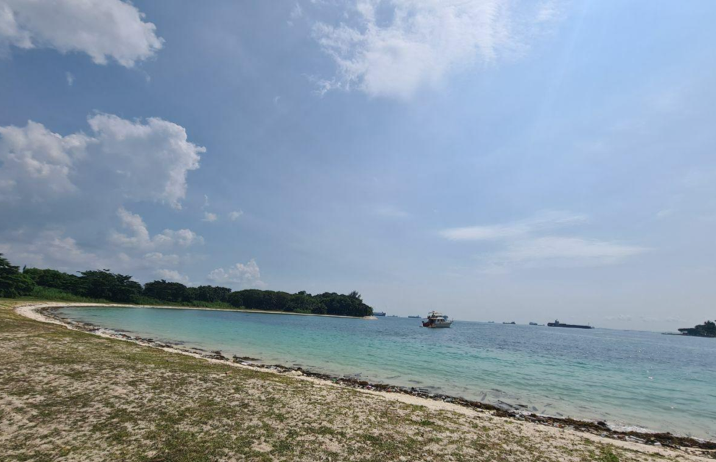 The beach at Lazarus Island is known as one of Singapore's best kept secrets.
As you stroll on the beach, be touched by nature. Feel the waves caressing your feet as the sun shines upon you. Just enjoy the peace and tranquility. 
Lay out your picnic basket, sit under the shade of the trees and  gaze upon the beauteous view before you. Although the waters of Lazarus Island are exquisite, the shores may be slightly polluted with garbage and plastic bottles which are swept ashore. Do not contribute to the pollution and clean up when you're done as rubbish bins are all over the island.
Getting there: Turn left from St John's jetty and take a 15-minute stroll following the causeway connecting St. John's Island and Lazarus Island.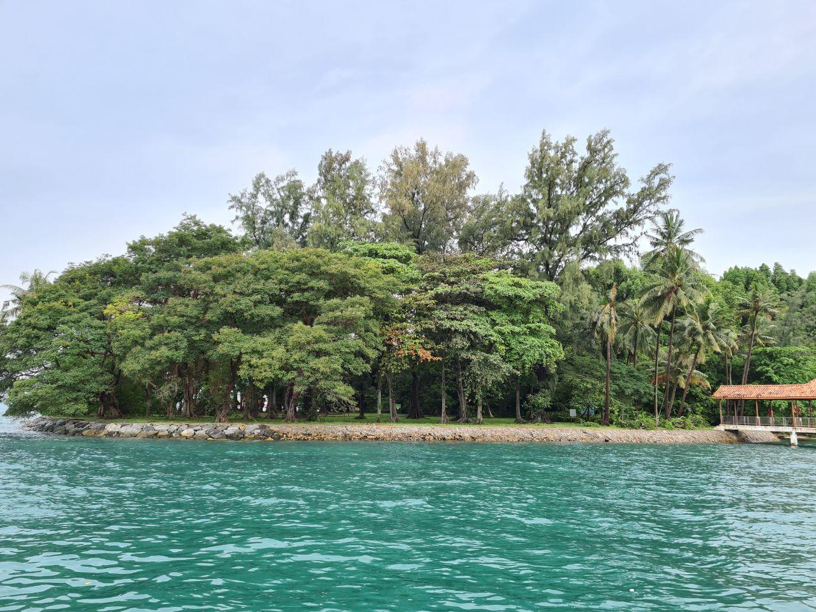 Only Big Sisters' Island is is open to the public. Small Sisters' Island is a protected area dedicated to marine conservation.
Sisters' Island is the Marine Park platform for outreach, educational, conservation and research activities due to the rare and rich biodiversity found in the waters of this island.
Top Activities: Picnic, Take A Dip, Stroll– But Do Not Feed The Monkeys!
Apart from the numerous huts around the island, Sisters' Island also boasts lush trees to shade you from the scorching hot sun. Any spot on the island is ideal for your picnic.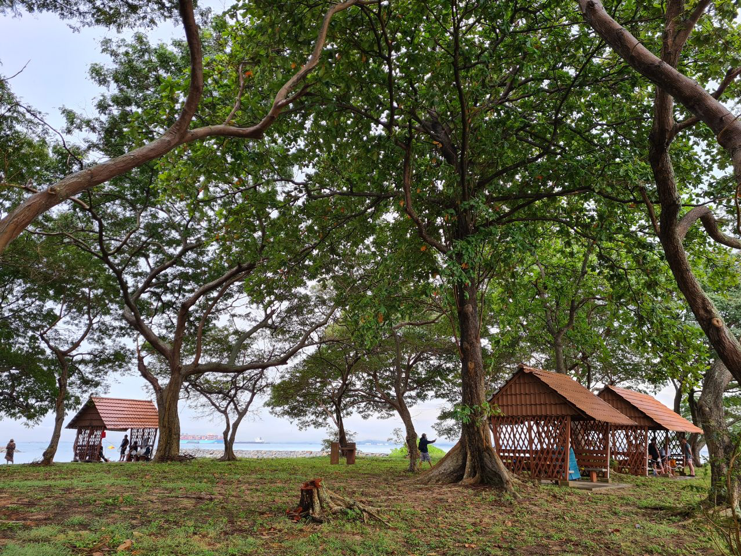 Huts available at Sisters' Island.
However, there are curious monkeys around the island. If you do not want a monkey stealing your food, do not leave your bags unattended! If you encounter a monkey, stay calm and do not provoke it.
For their own safety, visitors are advised not to feed the monkeys on the island.
Although there are no swimming facilities on the island, you may take a dip in the waters. To be safe, swim at the two lagoons as the currents outside the lagoons are strong.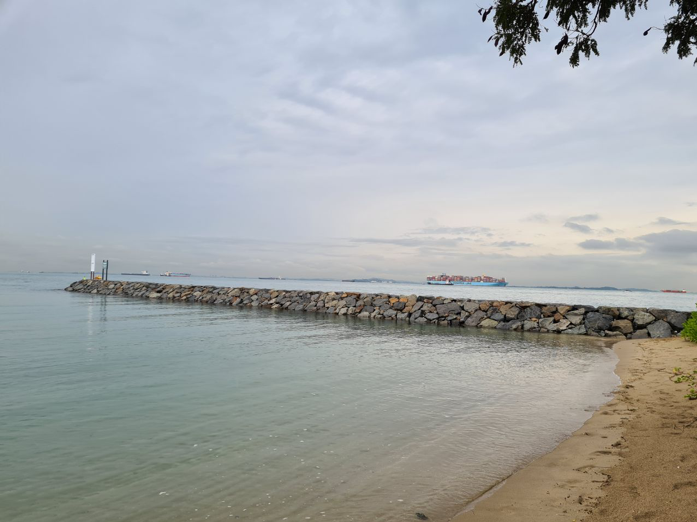 The waters at Sisters' Island during low tide.
When the tide is low, take a walk along the beach and enjoy the breeze. You will be able to spot all sorts of marine life and learn a thing or two about them on the island.
Getting there: Hop on the inter-island boat shuttle from St. John's Island jetty for a 15-minute ride to Big Sisters' Island. Do not miss the last ferry as you might have to hire a private charter boat back to Singapore which can be costly.
Owing to restrictions on overseas travel, the Singapore islands have seen increasing numbers of visitors. An SLA spokesperson said that officers are deployed to the islands to "advise and remind visitors to adhere to safe distancing measures".
Mr Li Guoli, 29, manager of Singapore Island Cruise & Ferry Services Pte Ltd, says that they are also ramping up the frequency "between trips as well as [increasing the] capacities of ferries deployed" to ensure the safety of passengers.