PS5: The Best Console Yet?
With the frequent release of upgraded product models from tech companies like Sony and Apple, Muhammad Harun finds out if they're worth it.    
BY
MUHAMMAD HARUN
Published on
January 25, 2021
Released island-wide on Nov 19, 2020, the highly-anticipated PlayStation 5 (PS5) console was already sold out even before consumers could head down to the stores.
Meanwhile, the iPhone 12 Max and Mini models that were released a month earlier on Oct 23, attracted shorter queues in contrast to past launches by Apple.
What was the reason for the stark difference in response to two new models of entertainment technology? Could it be the frequency of release?
The iPhone 11, Pro and Pro Max were available in Singapore on Sep 20, 2019, which means that it only took around a year and a month for the upgraded version to roll out.
Meanwhile, the PS5 follows a different business model. Sony releases its models only after years of improving and innovating. The previous console, PS4, was launched on Dec 19, 2013.
From the Super Nintendo to PS1… we've just been getting higher and higher fidelity improvements.
This raises the question: Do consumers feel compelled to replace the current model in hand once a newer one is available?
In a poll among 100 respondents aged between 14 and 30, HYPE found that 70 per cent of the respondents would not purchase a new phone model upon its release. If an upgrade is necessary, 93 per cent said they would consider price, practicality and brand.
"From the Super Nintendo to PS1, we saw a jump from 2D to 3D," says Mr Desmond Koh, 32, CEO and co-founder of The GentleBros. "Subsequently, we've just been getting higher and higher fidelity improvements."
Mr Choo Bin Yong, 32, indie game developer, agrees, "Photogrammetry and motion capture have been made more accessible and cheaper to use today along with game engines such as Unity & Unreal being free to use."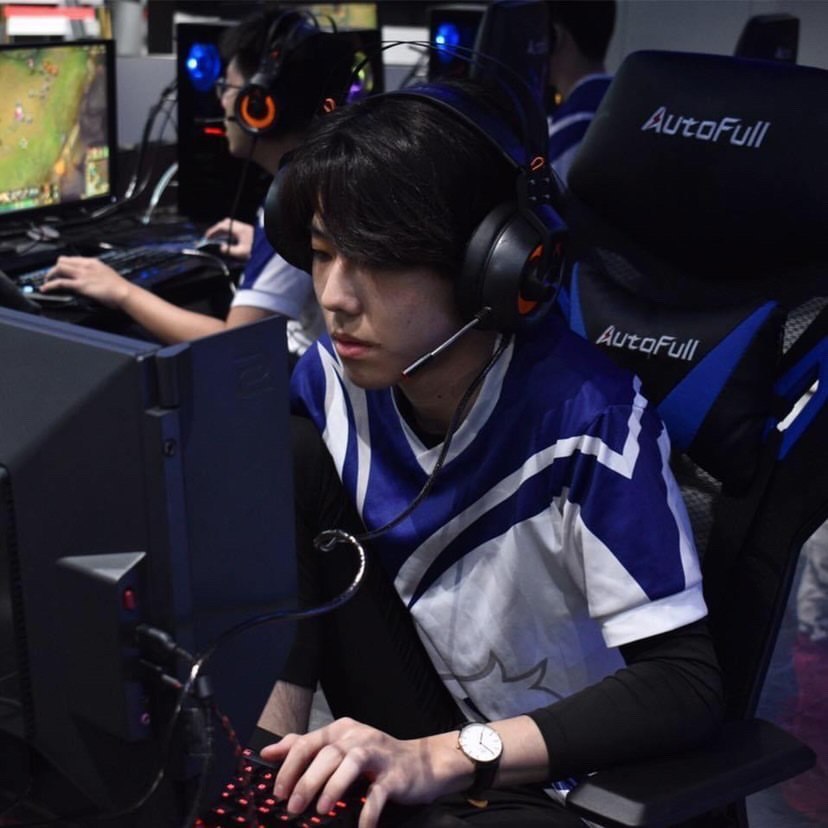 Kenneth hard at play with his teammates for a tournament in China for the game, League of Legends. Photo courtesy of Kenneth Goh.
Professional gamer Kenneth Goh, 19, says: "New games like The Last of Us 2 and [trailers of] Cyberpunk 2077 that got released recently delivers remarkable degree of performance and image quality. The graphics of the [games] are utterly stunning."
The easier it is to develop [a game] for a console, the better the game would be.
Mr Koh believes that constantly learning and adapting to new tech and information is part and parcel of the innovation process. 
Alas, Mr Choo says that this comes challenges, such as "trying to master the software [through] online tutorials".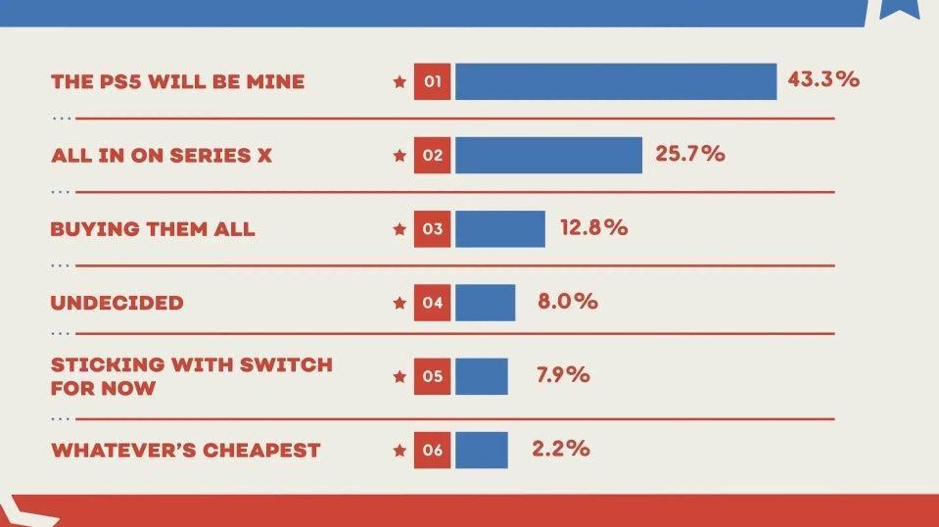 Poll by IGN. Image from Reddit.
Microsoft, a long-standing rival of Sony's, had released the Xbox Series X a few weeks before Sony's PS5.  IGN entertainment found that avid gamers prefer the PS5. The reason could be the exclusive games that Sony has acquired.
Besides an enhanced gaming experience that redefines expectations, here are some of the PS5's other notable features. 
The console allows for backwards compatibility for at least 100 games that were released for the PlayStation 4 since 2014.
The console is easily taken apart to allow better and efficient cleaning. Sony even released a tutorial on how to disassemble the PS5.
Sony offers two versions of the console: A digital and a disk space version. Players can opt for the digital version, the cheaper of the two

which

retails at $599.
With a built-in speaker and microphone installed in the console, players are able to communicate efficiently with others without the added use of external products.
The PS5 is a prime example of technology's advancement. Although the progress is slow, the specs and features are certainly not compromised.
For the game developers, their main focus is to deliver quality games to avid and casual gamers alike. Mr Koh says: "The easier it is to develop [a game] for a console, the better the game would be."