Living In A Life Of Plastic? Not Fantastic
While in a dilemma between what's good and bad for the environment,
Aqilah Salim
navigates what it means to be eco-friendly in this plastic world.
Photo courtesy of Cherie Hoe.
BY
AQILAH SALIM
Perspectives Editor of HYPE Issue #52
Published on
Jan 25, 2021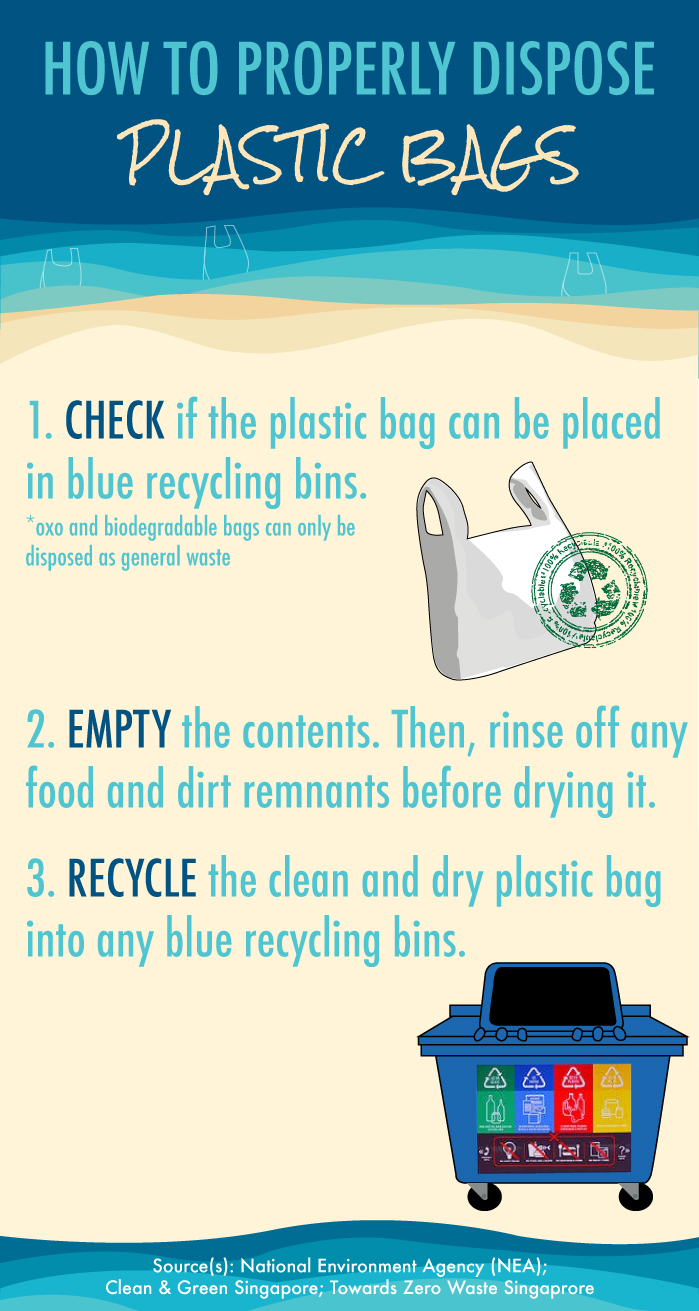 Under the loyalty marketing department, Cherie researched on alternatives for customers to earn miles without flying. Photo courtesy of Cherie Hoe.
I remember singing along to Barbie Girl when I was younger: "I'm a Barbie Girl, in a Barbie world. Life in plastic, it's fantastic!" – except, I'm not living in Barbie's world. This is reality, and plastic is something I need to confront.
Dissecting The Plastic Issue
The thing is, this man-made invention is not inherently bad. In fact, it has brought about significant benefits in the development of our society. However, its long lifespan has proven to be a double-edged sword; the way we've reduced this invention into a disposable, single-use commodity is one of the reasons why plastic is such a prominent environmental issue today.
On Oct 14, 2020, scientists from National Technological University (NTU) published a new study finding that "plastic bags could be 'eco-friendlier' [sic] than paper and cotton bags".
With that, many news outlets zoomed in on this breakthrough and reported this new finding. These articles framed single-use plastic bags as a better alternative for the environment than reusable plastic bags, when in fact, the research also found that reusable plastic bags [non-woven polypropylene (NWPP)] are the eco-friendliest option, followed by single-use plastic bags made from high-density polyethylene (HDPE).
But just because plastic bags are supposedly more eco-friendly, does this invalidate my attempts at reducing my plastic usage through the use of reusable items?
Eco-Friendly Alternatives Aren't Eco-Friendly
In 2018, I made my first ever metal straw purchase. I brought it around with me everywhere I went, proudly flaunting it to my friends who were still using plastic straws. Sadly, my excitement was short lived. One of them questioned: "If it takes a lot of energy to produce one metal straw, wouldn't that make plastic straws a more sustainable option?"
Back then, I was too flustered to formulate a response. Now, I have two responses. The first one being: "Collectively, one plastic straw can amount to so much more!" Meaning, while the environmental impact of plastic straws may seem insignificant to an individual, on a global scale the impact is exponential.
The second, is that I do acknowledge the fact that my friend is right.
The HSU Straw Analysis in 2018 concluded that the lifecycle of one plastic straw (from manufacture to disposal), requires 27.2kJ of energy and accounts for 1.46 grams of carbon dioxide. In contrast, a stainless steel straw accounts for 2420kJ of energy and is responsible for 217 grams of carbon dioxide. To make full use of my metal straw, I'd have to use it at least 251 times.
Ultimately, metal, like any other man-made products, come at an environmental cost. Metal straws, then, are not a magic solution to the problem. However, neither is an outright ban of single-use plastics.
For instance, California's single-use plastic bag-ban in 2016 was meant to minimise plastic usage. Instead, it brought about an unintended consequence of increasing the use of paper bags, which (according to the NTU study) are worse for the environment than plastic bags.
Looking at the bigger picture, perhaps the focus should not be on what products we produce, but rather on how long we use them for, or how they can be re-manufactured after we are finished using them.
Thinking back, I was too focused on substituting my disposable products with reusable ones. But I realised that by doing so, my actions ended up being counterproductive as my large consumption left a greater carbon footprint on the environment.
I worry that studies like that done by NTU validate the actions of those who aren't willing to consider sustainability in their consumption habits.
Even if the NTU study suggests that single-use plastics "could be less environmentally detrimental than the other types of bags", this comes with conditions: that they are disposed of properly, and are reused at least 50 times. The latter sounds impossible, considering what we mainly use plastic bags for. Moreover, the harm imposed on the environment during the extraction of fossil fuels in the making of plastic bags isn't considered.
So instead of walking a tightrope between these single-use and reusables, we should look beyond material substitution to solve the overabundance of plastics. Rather than consuming more, we should be striving to reduce our plastic usage while also making the things we already own, be they metal straws or plastic bags, last as long as we can.
As challenging as it can be to keep fighting for the world I want to live in, I am reassured with the knowledge that I am not alone in my views. Jane Goodall, who has spent her life advocating for the conservation of the natural world, once said: "You cannot get through a single day without having an impact on the world around you. What you do makes a difference, and you have to decide what kind of difference you want to make."