A Sobering Read On Sustainability
Tan Yan Hui examines and serves up her view on the Anthropocene, a book covering environmental perspectives on life in Singapore.
BY
TAN YAN HUI
Published on
December 25, 2020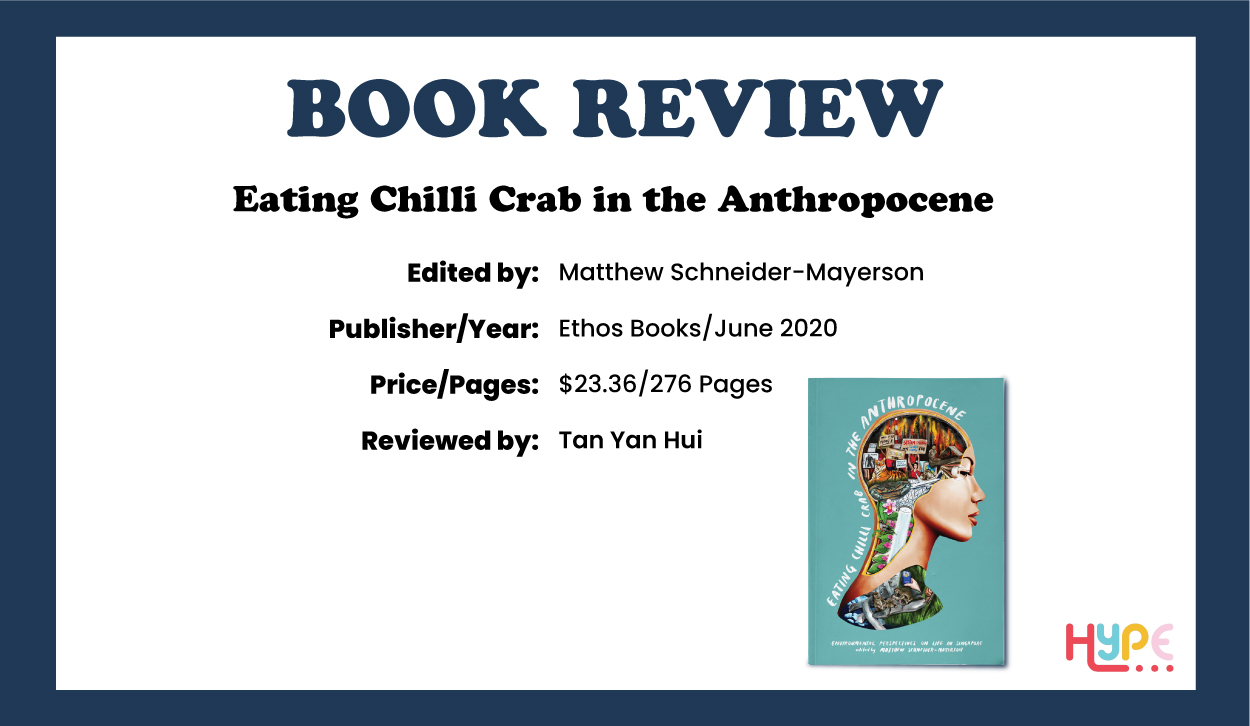 In the new age of social media and 'save the sea turtles' campaigns, sustainability has become all the rage to help prolong the life span of our planet. Defined by Cambridge Dictionary as the effects that humans have had on the environment and climate since the 18th century, the Anthropocene has rapidly transformed from forests into urban jungles.
Inspired by this word, Eating Chilli Crab in the Anthropocene takes the word environment and turns it on its head by examining how constructing new architecture and other human activities have changed the geographical landscape of Singapore, a city limited by land scarcity.
Targeted at youths and young adults, this book offers a variety of perspectives through 12 essays that examine different aspects of Singapore's culture and the impact they have on nature.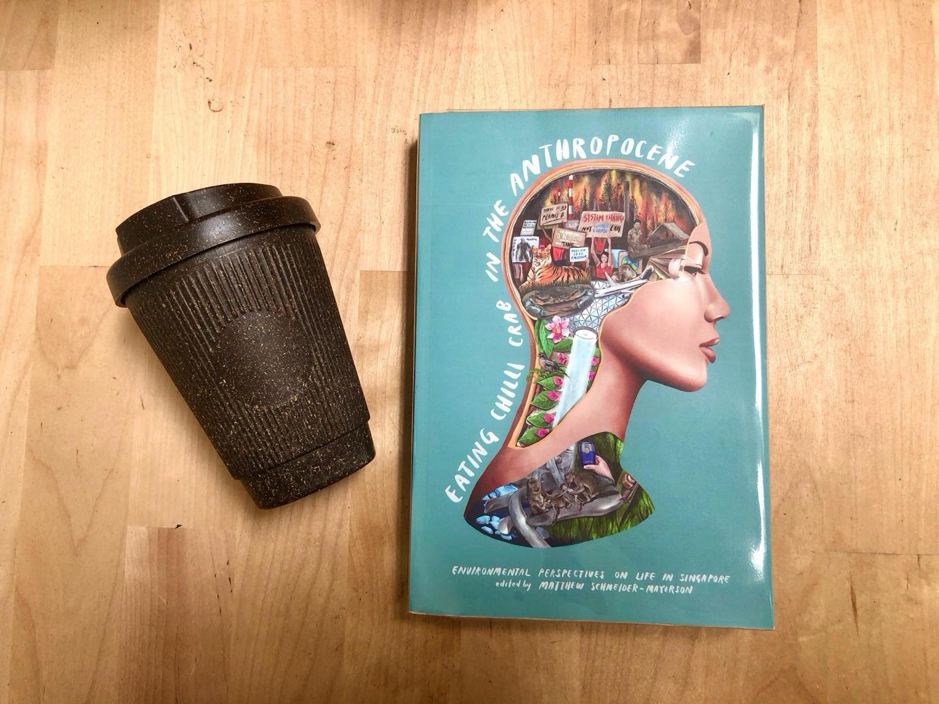 'Chilli Crab in the Anthropocene: Nature, Culture and Care'
In its opening chapter, which bears the cover title, Neo Xiaoyun delves into the fragility of a crab's life and emphasises the human-crab entanglement in the past few centuries. She later elaborates on how we, as Singaporeans, can help to alleviate the crab's pains by caring more about them.
One particular example that really surprised me was that every Vesak Day, Singapore's Buddhist community would purchase mud crabs from the market to release into the wild, which is meant to symbolise "liberation, compassion and respect for all life". However, despite their good intentions, mud crabs that are native to mangroves are doomed to die along the shorelines where they are released, as they are unable to adapt to the new environment.
Ms Neo also cited that in 2008, a jogger blogged about finding the decomposing remains of hundreds of mud crabs lining Changi Beach, an incident that happens far more often than it should.
This alternative way of death had made me look at a crab's life in a more humane way. In the past, I had never stopped to second-guess my decision to eat a crab dish at a seafood restaurant. Learning about how the community has undermined these crustacean lives has really made me more aware and inspired me to re-evaluate my choices of eating chilli crab or any other crab dish.
'Changing Course: Jewel Changi and the Ethics of Aviation'
Capitalising on sustainability, 'Changing Course' by Mathias Ooi, accentuates the misconception of 'sustainable aviation', a term used loosely "for foregrounding -environmentalism only when it doesn't impede economic development". It urges tourists and plane commuters to reconsider their choices to fly due to the huge significance it can impose on global warming. It also appeals to Singaporeans to lend their voice to the cause so our garden city can become a leader at the forefront of combatting climate change through better aviation practices.
This chapter serves as a reminder to reflect on the many global issues that are bigger than us. It reminded me of the ecological footprint calculator quiz that I took in July, which was really a wake-up call for me to live more sustainably. If everyone lived like me, we would need 3.4 Earths because humans would use up natural resources faster than Planet Earth could renew throughout an entire year. An introspective yet informative piece, this chapter left quite an impression on me and I would highly suggest youths who are excited to go for an overseas trip to take a look.
'Lovable Lutrines: Curated Nature and Environmental Migrants in the Ottercity'
Initially, I had the perception that Singapore, apart from being a country rich in culture and food heritage, was a relatively green garden city with a wide assortment of flora and fauna.
I discovered in 'Lovable Lutrines' that, in a bid to become a gigantic eco-tourism hub by 2023, a number of internationally and nationally threatened animal species were found as roadkill along Mandai Lake Road. This included Singapore's incredibly rare Sunda pangolin, sambar deer and leopard cat, which were discovered dead less than 500m away from construction sites near where the new Mandai Eco-Lodge Resort will be built.
Heeeun Monica Kim highlights the irony of the situation by juxtaposing the treatment of otters against how other animals are treated. A project that claims to "espouse a 'strong focus on conservation and sustainability while developing over 85 soccer fields worth of biodiverse land" resulted in the death of various animals, hence showcasing the priorities of the different parties involved.
I think this provided an interesting viewpoint that we don't always get in mainstream media today. In creating an empathetic storyline, the author successfully paints the bigger picture, which helps readers to relate better to these issues which might otherwise feel distant. 
Final Thoughts
This book is definitely a good afternoon read, allowing readers to contemplate the deeper meaning of non-human life in the world through the eyes of a rapidly developing nation. Whether this book will succeed in sparking a change in Singaporeans' mindset remains to be seen, but it does help to shed light on our relationship with the environment and provide an alternative viewpoint on important issues in the face of climate change. 
Nevertheless, it hit home with many new insights and even contains suggestions for a book club to help kickstart an open conversation about climate change.