Frederick Law curates HYPE's inaugural online fashion spread, with an added dash of insight on how Covid-19 is impacting the fashion industry.
Photos by Reagan Tan; Modelled by Derrick Jovian Chen.
BY
FREDERICK LAW
Published on
November 24, 2020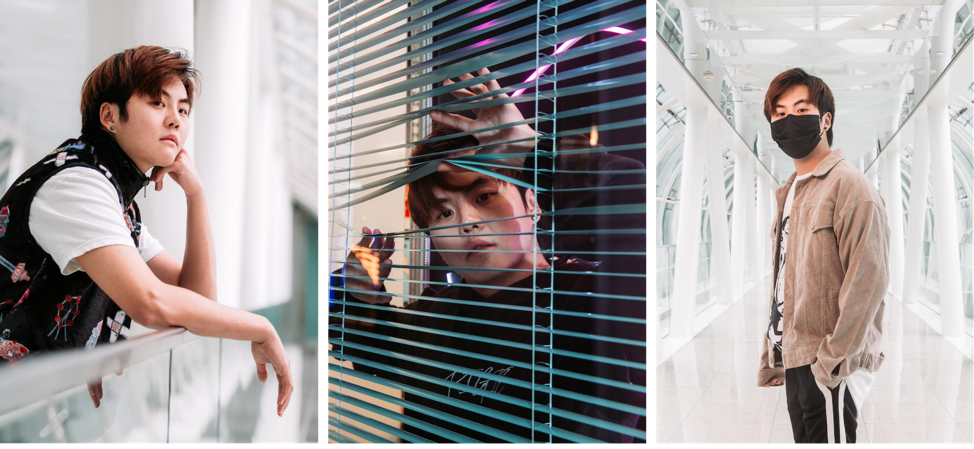 Covid-19 is probably one of the most disruptive global pandemics to occur in our lifetime, and every country in the civilised world has implemented lockdown measures in varying degrees of severity. The fashion industry has been one of the hardest hit by the coronavirus outbreak and the implementation of these control measures.
Before the epidemic broke out, 80 per cent of transactions in the fashion industry occurred in physical stores. Major fashion shows all over the world were cancelled or postponed at a moment's notice – Met Gala, Hyères Festival, CFDA Fashion Awards, Parisian Haute Couture Week, and many more.
Nate Herman, senior vice president of policy at the American Apparel & Footwear Association (AFFA), predicted that the industry is on-track to decline 50 per cent to about US$200 billion (S$272 billion).
Ms Daniela Monasterios Tan, a fashion lecturer at LASALLE College of the Arts Singapore, said: "The global pandemic has affected everyone in a highly globalised economy. Fashion involves a very interconnected value chain – from production that is done in China, India, Turkey and Portugal, to fashion weeks held in the world's fashion cities and all the influencers, models, photographers and journalists that are scattered all over the globe."
Besides these highly visible aspects of fashion, Ms Tan also mentions the background issues that nobody really talks about. Yet these issues are equally, if not more serious, in their potential implications.
The travel bans and the overall feeling of dread and fear has affected and escalated issues that fashion has been facing such as sustainability, diversity, inequality in labour practices, to name a few.
Although the behemoths of the fashion industry are bleeding, the general populace has taken it upon themselves to create, inspire and discover new ways to express themselves in the fashion landscape.
With the majority of people worldwide confined to their homes, no streets to strut or events to attend, seasonal collections suddenly lose their significance. Comfort has become the new normal, with the resurgence of the 'athleisure' trend, and micro trends such as DIY tie-dyeing.
HYPE presents our take on fashion in this near post-apocalyptic world that we live in today, in collaboration with Derrick Jovian Chen and Union Studios.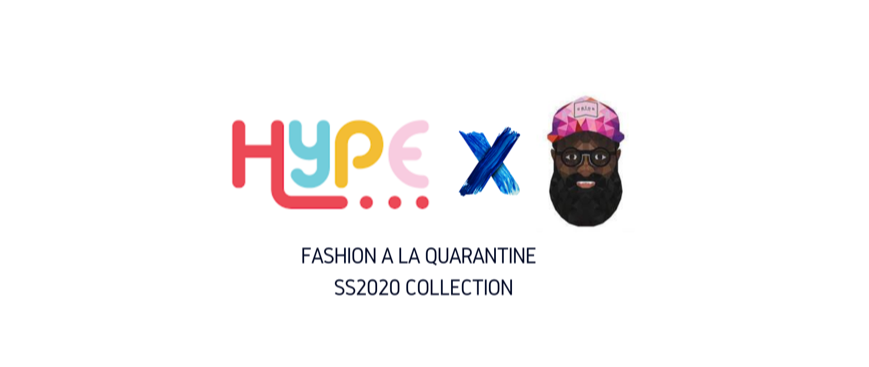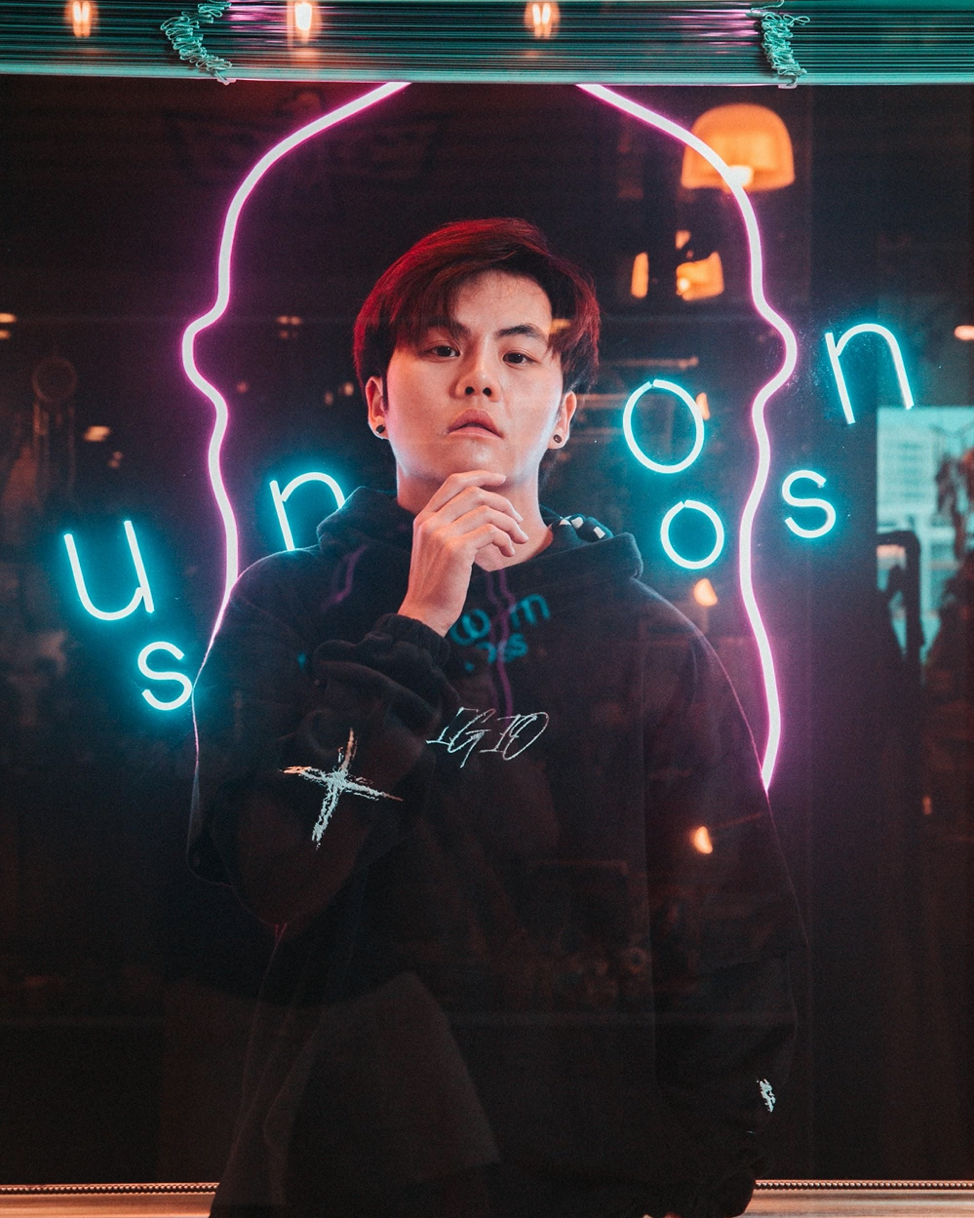 Derrick Jovian Chen, 27, is the protagonist in our story. He is the quintessential millennial; a marriage of good looks, personality, and intelligence. A digital marketing strategist, he plans and manages social media campaigns for SMEs. He is also an influential personality on Instagram, with 62,000 followers watching and waiting for every update on his personal adventures. Although he is well on his way to celebrity status – having recently hosted his first meet-the-fans session – Derrick is surprisingly humble and easygoing.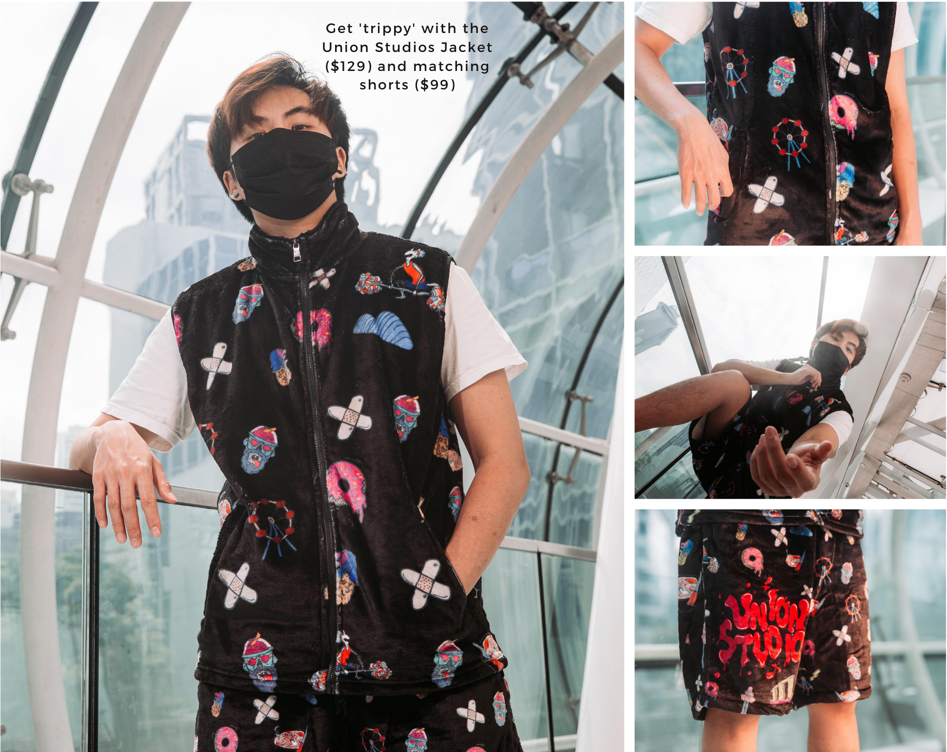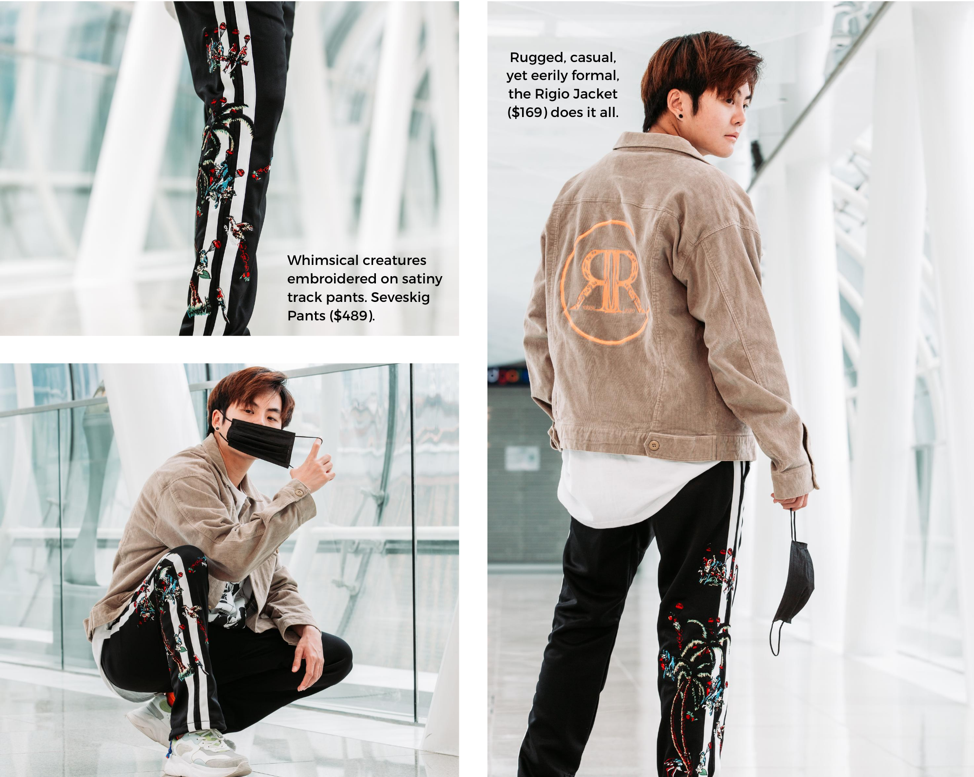 Union Studios was established in June 2018 by Hanny Surai, 32, and Shanmugam Subramaniam, 38. A clothing retail store, Union Studios is a curation of underground streetwear labels.
We forage the world to find unique pieces that depict a story and are individualistic. We sell streetwear culture and brand stories rather than just fashion.
If their logo looks familiar, that is because it is a caricature of Shanmugam, who Hanny says is "the face of Union Studios". Shanmugam is an embodiment of the streetwear culture, with his eclectic style and personality. He runs the daily operations in the store amongst other things, while Hanny is perfectly comfortable with staying in the background to run all the other aspects of their business. "In that sense, we complement each other perfectly", said Hanny. They have also recently initiated the '#forlocalsbylocals' movement in support of local streetwear brands.