Y2K Fashion With A Gen Z Twist
On a nostalgia trip back to the 2000s, Jojo Tung explores how youths today are re-inventing fashion from that era.
BY
JOJO TUNG
Published on
July 27, 2020
Dubbed as a "very questionable decade of fashion" by fashion magazine Harper's Bazaar, the 2000s was a puzzling time in fashion many vowed to never revisit. 
Yet, the year is 2020 and we're tuning in to Spotify playlists dedicated to 2000s hits and rewatching 'Gossip Girl' on Netflix. Little by little, our wardrobes are reverting to vibrant hues of pink and purple, with fitted cardigans and baggy flare denim pants.
Against all odds, we're reliving the 2000s. And Year 2000 fashion, more affectionately known as Y2K fashion, is making a fabulous comeback.
"What makes Y2K fashion controversial is that it stands out. It's just so loud compared to the muted modern fashion," Venessa Lee, 19, said. "In Singapore, if a girl goes out in a full Y2K fit that is very colourful and loud with prints, people are going to stare because it's not what they are used to."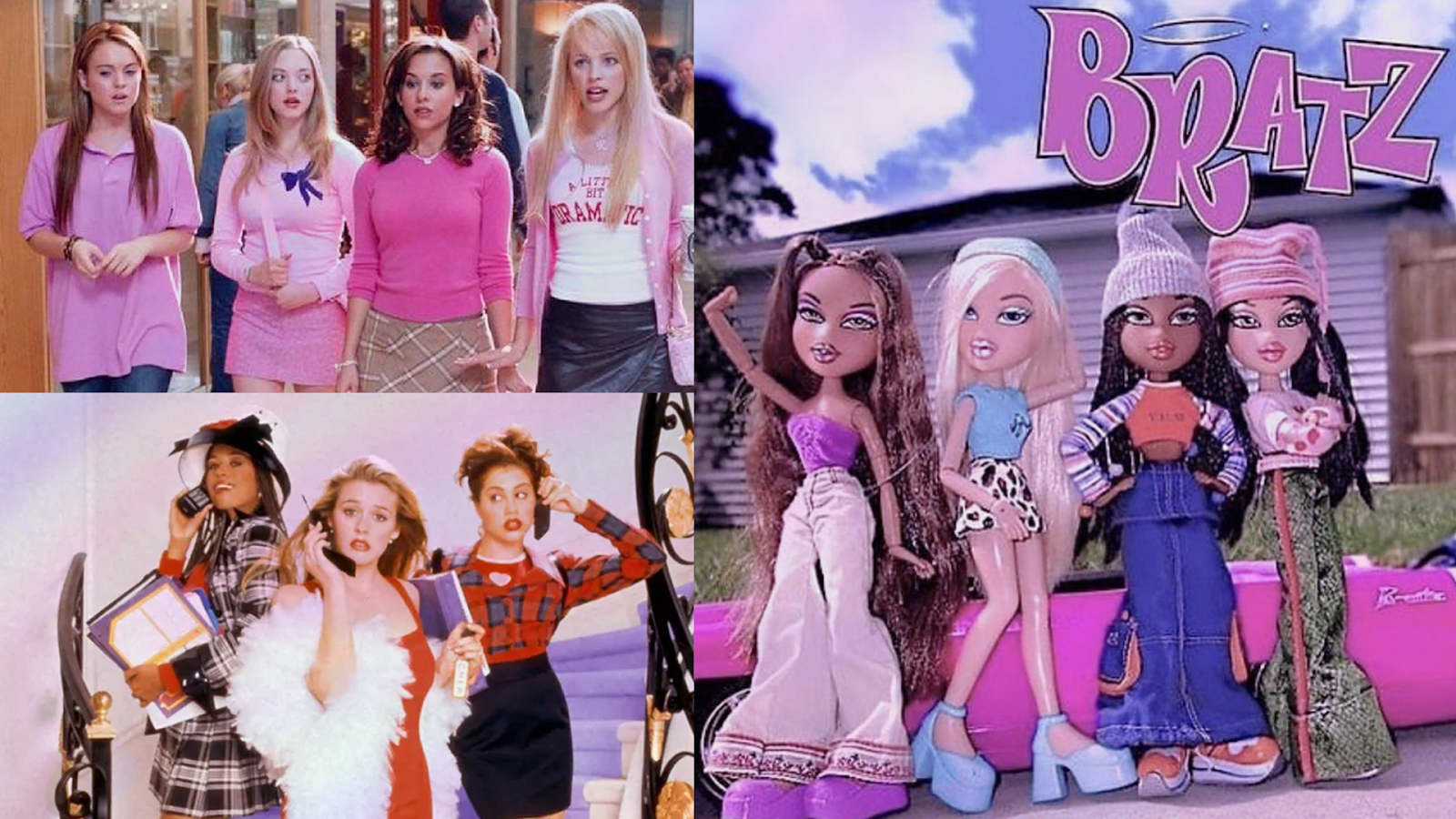 2000s fashion is heavily influenced by pop culture in the form of iconic fashion dolls 'Bratz' and classic chick-flicks 'Mean Girls' and 'Clueless'. Photo by Jojo Tung.
According to Medium, fashion trends live by a '20-year rule', meaning that what is popular now will be revived in 20 years. While Generation Z was too young to appreciate it in its full glory the first time round, they are scooping relics of that era in 2020.
The second-year Experience and Communication Design student from Singapore Polytechnic, explained: "In 2020, we won't do an exact copy of [a 2000s outfit], but we will work around the whole aesthetic of it, extracting elements and creating a similar vibe."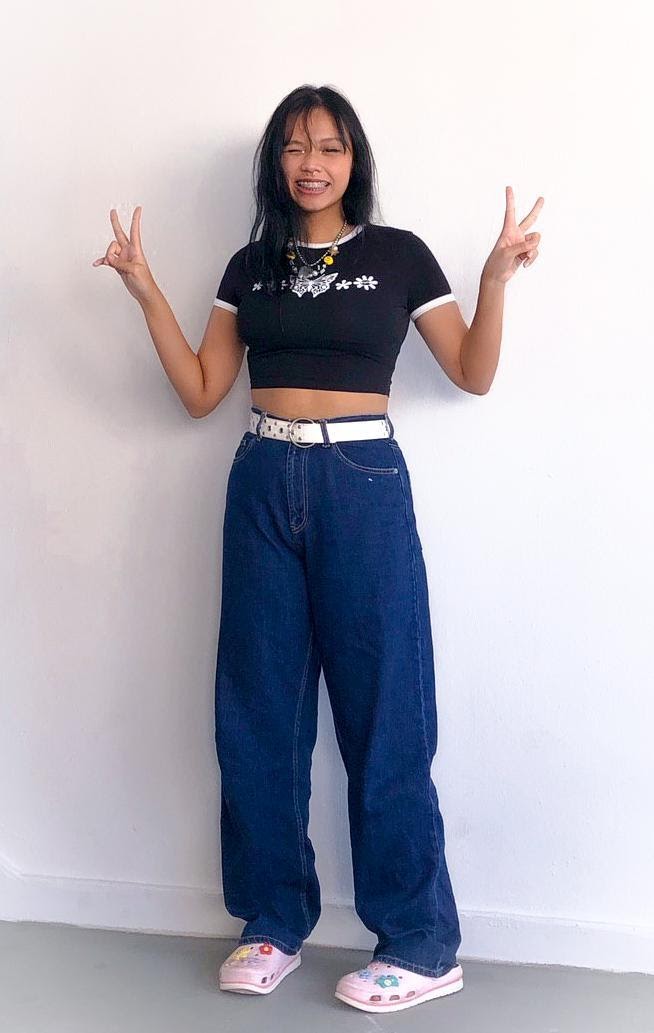 Venessa styles her Y2K fit with beaded necklaces and charms along with thrifted jeans and pink crocs. Photo by Jojo Tung.
In essence, the 2000s aesthetic is bold and experimental. Outfits are accented with neon tints and playfully layered with loud accessories.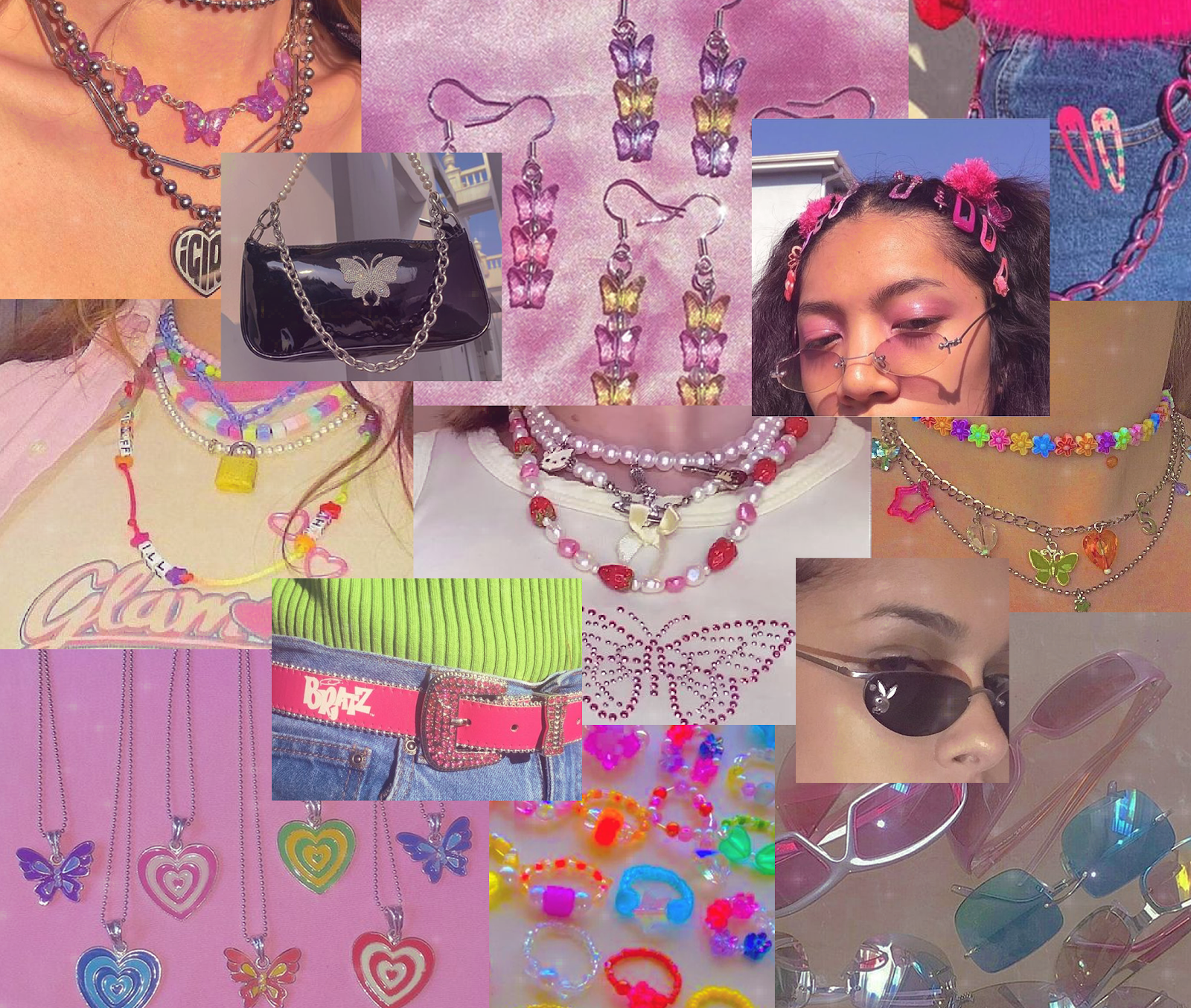 Some popular Y2K accessories include hair clips, small-framed tinted sunglasses, beaded necklaces with charms, as well as baguette bags. Images from Pinterest.
"There's this thing about Y2K fashion where it makes ugly clothes look good. An individual piece that may look unappealing at first can be styled in a way that's fashionable," she shared.
However, not all of Y2K has resurged – certain fads like the ultra low-rise jeans, dresses over pants and denim mini-skirts have been left behind in the era.
"It's referential but it's not necessarily authentic; we've cherry picked some elements and improved on others. But I don't think that's a problem, because that's just fashion evolving," said Elisabeth Lian, 20, owner of an Instagram fashion store (@sadcatshop). 
Addressing the bold nature of Y2K fashion, Elisabeth said: "In 2020, even though we like the rhinestones, tank tops and fur, people are still pretty scared of low-waist jeans… I think it's very difficult to say fashion is ugly. It's not only always evolving but also very cyclical, so what's trendy and not is always changing.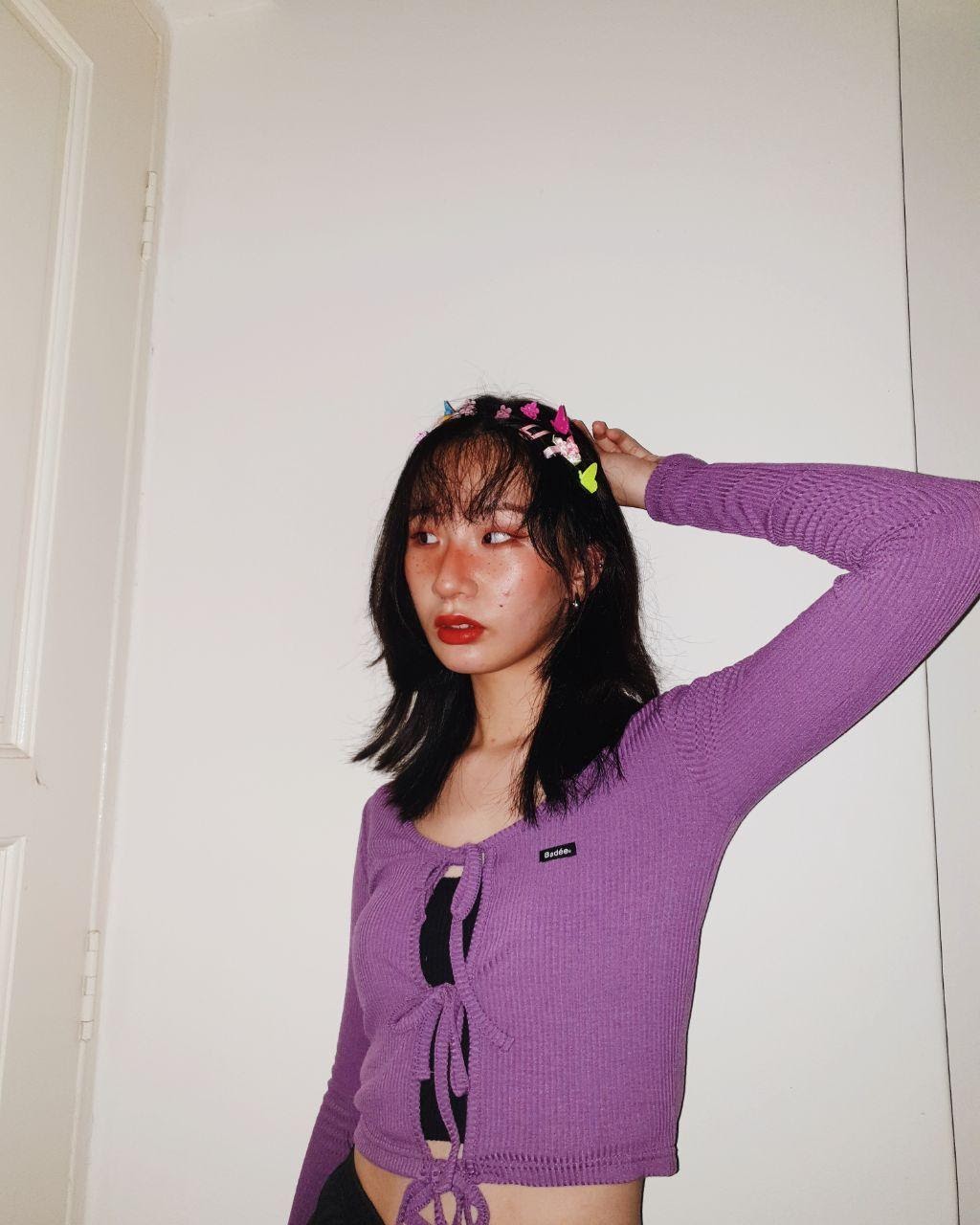 Elisabeth describes her store as a "little curated space" for her unique second-hand finds. Photo courtesy of Elisabeth Lian Shi Rui.
She also felt that the emergence of online stores has played a pivotal role in the revival of Y2K.
"You can always go online and check out an Instagram thrift store that is similar to the aesthetic you're looking for, so it's a lot easier now to reference and obtain that Y2K influence," Elisabeth added.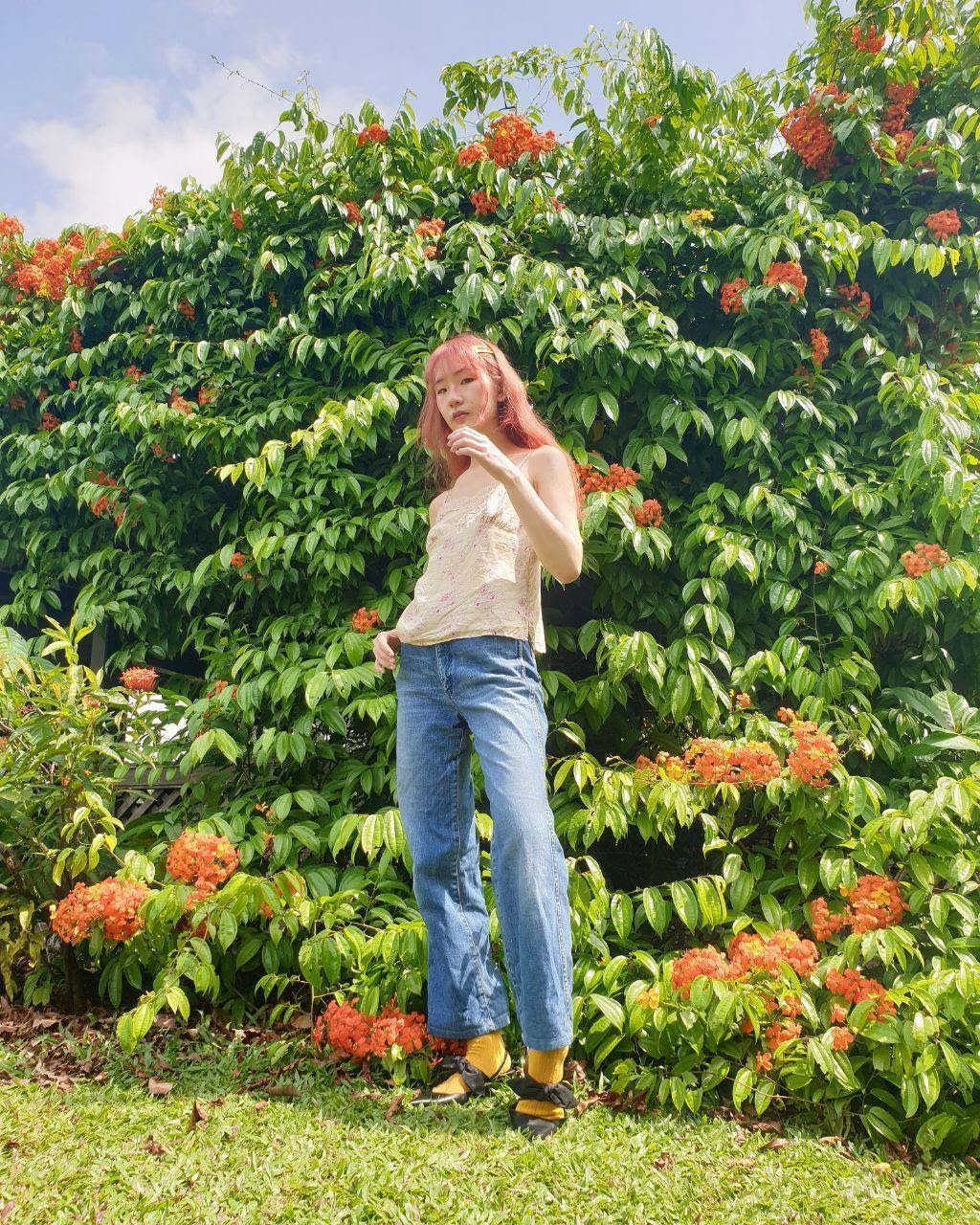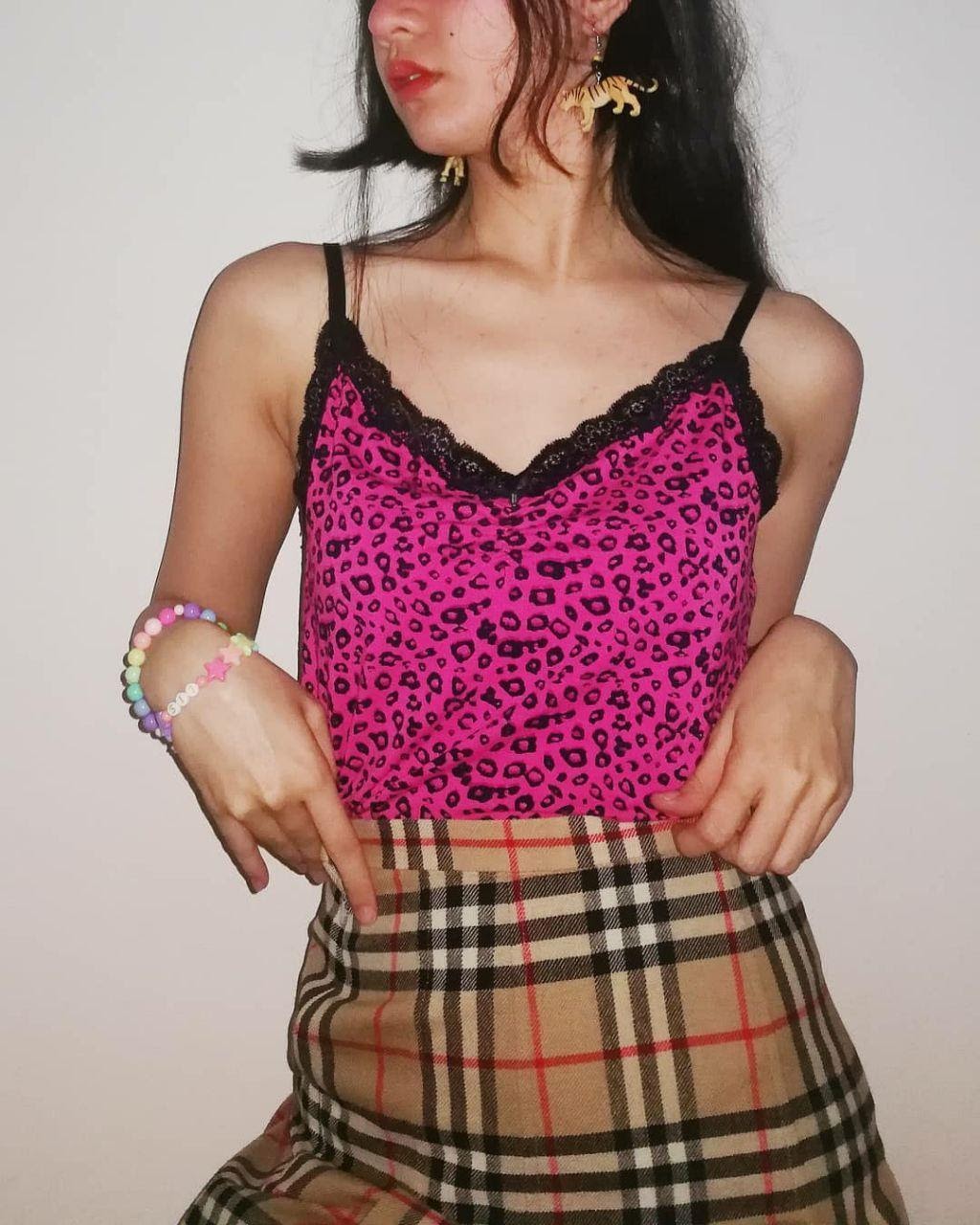 In curating her Y2K collection, she gravitates towards pieces that speak to her personal style and are in trend, giving examples of halter tops with unique prints and mom jeans. Photos courtesy of Elisabeth Lian Shi Rui.
The first-year student at the National University of Singapore sells an assortment of clothing online, including vintage, retro and Y2K pieces. Tops and pants in her store would range from S$10 to S$25, while dresses are S$20 to S$30.
Venessa said: "As compared to other modern trends such as 'Hypebeast', it's one of the more affordable trends and Y2K fashion is relatively easy to obtain, because there are so many styles to a Y2K aesthetic."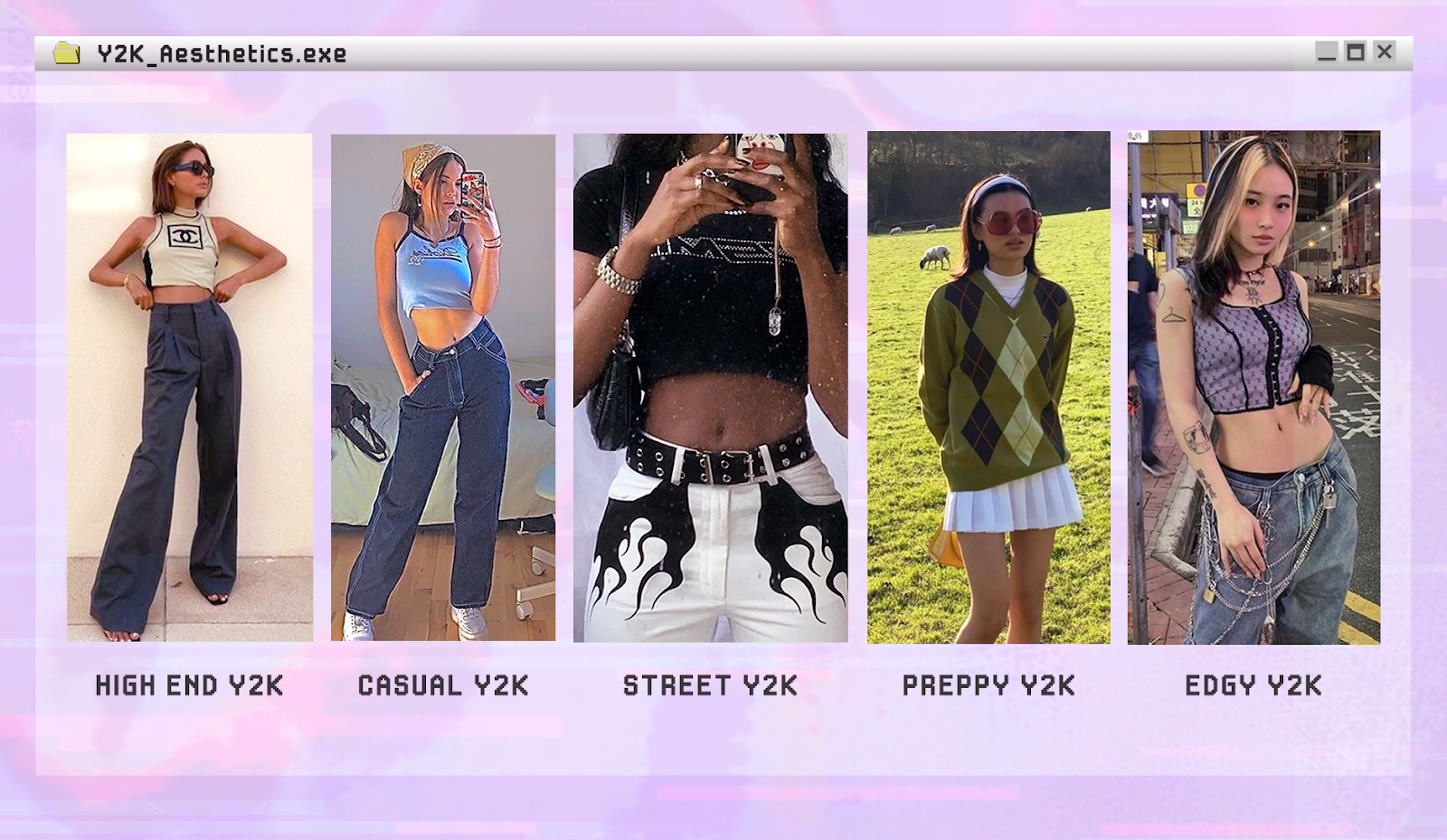 Different aesthetics that can be incorporated into a Y2K outfit. Images from Pinterest.
Besides online curated shops, Venessa got her Y2K fix from thrift stores at Lucky Plaza and Coronation Plaza, where she could "obtain a full outfit for less than S$30".
Explaining that thrift stores mainly sell clothes from older eras, Jamie Wee, 19, said: "Recently more people are trying to avoid fast fashion by thrifting instead, making this [Y2K] trend easier to hop on."
The final-year Temasek Polytechnic student buys her Y2K clothes from Depop, a popular fashion resale site.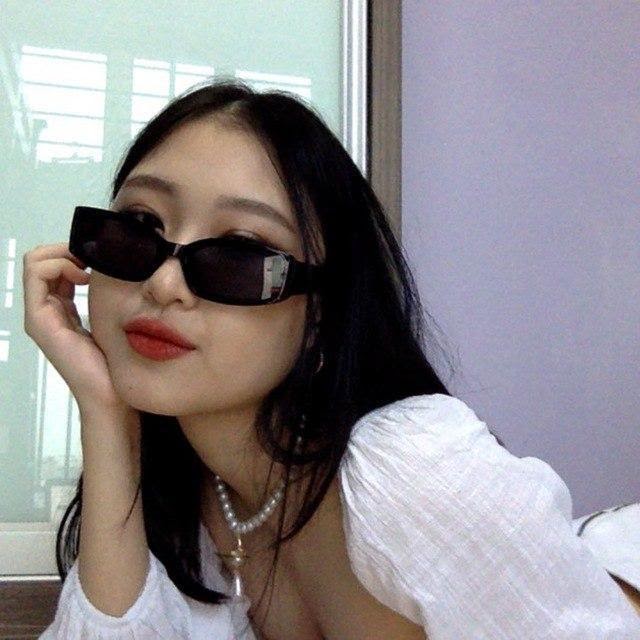 Jamie draws inspiration for outfits from old school films and Pinterest. Photo courtesy of Jamie Wee. 
Jamie attributes the resurgence of Y2K fashion to models, as well as Generation Z who style similarly on the popular social media application TikTok. 
She added: "Because our generation grew up with all these trends, it does feel like we're taking a nostalgia trip back to that era and in a way, [pay] tribute." 
With the help of 2000s babies, the once tacky, irreverent and controversial Y2K fashion has successfully redeemed itself in 2020. 
"Fashion is very much about expressionism and about having a good time, not taking it or yourself too seriously. And Y2K fashion is very much about that," Elisabeth said.
Fashion is very much about expressionism and about having a good time, not taking it or yourself too seriously. And Y2K fashion is very much about that.
@sadcatshop has graciously given HYPE readers a 10% storewide discount! Enjoy the code 'SADCATHYPE' anytime from 27 Jul to 8 Aug 2020!