My Internship During A Pandemic
Final-year Ngee Ann Polytechnic students share with Jojo Tung their unique internship experiences during the Covid-19 outbreak.
Photo courtesy of Cherie Hoe.
Cherie Hoe, 19, a final-year Mass Communication student from the School of Film & Media Studies, was only days into her internship at Singapore Airlines when the company cut 96 per cent of its flight capacity because of the Covid-19 outbreak.
Campaigns, roadshows and promotions were abruptly scrapped, tremendously affecting the company's overall atmosphere.
"Things happen in the real world that might make your plans fall through unlike in school where, no matter what, your projects would be heard by your tutor and classmates," Cherie said.
In a commentary by Channel News Asia, Covid-19 is said to be the biggest crisis for Singapore's aviation industry and Singapore Airlines.
Facing great adversity, her company brainstormed for ways to damage control the situation while finding other means to sustain the business. Still, they struggled to find potential partners interested in working with Singapore Airlines.
"This stressful climate tests our ability to catch any curve balls that come our way," explained Cherie. "School will never prepare us for this but I feel like I'll emerge out of it a more independent and dependable person."
School will never prepare us for this but I feel like I'll emerge out of it a more independent and dependable person.
Under the loyalty marketing department, Cherie researched on alternatives for customers to earn miles without flying. Photo courtesy of Cherie Hoe.
Highly anticipated plans for overseas internships were derailed as well.
Liew Ziqi, 20, a graphic design intern at creative agency UltraSuperNew, was offered a hybrid internship in Singapore and Tokyo, Japan. However, it was an overseas opportunity that could not materialise due to the global pandemic, and she is now working at the company's Singapore office for the full internship duration.
This was in accordance with an announcement by the Ministry of Education on Mar 15 to suspend all overseas placements for Singapore students.
The escalating pandemic situation in early March also saw the start of a new normal in the workforce, with work-from-home (WFH) arrangements. Ziqi never imagined that casual messaging apps like Whatsapp and Telegram could become an integral part of office operations.
With working hours becoming more relaxed, Ziqi often lost track of time and worked beyond the hours required. Through this, she learned to be accountable in completing her task as efficiently as possible.
Creative brainstorms though, became far less intuitive as only one person could speak at a time. Internet connection issues were not helpful either. "It feels odd to host creative discussions through dull video calls," Ziqi said.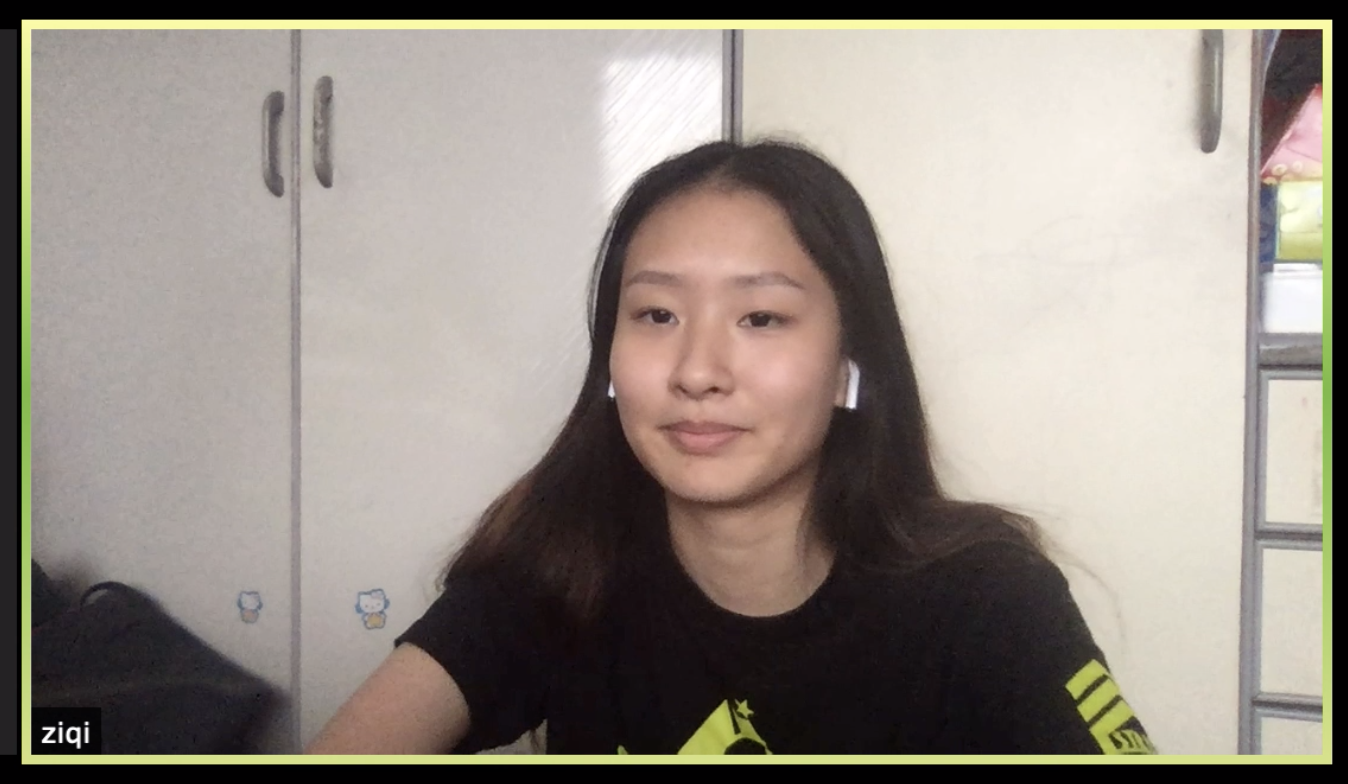 Ziqi's company supervisor schedules one-hour sessions to teach her software skills via Google Meet. Photo courtesy of Liew Ziqi.
She worries her experience "is not accurate to how a creative agency typically works", pointing out that soft skills can only be learnt face-to-face through real life interactions.
Moreover, being physically detached created a further emotional distance from her team. Ziqi started to feel like "a freelancer with no attachment to the company".
On the contrary, Ong Hwee En, 19, an intern at Sparkletots Preschool, has grown much closer to her host teacher as they have been communicating closely on a daily basis through Microsoft Teams.
When the circuit breaker was announced on Apr 3, Hwee En was told her internship would be fully home-based.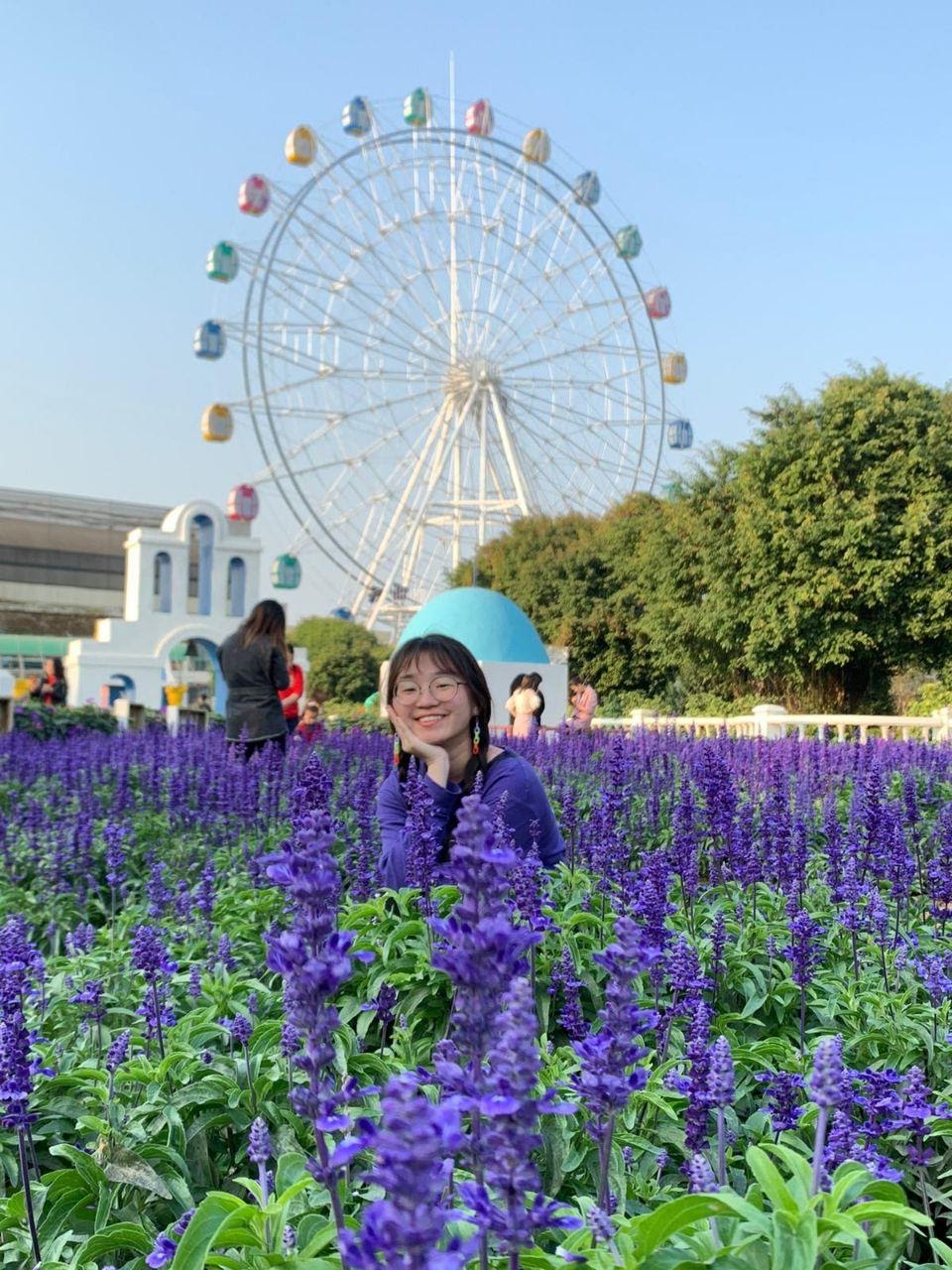 Hwee En does up the termly planner and makes teaching aids based on her centre's needs. Photo courtesy of Ong Hwee En.
To clock in eight hours, she had to come up with various home-based learning activities for children to do at home with guidance from their parents. "Not only do children get to pick up new knowledge in a fun way, they get to bond with their parents as well," said the final-year Early Childhood Development & Education student from the School of Humanities & Social Sciences.
Nonetheless, Hwee En has mixed feelings about her situation. She elaborated: "I feel a bit short-changed in the sense that I don't get the full internship experience whereby I can learn from a classroom environment, conduct lessons and mingle around with the children."
While most have eased into their work-from-home arrangements, some are still reporting to work every day.
Jolene Ng, 19, a nurse intern at The Animal Doctors, works in the veterinary service which has been ruled as an essential service in the circuit breaker regulations.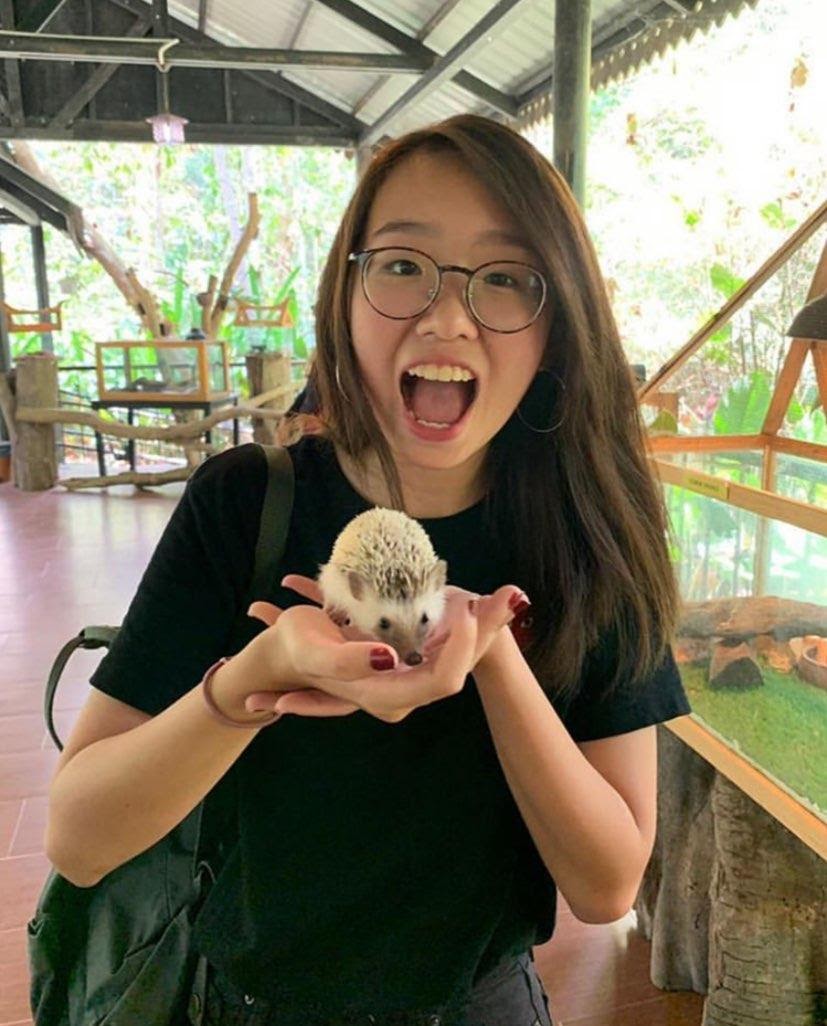 Jolene's internship has helped her better understand how her industry operates in a crisis.  Photo courtesy of Jolene Ng.
While her clinic remains open, it operates under many restrictions.
They only tend to emergency cases, cancelling all routine surgeries for neutering or vaccines. To maintain contactless interaction, clients are prohibited from stepping into the clinic and consultations have to be conducted over the phone.
When clients felt assured only when they could see their pets, her team updated them with pictures and videos every few working hours. "Being in an essential service has taught me how to keep myself on my toes and be swift in adapting to any situation," said the Veterinary Bioscience student from the School of Life Sciences & Chemical Technology.
However, she shared that pets that had to be put to sleep are "even worse now that they have to be euthanised outside the clinic and the owner cannot have a private room to grieve".
"While it has been a really tiring internship, I find it a fulfilling one," Jolene concluded. "I feel fortunate to be a part of a team that takes one less worry off people's shoulders in this stressful period. I feel better that I'm out helping and contributing back to society too, rather than staying at home during the circuit breaker."
I feel fortunate to be a part of a team that takes one less worry off people's shoulders in this stressful period.